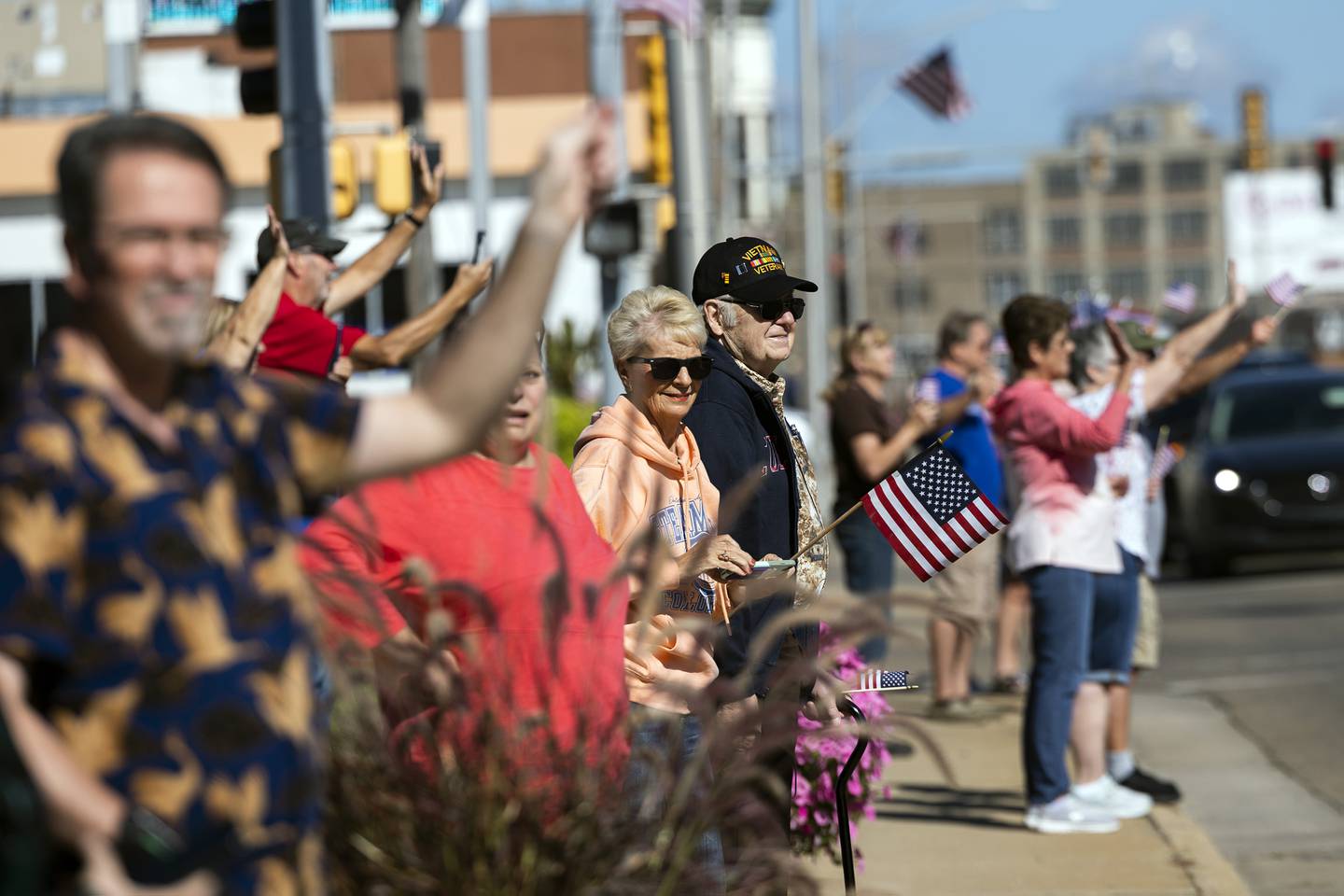 This past week Rock Falls had the honor to pay tribute to a special visitor.
The Vietnam Traveling Memorial Wall was ushered up First Avenue to great fanfare and respect on Thursday, Aug. 31 before being constructed in RB&W Park along the riverfront. The wall is 3/5th the size of the original in D.C. but every bit as weighty in the emotional toll it had on the visitors to the sacred space.
I spoke to a couple who were in their late teens, early 20s who were obviously taken aback by the thousands of names etched on the wall.
"You learn about this in school, but you don't quite get the magnitude of it," said Connor Mullan of Rock Falls.
I also briefly spoke to a veteran who tearfully searched the wall for three local friends who succumbed to the war. Fifty years later and simply seeing the name of a friend speaks to the impact of the memorial.
The memorial humanizes the conflict. It doesn't just honor those with the swipe of a large brush, it's a stark reminder that war and death are blood brothers and the families and communities are the ones who suffer.
Wall manager Doc Russo spoke at an opening ceremony last Saturday. In his speech he shared a tale of a grandmother type he noticed several times in and around one of the stops on the Wall's tour. This was a small mountain town somewhere in the Southeast. On the final day of the stop, Russo was paid a visit by that grandmother, who thanked him for bringing the Wall to her town.
She grabbed his arm, and pointed at a name.
It was the first time her son had been home in 50 years.
– Follow Alex T. Paschal on Instagram @svmphotogs or email at apaschal@shawmedia.com.