STERLING – The new splash pad at Central Park, home of Grandon Civic Center opened for the Memorial Day weekend, the city announced on its Facebook page.
To activated the water, press the blue button on the south side of the pad. The water runs for 10 minutes before you have to push it again.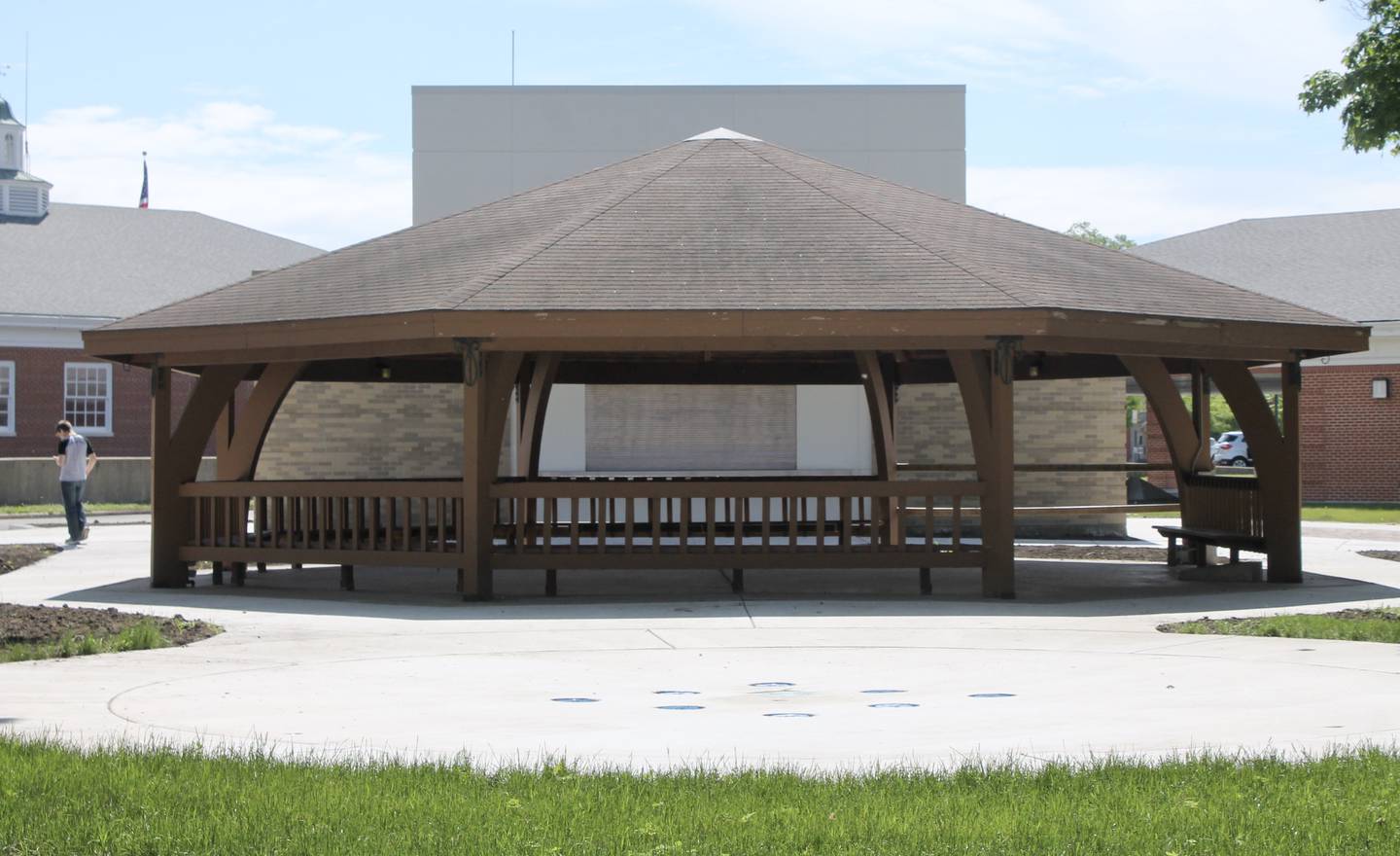 It is available from 9 a.m. to 8 p.m. every day except during Municipal Band concerts, most of which are held on Wednesday evenings. On those days, the water will be shut off at 7 p.m., the post says.
It also runs nightly as a lighted fountain display.
A future plus: Bathrooms will be open during splash pad hours, and during concerts, as soon as the security cameras are installed. Stay tuned to the Facebook page.
Staff asks that users avoid the areas of the park that have been newly seeded.