DIXON – Almost $2.1 million in federal grants will be going to environmental cleanup efforts in Sterling, Dixon and Rock Falls for redevelopment projects years in the making.
The U.S. Environmental Protection Agency announced Thursday that nine Illinois communities won more than $7.3 million in brownfields funding, a program which is at its highest funding level to expedite the assessment and cleanup of brownfield sites through President Joe Biden's Investing in America Agenda.
"These prominent facilities were part of a proud past, and the pieces are falling into place to again make them sources of pride and places for the community to gather and enjoy the riverfront opportunities."

—  Diana Merdian, Sterling mayor
"We're working across the country to revitalize what were once dangerous and polluted sites in overburdened communities into more sustainable and environmentally just places that serve as community assets," EPA Administrator Michael S. Regan said in a news release.
Sterling will receive $500,000 toward cleanup of the 3.5-acre former Lawrence Bros. site, contaminated with metals and inorganic contaminants. Funding will cover asbestos and lead paint removal as well as underground cleanup.
It's part of the city's $300-million-plus Riverfront Reimagined Project, a master plan for the Lawrence Bros. and National sites.
Plans include worker apartments, a hotel and events center, and a rooftop bar/restaurant for the four buildings at the Lawrence site, which will be developed first.
Lawrence Bros has been vacant since 2006, and the site operated as a hardware manufacturer for almost 100 years.
"The Brownfields Cleanup Grant is a critical element for our partnership with Gorman and Company to redevelop the former Lawrence Brothers and National Hardware facilities and bring the riverfront back to the community," Sterling Mayor Diana Merdian said. "These prominent facilities were part of a proud past, and the pieces are falling into place to again make them sources of pride and places for the community to gather and enjoy the riverfront opportunities."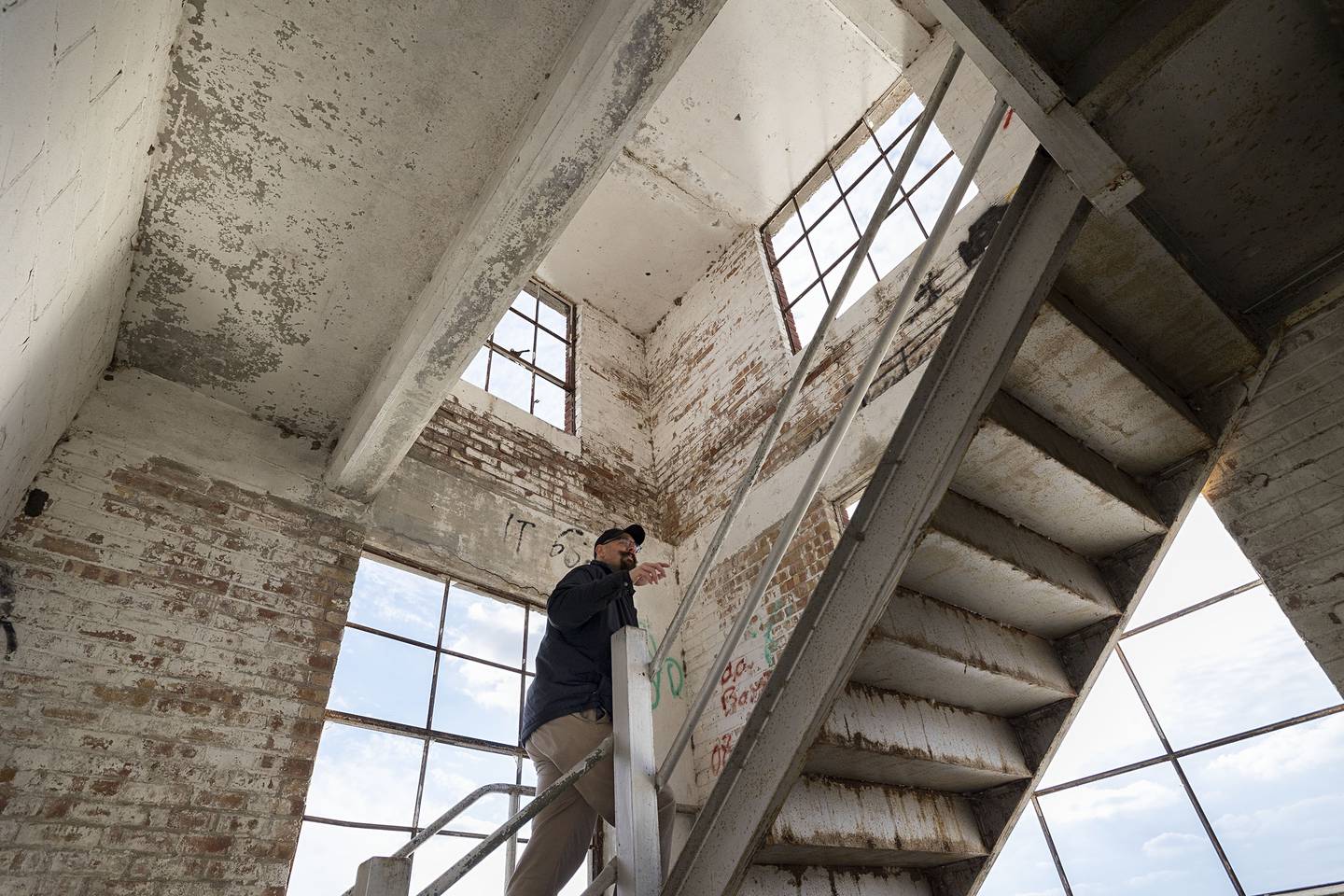 [ A Plan B for Lawrence building taking shape ]
Dixon is being awarded $767,900 to help finish off cleanup at the former Dixon Iron and Metal Co. junkyard. It's the centerpiece of the Viaduct Point Riverfront Revitalization project and part of plans to extend the bike path along the river and up the viaducts to Seventh Street.
The 3.13-acre site was first developed for industrial purposes in the late 1890s, with historical uses including carpentry, lumber, coal, gravel, warehousing and a junkyard. It was a scrapyard from 1910 to 2017, and the city acquired the property through abandonment court in a process that took two years.
It was contaminated with PCBs, volatile organic compounds, semi-volatile organic compounds, petroleum, free product light non-aqueous phase liquid, heavy metals and inorganic contaminants.
In 2021, the EPA completed about $4 million of emergency cleanup at the DIMCO site at 78 Monroe Ave. after contaminants and heavy metals were found in the soil and in the Rock River.
[ EPA finishes $4 million cleanup at Dixon scrapyard ]
Viaduct Point is a partnership in which the city and the Lee County Industrial Development Association secured about 10 acres of land stretching from the Peoria Avenue Bridge to the viaducts, to prime the area for redevelopment.
Dixon Mayor Glen Hughes said the funding will be "instrumental" for remediation efforts at the site.
"This funding will allow Dixon to bring to life plans that have been 20 years in the making for recreation and business opportunities along its beautiful riverfront," Hughes said.
Funds will be used to remove diesel fuel mixed with PCBs, install a barrier to fill in gaps of remaining metals, demolish structures on the property and asbestos abatement.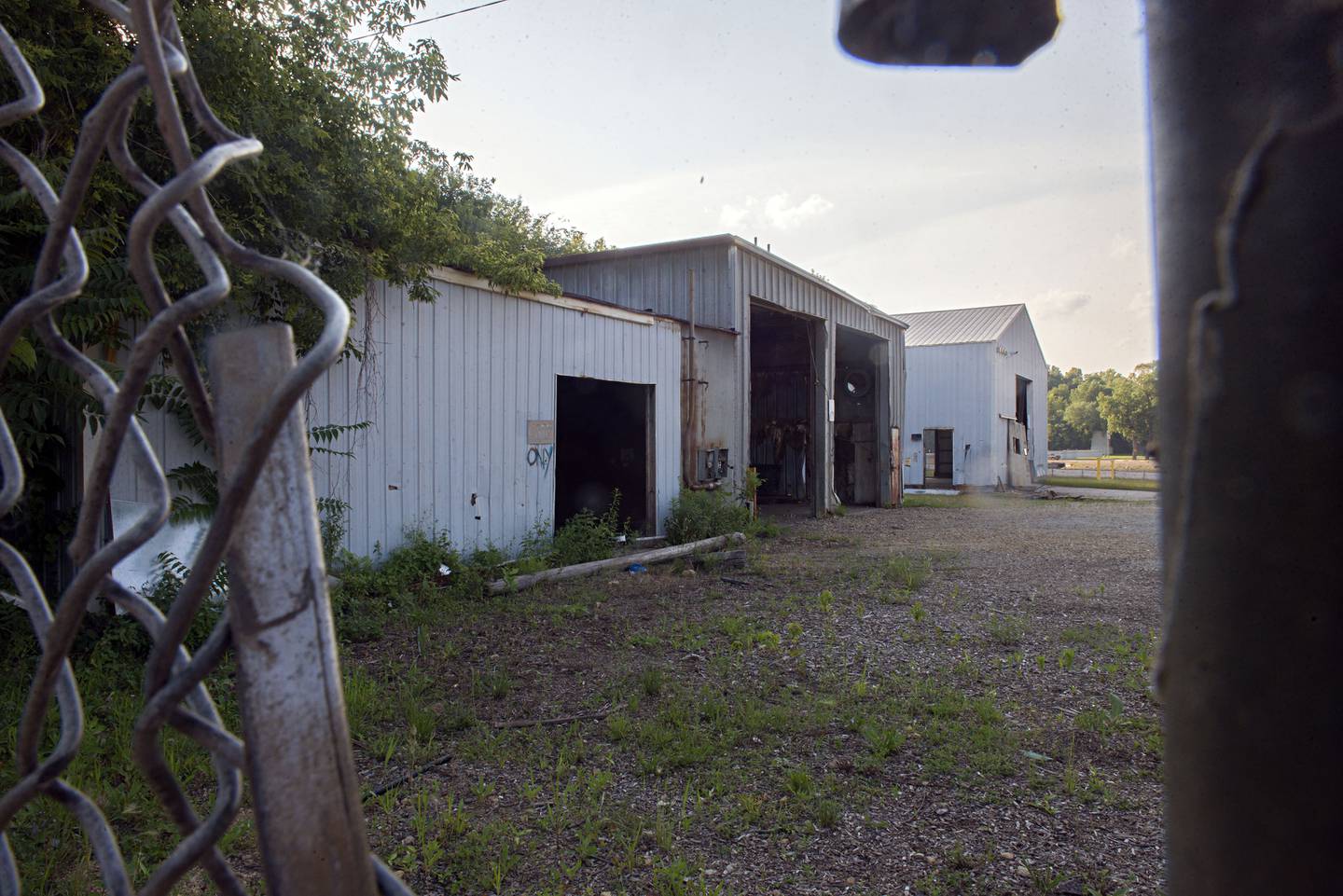 [ Dixon pursuing grant for $767,000 in additional cleanup work at former junkyard ]
Rock Falls will receive an $800,000 Brownfields multipurpose grant to conduct five Phase I and two Phase II environmental site assessments, create a thorough site inventory, develop a community involvement plan and conduct other community outreach activities.
Grant funds also will be used to clean up a two-acre priority site at 700 West Second Street, which is part of the larger Parrish Alford Fence & Machine Company site that has been vacant since 2002.
The target area for this project is a low-income community comprising 1.1 square miles of the downtown and residential area along the Rock River.
"We're proud of our previous Brownfields successes and partnership with the EPA, and this is another step in our commitment to the residents of Rock Falls to clean up our industrial past," Rock Falls Mayor Rodney Kleckler said.
The additional federal funding comes from the $1.5 billion boost with Biden's Bipartisan Infrastructure Law, and the program also follows the Justice40 Initiative to direct 40% of the overall benefits of certain federal investments to disadvantaged communities.
About 84% of the Brownfields program applications selected to receive funding are for work in areas that include historically underserved communities.
Here's what state and federal officials said about the historic investment:
"Given the Midwest's rich industrial history, it's no surprise that Illinois has a significant portion of EPA's funded brownfields sites," EPA Region 5 Administrator Debra Shore said. "Thanks to the historic brownfields investment announced today, more communities will get the financial help they need to transform abandoned, blighted properties into assets that attract business and community development."
"Cleaning up these industrial sites from hazardous chemicals and toxins will revitalize the land for ecological and economic benefit, ensuring that area residents are breathing clean air and drinking clean water while opening the door to future investment," U.S. Sen. Dick Durbin said.
"This EPA-led initiative to help eliminate contaminated sites is crucial to protecting the health of children and families and achieving the environmental justice that we all deserve," U.S. Sen. Tammy Duckworth said. "Cleaning up brownfields is also a necessary step to help spur development, job creation and economic growth for affected communities, and as co-founder of the Senate's Environmental Justice Caucus and author of many environmental justice provisions in the Bipartisan Infrastructure Law, I'm proud that these funds are going to Illinois communities that need it."
"Hand in hand with environmental justice comes economic opportunity and health equity, and that's precisely what brownfield revitalization accomplishes," Gov. JB Pritzker said. "Thanks to the Biden Administration's funding for the MARC grant program alongside our landmark Rebuild Illinois Capital Plan, we are transforming unusable and underserved land into safe, sustainable spaces for Illinoisans to gather in their communities, all while creating more good-paying jobs and advancing our clean energy goals."
"Too many communities in Central and Northwestern Illinois struggle with pollution and other environmental challenges from decades ago," U.S. Rep. Eric Sorensen said. "Efforts like these will result in a healthier, stronger region for generations to come."