DIXON – Candidates for Dixon mayor highlighted their goals for office, and both emphasized building off economic development efforts to grow the city.
Glen Hughes and Dennis Considine spoke about the issues facing the city during a forum Thursday for mayoral and school board candidates hosted by the Dixon Chamber of Commerce and Main Street at the Dixon Historic Theatre.
Candidates were given time for opening and closing remarks as well as one-minute responses to a series of questions submitted by community members. Sauk Valley Community College President Dave Hellmich served as moderator.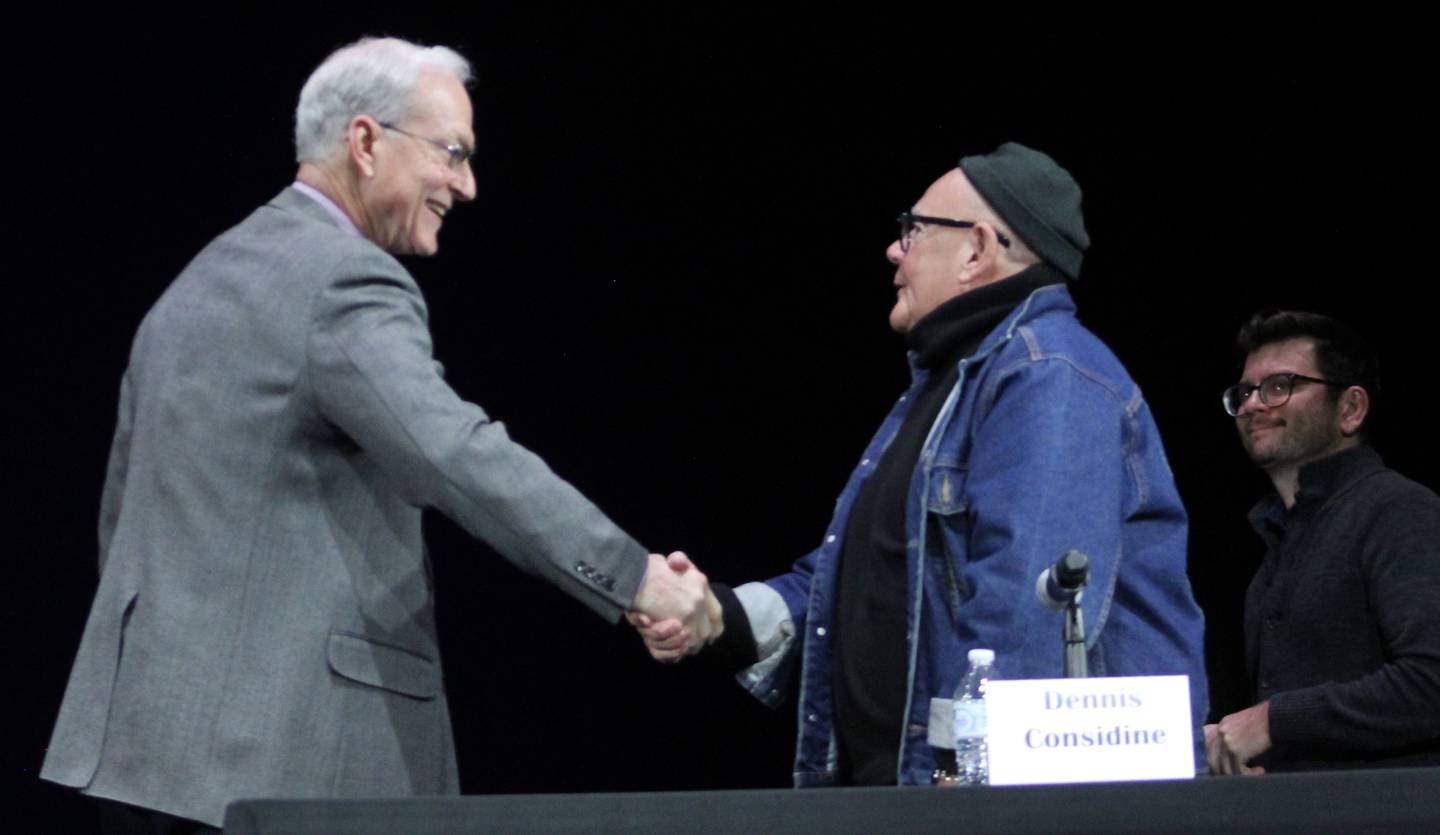 Hughes, 70, had a 37-year career as a commercial lender and served as a market president at Community State Bank for 15 years.
His community involvement includes being a member of the CASA Board, Lee County Zoning Board of Appeals, Dixon Lions Club and St. Paul Lutheran Church. Previous involvement includes the United Way of Lee County, Dixon Family YMCA, Alzheimer's Association, Dixon Public Library, Dixon Police Pension Fund, former Dixon Main Street and Habitat for Humanity.
"Dixon is a beautiful, thriving community with a rich history that we can take pride in," Hughes said. "Moving forward, Dixon needs a leader who has in-depth business and financial knowledge, a proven commitment to the community, plus an eye on its future potential."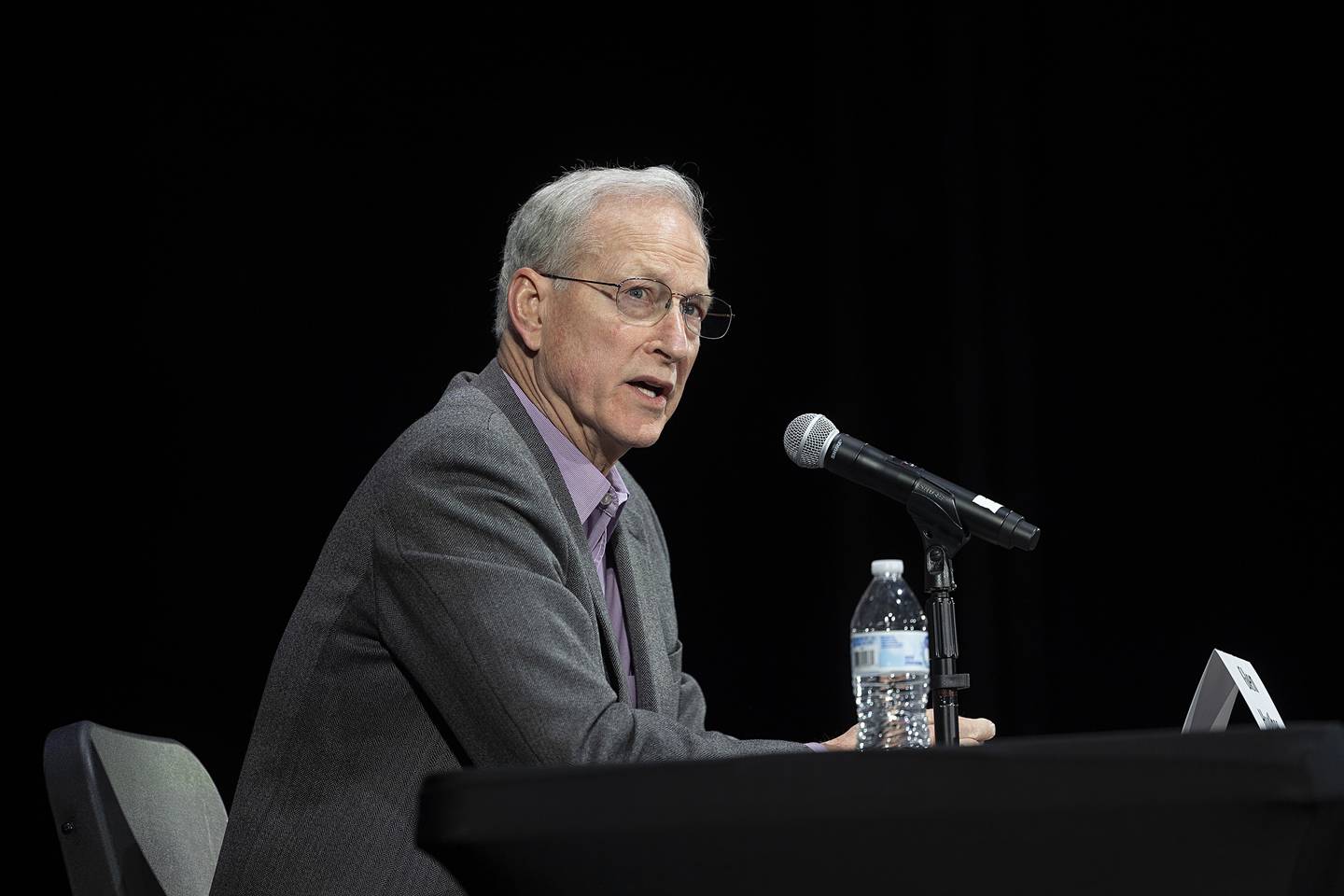 Considine, 77, has a decade of experience on the Dixon City Council. He served a term as the city commissioner of public health and safety under the city's previous form of government. Considine regained a seat on the council in 2017 and was reelected in 2021.
Before retiring, Considine's career history spanned 50 years in several area businesses, including Kline's Department Store, Marshall Beauty Supply, Dixon Floral and Nichols Greenhouse and Nursery.
Past involvement includes the Dixon Rotary Club and former Chamber of Commerce board. He also was vice president of the East End Business Association.
Considine said Dixon has become a more vibrant and progressive community over the years, and every community member is important with their contributions to the betterment of the city. He wants to continue the momentum of the past decade, keep up morale and keep the administration focused on improving the quality of life in the city.
"I really am humbled and sincerely privileged to have served the citizens of Dixon these last 10 years, and I hope to be able to continue to do that in the future," Considine said.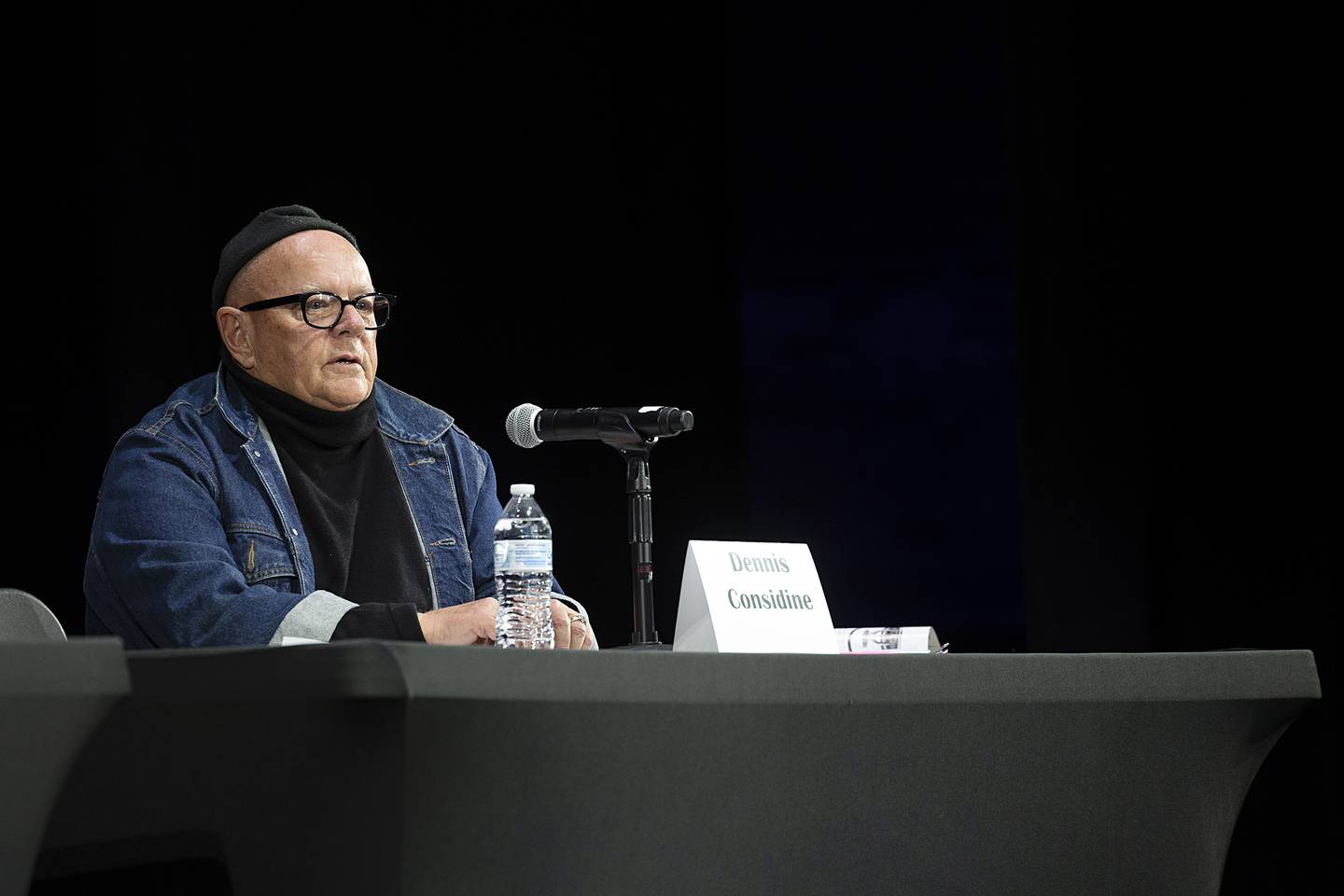 Both candidates agreed on several issues, such as the need for more housing opportunities to curb population decline and continuing with economic development efforts in progress and on tap for the city.
Hughes said the city's main challenges are maintaining its population, providing sufficient housing and improving infrastructure. When asked about the city's lack of affordable housing, Hughes said he thinks the need is greater for adequate housing, and that affordable housing isn't necessarily the problem.
Considine said in addition to the need for more housing in general, the city needs to look at improving existing housing stock with a rehabilitation program.
With addressing the issue, both cited the current Hvarre Development plans for a townhomes project as well as a different project for single-family homes.
Both agreed that the Dixon library board and director adequately handled a months-long controversy last year when a group of people called for the removal of LGBTQ comic books and spurred a community debate over censorship. The director denied requests to ban the books, the board strengthened policies regarding censorship, and a young-adult comic in question for sexual content was moved to the adult graphic novel section.
"There's no place in the democracy of the United States of America for censorship," Considine said.
Both said the role of arts in the community is important to support, with Considine saying Dixon is at the forefront of arts and culture in northwest Illinois, and Hughes saying it's an amenity to keep people living in Dixon as well as an asset to attract visitors.
The candidates were asked how they connect with the community.
Considine said he connects with his personality and everyday outreach as well as always being accessible and helping people when they have an issue.
"I find joy in helping people and making them laugh and feel good and valued, to themselves and the community," Considine said.
Hughes said he plans to maintain normal business hours, and he also has been making contact with business owners throughout the community to talk about their needs.
Another question asked the candidates about what experience they have to be an effective mayor.
Considine said he has experience in "many forms and shapes" with his decade of service in public office and 50 years in retail businesses.
Hughes said he has a "broad scope of business and financial" experience after being a business banker for 37 years, and he's been involved with many nonprofits.
Hughes and Considine will compete on the April 4 consolidated ballot looking to fill the seat of Mayor Li Arellano Jr., who isn't seeking reelection after two terms in office.
[ Glen Hughes, Dennis Considine in running for Dixon mayor ]