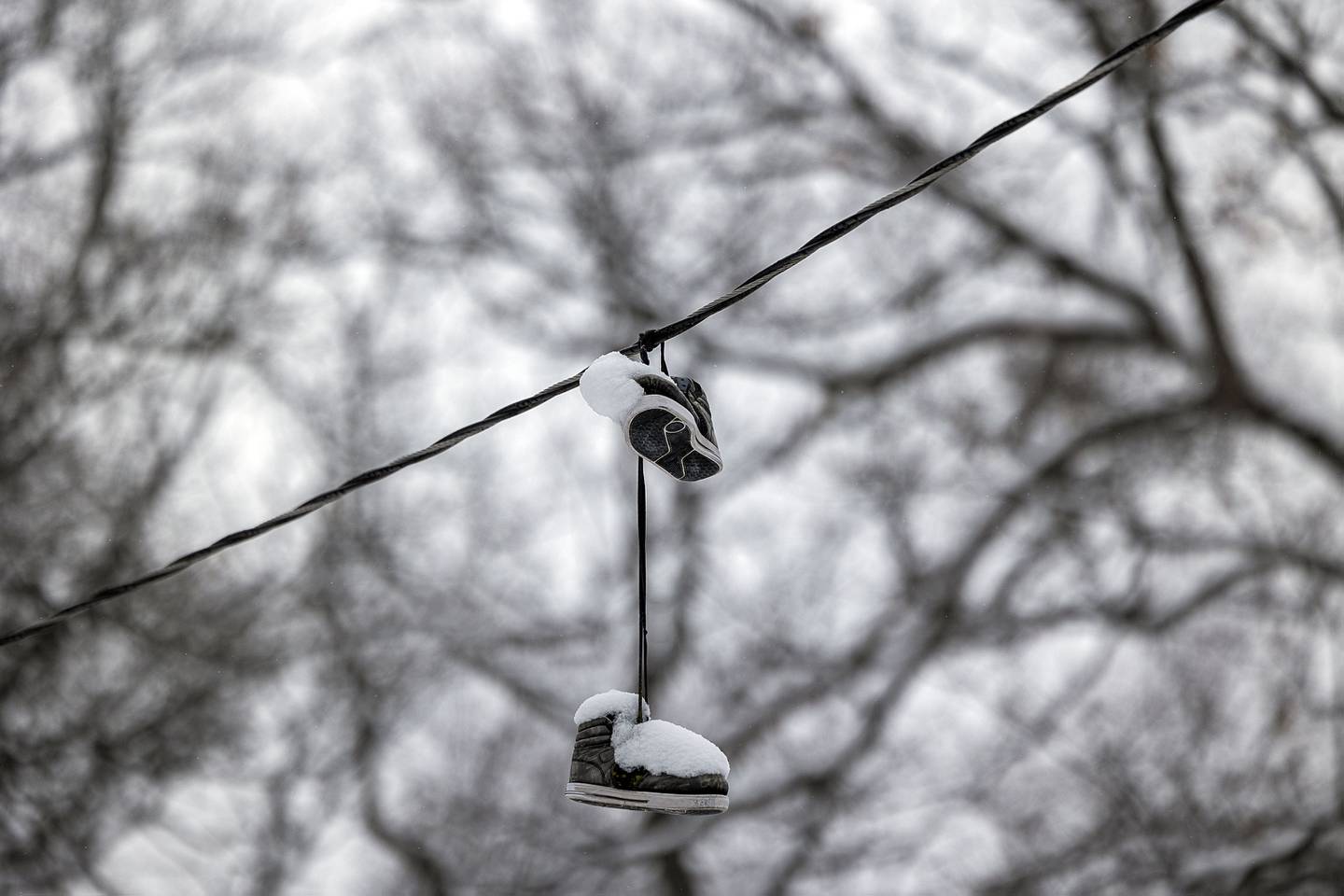 It's such a curiosity.
We've all seen shoes laced together hanging from power lines or telephone wires in various states of condition. Sometimes they have a partner, and other times they're flying solo. New shoes, old shoes, ratty, clean. Some look like they have that new shoe smell.
But why?
A rogue artist? A political statement? A prank? An accident? Shoe dropping airborne animals?
They're seen on every block; it's not just an occasional visual anomaly.
I personally have never chucked Chucks to the highest reaches of utility delivery networks, so maybe that's why I'm so confused.
These vanguard Vans are not the first I've seen swaying in the breeze, but they're certainly the first that have propelled me to write a thought piece on the phenomena.
I spotted these shoes while grabbing some images of the latest snowfall at Sinnissippi Park early this week. The nice layer of snow alighting on the kicks made for a slightly more interesting photo. The other aspect that struck me is the near absolute lack of color in the picture. It's there, but it's subtle. Perhaps that's exactly what the rogue artist was going for.
• Follow Alex T. Paschal on Instagram @svmphotogs or message him at apaschal@shawmedia.com.