The holidays are bursting out all over. Many communities in the area are having Christmas festivities and parades featuring jolly ol' St. Nick to bolster holiday shopping in their downtowns, but 5 Things To Do in the Sauk Valley will feature the ones held by Sterling Main Street and Discover Dixon (check our related calendars for the others). Still in a holiday mood? Well, the Dillon Home in Sterling is open for tours of its decorations and the Dixon Municipal Band will have a concert at Dixon High School. Lastly, Sterling American Legion will have a ceremony to commemorate those who lost their lives on that day of infamy on Dec. 7, 1941, when Pearl Harbor and other U.S. military installations in the Pacific were attacked.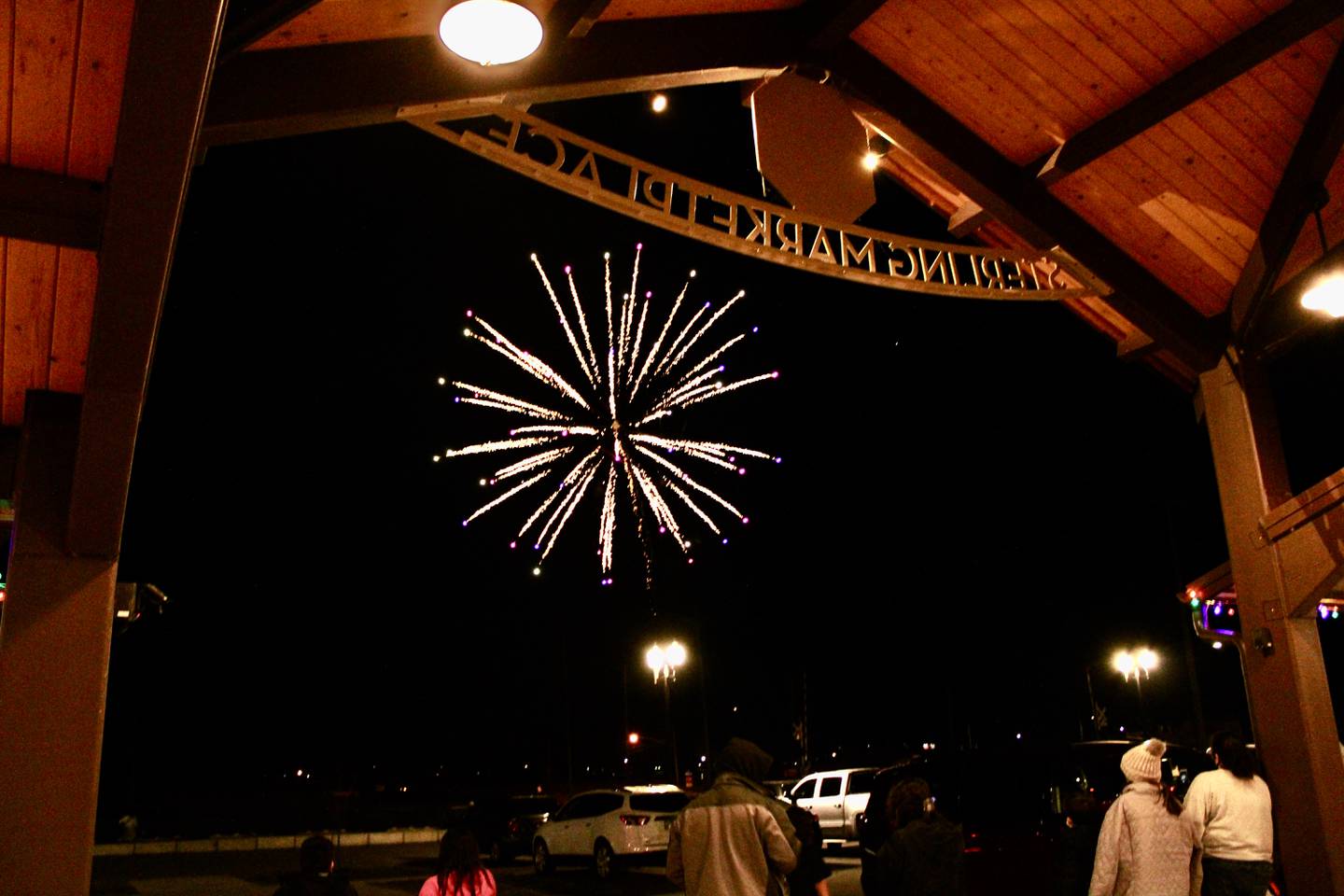 1 Sterling Showcase. Sights and Sounds Christmas Walk, 5 p.m. Friday in Sterling. Santa's arrival on Locust Street, Santa's Workshop with free children's activities, Liberty Plaza Christmas tree lighting at 5:30 p.m., horse and carriage rides starting at 5:30 p.m. in the Grummert's Hardware lot, inflatable Wonderland selfie stations at Dale Park, pictures with Sanda and Mrs. Claus on Fourth Street, cocoa at Salvation Army Catina, late-night shopping and dining, fireworks over downtown riverfront at 8 p.m. Participating late-night options: 3 Twelve, Air Play Espresso & Bakery, Bella Vita Hair Designs, Build-A-Pet Clubhouse, The Big Red Church, Brink's, Country Financial | Curt Repass, Fringe + Co. Western Boutique, Grummert's Hardware, Lisa's Brickhouse, Lucky Lucy's, Merle Norman, Midland States Bank, NASOS Beauty Supply & Boutique, NASOS Salon, NICIL, Primitive Frills, Showplace Antiques, Sole Statement, Sterling Federal Bank, Sterling Main Street, Sterling Theater, The Precinct, The Rusty Fox, UOI Boutique, and West End Moxie.
2 Festivities in Petunia City. Discover Dixon's Christmas Walk, 5 to 8 p.m. Friday across six blocks of downtown Dixon. KSB Christmas Tree Lighting at 5 p.m., KSB Hospital, 403 E. First St. Shopping, music and demonstrations. Roaming activities including street performers, Dixon High School Madrigals, photo opportunities with 10 holiday inflatable displays, and the Rock Hunt for 34 decorated rocks. On 100 East First: Santa at Living Well Church, Midwest Disposal, hot cocoa and coloring books at McBride Agency. On Riverfront: Back Alley BBQ, Premier Rental photo opportunity; Nora Balayti painting at Reagan sculpture, Borg Warner. On Hennepin: Cargill carriage rides at Town Square Circle Drive, Lee County Democrats roasting chestnuts at Alley Loop, Mrs. Claus at Lee County Historical Society, Sweet Butts cotton candy trailer, Dixon Band boosters selling cookie jars. At 100 West First: John Deere blacksmith, Cheese Curd truck, Salvation Army bell ringers at Salamandra, Dixon Municipal Band at Salamandra, Raynor Garage Door's "Rayn-deer Food Bar" for kids. 300 West First: Cousin Eddy outside Tin Knockers, Majewski Motors photo opportunity with Santa elves, Hope Bible Fellowship. At Peoria Avenue: Vendor show Rockin Nutrition, pictures with Grinch and vendor show at Mama Cimino's. Also, Dixon Petunia Festival 50-50 raffle at The McBride Agency at 850 N. Galena, prize of $5,000, drawing at 8 p.m.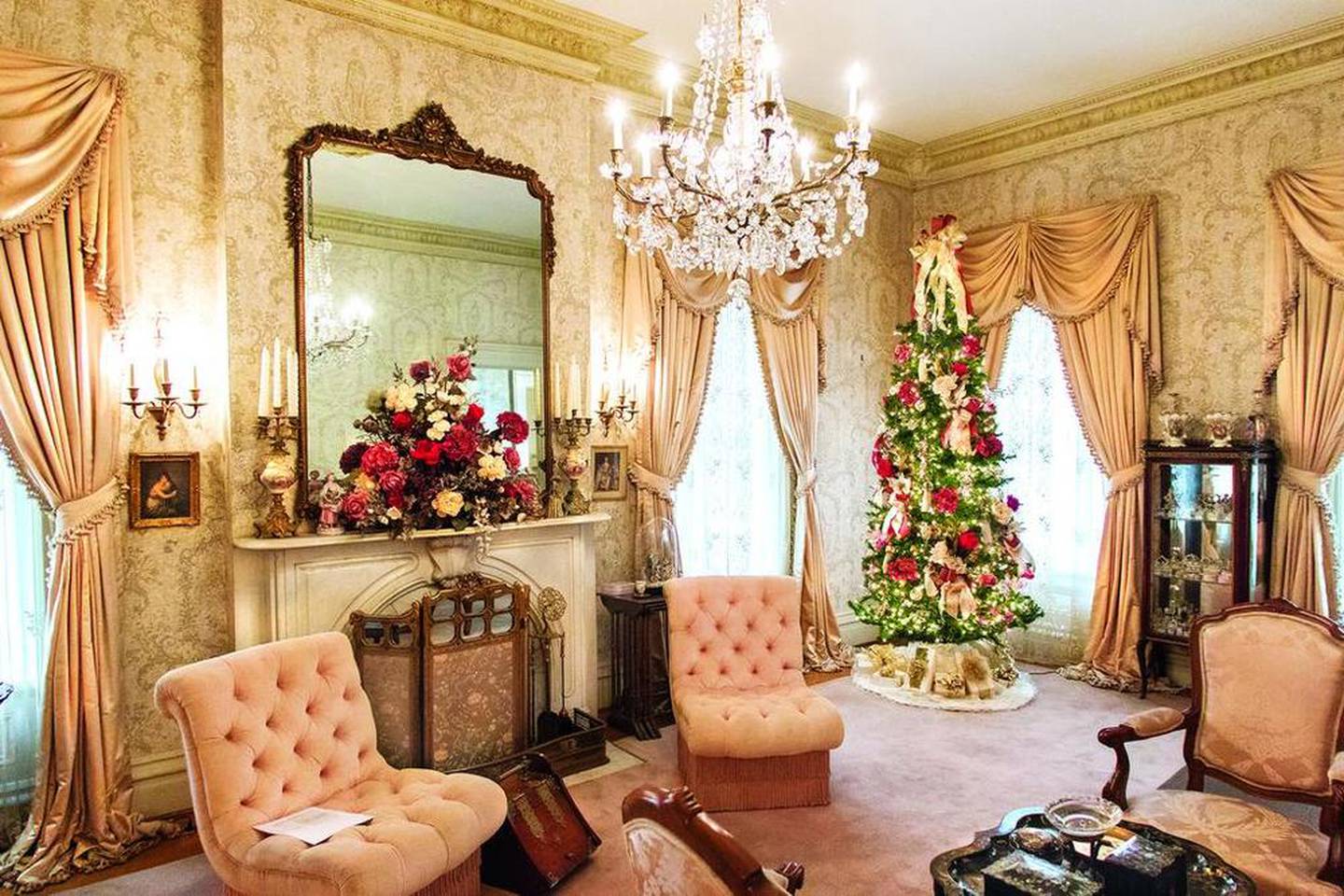 3 Touring tradition. Christmas Walk at the Dillon Home, Friday through Sunday, 1005 E. Third St., Sterling. Guided tours on hour 2-6 p.m. Friday and 10 a.m.-3 p.m. Saturday and Sunday. Festive decorations, Northwestern Steel and Wire display. General admission $5.50.
4 Christmas tunes. The Dixon Municipal Band under the direction of Jon James will present its Christmas Concert, 7 p.m. Saturday at James A. Wiltz Auditorium at Dixon High School. Admission is free. The program includes these holiday favorites: "White Christmas," "Greensleeves," "Sleigh Ride," "Most Wonderful Time of the Year," and "Old Scottish Melody." The band will also perform Manheim Steamroller renditions of "Carol of the Bells" and "God Rest Y Merry, Gentlemen." The closing set features "A Most Wonderful Christmas," "T'was the Night Before Christmas," "Christmas and Sousa Forever" and "A Christmas Festival."
5 Honoring great sacrifice. Sterling American Legion Post 296 will have a Remembrance Day to commemorate the 81st anniversary of the attack on Pearl Harbor. The ceremony will be at the post, 601 First Ave., Sterling, 11 a.m. on Sunday, Dec. 4. There will be a speaker, rifle salute and the bugle call of taps.
Do you have information on an upcoming event or attraction? Be sure to let us know about it. Please submit information for Sauk Valley Media's weekly calendars to https://www.shawlocal.com/sauk-valley/forms/press-releases/. Include a contact person and phone number.