MORRISON – It's full steam ahead for the automation and intelligent process controls field of study at the Morrison Institute of Technology.
The college officially announced the launch of the initiative for its innovation center during a check presentation Sept. 7 that featured U.S. Rep. Cheri Bustos of the 17th District, the author of a $1.5 million federal grant appropriation.
Morrison Tech President Chris Scott said congressional support and the input of local manufacturers was instrumental in the program's creation.
He also said expertise provided by the Whiteside County Economic Development Department and the Black Hawk Hills Regional Council were invaluable contributions.
"The current economic uncertainty makes this the ideal time to strategically prepare for the future needs of industry," Scott said on the occasion. "This is a great opportunity to invest in the future workforce of the region and embrace tomorrow's future today."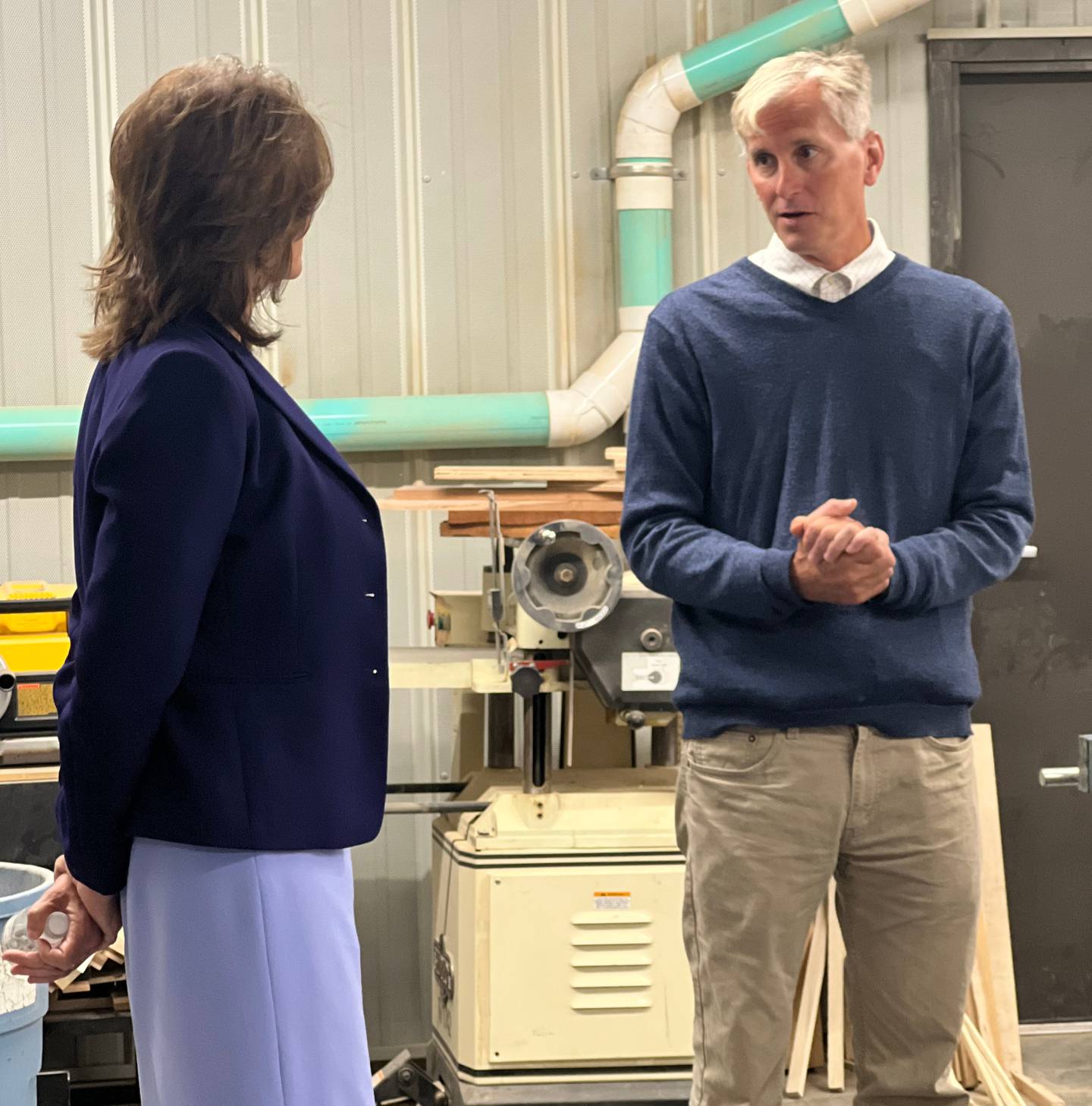 Scott said automation has been present in manufacturing for decades. However, the technology now is cost-effective, especially for companies that produce delicate products and require sterile production environments.
Manufacturers in rural areas with declining populations are turning to automation and intelligent process controls to compensate for shortages of available labor.
That's what prompted area manufacturers to ask Morrison Tech for a training program, Scott said.
Workers skilled in maintaining and operating automated systems are needed to support any company's transition into this type of manufacturing, which makes them competitive in national – and even global – marketplaces.
The training is extensive and includes classwork in calculus, electrical circuitry, engineering mechanics, computer programing and physics.
Scott said classes in this specialization will begin in the fall 2023 semester, but students can inquire about the program now.
The program will add topics in electricity, hydraulics, programmable logic controllers and process automation to a core of general studies and engineering coursework.
When Bustos, a member of the House Appropriations Committee, announced the funding initiative in March, she said, "My top priority is bringing taxpayer dollars back home to support our communities. … This facility will support students, educators, manufacturers and economic growth across the region."
Morrison Tech was founded in 1973 and has been accredited since 1976. It offers two-year degrees. In May, 35 students graduated.
Automation curriculum
Morrison Tech has developed the following course schedule for those wishing to study automation and intelligent process controls as part of its engineering technology sequence.
First semester: Principles of Engineering, AutoCAD1, Computer Systems and Applications, English Composition and College Algebra
Second semester: Technical Communication, 3-D Modeling, General Physics, Trigonometry and Thinking Critically
Third semester: Hydraulics and Pneumatics, Instruments Sensors and Processes, Engineering Mechanics, Industrial Psychology, Electrical Circuits 1 and Advanced Mathematics with Calculus
Fourth semester: Electrical Circuits 2, Programmable Logic Controllers, Process Automation and Network Systems, Computer Aided Engineering and Speech