ROCK FALLS – One Rock Falls alderman wants to save the condemned 1860s-era Micro Industries building downtown and get it listed on the National Register of Historic Places.
It's not just a pipe dream. A representative from the nationally known redevelopment company that's redesigning Sterling's riverfront, including the National Manufacturing and Lawrence Bros. buildings, said the bones of the four-story brick building are strong.
"It appears the building is structurally sound and could be renovated either into residential units, or a hotel," said Rob Clewer, Gorman & Co.'s Illinois market president.
At Alderman Marshall Doane's request, Clewer recently took a look at the former foundry at 200 W. Second St., which has two parts, the multilevel west end structure that was built around 1867 and the one-story structure on the east end.
The city condemned the west end in May 2019 because engineers at Willett, Hofmann & Associates determined there was a danger the north wall, which had large cracks and missing bricks, might collapse.
There also were concerns about deteriorating beams in a loading dock area along Second.
"While it has some obvious challenges to the north facade," much of the rest of the problems with the west end site have to do with falling bricks. The building is not in as bad a shape as other structures Gorman has tackled, Clewer said.
In fact, it is the one-story building that should be condemned – the roof is not attached to the structure, and Clewer said it should come down, Doane said.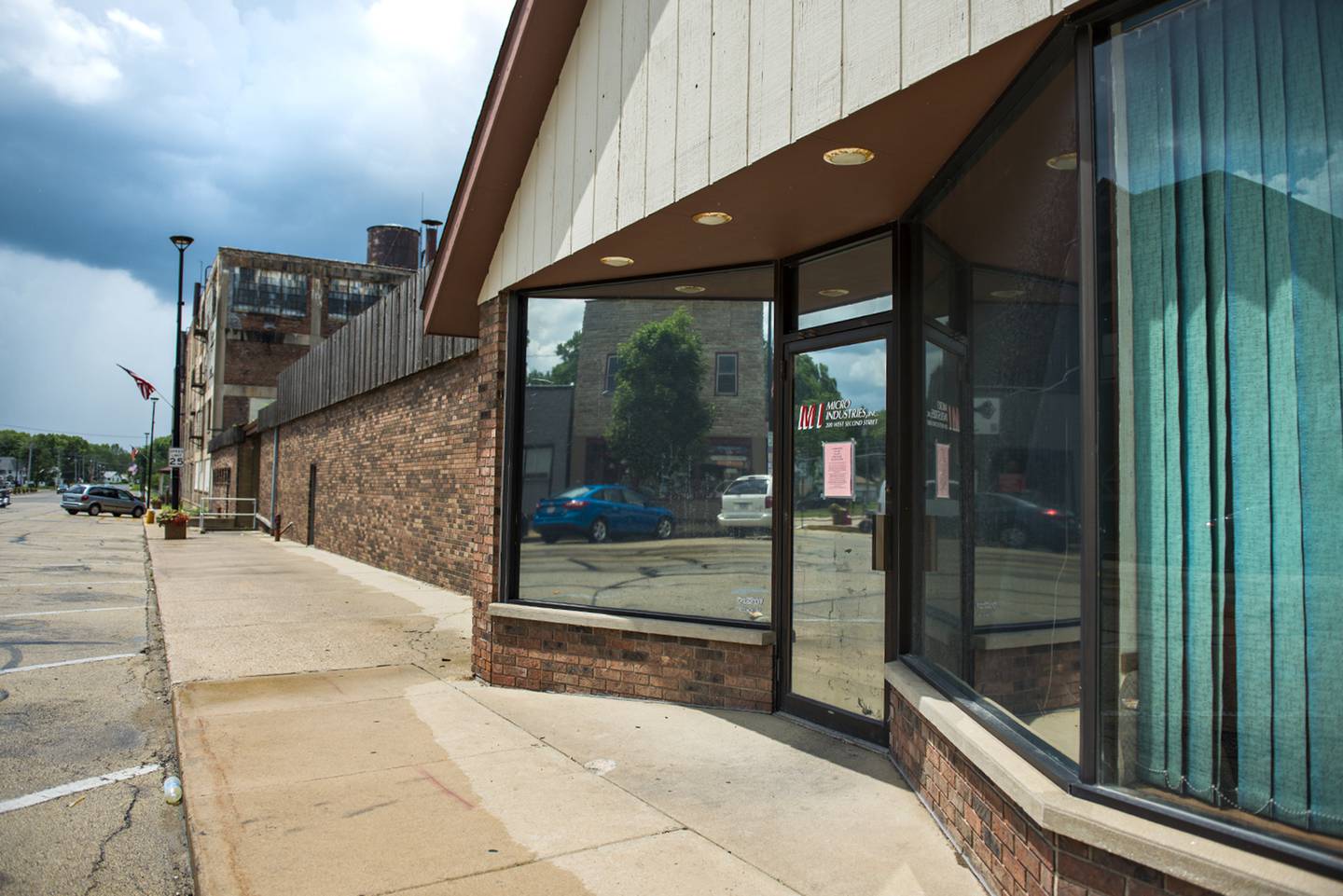 Rock Falls recently won a $2.2 million Rebuild Illinois grant that it plans to use to to acquire the two-block site, remove the asbestos, tear down the four-story building and build a parking lot, leaving room for other development.
The one-story building, which was not condemned, also will be demolished if a developer for it does not step up, City Administrator Robbin Blackert has said.
The process to bring the building down will take several months, she said.
Doane does not want to see that happen, noting that the $2.2 million grant is open-ended, meaning it could be used either to demolish or to revitalize the site.
Getting the building on the register also would open up even more grant and funding options, as well as tax credits for historic buildings, Doane said.
He'd like to see a mix of retail and residential come to the west-end building. If another parking lot really is needed – and it isn't, he said – the roof on the one story could become the roof of a covered parking area, with some green space in between it and the renovated building.
"We do not need a parking lot across the street from a parking lot that's kitty-corner across from another parking lot," Doane said, pointing to at least three usable lots within walking distance of the downtown.
It will take money, effort and desire to make his vision a reality.
"The potential to restore the building comes down to what resources are available and what the market could support" in terms of tenants, either retail or residential, Clewer said.
It also would require community backing, he said, citing the abundance of support from citizens in Sterling to keep and restore its two former hardware factories.
"We like the building. It it has some very cool features to it," Clewer said. "I think any time you can bring a resource to a building and come up with a development plan, you're moving in the right direction."
"But how do you take a building like that and put a unique use in it that is a draw for people either to live or work in? In order to do that, there generally has to be a community vision.
"Are there folks in the community who would like to restore it for historic reasons? Across the river, the demand from citizens who want that kind of thing is strong.
"That's why we like what's going on across the river."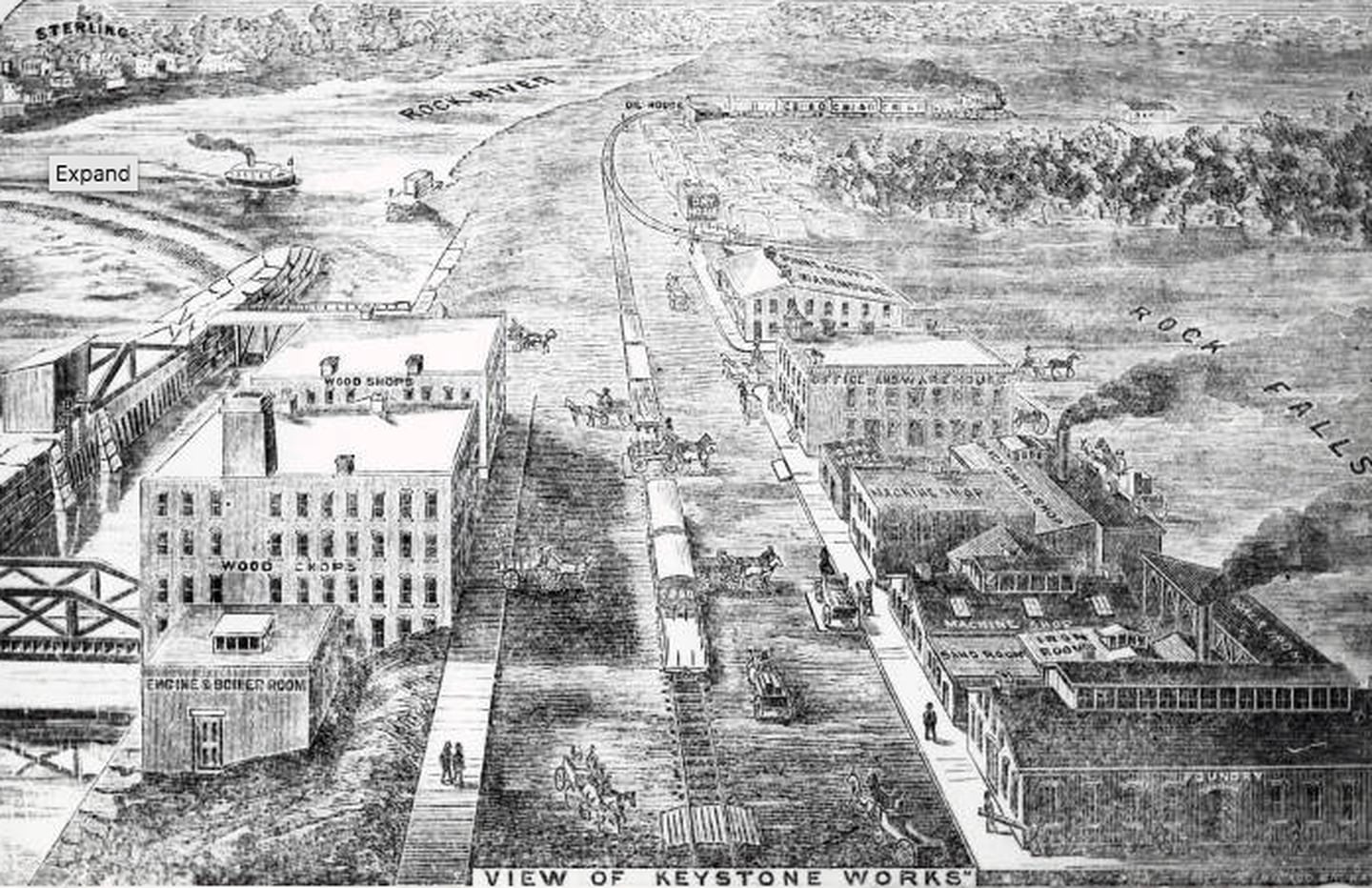 Should the city change its mind and decide to restore the Micro building, there is no guarantee that Gorman would be the developers. There is a process to follow when redeveloping publicly owned land, and Gorman would need to decide if it even wanted to seek the contract to do the work.
Renovation and reuse, though, would fit right in with the riverfront restoration Rock Falls already is undertaking, Doane said. He will present his ideas to the rest of the City Council as soon as he gets more information together.
"We could turn this into a really cool thing ... cool things came through that foundry," Doane said. "I think this would be a very welcome thing."