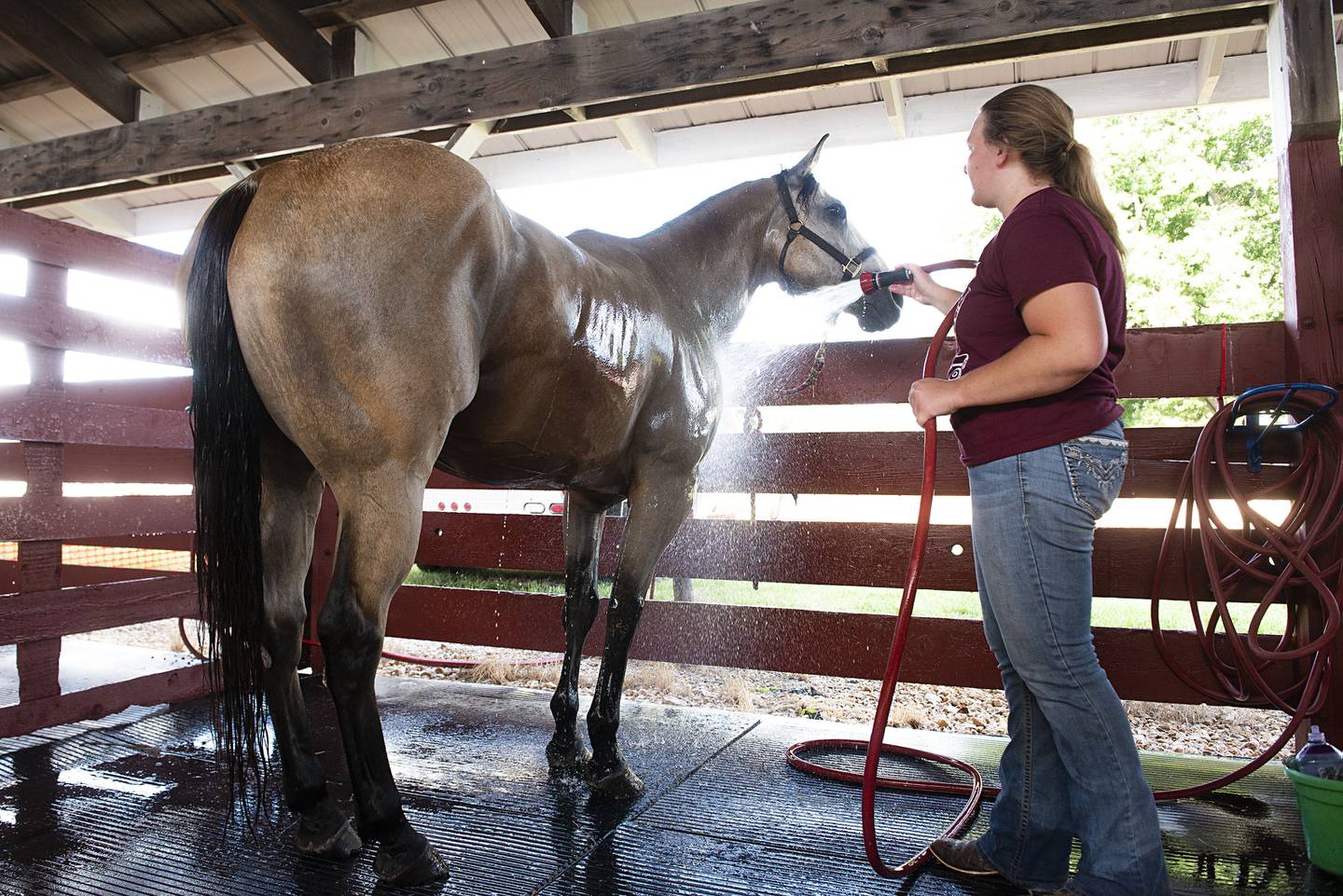 One of the strange things I'm drawn to photographing is the washing of farm animals at the local county fairs. If I had to guess in my archives there has to be at least one and half bovine baths per year for the last fifteen. I think it's because such a task represents a quintessential county fair image — plus it's an interactive relationship that offers, in my opinion, better photography.
Perhaps another reason I look for this satisfying fair scene is to offset the bittersweetness of the county fair, the unofficial start of the unofficial end of summer. It's been a long, lazy summer filled with hot nights, quiet days and lively community festivals. What comes next is the hustle of the school season.
Sports coverage will be exploding in the next few weeks. That first football game the weather will be warm, the sky bright and sleeves and long pants will be nary a thought. By week nine, breath will be seen, hats and gloves will be a must and groans of crankiness will escape from this writer's lips.
I may be putting the cart before the horse in all of this, but at least the horse has had a bath.
– Alex T. Paschal, follow me on Instagram @svmphotogs or message me at apaschal@shawmedia.com.