How much fun can be packed into a single weekend — even an extended one for Independence Day? Well, several communities in the Sauk Valley area are going to try. Music, food, games, fun runs, the arts and fireworks are part of many area observances. So put on something red, white and blue and join in.
1 Awash in pink. Petunia Festival continues, with events Thursday through Monday at venues across Dixon. Live music performances every evening at the main stage along the riverfront, including Dexter O'Neal and the Funk Yard on Thursday, Travis Denning on Friday, Too Fighters on Saturday and Too Hype Crew on Sunday. The Old Lee County Courthouse serves as the centerpiece of Friday's activities, with the brush and bloom, family fun night, ice cream social and Dixon Municipal Band patriotic concert. Saturday starts early with the Reagan Run, and includes other athletic pursuits: volleyball at Plum Hollow, fishing derby at Northside riverfront, disc golf at Page Park at bags at the Bean Blossom parking lot. There's also a cruise-in style car show, the Think Pink Craft Show at Loveland Community House and the Nuts about Art at Dixon Park. Sunday's offerings include community worship, the opening of the Old Settlers Log Cabin, and a raffle, with the parade stepping off at 1 p.m. and fireworks at 9:30. Meanwhile, the Lincoln Statue Drive Carnival, Dixon High School boosters pancake breakfasts and riverfront food vendors occur throughout the festival.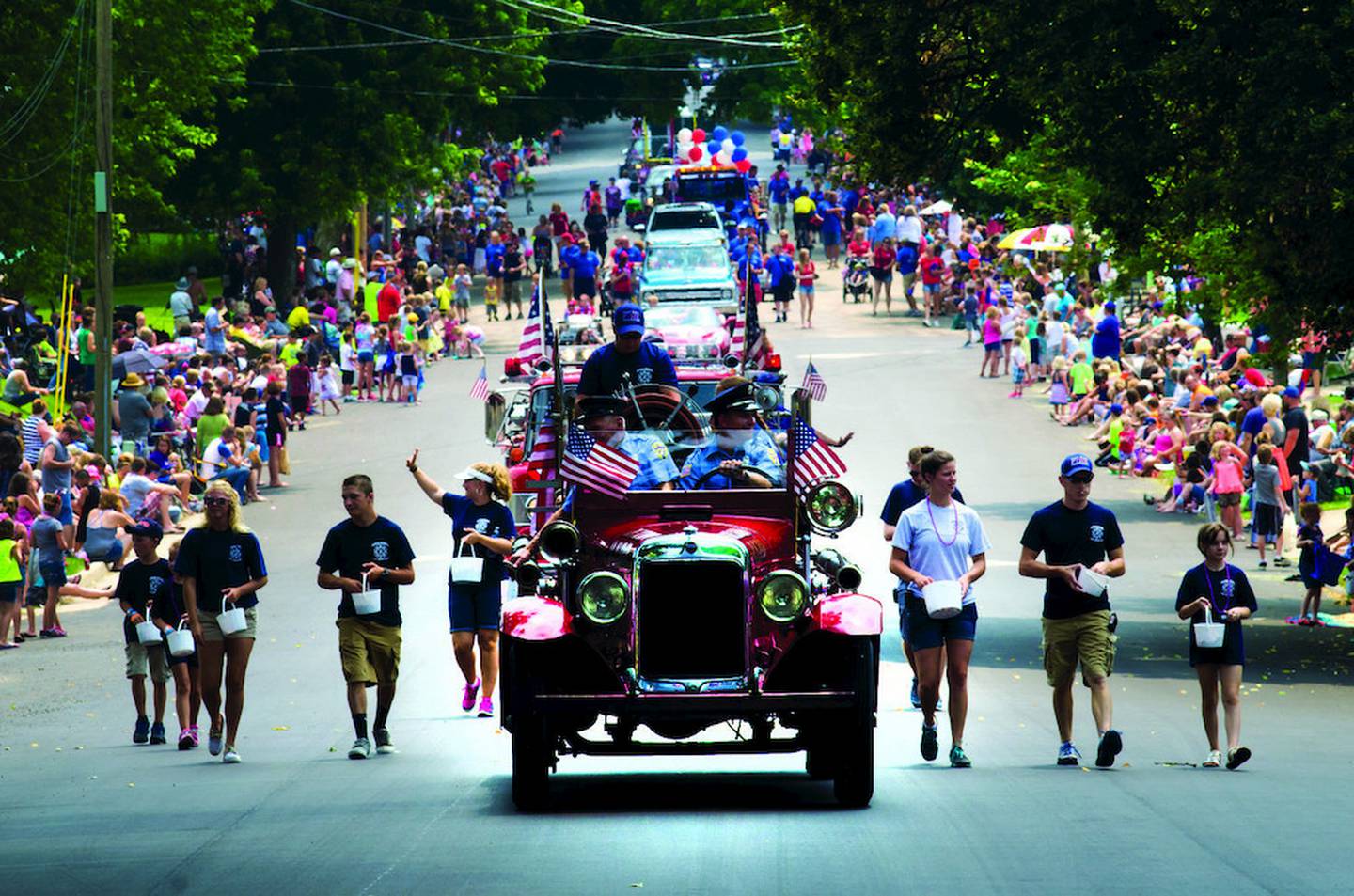 2 Light up the sky. The Sterling-Rock Falls Jaycees will sponsor a fireworks display and include food vendors 5 to 10 p.m. Friday along the Rock River. Viewing areas are Sterling Marketplace, W. Second St., Sterling and RB&W Park, 201 E. Second St., Rock Falls. The band Problem Child will perform 7 to 9 p.m. at RB&W Park.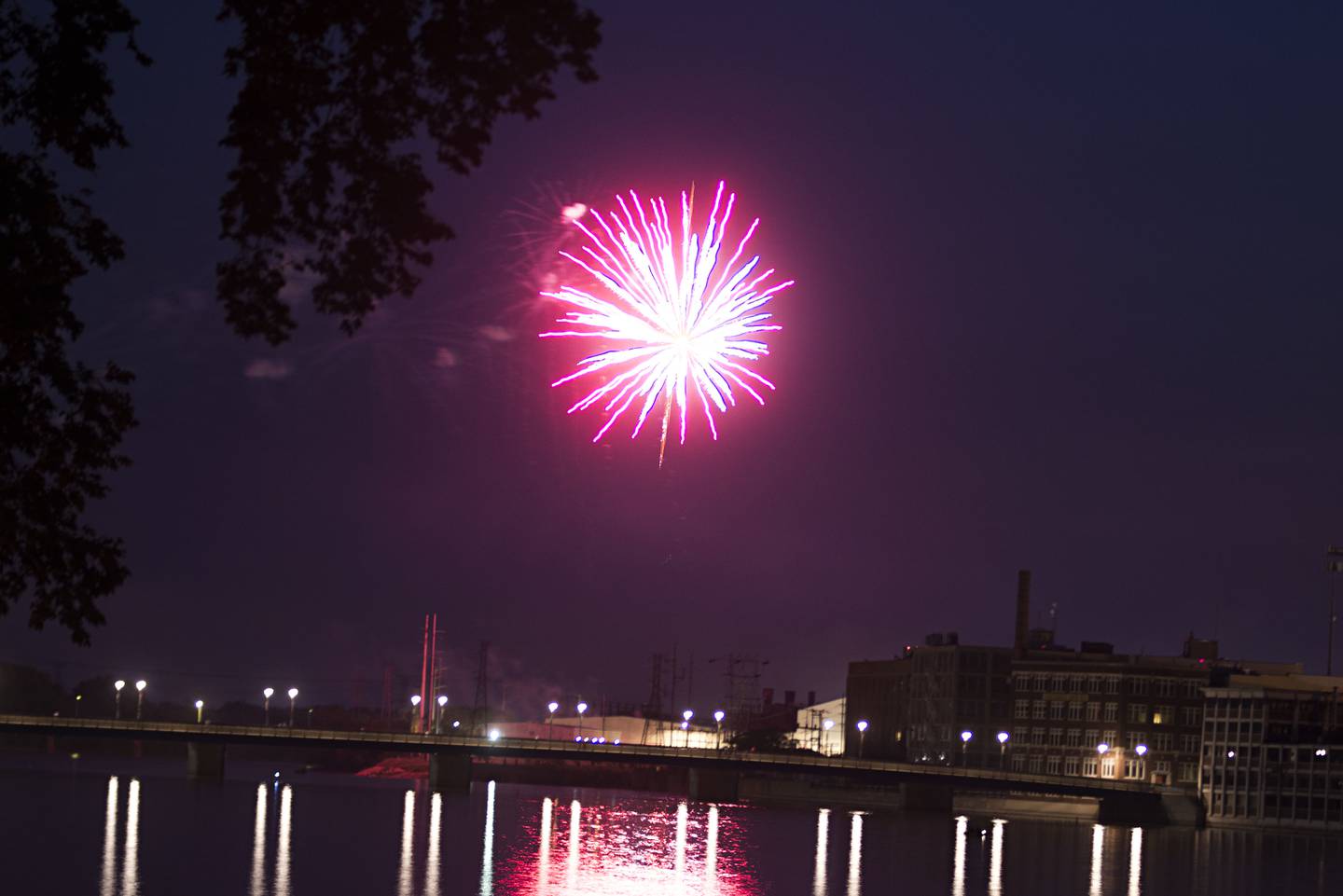 3 Let Freedom Ring. Matt Tremble of the Performing Arts Guild will portray Ronald Reagan noon Monday recreating his 1963 visit to Mt. Morris when he dedicated the Freedom Bell at Veterans Memorial Fountain. He then takes part in a choir and band program of patriotic music from the Bandshell Stage. The entire weekend is devoted to the village festival. Things get rolling on Friday, with a contest of 1950s and 1960s costumes to go with the car show, corn roast and root beer floats. Saturday's activities include the watermelon eating contest, art show and dunk tank. There's a kiddie parade and water fights on Sunday. Monday begins with a choice of breakfasts, at the firehouse or the airport. Then the parade is at 2 p.m. and the day closes at the football field with live music, raffle announcement and fireworks. Live music will be performed in the evenings at the Bandshell Stage and Mullarkey's.
4 Hard knock life. Timber Lake Playhouse's production of Annie opens with performances 7:30 p.m. Thursday, Friday, Saturday and Sunday at the Mount Carroll theater. The production of the Broadway musical was postponed by COVID-19 and added to the 2022 schedule. Leah Steiner is Annie, with Felicia Finley as Miss Hannigan, Todd Fenstermanker as Daddy Warbucks, Natasha Rickets as Grace Farrell, Darren Mangler as Rooster and Kimmy Sessions as Lily St. Regis. Whiteside County Sheriff's comfort dog Copper will portray Annie's dog Sandy. The Resident Company will provide entertainment at the Lake Stage an hour before curtain.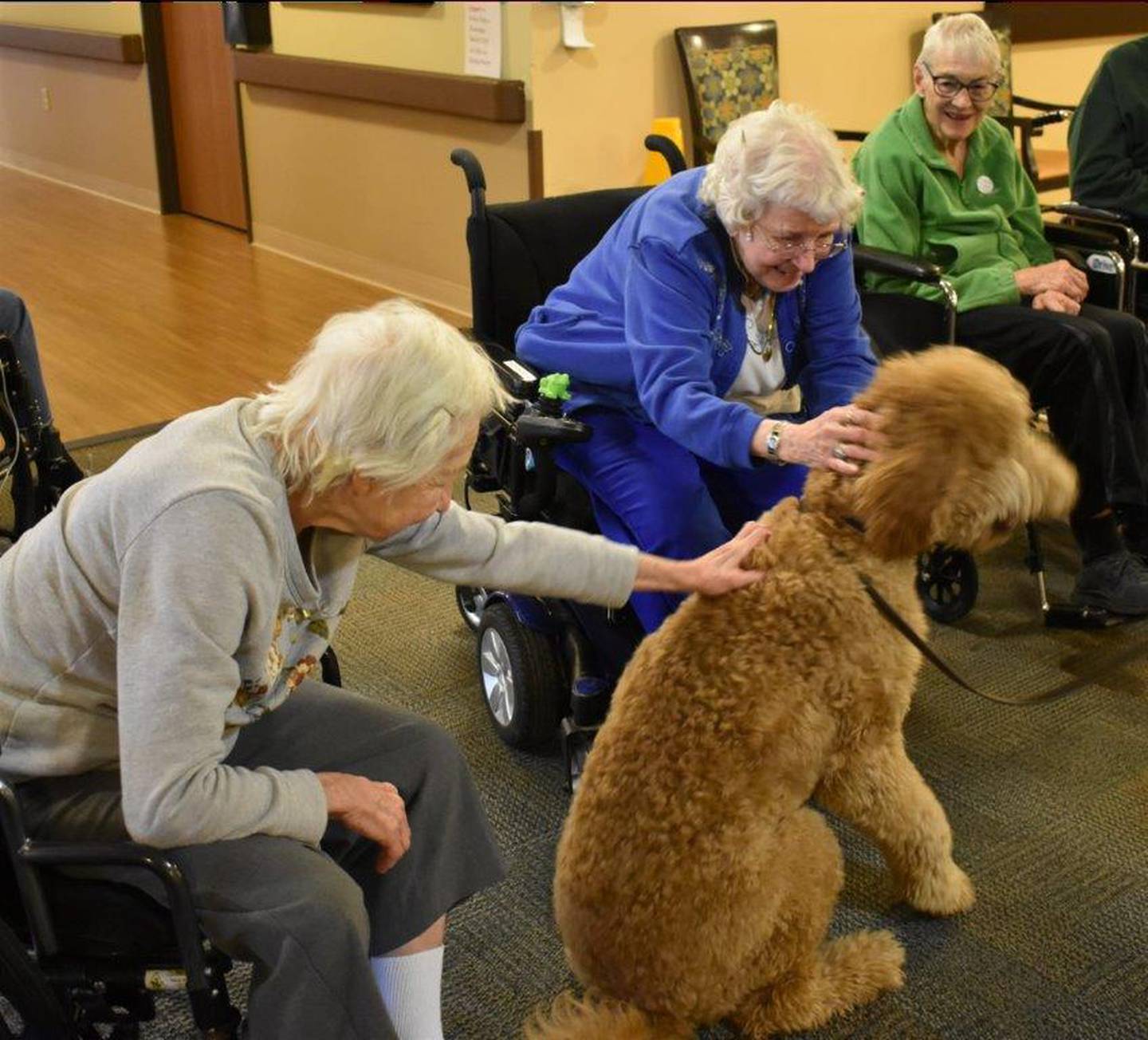 5 Happy birthday, USA! There will be fireworks at dusk Sunday at Prophetstown State Park; other activities during the day are horseshoes, rock throwin', water fights, the cookout on Park Street and the duck race on Coon Creek. On Friday in Savanna, Bob Bowman will portray Gen. U.S. Grant 6:30 p.m. at Savanna Museum and Cultural Center to recreate his visit to the town at the outbreak of the Civil War to recruit soldiers. Walnut will have fireworks at dusk on Sunday, part of a weeklong Independence Day celebration that includes a poker tournament on Friday, tug of war, parade and pro wrestling on Saturday and pedal pull competition on Sunday. In Fulton on Monday, pull up to the school parking lot on 10th Avenue to watch the fireworks from across the Mississippi River after the Clinton Lumberkings game.
Do you have information on an upcoming event or attraction? Be sure to let us know about it. Please submit information for Sauk Valley Media's weekly calendars to news@saukvalley.com. Include a contact person and phone number.