Snowfall on the last day of March greeted morning commuters in the Sauk Valley, blown horizontally by 7 mph winds.
The month was doing its best to go out like a lion.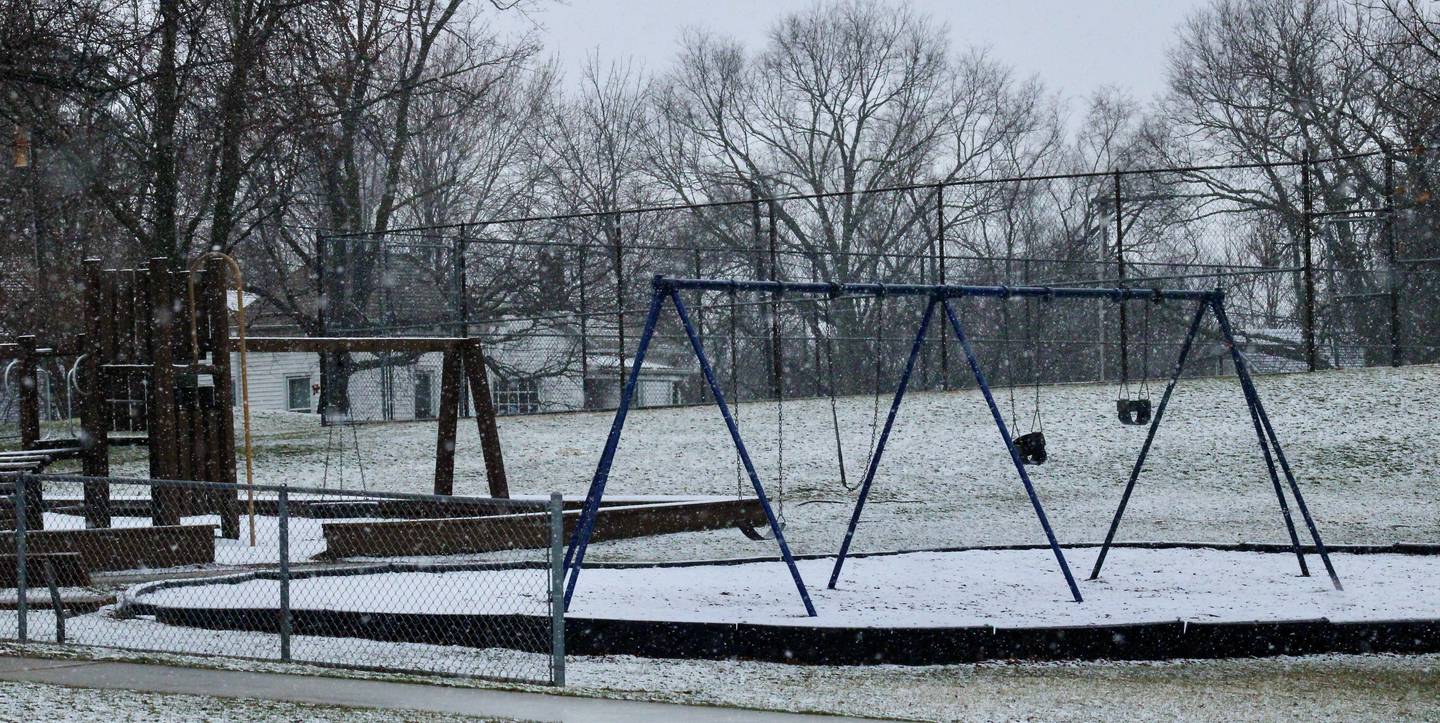 While it accumulated in low, sheltered places, such as the ground beneath the swings at E.C. Smith Park in Dixon, the light coat of white did not stick around long.
By 9 a.m. temps had risen slightly above freezing to 34 degrees and headed toward its forecast high of 37.
Here is the forecast:
Friday it will be sunny with a high near 48 with a 30% chance of either snow or rain headed into evening.
More rain is in the Saturday forecast. The sun will come out Sunday when temps rise to 53.
According to the service's Quad Cities station records, a mild end to March is the norm. Only four times out of 148 years has the high temperature for the day been at or below freezing.
It has rained at least a tenth of an inch or more only 33 times.
Snow has fallen 18 of the past 141 years. Only twice was the snowfall greater than an inch. The record was 7.4 inches back in 1886.