For three local high school softball players, the summer season ended as well as they could've hoped.
Polo junior Cheyenna Wilkins, Forreston senior Ella Ingram, and Forreston junior Ayla Kiper were part of a title team at the USSSA Great Lakes National Championships, held July 12-15 in Evansville, Indiana.
"It was really cool. We'd been playing good the past few tournaments before, only losing a couple of games, so we knew we had a very good chance," Wilkins said. "We're all close, and winning that just made us 10 times closer."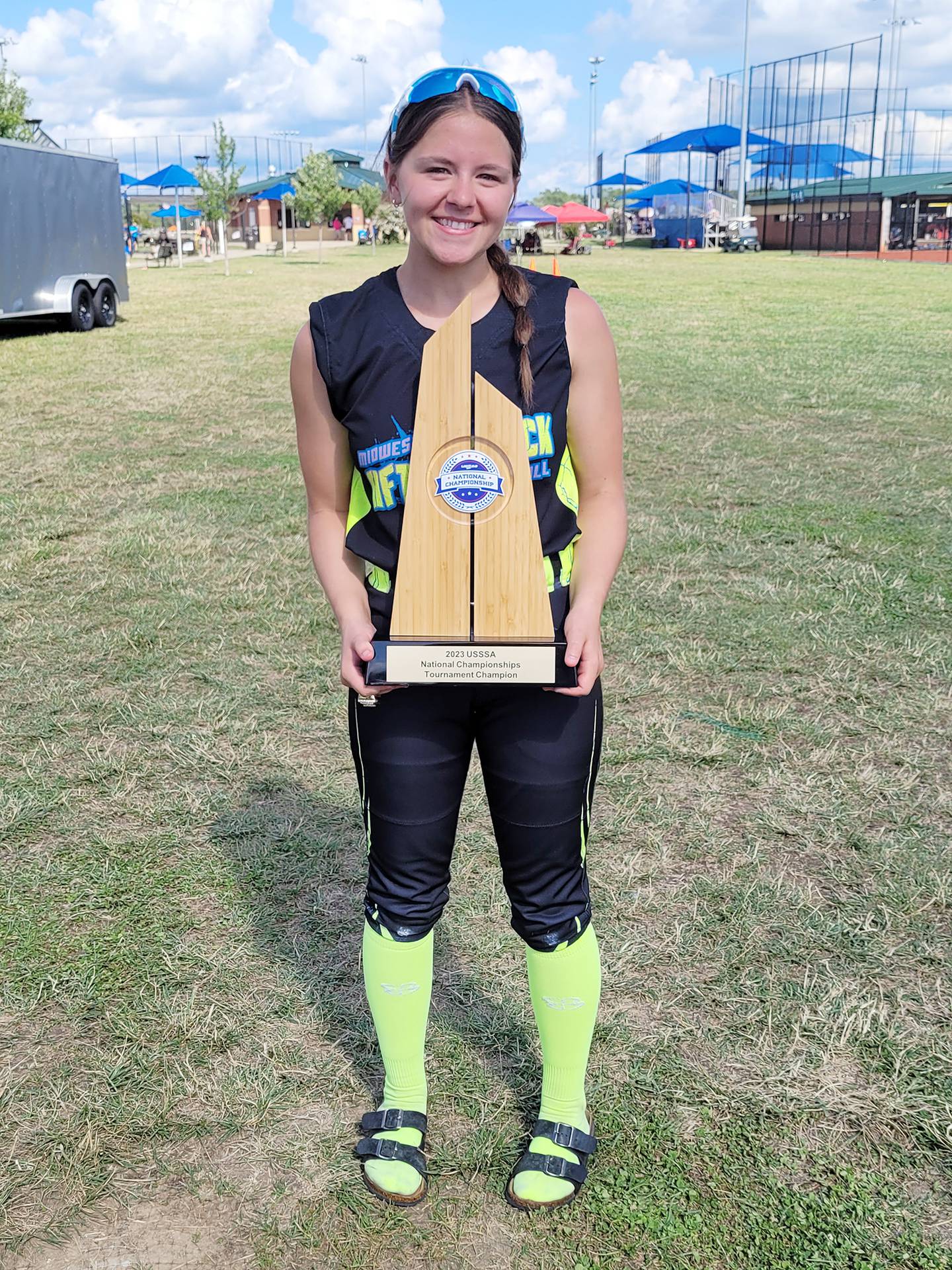 The Midwest Aftershock 16U travel team finished the tournament 8-0, outscoring its opponents 60-12. The Aftershock won six of their eight games by five or more runs, and took the title game 8-3 over BNGSA Avalanche.
The Aftershock went 3-0 in pool play, defeating the Missouri Mariners 7-0, the Mid-Illini Bandits 9-1 and the Rivervalley Rage 8-2. In bracket play, the Aftershock shut out the SI Dirt Dawgs 8-0, then rolled past Pink Extreme 11-2 before eking out a 3-2 win over the Renegades.
In the semifinals, it was another win over Rivervalley Rage, this time 7-3 to earn their spot in the title game.
"We did well working together, keeping each other up and just communicating with each other," Wilkins said. "If someone got down, we brought them up again."
While hot hitting was a big reason why the Aftershock rolled through the tournament, Wilkins credited the defense with playing a huge role in the success.
"We had very good pitching, and also our outfield played great," she said. "We have really good outfielders who hustle and barely let anything drop, and since we were playing against good-hitting teams, our outfield was a big key."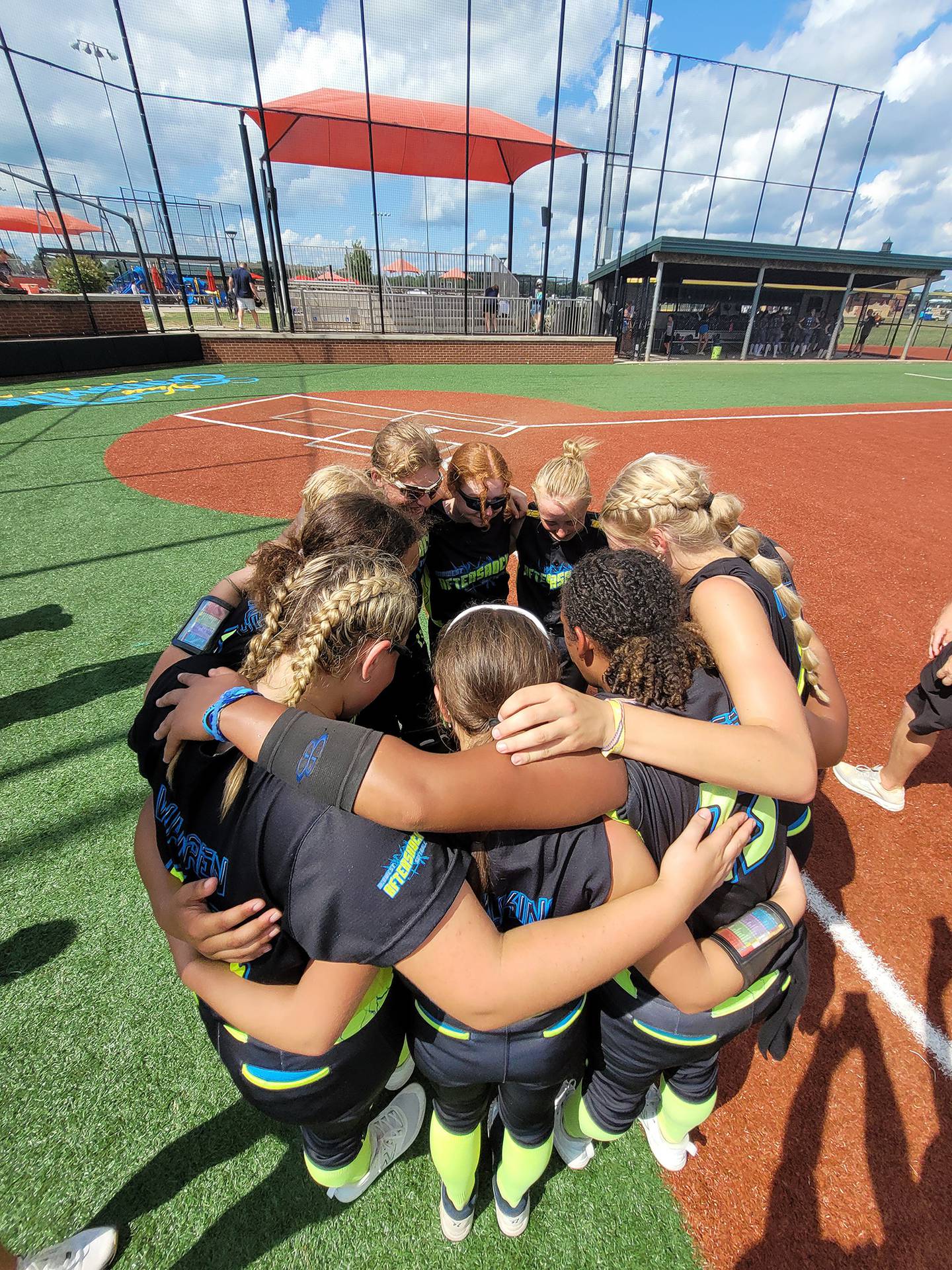 The Aftershock entered the tournament on a high note, placing second at the Heartland Shootout in Moline two weeks prior to the Great Lakes Nationals. The team also placed third in every other tournament they've played in since the end of the high-school season.
Wilkins hit .333 for the tournament, finishing 6 for 18 with two triples, eight runs and five RBIs. She also pitched one game, picking up a win but leaving the game after two innings when she was hit on her pitching hand by a line drive.
While she was a little bummed that she didn't get to help her team in the circle, she helped with her bat, finishing with a .455 on-base percentage and .556 slugging percentage.
"Pitching more would've been nice, but I still got to play other positions I liked and enjoyed, so it didn't hurt me as much," Wilkins said.
Ingram also came up big with her bat, hitting .529 (9 for 17) with a double, four runs and six RBIs. She had an on-base percentage of .556 and a slugging percentage of .588.
Kiper went 2 for 4 with an RBI and scored six runs for the Aftershock.
With the nice end to her second season on the team, Wilkins already is thinking big for next summer.
"We already have it in our minds that we're going to do really good again next year," Wilkins said.