STERLING – After concluding the last two seasons with a 1-0 loss in the Class 1A sectional semifinals – first to Princeville, then to West Central – the Newman softball team hopes to finally break through with a sectional championship in 2023.
Last year, with a sophomore-laden team, the Comets won their third regional title in a row.
With basically all of their starters back, including four 2022 Illinois Coaches Association All-State selections, a large group of experienced juniors, and two talented freshmen coming in, they may be ready for a big step forward.
Leading the group of returners this year are senior catcher Carlin Brady and junior pitcher/infielder Ady Waldschmidt, both ICA All-State second-team selections a season ago, as well as junior outfielder Madison Duhon and junior pitcher/shortstop Jess Johns, who were third-team picks.
With so much talent coming back and so much pre-existing chemistry, Newman has lofty goals and expectations for 2023.
"We now have eight out of our nine starters playing travel, so we are very set up for success and we have more of a solid lineup, and we've seen more competition because of our experience in the travel world," Ady Waldschmidt said. "And losing no seniors last year and gaining two very good freshman is a very positive thing for us. Our past two seasons of high school, we've lost 1-0 in the sectional semifinals. This year, we hope to not do that, and our goal this season is to get to supers, at least."
"I think that having the same lineup but only adding two players has helped us grow together," Brady said. "And since we've already played with each other for one year – everybody – we can all work together better because we know each other's strengths and stuff. So we can just be there and support each other."
Last year, in the Three Rivers East, Newman finished fifth. This year, they expect to fare better in conference play and finish in one of the top spots.
"We hope to be one of the top teams in the conference, and I think that we'll compete very well," Duhon said. "I think our biggest competition on our side will be St. Bede."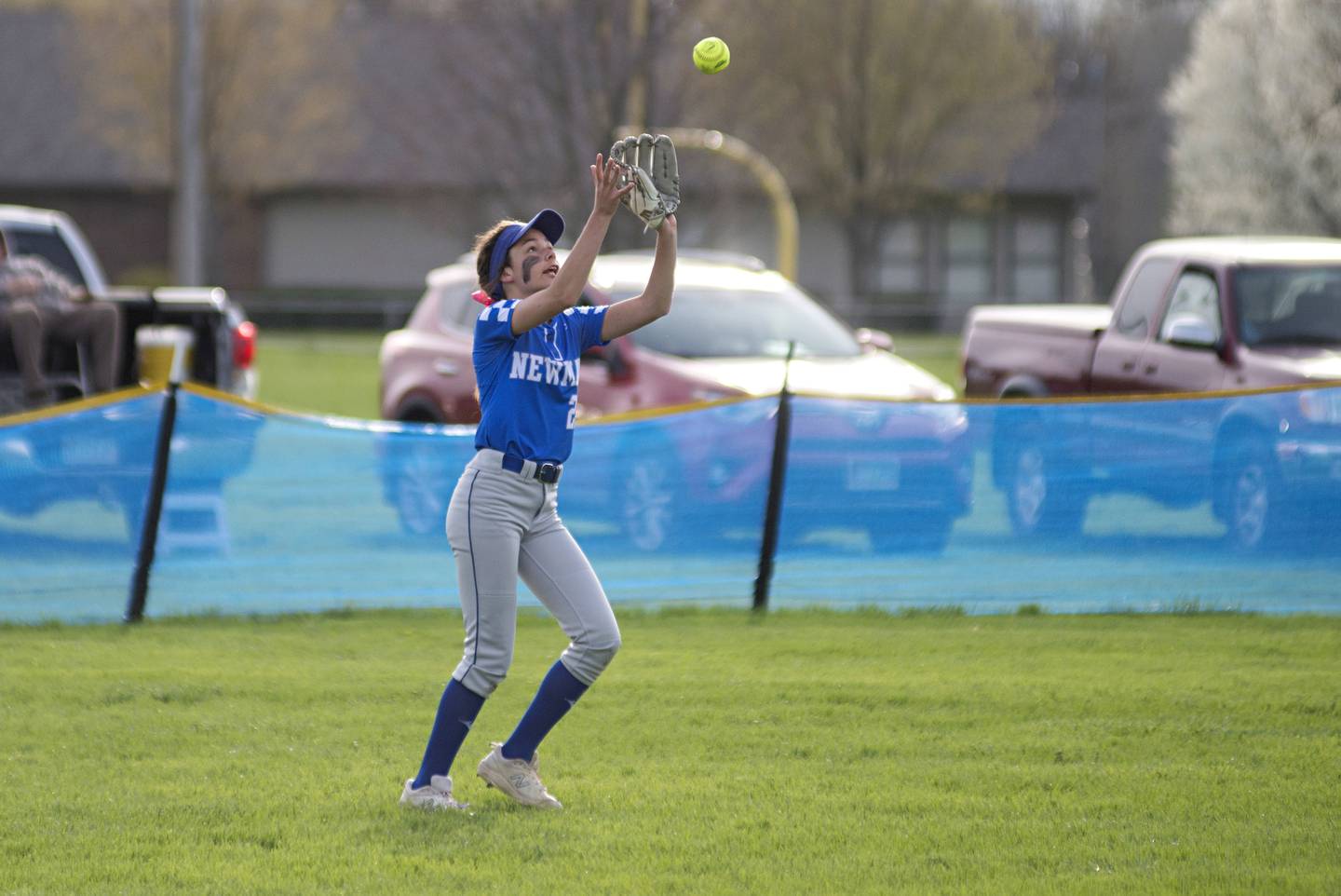 Freshmen Lucy Oetting (infielder/outfielder) and Brenleigh Cook (infielder) are expected to make an immediate impact this season. Although its numbers are down this year, Newman expects to have more depth than usual.
"I've been at Newman for about 15 years, and this is the fewest number of girls we've ever had out for softball, and it's just due to overall number of girls in the school," Newman coach JD Waldschmidt said. "But with this year's team, we have competition at five positions. In years past, we've never been as deep. We've always had more girls, but not quite as deep in talent at certain positions. It's been excellent the first two weeks because, like I said, there's five spots up for grabs, and the girls are working their tails off trying to win those spots.
"With the 11-12 girls coming back, we also added two freshmen that have an opportunity to be two of the better players that have ever played at Newman. That will be decided by the amount of work they put into the sport, but these two freshman coming in have a very high ceiling. They play softball year-round, and they're ready to make an impact at the varsity level, which is tough to do as a freshman. But they're very capable of doing it, and I'm looking forward to watching them mature on the field as the season goes."
With offseason travel ball and two weeks of practice, Waldschmidt and Duhon have gotten an early look at their new teammates. So far, they've seen encouraging signs from the freshmen pair.
"Both of them play travel ball, and I think that they've had game-like situations where they had pressure on them, so I think that they'll be OK," Duhon said.
"They show a lot of aggressiveness and they want to be in the game, and that's what it takes," Ady Waldschmidt added. "We have at least 13 girls that want to be in the game at all times, so it's a lot of competition at practice, and it's really going to show in the games."
With Waldschmidt and Johns returning, Newman will have the same dynamic pitching duo it's had for the past two seasons. The additions of Oetting and Cook will upgrade the team speed and overall athleticism.
"Overall strength for us, we returned four all-staters. We bring back both of our pitchers, who have been our pitchers their whole high school career. We are much more athletic, and we have a lot more team speed this year by the few additions that we've added to our roster," Coach Waldschmidt said. "Our strengths are going to be pitching, we're just going to have to make sure we put together clean games defensively. If we go up to the plate with a positive approach and put the ball in play, and good things will happen."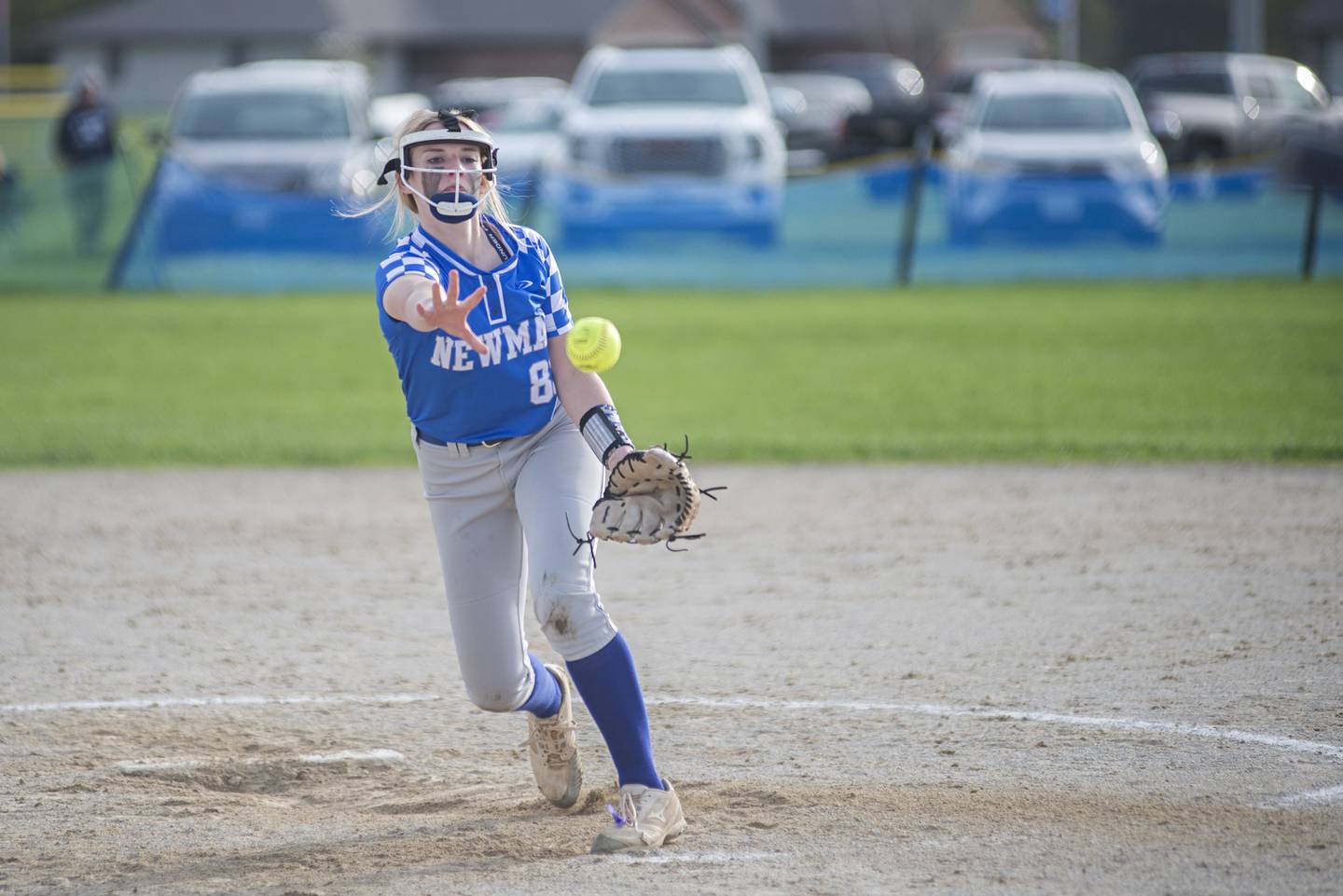 At the end of his interview, Coach Waldschmidt extended congratulations to his longtime friend and newly minted Sterling softball head coach, Donnie Dittmar.
"I'd like to take a second to congratulate Coach Donnie Dittmar and the Sterling softball team on Donnie getting the head coaching position over there," he said. "Donnie's been a friend of mine for 30 years. He's a great person and a great coach, and he does have some big shoes to fill over there with Coach [Becki] Edmondson stepping down, but I'm confident Donnie will do a nice job and keep that program headed in the right direction."