RICHMOND – Oregon coach Nate Rogers admitted he thought about walking Richmond-Burton's Taylor Davison.
The Rockets' junior, in her previous at-bat, had lined out hard to deep center field in the fourth inning. So when Davison stepped to the plate in the bottom of the sixth, putting her on base intentionally crossed Rogers' mind.
"But she jumped on the first pitch," the Hawks' coach said.
Davison's long home run to right-center field broke a 1-1 tie and propelled Richmond to a 2-1 victory in the Class 2A sectional semifinal. The win sends the Rockets (19-5) into Friday's sectional final against the winner of Wednesday's other semifinal between Marengo and Stillman Valley.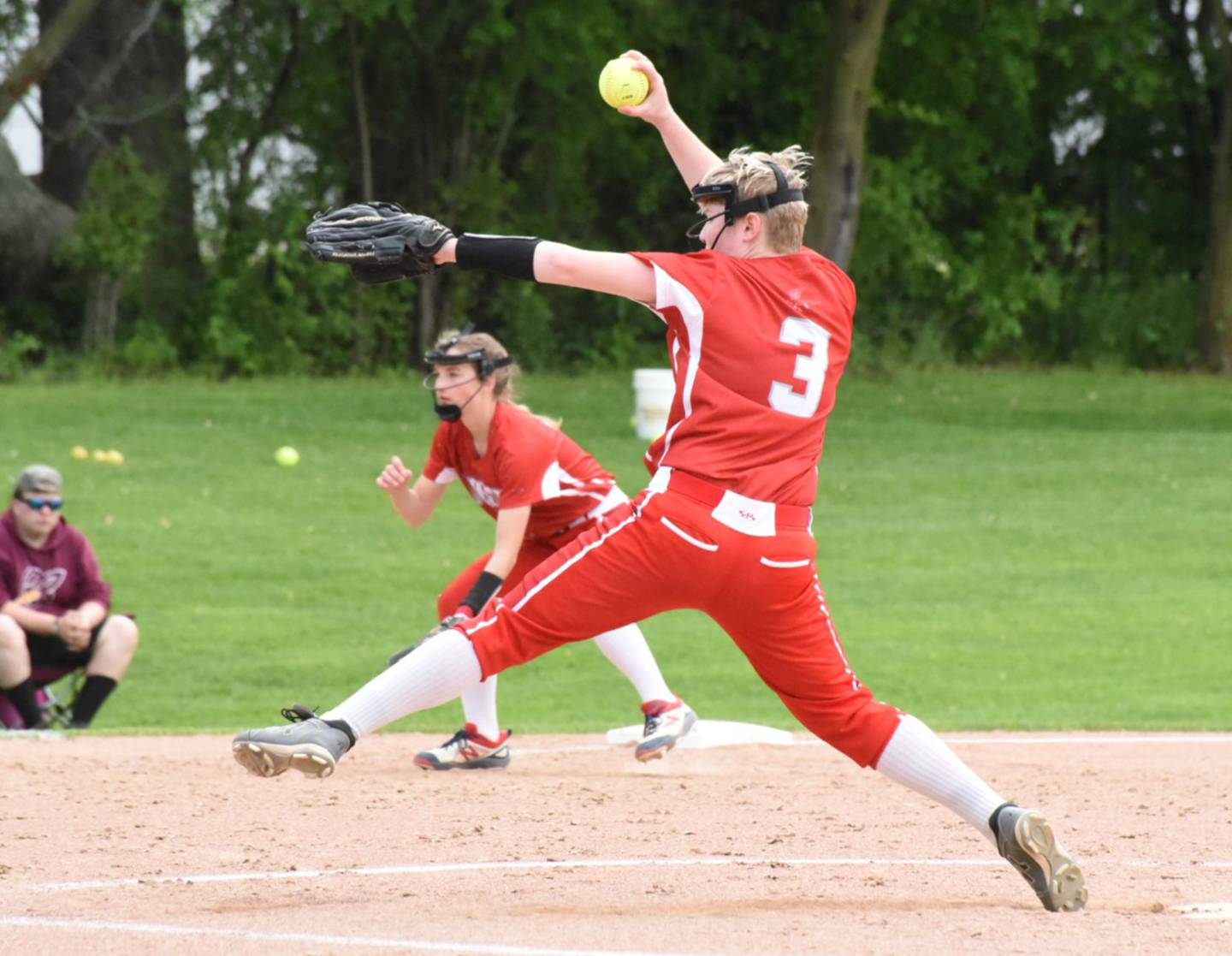 Davison's home run was only the fourth hit of the night given up by Oregon starter Mia Trampel. The Rockets scored in the bottom of the first inning on a triple by Lyndsay Reginer and a single by Hailey Holtz. The only other hit R-B managed was a fifth-inning single.
Holtz, only a freshman, pitched a no-hitter, and only one ball left the infield – a fifth-inning flyout to center field.
"We hit .400 as a team and we hit 19 home runs this year, but [Holtz] was just lights out tonight. She shut us down," Rogers said. "They have a great program and they play great defense. We just made one mistake to the wrong hitter tonight."
Oregon got on the board thanks to some heads-up baserunning. Bella Koertner led off the Hawks' fifth with a walk and, after two strikeouts, moved to second on a walk to Jesse Suter. Koertner alertly stole third, and later scored on a first-and-third double steal. That tied the game at 1-1 and gave the Hawks' an emotional lift.
But Holtz was just too tough as she recorded 19 of the game's 21 outs via strikeout.
Though the emotions were running high on the Oregon side, Rogers had nothing but praise for his squad, which finished the season at 25-10.
"Like every team, like every season, we had our ups and downs, but we were peaking at just the right time," Rogers said. "We just ran into a very good team. But these kids of ours maxed out and surpassed anything we've ever done. One game against a stud pitcher does not take away from what our team accomplished."