Rylee Broshous hit a solo home run in the bottom of the 12th inning to lift the Cardinals to a walk-off victory in the 1A South Beloit Sectional semifinal on Tuesday.
It was the third home run of the season for Broshous, to go with a few inside-the-park homers as well.
"I stepped up and I knew I needed to do something. It felt amazing when I hit the ball, I knew it was going over," Broshous said. "She was holding me up, trying to get me out of rhythm from the mound, so I called timeout and I took a deep breath. I needed to do something, so that's what I did."
Brooke Boettner sent the game into extra innings with a solo homer in the bottom of the seventh. Pearl City had led most of the game up to that point after scoring a run in the top of the second.
"I said, 'If I don't do it now, then I don't know if we're going to have another chance,'" Boettner said. "It just was a nice feeling, because it got us tied."
Alaina Miller had two hits for Forreston (20-4), and Jenna Greenfield also had a hit. Kara Erdmann allowed one run and six hits in a complete game, striking out nine without a walk.
It was the first extra-inning game of the season for the Cardinals, who will play either Orangeville or Dakota for the sectional title on Friday.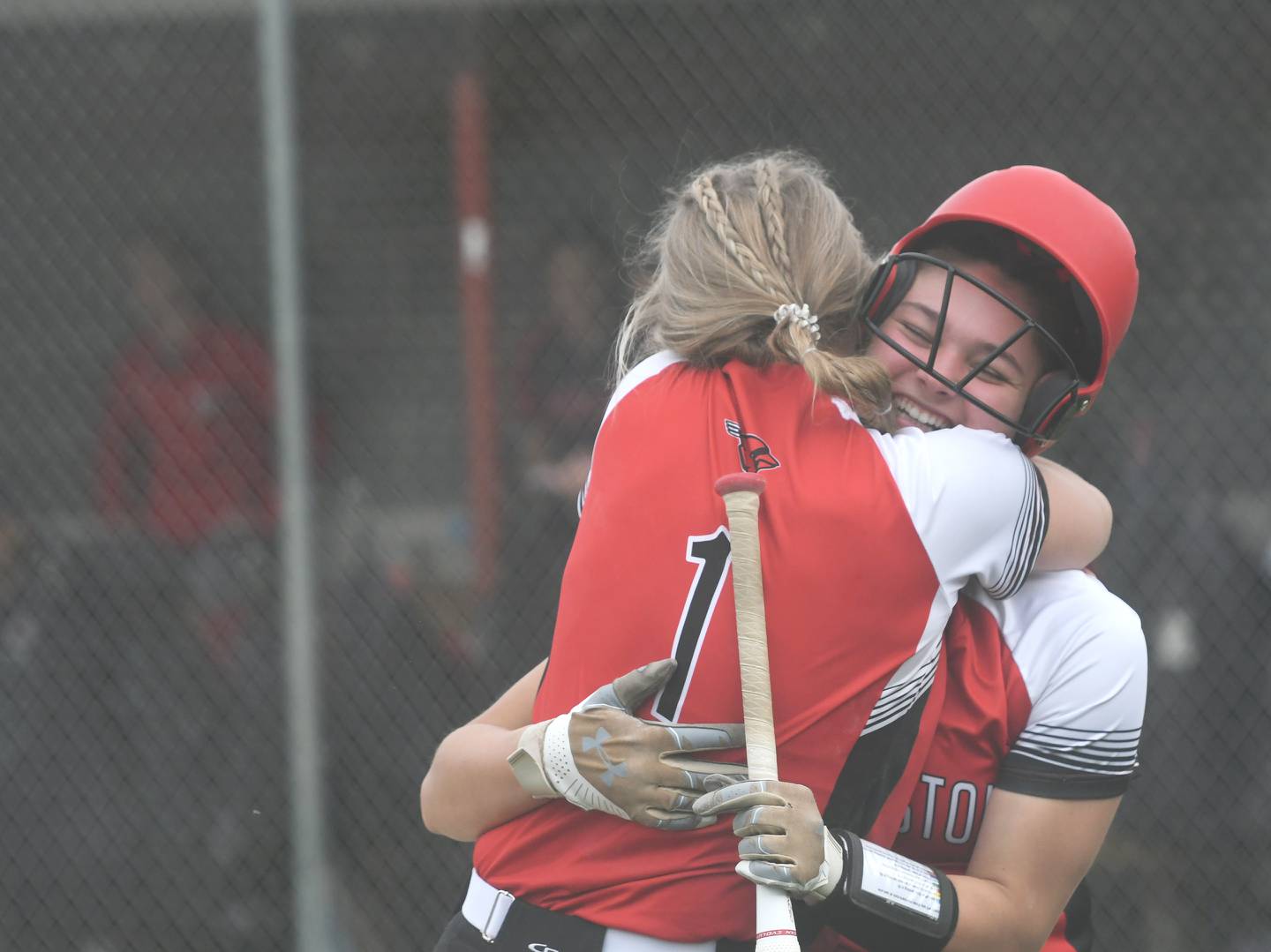 "I'm at a loss for words. They're a good team, we're a good team, but I didn't think we were going to be in the 12th inning," Forreston coach Kim Snider said. "It was a pitcher's duel the whole game, nobody could come up with that big hit, and we had our 2 and 3 hitters come up with some big ones there at the end. But congratulations to Pearl City on their season."