DIXON – On a misty, chilly Thursday evening at A.C. Bowers Field, the Dixon Duchesses hosted the Alleman Pioneers for their first game of the 2023 girls soccer season.
The Pioneers were quick to strike, scoring two goals in the first 16 minutes, and they led for the duration of the game. By halftime, they led by four goals, and in the end, they prevailed 6-1 in the nonconference game.
Alleman junior midfielder Mackenzie Burkett opened the scoring barely nine minutes into the first half, taking a short pass on a breakaway before burying the ball in the right corner of the net.
Just six minutes later, sophomore midfielder Gretchen Ellis found the net again from a similar angle, pushing the Pioneer lead to 2-0 early in the first half.
"I think we really worked together and found each other," Alleman sophomore forward Carson Wendt said about the fast start. "We started getting more in our rhythm as we relaxed and got into the groove of it."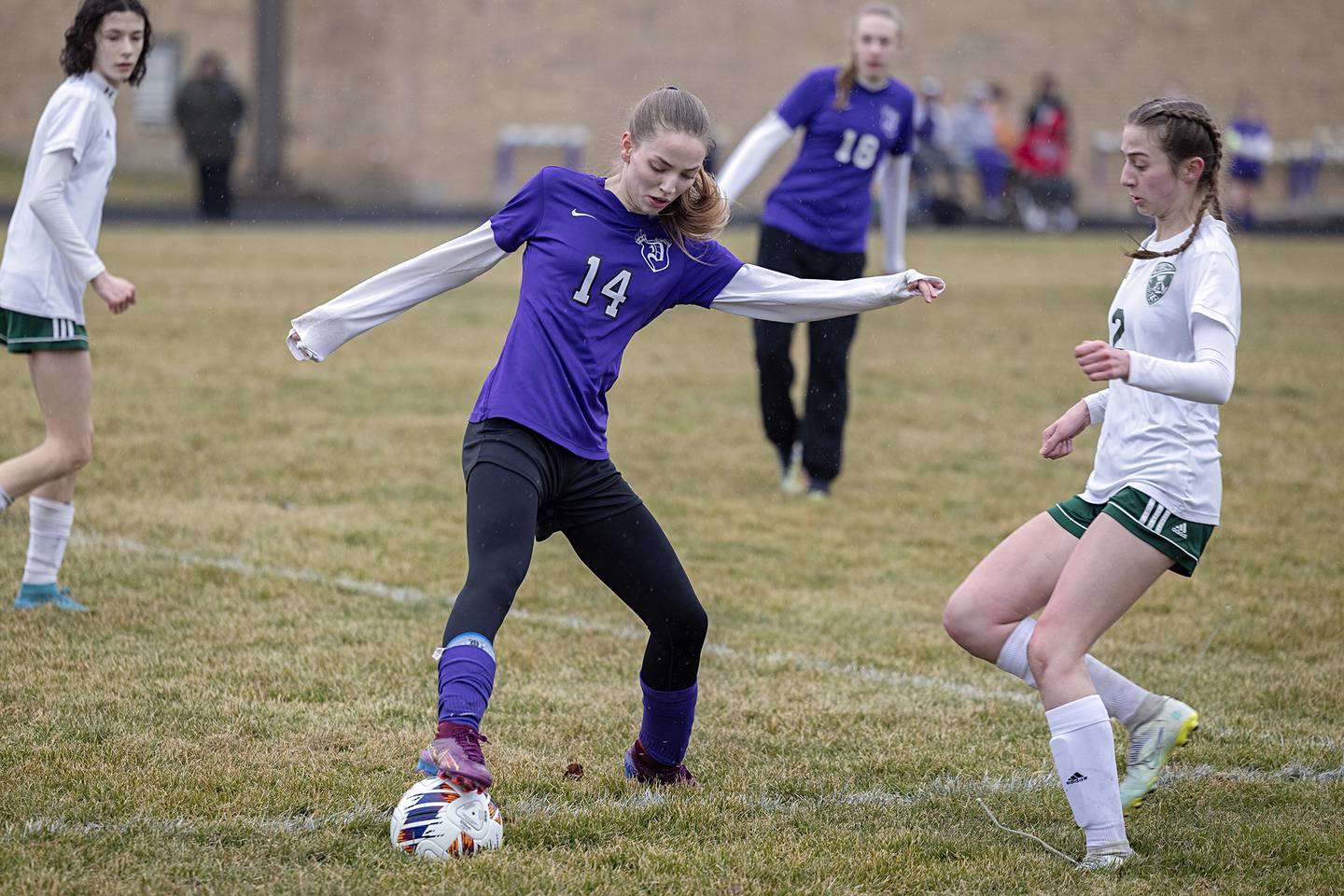 In the last three minutes before halftime, Alleman scored twice more.
With 2:13 to play, Wendt broke away near the right sideline and found the back-right of the net on a shot from just outside the goalie box, then Meredith Maynard lofted a long shot from the left corner and it banked it in off a Dixon player with 10 seconds left.
Alleman led 4-0 at the half.
"I think we got a lot of momentum [from the early goals]," Wendt said. "Once we got on our roll, it was easier to keep scoring more goals."
Less than eight minutes into the second half, Burkett scored again, kicking in a rebounded shot off two deflections. Then, with just under 10 minutes left, Wendt scored again on a breakaway for a 6-0 lead.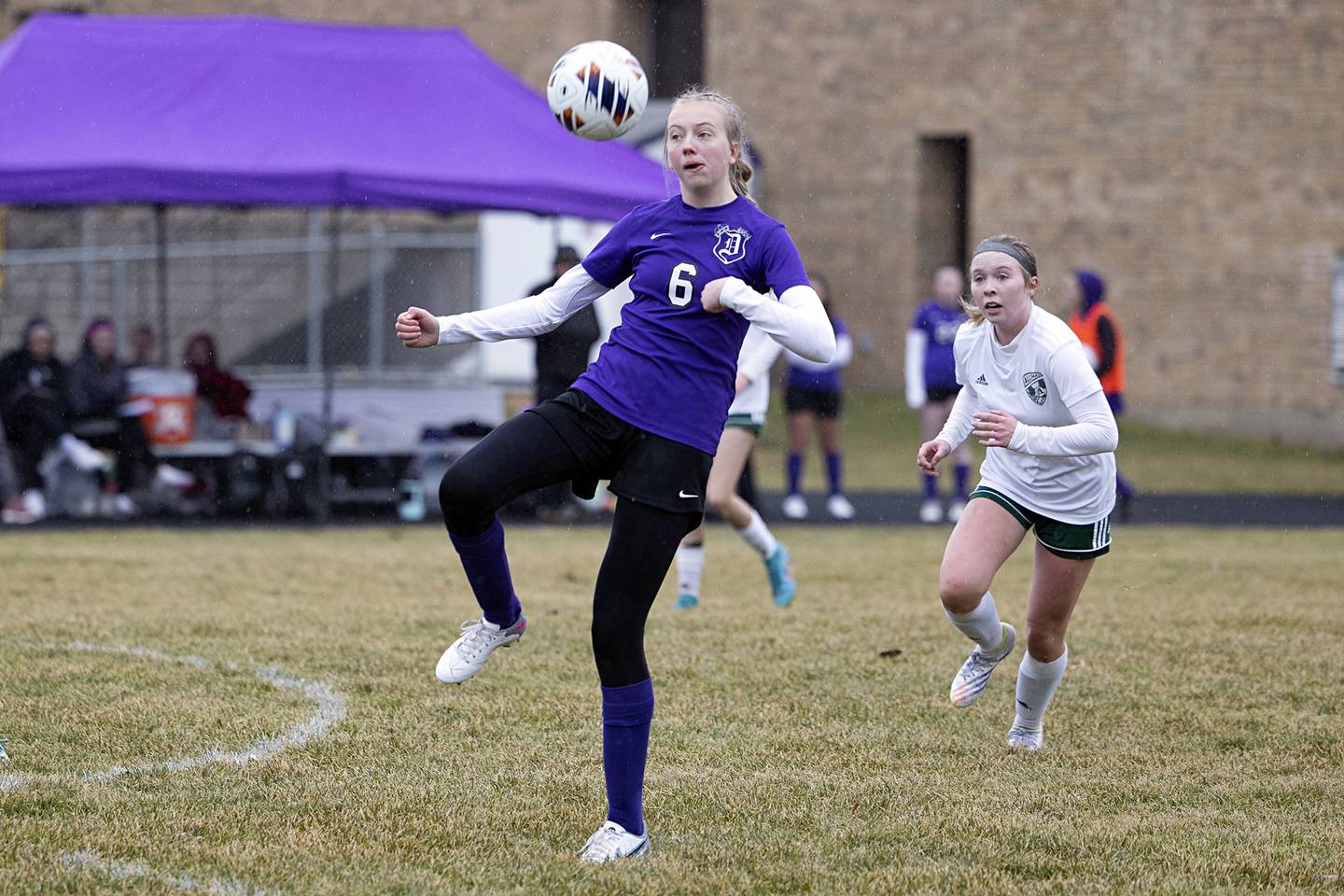 With 3:28 remaining, sophomore forward Carlie Cook finally got Dixon on the scoreboard, dribbling past a defender near the right side of the goalie box and sneaking the ball past the outstretched arms of a diving Clair Hulke in the right corner of the net.
The Duchesses were held to six shots on goal, with five of those coming in the second half. The Pioneers racked up 23 shots on goal.
Maddy McLane recorded eight saves for Dixon, and Hulke made six saves for Alleman.
"First game of the season, the second time we've actually been out on the field, out on the grass since we started Feb. 27. We played a very good team today, but we've got plenty of potential," Dixon assistant coach Gary Davey said. "We're a really, really young team. They absolutely give 100% no matter what, and they're learning. Come back in two years time and we'll be very, very good. Alleman is a hard team, but we never backed down, and we showed some really good promise, and we scored."