STERLING – The Sterling Golden Warriors started slower than they would've liked Tuesday night against the Galesburg Silver Streaks.
With four turnovers in the first five minutes, and six offensive rebounds given up in the first quarter, the execution was lacking a little early.
But in the second and third quarters, they turned up the defense, cut down on their turnovers, ran the fast break, and scored 57 points on their way to a 78-56 Western Big 6 win at Musgrove Fieldhouse.
[ Photos from Sterling vs. Galesburg boys basketball ]
"We started doing a lot better on defense and rebounding. We started to get easy fast-break opportunities," Sterling junior forward Lucas Austin said, commenting on what changed from first quarter to second. "A lot of layups, a lot of and-1s, a lot of 3s; we just flowed a lot better."
The Warriors (18-5, 6-3 WB6) took a 5-2 lead in the first 2:13 after an Andre Klaver layup and spot-up right-wing 3. The Silver Streaks (7-18, 2-7 WB6) got within 10-9 on an Ian Dominique pull-up jumper just under the two-minute mark, but never led at any point in the game.
With 1:16 to go in the opening quarter, Klaver whipped a pass to Carter Chance under the basket, between two defenders, and Chance converted a three-point play for a 13-9 advantage. With 35 seconds left, Kael Ryan got a tip-steal, then tapped the ball over to Klaver on the break as he fell to the floor. Klaver took care of the rest, outrunning a single defender before laying the ball in for a 15-9 Sterling lead.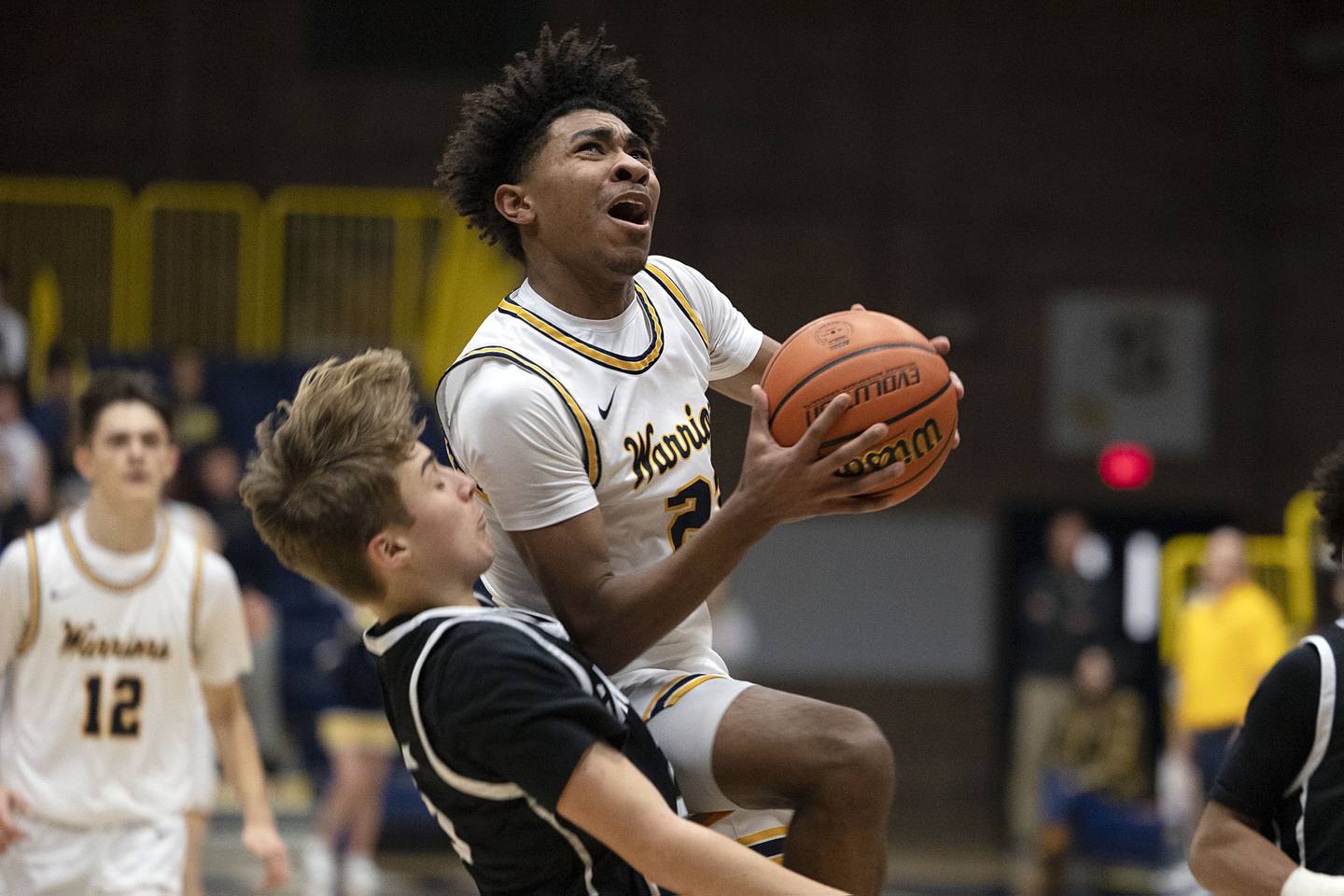 Galesburg's Easton Steck cut the margin to four points with a post layup just nine seconds into the second quarter, but the Warriors took charge shortly after.
After the Silver Streaks drew within 19-16 in the first two minutes, Sterling went on a 28-10 run to finish the first half.
"We just did all the stuff they didn't want to do, like playing defense and getting steals," Chance said. "And then we just got easy layups from there."
With 10 points in the second quarter, Chance led the surge.
He started the run with a mid-range jumper as 5:42 remained; Nico Battaglia hit back-to-back 3s to make it 34-24 Warriors just under the three-minute mark.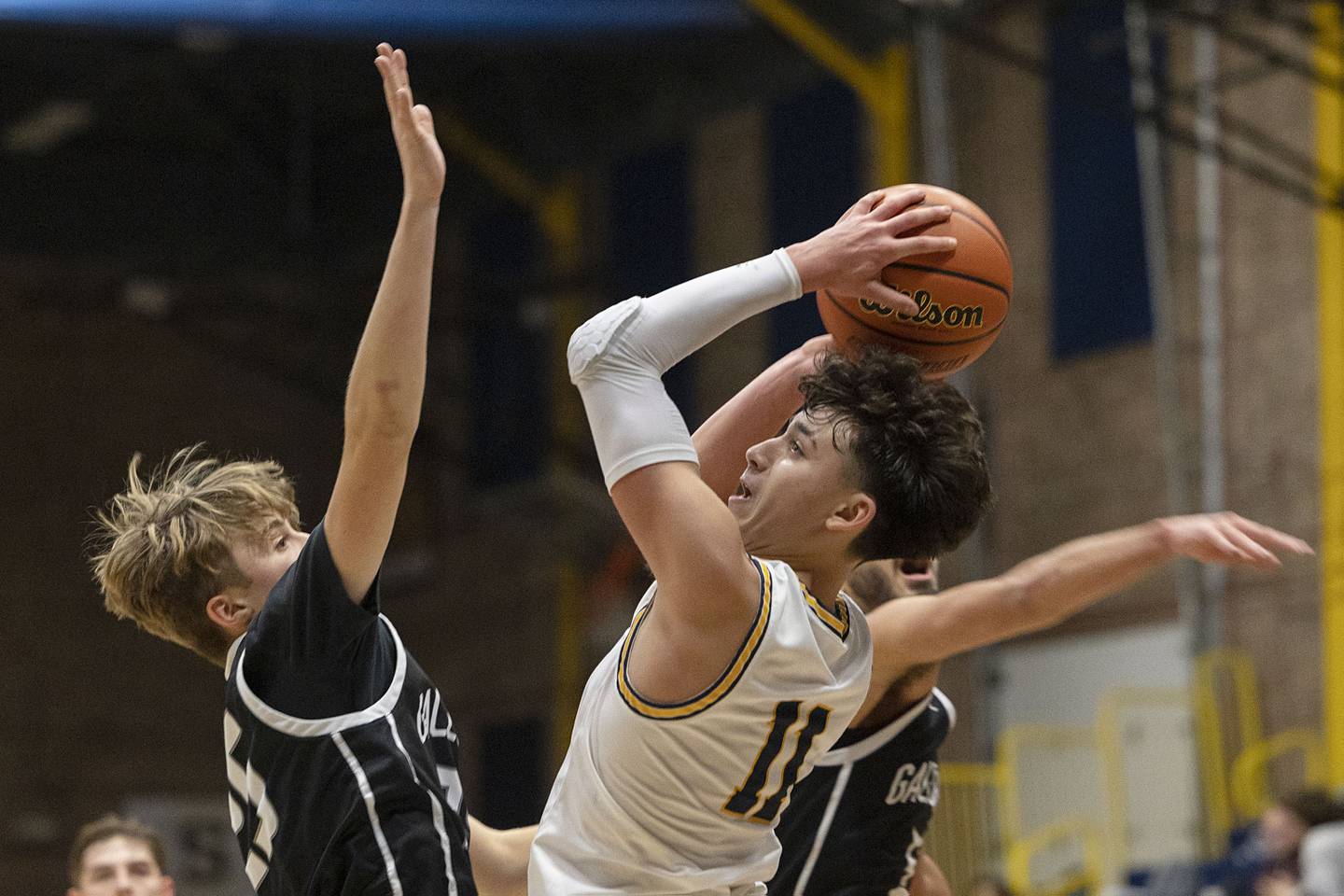 Chance converted another and-1 for a 43-26 lead with under a minute left, then Ryan assisted Austin on a baseline drive, and Chance got a steal and assisted Klaver on the fast break in the final seconds, pushing the lead to 47-26 at the half.
"He was doing a great job getting to the right spots at the right times, running the floor, getting wide-open layups, making his free throws," Austin said of Chance, who led the Warriors with 14 points in the first half. "Just doing everything right."
"I was just able to move without the ball, and my teammates found me at the basket," Chance added.
The Warriors assisted on 14 of their 18 first-half field goals, with seven of those assists coming from Ryan.
"When we move the ball really well, we get open shots, and we're really good at knocking them down," Austin said. "And Kael is really good at finding the open man."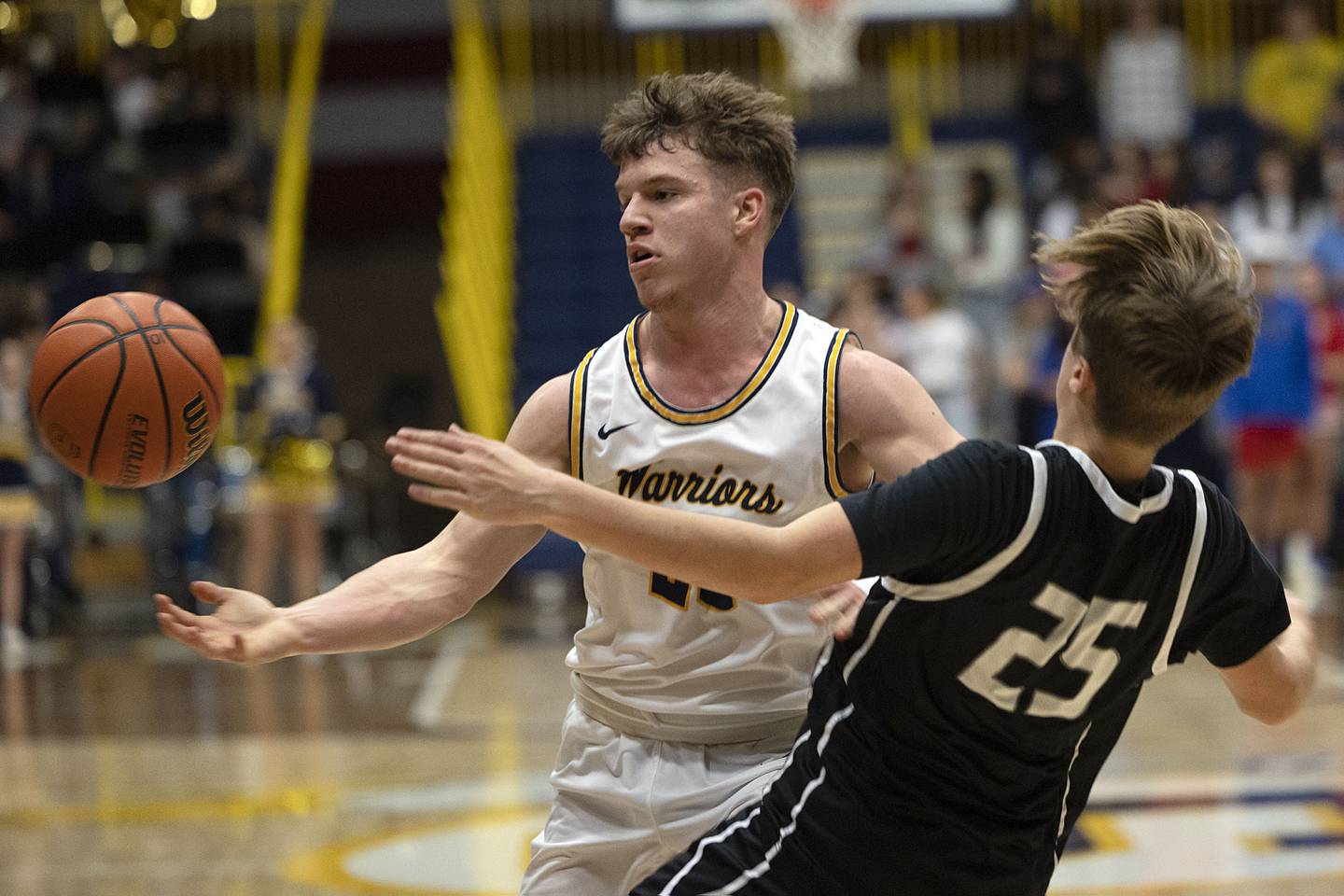 In the third quarter, Austin scored 14 of Sterling's 25 points, sinking four of his game-high six 3s in the period.
With a right-wing 3 at the 5:34 mark, Austin pushed the lead to 50-33. Over the next two minutes, he swished two more 3s from the right and left wing. With about 40 seconds left, he knocked down the fourth 3 from the top of the key, moving the margin to 70-38.
"When I start making 3s, I get happier. I feel a lot better," Austin said. "I get more energetic. It's just fun."
In the last 15 seconds, Chance grabbed a defensive rebound and went coast-to-coast for a 72-38 lead.
Up 72-40 to start the fourth quarter, the Golden Warriors subbed out their starters.
"We knew they were going to give us their best punch in the early third quarter, and we were just trying to get them after four minutes," Austin said. "We knew they were going to quit if we were up still, so we just had to push them to the edge."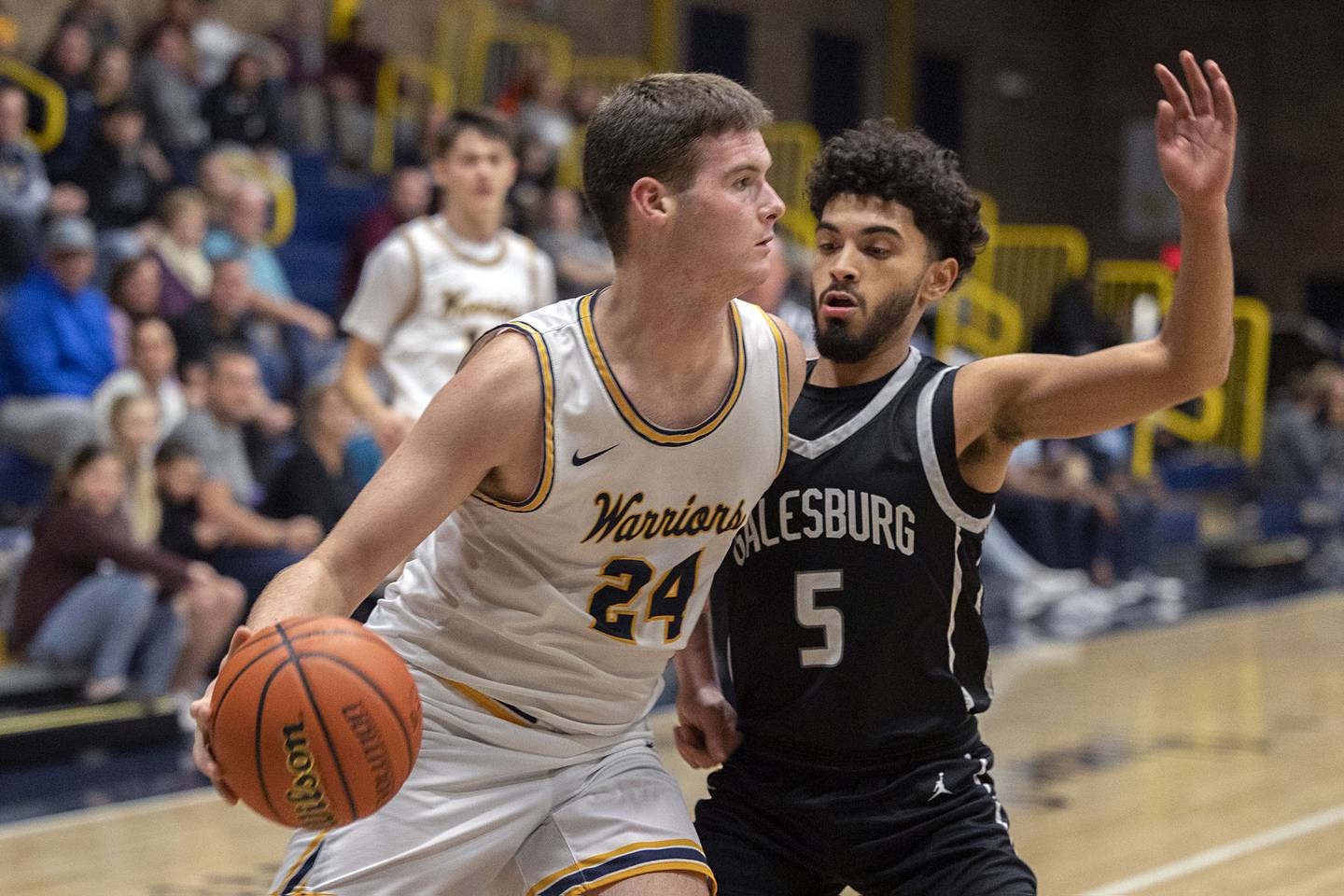 Austin finished with 24 points, 10 rebounds and four assists; Chance chipped in 18 points, two assists, one rebound and one steal; Klaver tallied 12 points, seven rebounds, eight assists and one steal; Kaedon Phillips had eight points, two steals, one block and one rebound; Battaglia scored eight points; and Ryan added four points, eight assists, three steals and two rebounds for the Warriors.
Dominique led the Silver Streaks with 13 points and three rebounds, while Carter Clary and Steck added eight points apiece.
"Sterling just came out with a lot more energy than we did in the second quarter. They executed better offensively, and our offense really struggled, which started their transition," Galesburg coach Chad Thompson said. "Let Austin and Klaver get out and run really well, and then Chance did a great job in the open court. A lot of our offensive mistakes, they were able to capitalize on. They did a great job."