The Newman volleyball team enjoyed another successful season, compiling a 28-6-1 overall record and defending its Three Rivers East conference championship (10-0). Senior setter Molly Olson played a big part in that success, distributing the ball to hitters while providing solid defense for the Comets.
On Oct. 17, she totaled 16 assists, six digs and three kills in a win over Erie-Prophetstown. On Oct. 18, she racked up 32 assists, 12 digs and two aces in a win over Rockridge.
Olson has been voted the Sauk Valley Media Athlete of the Week by readers for the week of Oct. 16 through Oct. 22 and she answered a few questions to help us get to know her a little bit.
What was the biggest key to your team's success this season?
Olson: We have all been playing together since 5th grade and understand each other on and off the court. We have built a family out of this team.
What's your favorite memory of Newman volleyball?
Olson: Winning the supersectional game to advance to state [in 2022].
What's your favorite rivalry match, and why?
Olson: Sterling, because we are in the same town, and I love the atmosphere we play in.
What's your favorite thing about volleyball?
Olson: When someone makes a crazy diving play.
What's your favorite TV show?
Olson: "Grey's Anatomy."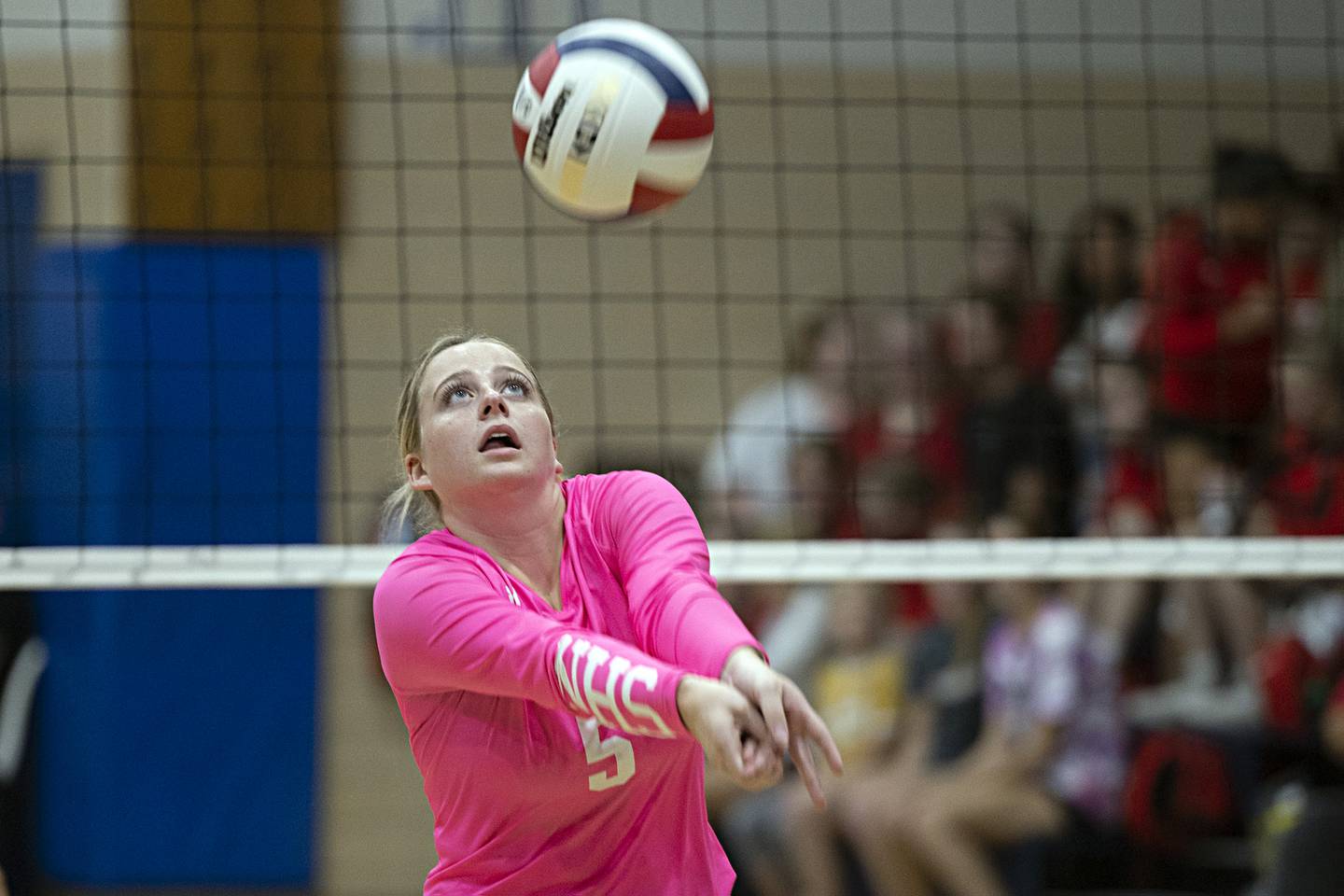 What superpower would you like to have, and why?
Olson: Teleportation, so I could go anywhere I wanted to in the past, present, or future.
What songs do you listen to that fire you up before a match?
Olson: We always listen to "No Hands" by Waka Flocka Flame before the game.
What songs are your go-to to relax?
Olson: "Fast Car" by Luke Combs
What is your favorite class, and why?
Olson: My favorite class is Early Childhood Education at WACC, it is such a fun class and I want to do that in college.
What is your favorite college or professional sports team?
Olson: Nebraska volleyball
You get to have dinner and talk volleyball with three players, past or present. They can be professional players, Olympians or former area standouts. Who are you picking, and why?
Olson: Lexi Rodriguez, because I remember watching their Sterling team go to state and the spotlight she plays under at Nebraska. Nicklin Hames, the setter from Nebraska, I've always looked up to her as a setter since I was younger. The last person would have to be Janet (Molitor) Steinhagen, my Aunt. It is really interesting to hear how volleyball was 40 years ago.