The 2023 softball season provided many thrills and big moments, including a new Kishwaukee River Conference champion, Huntley and Barrington's annual showdown in the playoffs and regional titles for six McHenry County-area teams: Hampshire, Huntley, Johnsburg, Marengo, Richmond-Burton and Woodstock North.
Here are five interesting numbers and statistics from the 2023 season:
30 wins
Marengo (30-4) was the only area team to finish with 30 or more wins this spring, reaching the mark with a sectional semifinal win over Johnsburg. Before this year, the Indians last won 30 games in 2017, when they went 35-6 and won the program's second state title in a span of seven years.
Huntley was the next closest to 30 wins with 27, followed by McHenry with 22. No one else had more than 18.
200 strikeouts
Two area pitchers reached 200 strikeouts in 2023: Dundee-Crown junior McKayla Anderson and Harvard sophomore Tallulah Eichholz.
Anderson, a Southern Illinois-Edwardsville commit, piled up the most strikeouts with 267 to break the Chargers' single-season record, held previously by 2018 graduate Sydney Ruggles (266). Anderson needed 12 to break the record and struck out the final batter she faced for her 12th in a season-ending loss to Grant.
Eichholz recorded some monster games on her way to 239 strikeouts for the Hornets, who recorded their first winning season in the Kishwaukee River Conference, tying Richmond-Burton for runner-up. Harvard's ace had 18 strikeouts in a 1-0, season-ending loss to Kaneland.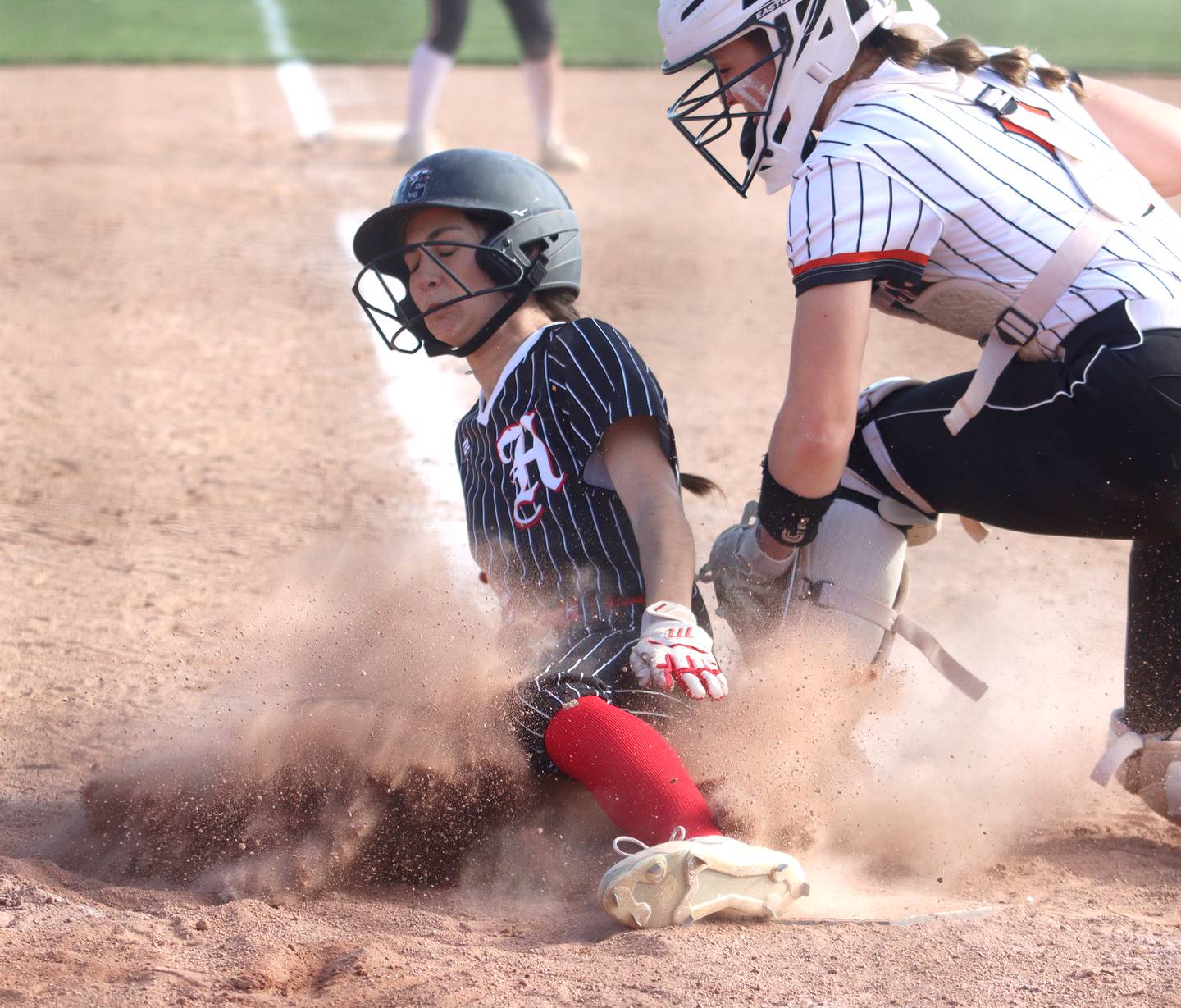 50/50
Huntley senior outfielder Katie Mitchell led area players in runs scored and stolen bases, reaching 58 in both categories for the Red Raiders, who came away with their third straight FVC championship and eighth consecutive regional title.
Mitchell, who will play next year at Loyola, likely would have broken the program's all-time record for steals if she had not missed her freshman season because of the COVID-19 pandemic. She was caught stealing only twice during her senior year and finished her career with a whopping 146 steals.
13 home runs
Richmond-Burton senior catcher Taylor Davison, the KRC Player of the Year for the second straight season, got off to a blazing start in the home run department and held on to win the area's home run crown with 13. Davison will take her big power to Syracuse next year.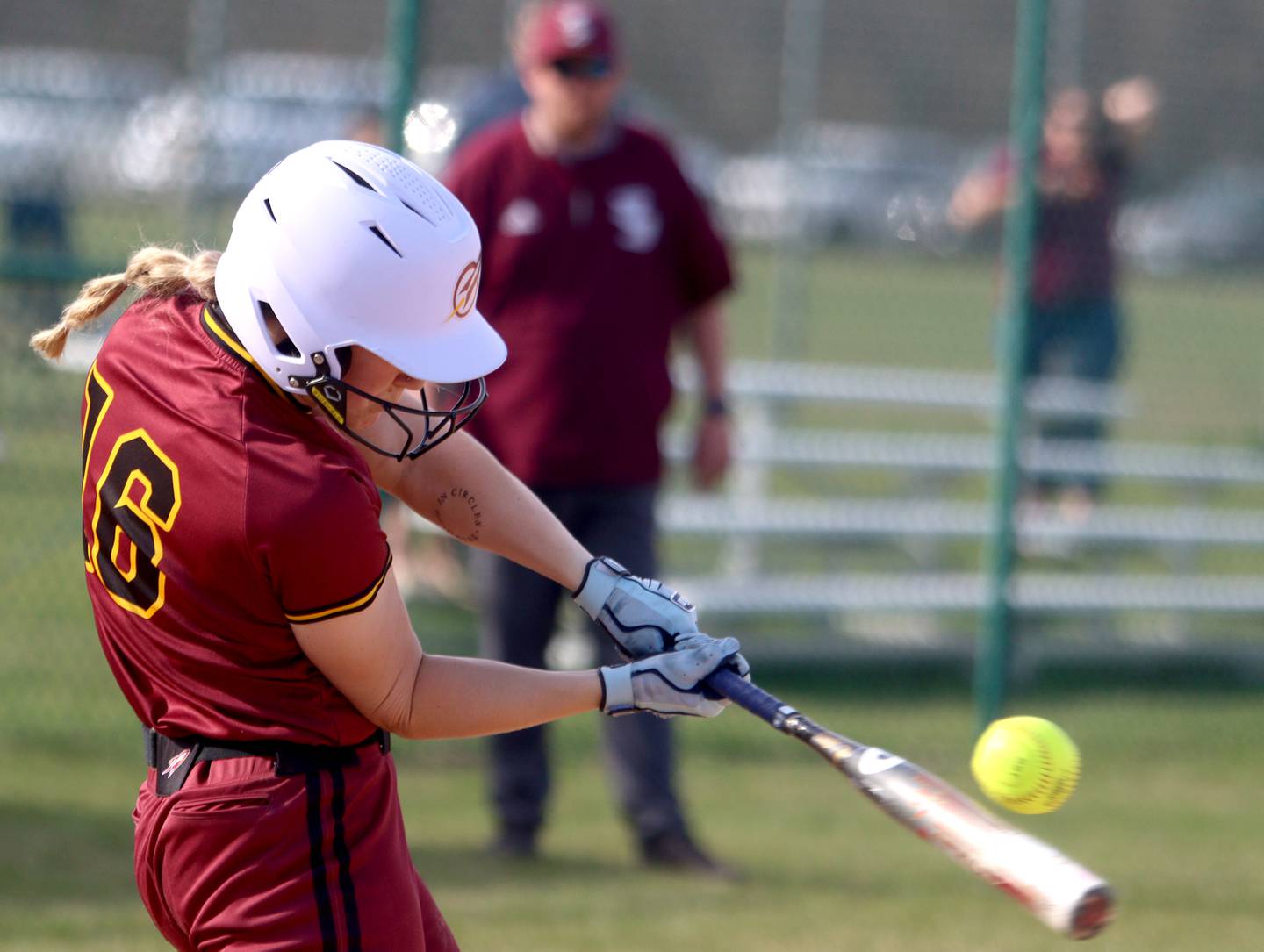 Johnsburg senior shortstop Brooke Klosowicz (Penn State) almost caught up to Davison and finished with 12 homers. She blasted two in a regional final win over Sandwich, including the go-ahead home run in the top of the eighth inning.
No one else reached double-digit homers, with Hampshire's Bria Riebel (nine) and Prairie Ridge's Emily Harlow (eight) and Crystal Lake South's Dana Skorich (eight) next closest.
50-game winning streak
Hampshire pulled off the season's biggest upset when it defeated Huntley 13-8 on May 19, ending the Red Raiders' Fox Valley Conference winning streak at 50 games. Before its loss to Hampshire, Huntley had not lost in conference play since 2019.
Huntley, however, went on to beat Hampshire in their second FVC game and ended the Whip-Purs' season in the Class 4A sectional semifinals.
Marengo, which won its last KRC game of the 2022 season and went undefeated in 10 games this year, now owns the area's longest conference winning streak at 11 games. Huntley won its final 10 FVC games this year.