Twice the congressional representation and completely new elected officials will be coming to McHenry County for the 2022 election after Illinois state lawmakers approved a new congressional map last month following the 2020 Census.
Under the current congressional maps, McHenry County is located in the 14th and 6th congressional districts represented by U.S. Reps. Lauren Underwood, D-Naperville, and Sean Casten, D-Downers Grove.
The new maps passed by state lawmakers at the end of October put McHenry County in the 9th, 10th, 11th and 16th congressional districts, which means Underwood and Casten will not be running for Congress in McHenry County. Pritzker has not yet signed the new maps into law, but is expected to approve them after signing state legislative maps earlier this year.
"There are a lot of people I'll have to get to know," said U.S. Rep. Bill Foster, D-Naperville, who will be running in the new 11th district. "The people I'm [currently] representing were people that moved into the area because they liked the environment. That's sort of the same thing in McHenry County. I think I'll feel comfortable with that aspect of it."
Foster is one of three incumbent Democrats running for reelection in districts that will include McHenry County following the November 2022 election.
[ Learn more about the incumbent congressional representatives running in the districts set to include McHenry County ]
Foster's 11th district would encompass the majority of the county. U.S. Rep. Brad Schneider, D-Deerfield, will be running in the 10th district to represent the northeast portion of the county, and U.S. Rep. Jan Schakowsky, D-Evanston, is running in the 9th district to represent the southeast portion of the county.
A incumbent Republican, U.S. Rep. Darin LaHood, R-Dunlap, announced he is running for the 16th district seat, which includes Harvard and as currently drawn, is represented by outgoing U.S. Rep. Adam Kinzinger, R-Channahon.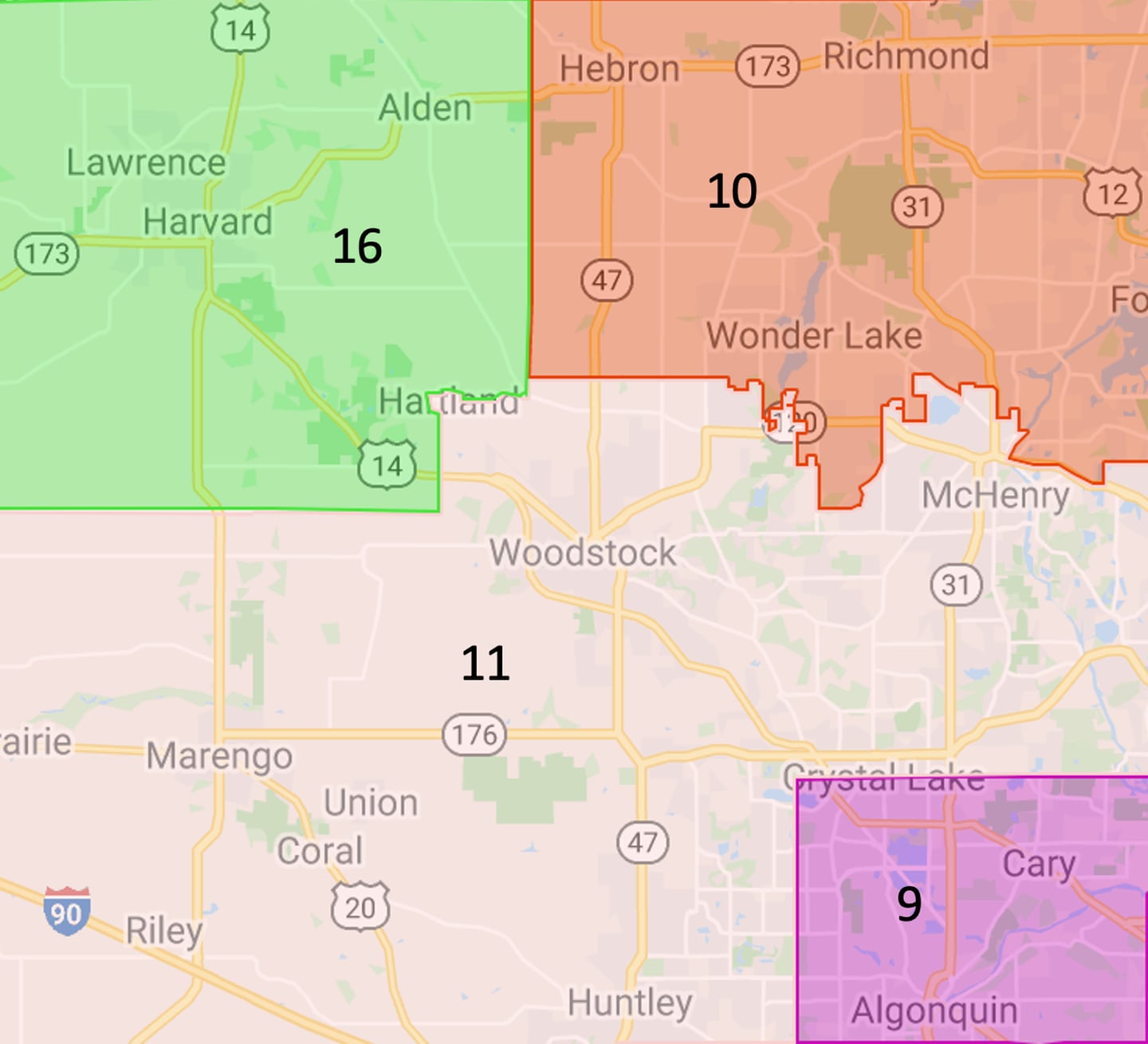 The new territory is not scaring Foster away.
"The key from my point of view is to let people know who I am. Even in very Republican areas I've represented in the past, the idea of being represented by a scientist and businessman is something that I think people feel comfortable with," Foster said.
The Northwest Herald also reached out to the other incumbent congressional representatives. Representatives for LaHood and Schakowsky did not respond, and Schneider provided a written statement: "I'm honored to represent the 10th in Congress and focus on issues important to my district."
Running in McHenry County could pit Foster against a Woodstock native in the general election. Catalina Lauf, who lost the Republican primary in 2020 for Underwood's seat, currently is registered to run in the 16th district against LaHood.
Lauf is a resident of the new 11th district, but candidates for Congress are not required to run in the district they live in. Lauf was running to take on Kinzinger, citing votes he took in Congress that broke from the Republican Party. With Kinzinger out of the race, Lauf said she is reevaluating her options and will make a decision on which district she runs in soon.
"No matter what the maps look like, the Democrats have a bad record and bad ideas that nobody is buying anymore and they have some things that they're going to have to defend," Lauf said.
The characteristics of the districts has been the subject of intense criticism. The Princeton Gerrymandering Project gave Illinois' new map an 'F' grade for fairness, competitiveness, and respect for geographic features. According to Princeton, only three of Illinois' 17 districts have a majority of Republican voters.
Sixty percent of voters in the 16th district are Republican, according to the project. But the new map would put Harvard in the same district as Galena and parts of Bloomington. The 11th puts Woodstock in the same district as Lemont. The 10th puts Hebron in the same district as Winnetka and the 9th puts Lake in the Hills in the same district as Chicago's Uptown neighborhood.
The 9th, 10th and 11th have a majority of Democratic voters by 10 to 40 percentage points, according to the project.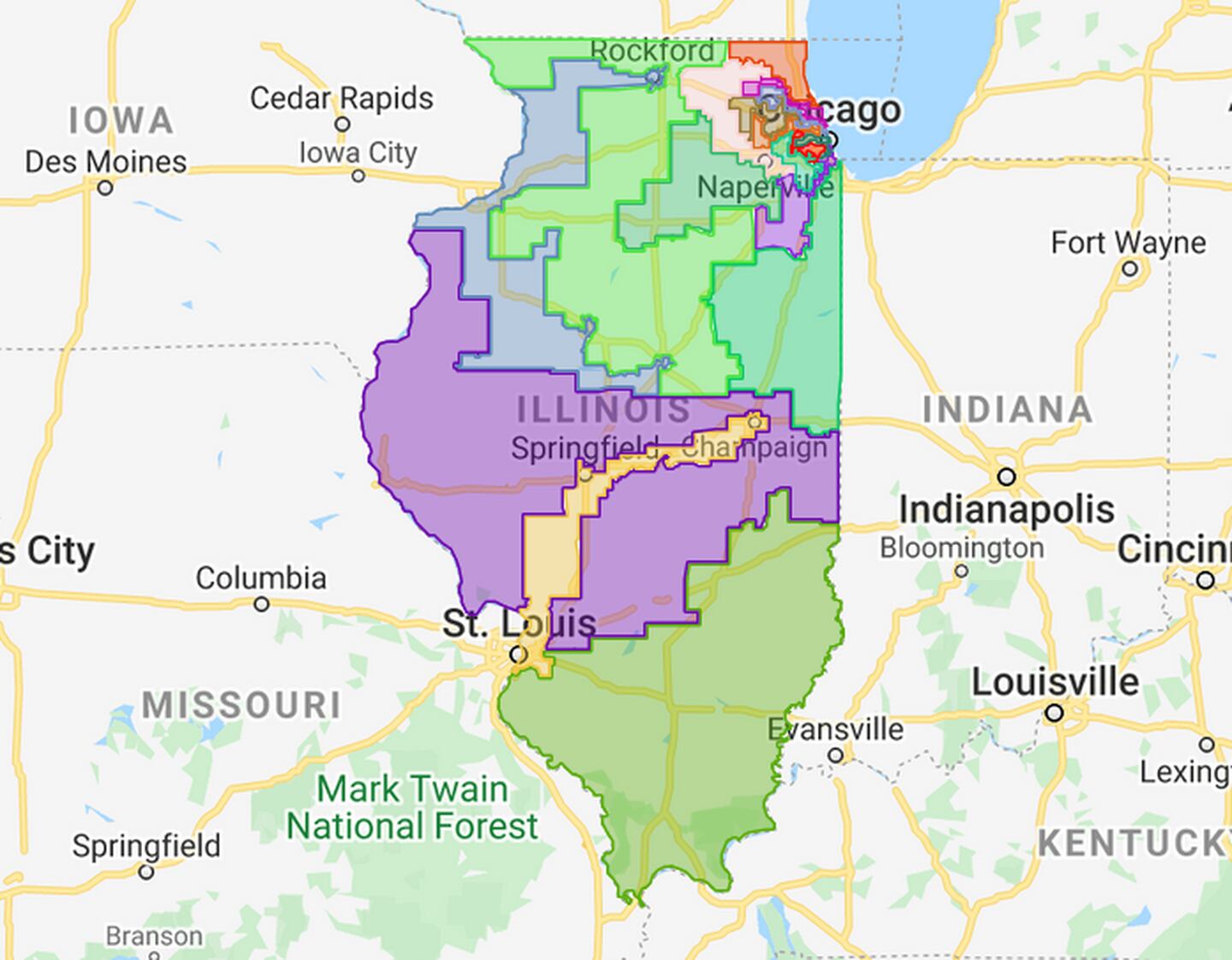 Donald Trump won McHenry County by about two percentage points in 2020, however, and Republican Bruce Rauner defeated Democrat JB Pritzker by about 10 percentage points in the 2018 countywide vote.
Democratic Party of McHenry County Chairman Kristina Zahorik said political shifts in the suburbs and McHenry County has made the county an area of greater focus for her party during campaigns.
"At least from a Democratic perspective, McHenry County 10 years ago may not have been thought of from my side of the aisle. Clearly from the election of Lauren Underwood and Sean Casten, it changed things 10 years later on the maps," Zahorik said.
Foster acknowledge the 11th district is drawn to make it easier for him to win, but said that doesn't make gerrymandering okay. Foster, along with Illinois' other Democratic members of Congress, support House Resolution 1, which includes a requirement that congressional maps to be drawn by an independent commission.
"When voters see these really ugly maps that politicians draw, it does a lot toward hurting the reputation of politics in the country," Foster said. "It's sort of a shame."
Foster said he did not have any influence on how the maps were drawn. He said the politics behind the maps played out among lawmakers in Springfield, as evidenced by Casten's new district, which moves him away from McHenry County and into a primary with U.S. Rep. Marie Newman, D-LaGrange.
"It's very complicated and a lot of it, I have no explanation for why things were done," Foster said of Casten's district.
Zahorik pushed back on the idea that the maps were gerrymandered just for political purposes.
"I think sometimes we forget that just because a district may not look like a primary shape doesn't mean it's somehow inaccurate or gerrymandered," Zahorik said.
Other factors such as race, communities of interest, and geographic similarities are considered when drawing legislative maps.
The new maps divide some McHenry County municipalities. Crystal Lake is divided down Crystal Lake Avenue between the 11th and ninth district, and McHenry is divided on parts of Route 120 between the 11th and 10th districts.
"Having four congresspersons makes things much more difficult for the county government if there's any kind of legislation we're seeking support from our Congress people [on]," said McHenry County Board Chairman Mike Buehler, R-Crystal Lake. "I just don't think it's good as far the as the community goes."
Zahorik doesn't believe the division will hurt the county, however. She said McHenry County is unique because it has all different types of people and grouping some areas of the county, such as the suburban areas of Cary, in with Evanston make sense.
Having multiple members of Congress also is a good thing, she said.
"It provides us more power because we now have four members of Congress that will be advocating for our county which I think is stronger than having one or two," Zahorik said.
Buehler said he would hope having four voices of support in Congress is a good thing but it takes time to build the relationships.
Getting to know new people in the new district will be Foster's biggest challenge during the campaign, he said.
"I'm going to be concentration a lot of my time [in McHenry County] so I can do a good job of representing those people," Foster said.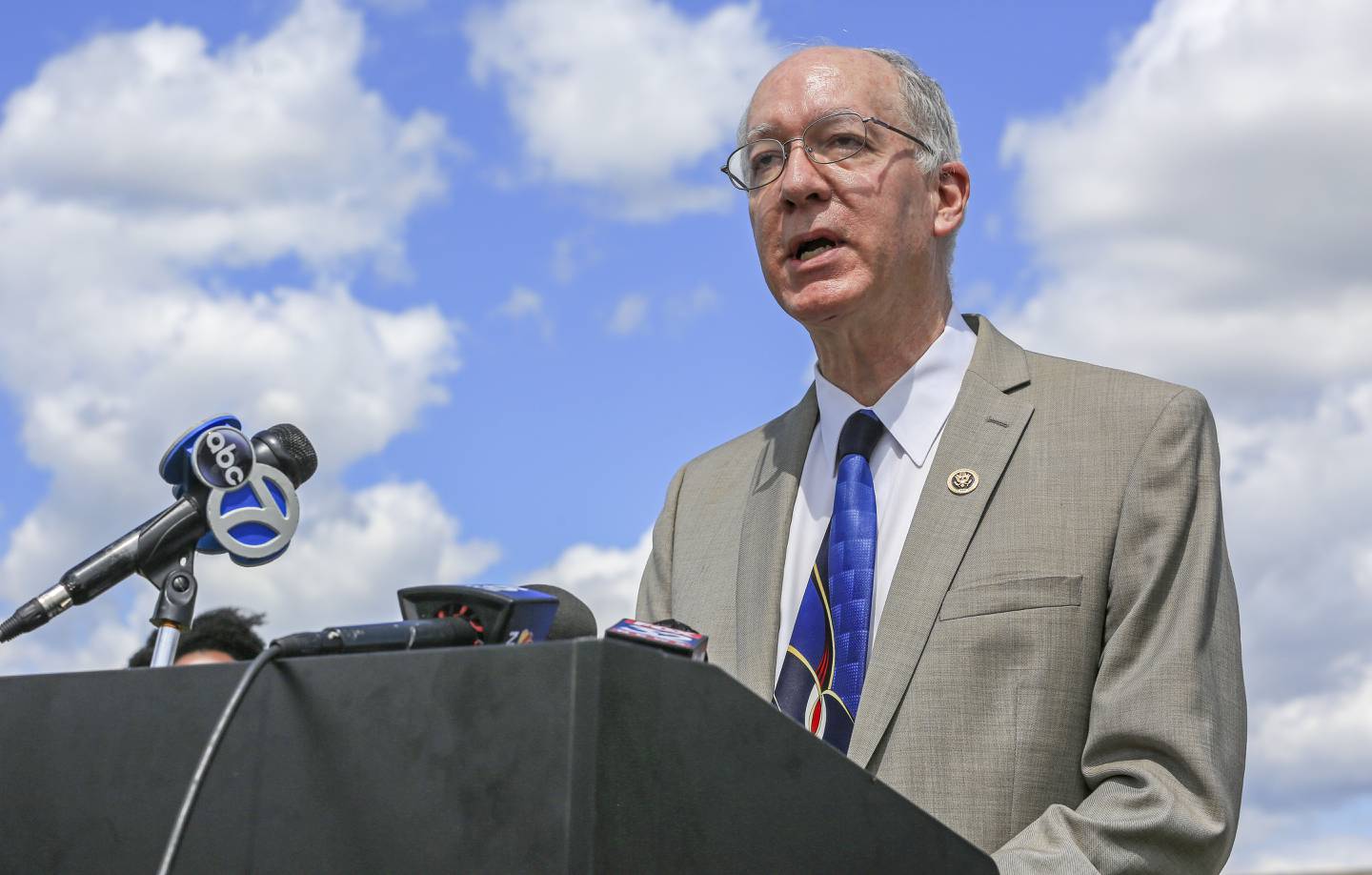 Regardless of the partisan lean of a district, Lauf thinks voters are concerned about the same issues.
"These issues are not Republican or Democratic. They're about our individual liberties, our economy, families' pocket books," Lauf said. "These things matter. Everybody wants to be able to provide for their families."
She also feels closer-than-expected races in Virginia and New Jersey last week show Republicans cannot be counted out of races in suburban districts, even if they lean Democratic.
"I think that there's going to be a huge referendum against the far left Democratic agenda, no matter where we are," Lauf said.
Illinois acts different politically than Virginia and New Jersey and the issues in state and local elections are different, Zahorik said, and those results don't mean outcomes will be the same in Illinois.
Schneider said he is currently focused on his work in Congress for the current 10th district across portions of Lake and Cook counties.
"Right now I am focused on serving the people of the Tenth District and representing their priorities," he said in a statement.
The campaigns for LaHood and Schakowsky could not be reached for comment.
Illinois' primary will be on June 28, 2022, with the general election to be held Nov. 8, 2022. Candidates for office will begin circulating their petitions in January to get the required number of signatures to make it onto the June ballot.