The bench trial for two Jehovah's Witnesses elders charged with failing to report to police in 2006 that a congregant was sexually assaulting a 6-year-old girl began Wednesday, despite the judge not ruling on whether he'll consider as evidence statements made by two congregants.
McHenry County State's Attorney Patrick Kenneally said this lack of a ruling, which Judge Mark Gerhardt said last week that he would make Wednesday prior to starting the trial, has left the state in a "difficult and precarious predicament."
Discovery the state wants considered as part of its case includes statements a congregant made to elders related to Arturo Hernandez-Pedraza. In 2006, Hernandez-Pedraza confessed to church elders that he was sexually assaulting the child. The other congregant was questioned by the elders, and she relayed to them what the child told her, that Hernandez-Pedraza was sexually assaulting her.
No one called police.
Michael Penkava, 72, of Crystal Lake and Colin Scott, 88, of Cary, are each charged with the class A criminal misdemeanor of violating provisions of the state's mandatory reporter law.
Other discovery prosecutors want considered as evidence include statements Penkava and Scott made to Crystal Lake police in 2018 and statements made during Jehovah's Witnesses judicial committee meetings. A judicial committee is the process in which the Jehovah's Witnesses handle certain issues within the church, such as sexual abuse of children and adultery.
Outside his involvement with Jehovah's Witnesses, Penkava taught for 35 years at West Elementary School in Crystal Lake and previously wrote as a freelance columnist for the Northwest Herald.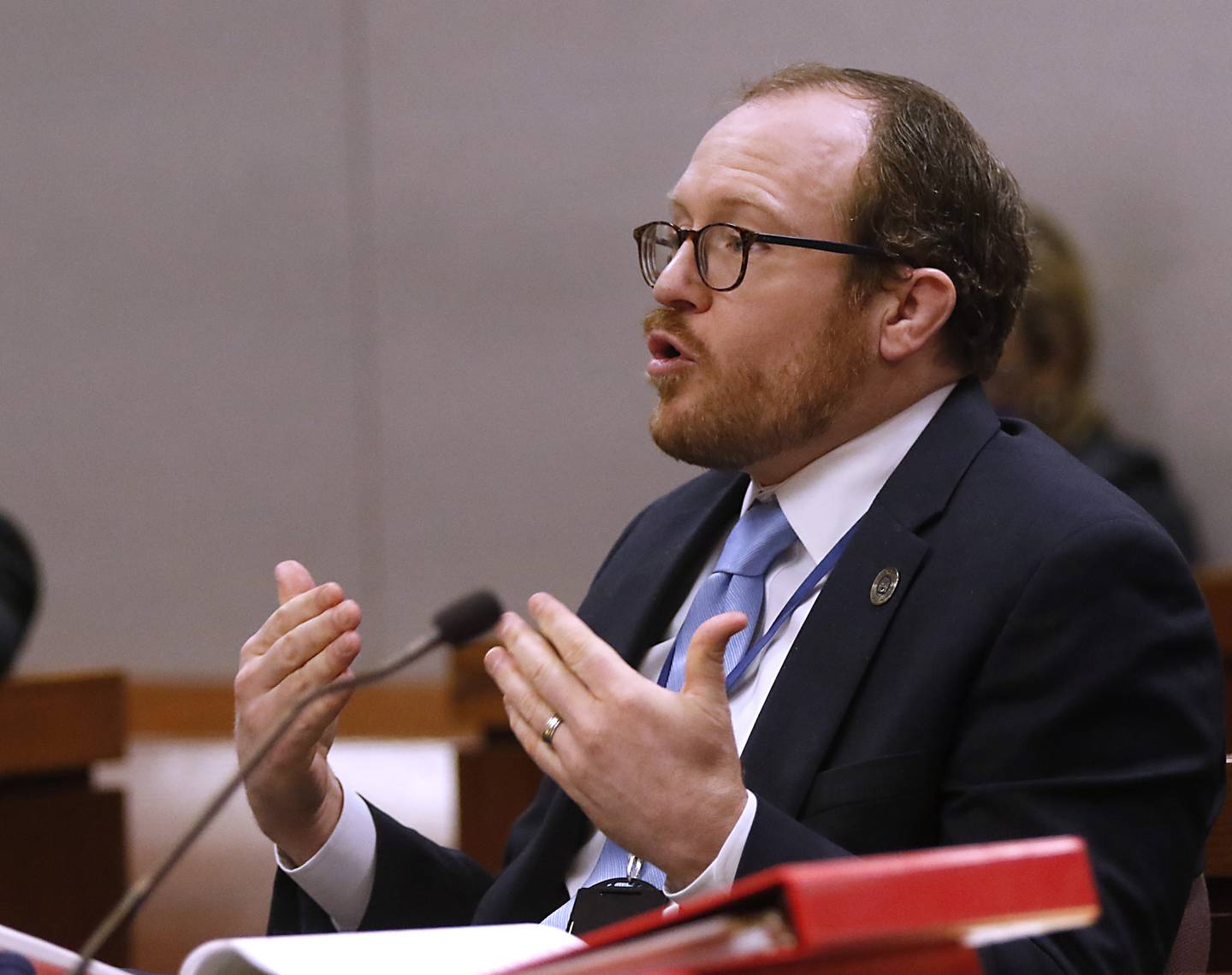 Their defense attorneys have argued that the statements made by the congregant fall under the clergy-penitent privilege, the same privilege Hernandez-Pedraza's confession is protected by.
Kenneally said he needs to know what the judge will consider as evidence in order to present his case.
Gerhardt said he cannot rule on what will "happen in the future." He doesn't have a "crystal ball" to tell him what the statements will be that he will consider.
"You are asking me to rule on evidence that may or may not be at trial," Gerhardt said.
Kenneally told Gerhardt they are the same statements the judge already heard in pre-trial hearings.
"You are asking me to rule on statements that I don't even know will be the same at trial," Gerhardt said.
Kenneally asked that should the judge not allow the statements in as evidence when considering his ruling, that the state not be barred from filing charges again due to the double jeopardy clause.
Gerhardt asked defense attorneys, Philip Prossnitz and Terry Ekl, if they would waive their clients' double jeopardy protections, to which the attorneys said no.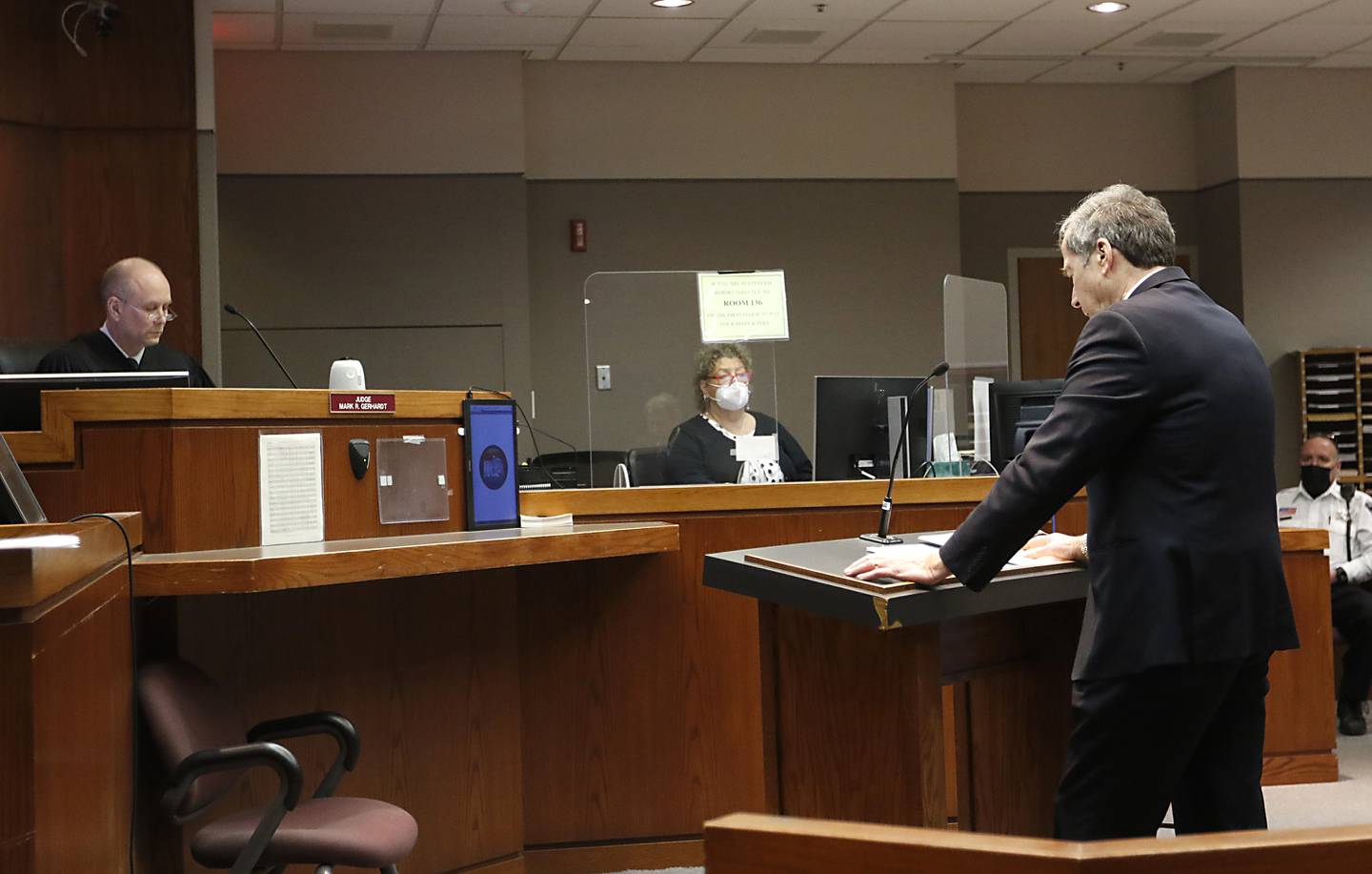 After at least four breaks for attorneys to meet privately, discuss next steps and make clerical changes to wording in documents provided to the judge, the bench trial began.
No witnesses were called. Only stipulations, including statements made at pre-trial hearings in recent months, were handed to the judge, which he will read before ultimately making his ruling.
The bench trial will reconvene March 11.
Before wrapping up the afternoon, Kenneally asked again that the judge rule on whether to consider the congregant's statements and other discovery as evidence.
Kenneally could ask this again because now the trial had officially begun, and when Gerhardt said he would not rule before trial, he said he would make his rulings as he was presented with statements during trial.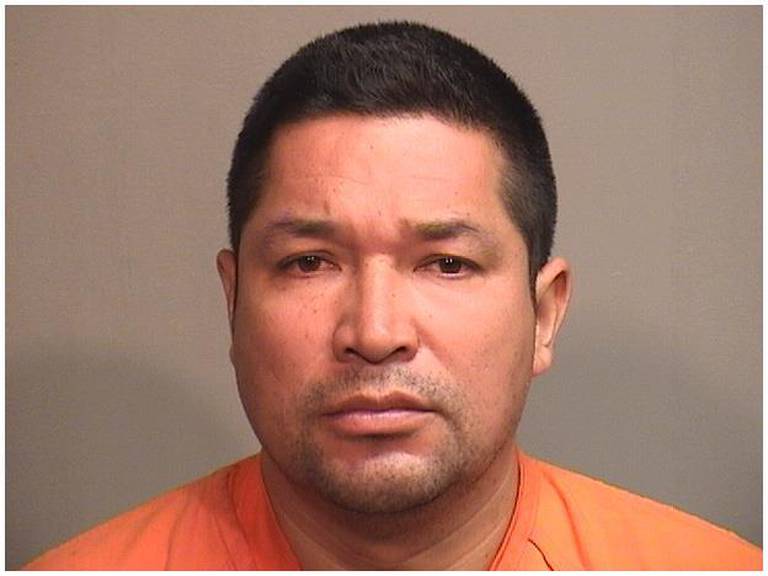 About 13 years after the statements were allegedly made to the elders, the girl again reported she was still being sexually assaulted by Hernandez-Pedraza, now 44.
She said that the sexual molestation continued throughout her childhood and that he often threatened her that if she told he would kill her, her mother and her brother.
In 2019, Hernandez-Pedraza was convicted of aggravated criminal sexual abuse, predatory criminal sexual assault of a child, criminal sexual assault, sexual relations within families and domestic battery. He is serving a 45-year prison term.