The U.S. Marshals Service extended the negotiation period for a Canadian data company attempting to buy Harvard's former Motorola campus, but city and county officials are doubtful the company can afford to buy and rehabilitate the space.
The original deadline for Green Data Center Real Estate Inc. expired last week, further clouding the future of a potential sale. In the meantime, an unknown amount of earnest money that the company paid to confirm their contract with the U.S. Marshal's Service, which is in charge of the sale, has been forfeited.
The Marshals Service plans to make a "substantial payment" within the next two weeks toward the campus's more than $1 million in outstanding property taxes, U.S. Justice Department representative Mary Butler said Tuesday at a McHenry County court hearing.
Reached by email, Green Data CEO Jason Bak called the Harvard property "complex and challenging."
"We have the capital to close and have provided evidence of this to the [U.S. Marshals Service]," Bak said. "We have been working with a few sets of lawyers as it's a complex transaction on a complex and challenging property – definitely out of the box thinking required."
It was not immediately clear how long Green Data's negotiation period was extended. Butler also did not say how much earnest money Green Data had provided but noted it was "a couple hundred thousand."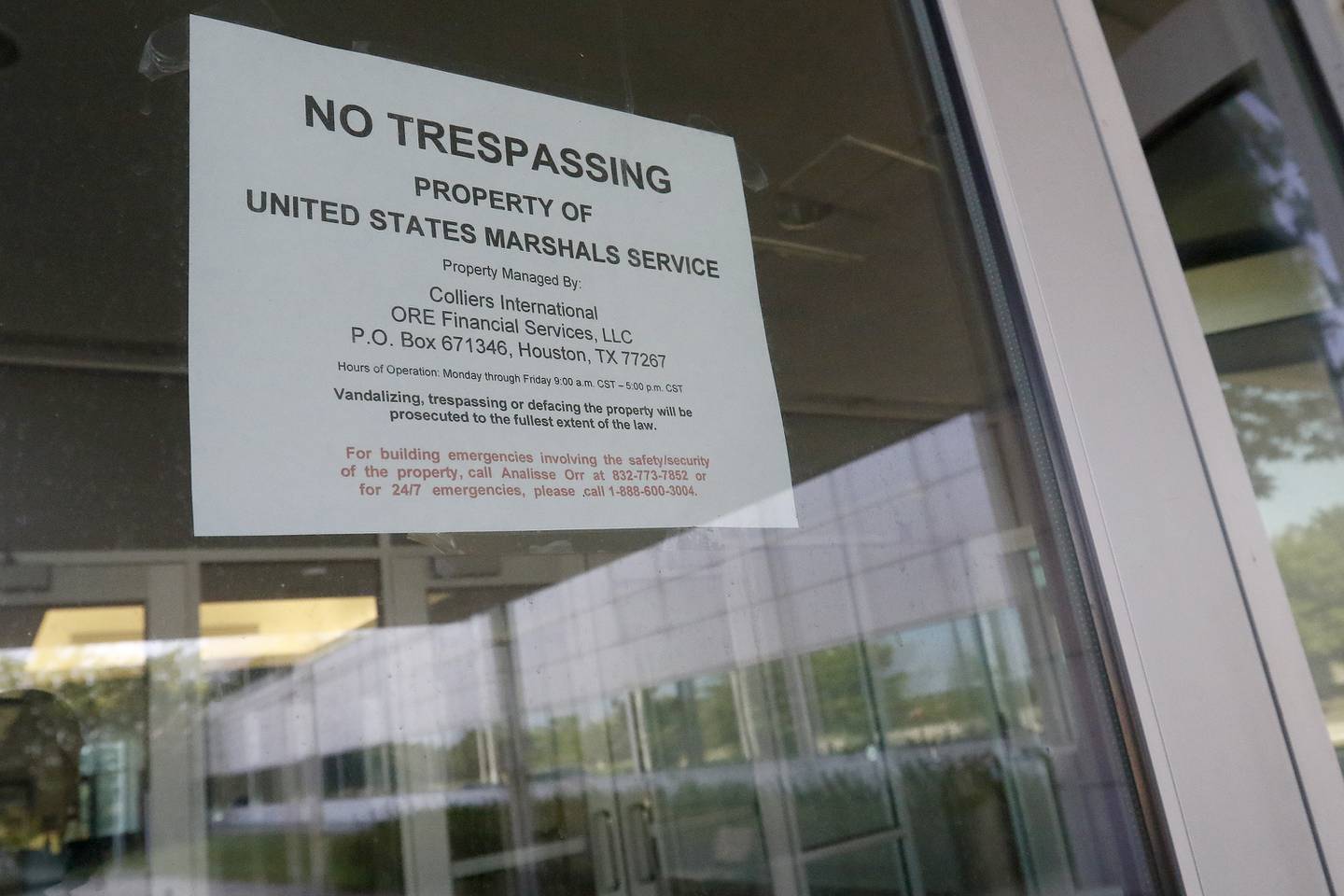 Although city and county officials were relieved that some of the property's taxes would be paid, concerns linger about the building's future viability.
"Each year there are more significant issues to the building," McHenry County Economic Development Corporation President Jim McConoughey said.
Harvard officials have been eager to sell the former Motorola campus for years.
Until recently, court orders tied to a criminal case against the most recent owner, Xiao Hua "Edward" Gong, have prevented new businesses from moving into the space at 2001 N. Division St. A Sept. 25 order from the Ontario Superior Court in Canada, however, allowed for the interim sale of the property.
Gong bought the property, which has been vacant since 2003, for $9.3 million through an online auction in April 2016. His proposed $32 million smartphone manufacturing project was never realized, however, and property taxes fell delinquent for three consecutive years.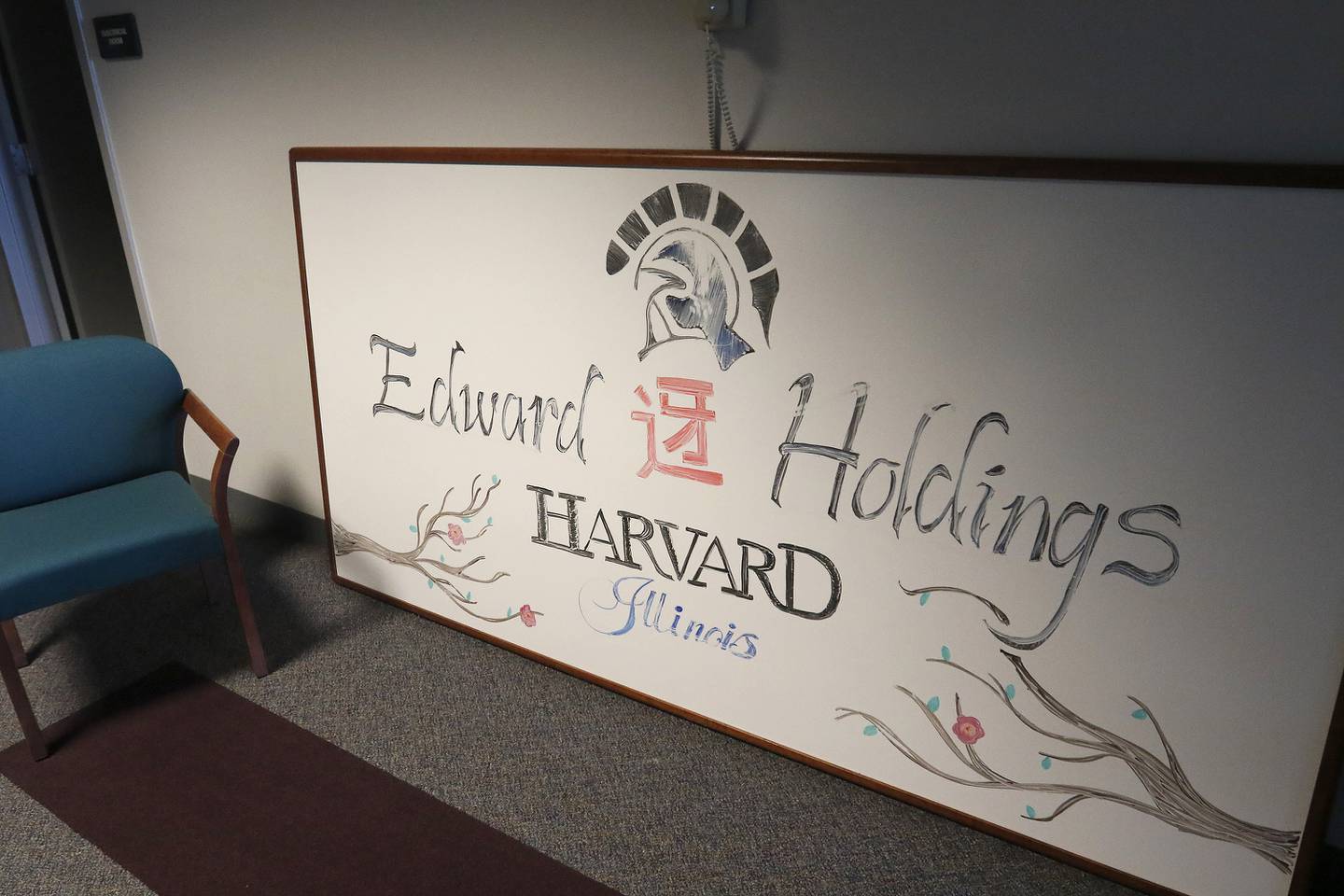 [ To see more photos of the former Motorola headquarters in Harvard, click here. ]
Despite the necessary and potentially costly repairs it would take to bring the property within health and safety guidelines, an Ohio-based digital signage company tried for years to get its hands on the space.
The company, Stratacache, first inquired about buying the Harvard property after Gong's indictment, the company's CEO, Chris Riegel, has said. After years of unsuccessful attempts to buy the space, however, Stratacache backed out in July 2020 and instead bought a former computer chip factory in Oregon.
Harvard officials remained "optimistic but cautious," when Green Data began pursuing the 1.5 million-square-foot property. But when the closing deadline passed with no official sale last week, city and county officials were left with more questions about the property's future.
"There's absolutely no reason to believe Green Data is going to come up with the money at this point," McHenry County Administrator Peter Austin said after court Tuesday.
For now, the city will continue "patiently waiting," Harvard City Mayor Michael Kelly said.
"The buyer tells us they've shown the U.S. Marshals Service adequate funding to pay for it, so the proof's in the pudding," Kelly said.
McHenry County Judge Thomas Meyer scheduled an Aug. 18 court date for an update on the property sale. At that time, the Marshals Service is expected to provide more information regarding what the sale process might look like moving forward.
As of Tuesday, possible outcomes included the Marshals Service reaching a successful negotiation with Green Data, it re-starting the bidding process, or it accepting a "better" offer from one of several bidders who has inquired about the property since last week, Butler said.
Selecting another bidder might further delay a sale, Harvard Economic Development Corp. Executive Director Charlie Eldredge said. A new buyer generally would be allowed time to inspect the property before officially deciding to move forward with the transaction.
Basic rehabilitative tasks to bring the property within health and safety guidelines could cost an estimated $12 million, Bak has said.
Those repairs include extensive mold remediation and the installation of a new sprinkler system.
As of Tuesday, the property remained uninsured, Eldredge said.