NAPERVILLE – Sore and spent.
That's how Fenwick seniors Emily Ortiz and Audrey Hinrichs felt after the conclusion of the Class 2A third-place game June 4 at North Central College.
It was not surprising considering the tireless effort they gave during a 3-0 loss to Deerfield. Ortiz anchored a defense that was constantly under siege both against Deerfield and in a 3-1 overtime loss to eventual state champion TroyTriad in the June 3 semifinals.
[ Photos: Fenwick vs. Deerfield, Class 2A third-place game ]
"After the last game, I'm not going to lie, my hips were hurting, my calves were giving out," Ortiz said. "When I got out, I was like, 'I need to see the trainer.' I got worked on a lot."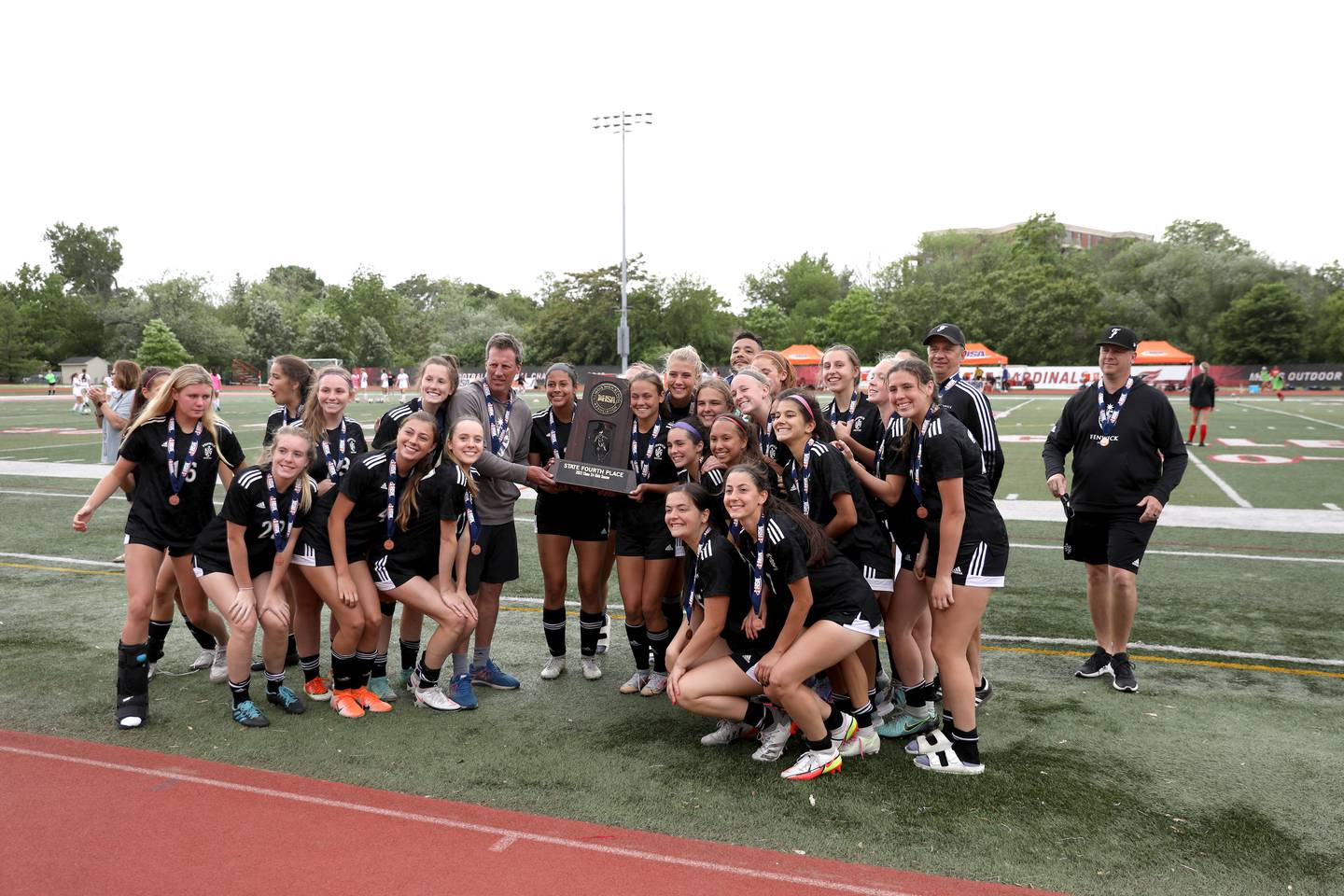 Many players find it hard to get motivated to play a consolation game, but that wasn't the case for Ortiz.
"I was a bit worried about how I was going to feel in this game," Ortiz said. "My hip was hurting. I think I just overworked it, but even with all the pain, we pushed through."
The Friars (13-8-2) exceeded expectations in reaching the state semifinals for the first time since 2013, but were clearly overmatched in both games.
That didn't prevent them from making a valiant effort.
In the state semifinals, Triad (25-1) outshot Fenwick 33-4 but needed to rally after conceding just their sixth goal of the season. Ortiz got the assist when her corner kick was headed in by Grace Kapsch with 8:48 left in the first half.
The sensational performance of Hinrichs, who made 11 saves, made that lead stand up until Maryville-bound star Gina Catanzaro scored on a brilliant shot from the right wing at the 29:51 mark of the second half to pull the Knights even.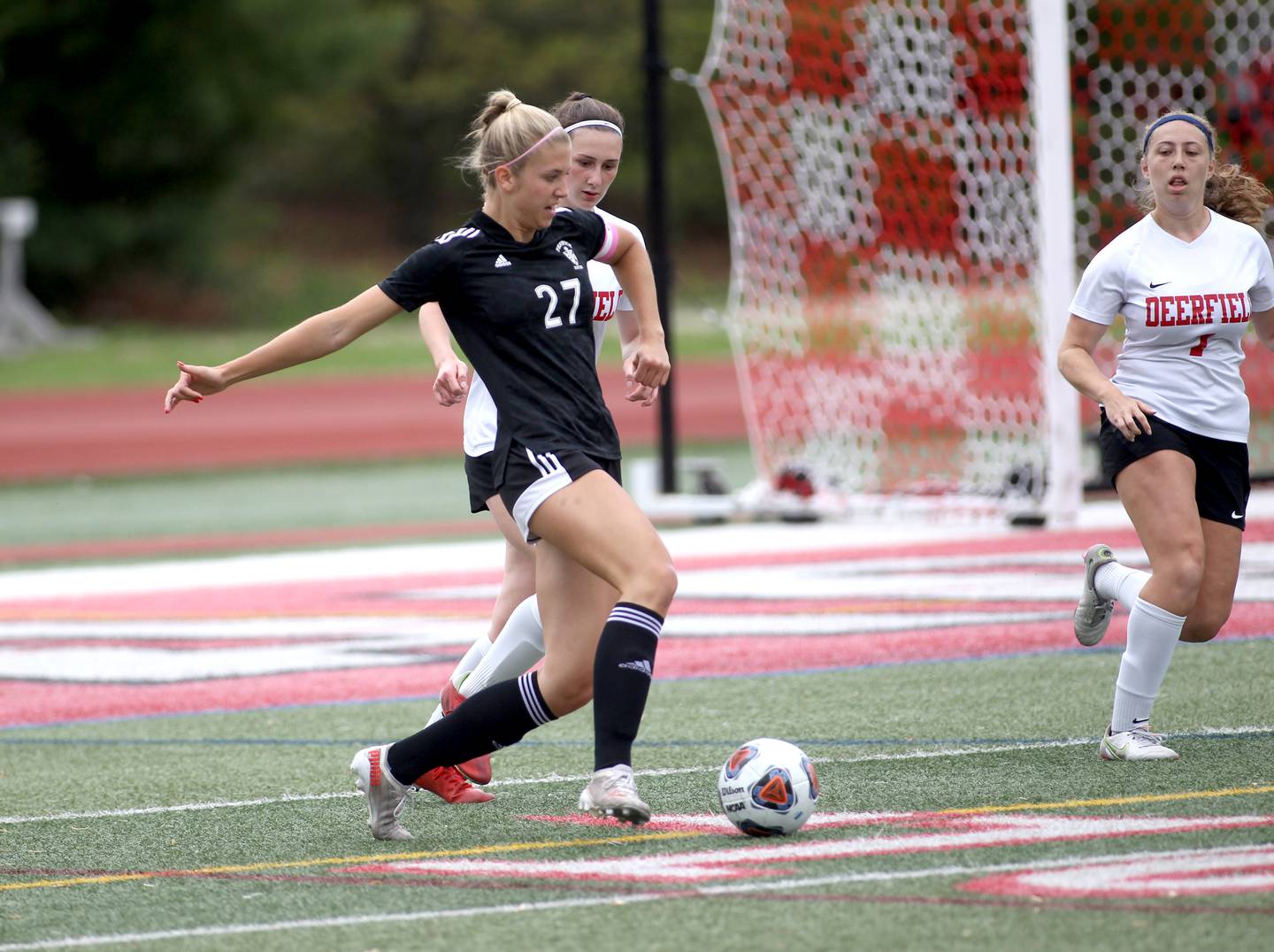 Triad scored twice in the second overtime to avoid the upset.
"I knew we had to bring it and I really think we did," Hinrichs said June 3. "Triad is a great team and I think we tried our best.
"Even though we lost, it was still fun. Close games are so fun to play in. It's so intense and I love it."
The third-place match was close, too, at least for the first half. The 6-foot-1 Hinrichs was a big reason why as she was even better than the previous game, making seven of her 12 saves in the scoreless first half.
Deerfield (23-4-2), which tied Fenwick 2-2 early in the regular season, finally broke through when Jessie Fisher scored on a volley with 36:20 remaining in the second half.
Freshman Ryane Emory added two more goals in the next 10 minutes against the Friars' overwhelmed defense. Fenwick was outshot 18-1.
Hinrichs was brilliant despite being as nicked up as Ortiz.
Hinrichs never thought of not playing.
"I pulled both hamstrings," Hinrichs said. "It's a long season. It really took a toll on me, but I've just got to push through."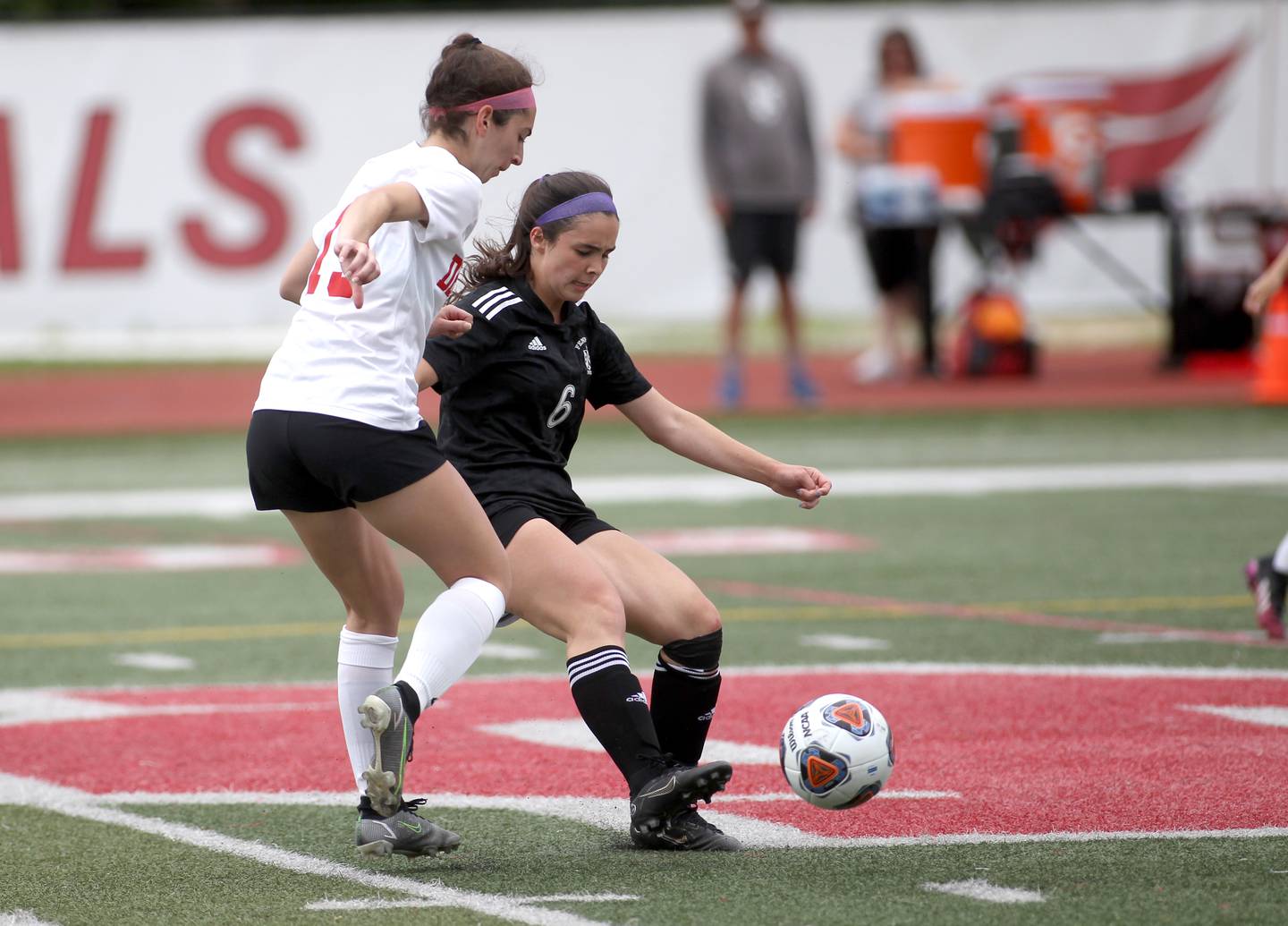 Hinrichs didn't mind all the action even though it meant the Friars didn't have any opportunities to score.
"I love being busy," Hinrich said. "My least favorite games are when I'm doing nothing.
"Put me to work and I'll do what needs to be done."
Hinrichs, who was a four-year varsity starter in volleyball, basketball and soccer, is done with competitive sports. She plans to major in psychology at Gonzaga.
Ortiz hopes to walk on the soccer team at Eastern Michigan, where she will study nursing. They are among the group of 10 seniors who won five straight playoff games before running out of gas against more talented opponents.
"It's a little disappointing that we didn't make it as far as we wanted to, but it was still a great accomplishment for us to make it downstate," Hinrichs said. "I couldn't have asked for a better season even though it didn't play out exactly as we wanted it to."