NAPERVILLE – Chris Catanzaro broke the hearts of the Benet faithful when the Troy-Triad senior fired a goal in the 58th minute to help the Knights capture their second consecutive Class 2A state soccer title June 4 with a 1-0 victory over the Redwings.
"We obviously all would have liked to win this game today, but this team has come such a long way and has accomplished so much," Benet tri-captain Annastacia Thiel said. "So today we lost to a fantastic opponent and that's the way the sport of soccer goes."
[ Photos: Benet vs. Triad, Class 2A state soccer final ]
"We played hard and gave it all that we could. Came up a little short, but we have nothing to be ashamed of at all," said Benet senior Katie Lewellyan, who recently was named East Suburban Catholic Conference Player of the Year.
Lewellyan proved to be a key figure in the Redwings' 10th league title and second-place state finish.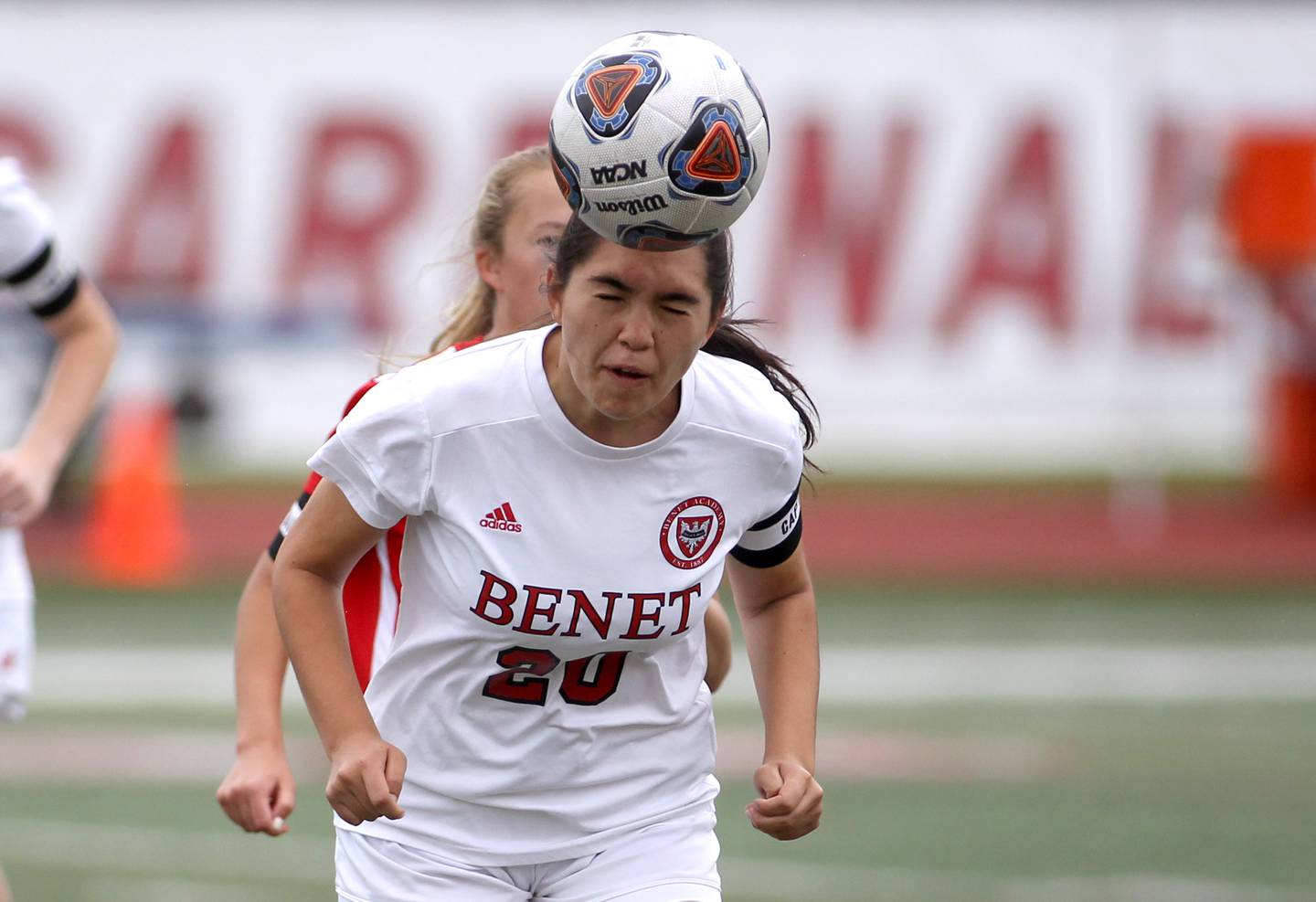 Lewellyan, the lone holdover from the 2019 Benet state championship team, watched as Triad (25-1) came out and dominated possession with a high pass completion rate. Most of the play went through Catanzaro and Ezra Wilder, her teammate alongside her in the middle.
"[They] moved the ball around really well on us today," Thiel said. "[We] played a little too direct, which we normally do not do. I was still very proud of our effort against a very good opponent."
The Redwings (22-5), who came into the June 4 state championship game on a 13-game unbeaten streak with eight shutouts, created just a handful of chances over the 80 minutes at North Central College. Benet's best chance came in the first half when Eleanor Mahan was allowed to tee up her effort from 18 yards. The shot was saved by Triad's all-state keeper Reagan Chigas.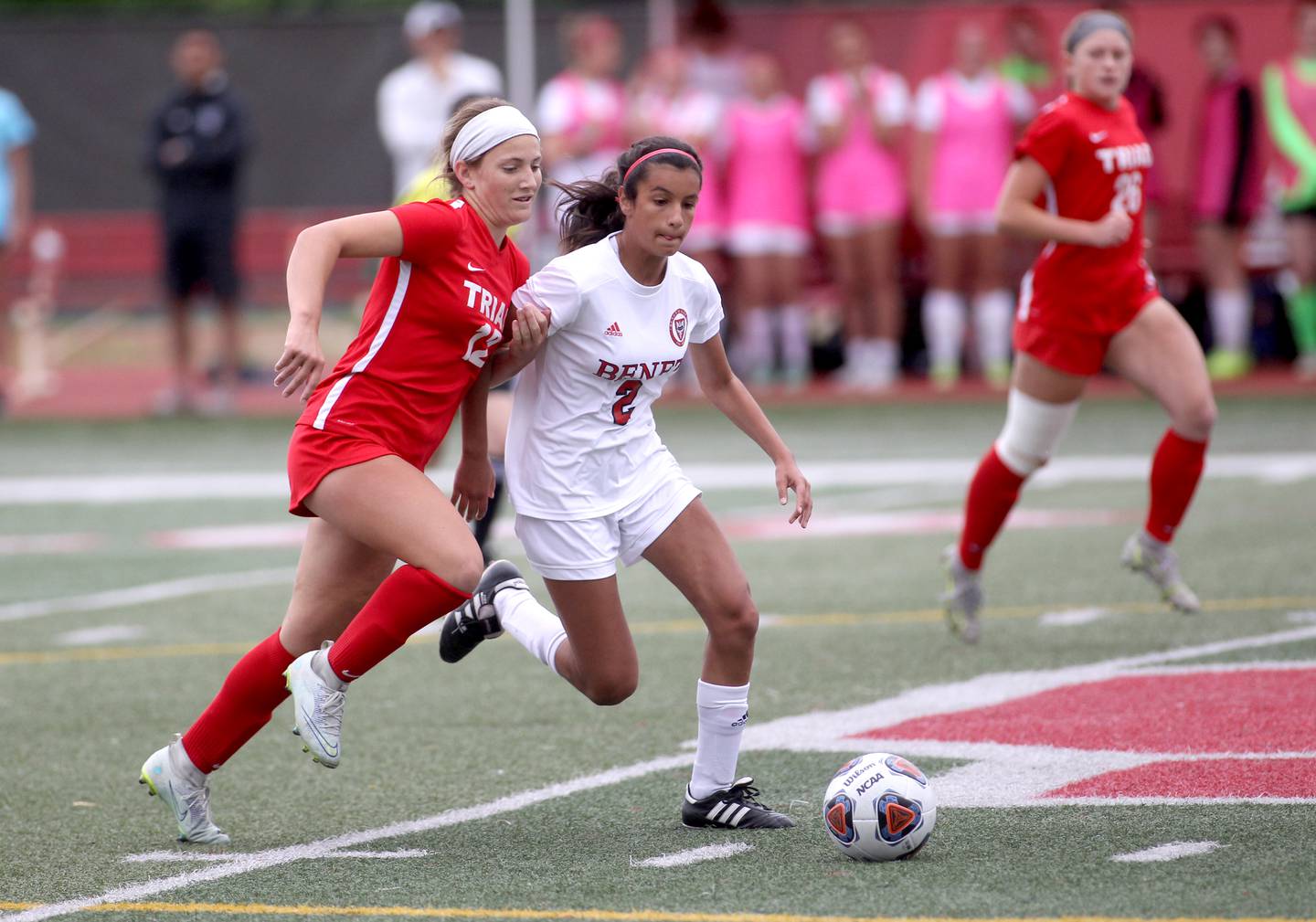 Catanzaro's brilliant angled strike in the 58th minute was clinically perfect.
The Redwings responded. Anna Casmere, the hero of the 3-2 state semifinal victory over Deerfield on June 3, was at the heart of that response.
On three occasions, Casmere roared up the left side, drawing two challengers before playing wonderful balls across and into the box – forcing the Triad defense to parry those troublesome efforts out of the area.
The Redwings had a chance to equalize with four minutes left when a penalty kick was called, giving Mariana Pinto an opportunity to put the ball into the net. The senior rattled her attempt off the bar.
The ball spilled free and Casmere's rebound attempt went just wide.
"We were in this game right until the end and had a chance to send it into overtime, but it wasn't to be," Benet coach Gerard Oconer said. "What a great effort from a great group of girls who nearly won a state title. I am very proud of each and everyone of them."