ADDISON – As Lyons Township battled foul trouble, Elin O'Brien's three-pointers could not have come at a more opportune time.
Ally Cesarini exited with her fourth foul with 3:54 remaining on a genuine steal attempt, and Willowbrook answered with a layup by Elle Bruschuk to close the Lyons lead to one.
O'Brien followed up by swishing a pair of threes. The Lions finished the job defensively, scoring the game's last 12 points to win the West Suburban Conference crossover championship game 61-48 on Wednesday at Addison Trail.
Lyons (25-3), which went undefeated in the Silver division and avenged a loss to Willowbrook in last year's crossover championship, now turns its attention to the postseason where the Lions are a No. 1 seed in their own sectional.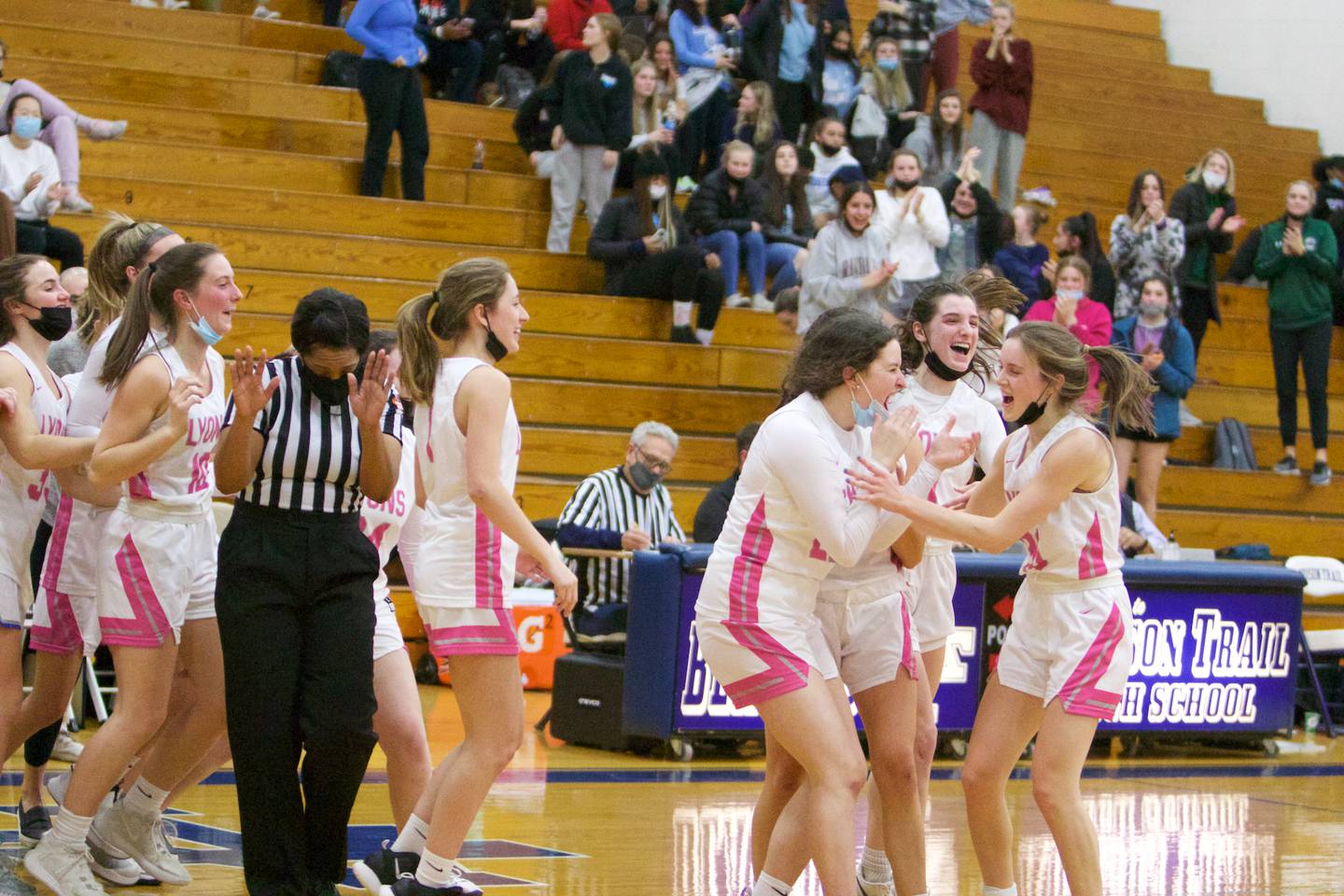 That poise, perhaps, could be partly traced back to understanding their previous foul trouble entering the half as Lyons had a 10-4 disparity against them.
"I think that with all the fouls and the foul count was 10-4, it really motivated us to want to bounce back in the second half after our halftime talk," O'Brien said. "When we push through adversity, I think we can pretty much do anything. When they foul us, we have really good free throw shooters and keep our poise and overall play smart."
Ella Ormsby and Hailey Markworth combined to go 6-for-6 at the free throw line for LT, while Willowbrook (21-5) missed a series a shots over the final 2:40 of the contest.
"We're really accomplished. We went 13-0 overall in the conference," said O'Brien, who had nine points. "Especially after last year, I understand it was a [rough] foul game, like how it was in the first half…That was one of our biggest [motivators] to want to play even better tonight. It meant that much more to be able to win against them."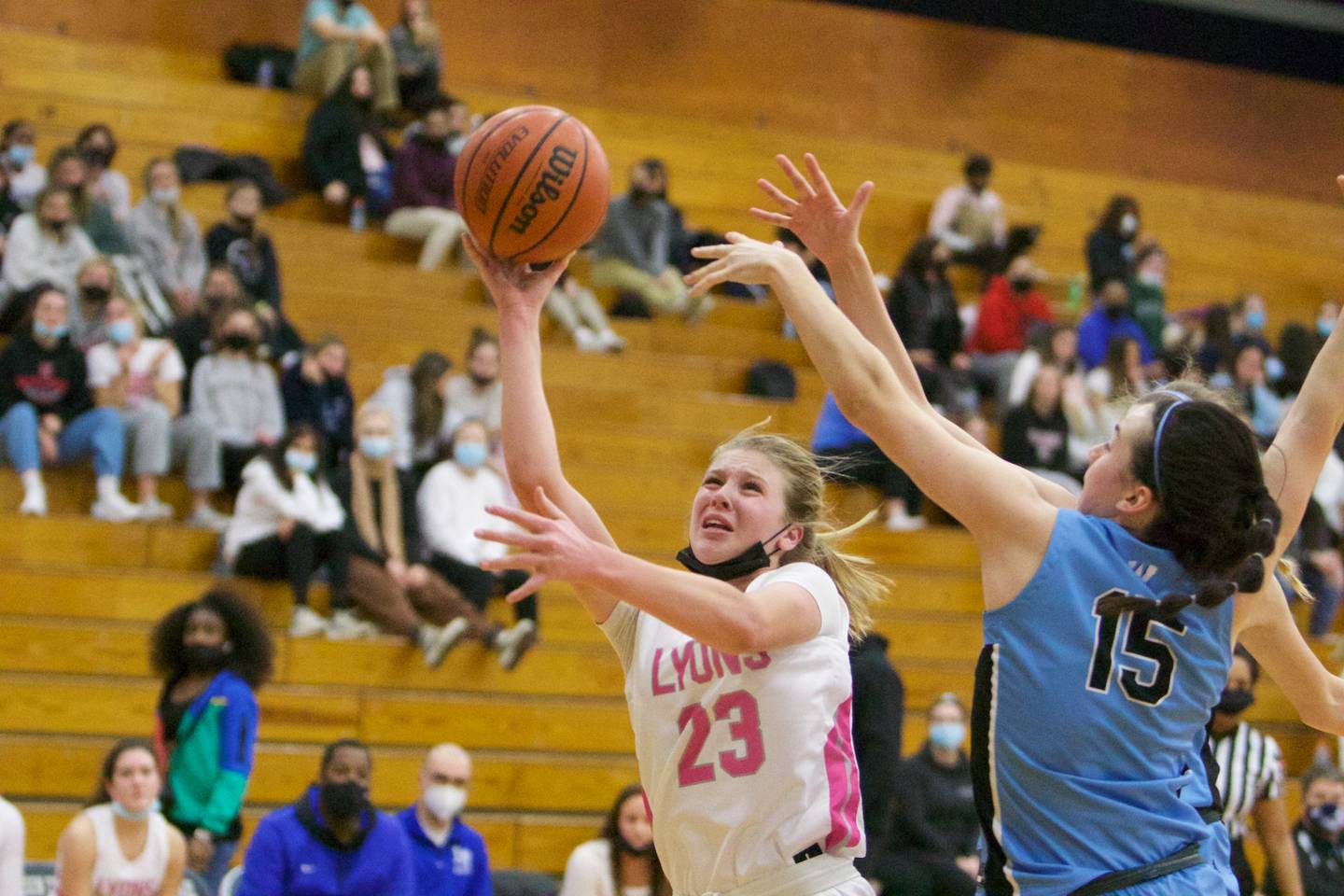 The Lions' win was their 13th in a row dating back to Dec. 30.
"I think we needed this game," LT coach Meghan Hutchens said. "We've been on a roll here for a while, and we haven't faced adversity like that in a while. I think that this is only going to help us prepare for playoffs. It was tough. In the first half, there were nine possessions we had that were nine straight fouls. I told them, eventually, I don't know what else to say to them to play defense because they're playing great defense."
The overall team poise shined through at the right times. After trailing 36-29 at the half, Markworth ripped off a 6-0 run by herself to get Lyons back on track. O'Brien's threes in the fourth clinched things.
"What I applaud with this group is they battle through everything," Hutchens said "They have each other's support and back. They have the confidence to come off the bench and make big-time points. In the first half, KJ [Wanless] stepped up for us when Izzy [Lee] was in foul trouble. This group is very balanced. They'll run through the wall for us."
Lee scored 14 points and grabbed seven rebounds and Cesarini added nine points and five rebounds. Wanless had six points and three rebounds.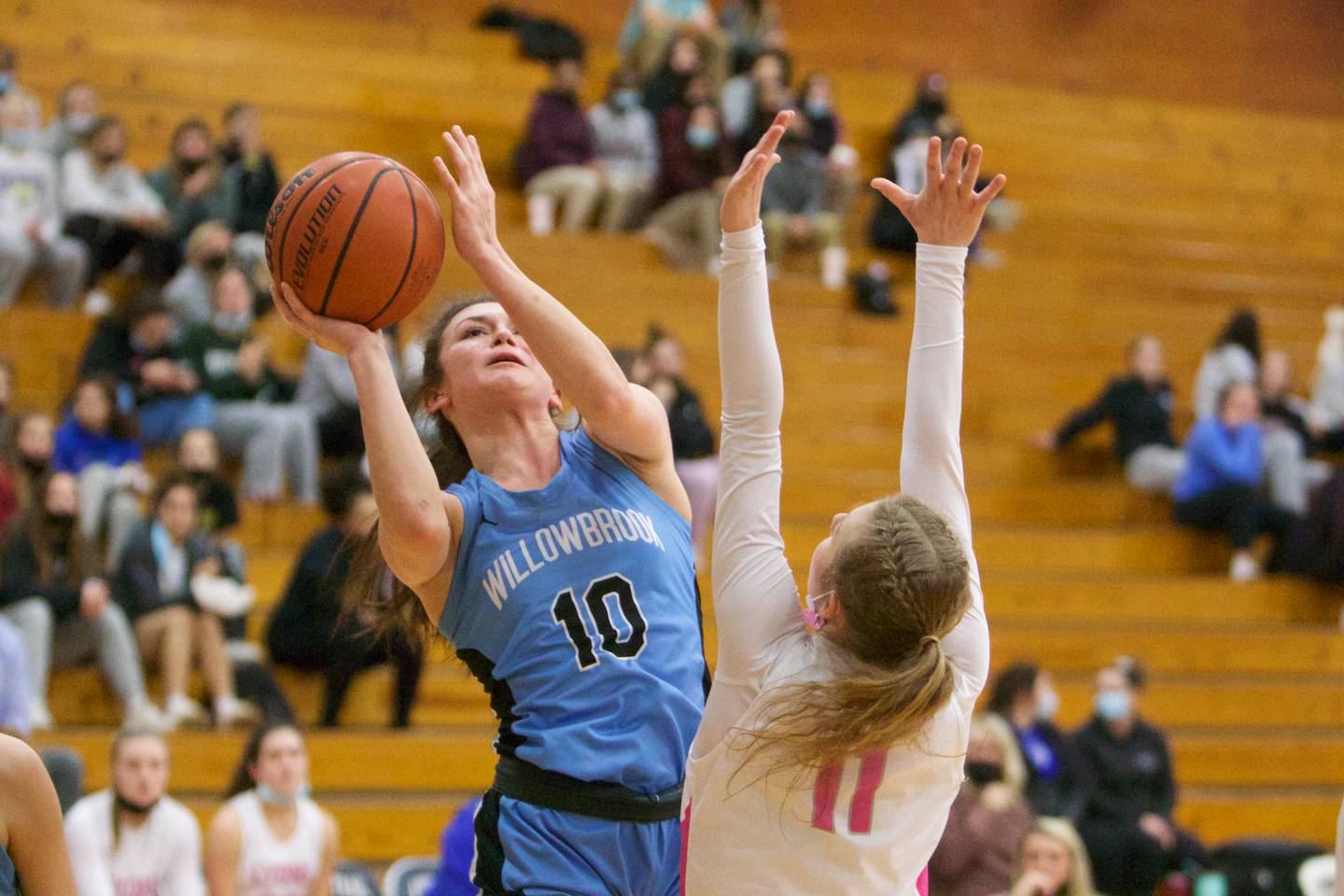 Willowbrook duo Calli and Hannah Kenny combined for 19 points and eight rebounds. Sophie Sullivan had 14 points and four rebounds and Elle Bruschuck had 11 points and eight rebounds.
"I told the girls at the [fourth quarter] mask timeout: It's a minute and a half game. Whoever wins the next minute and a half is going to win the game. [Lyons did that]," Willowbrook coach Terry Harrell said. "We kind of lost [O'Brien], although we told people she can shoot. So, we lost [O'Brien] and she hit two threes. That was literally the game. After that, it was us running around trying to foul."