Every time he stepped on a soccer field, Morton's Giovanni Alvarez always wanted to do his best for his teammates.
After leading the Mustangs to their second consecutive appearance in the Class 3A state finals, the senior forward is ready for new challenges, both in college soccer and life.
Just as he did at Morton, Alvarez wants to help others. That's why he's looking to go into the medical field.
"I want to be a nurse," Alvarez said. "A lot of people are surprised by that.
"I wanted to be a cardiologist because my grandma has a heart problem, so I was looking into it and I kind of got interested. I watch TV shows about surgeons and cardiologists."
Alvarez opted to pursue nursing to follow in the footsteps of his mother, Danielle, who is a nurse at Loyola. It is a challenging, often tiring profession, but a rewarding one that helps others every day.
Every game, Alvarez helped the Mustangs (21-3-3), who did not lose to an Illinois opponent until falling 1-0 to Fremd in the state semifinals. Morton finished fourth, earning the sixth state trophy in program history.
For his accomplishments, Alvarez is the Suburban Life Boys Soccer Player of the Year.
"Gio is like the heart of our team," said senior defender Luis Gonzalez, who has played with Alvarez since they were in middle school. "He always has us going. He gave us everything."
Alvarez was one of six players remaining from the 2019 team that lost to West Chicago in the state championship game. Alvarez had eight goals and eight assists that season, playing a supporting role behind 2019 Suburban Life Player of the Year Edwin Zizumbo, Cristian Perez and Jesus Perez.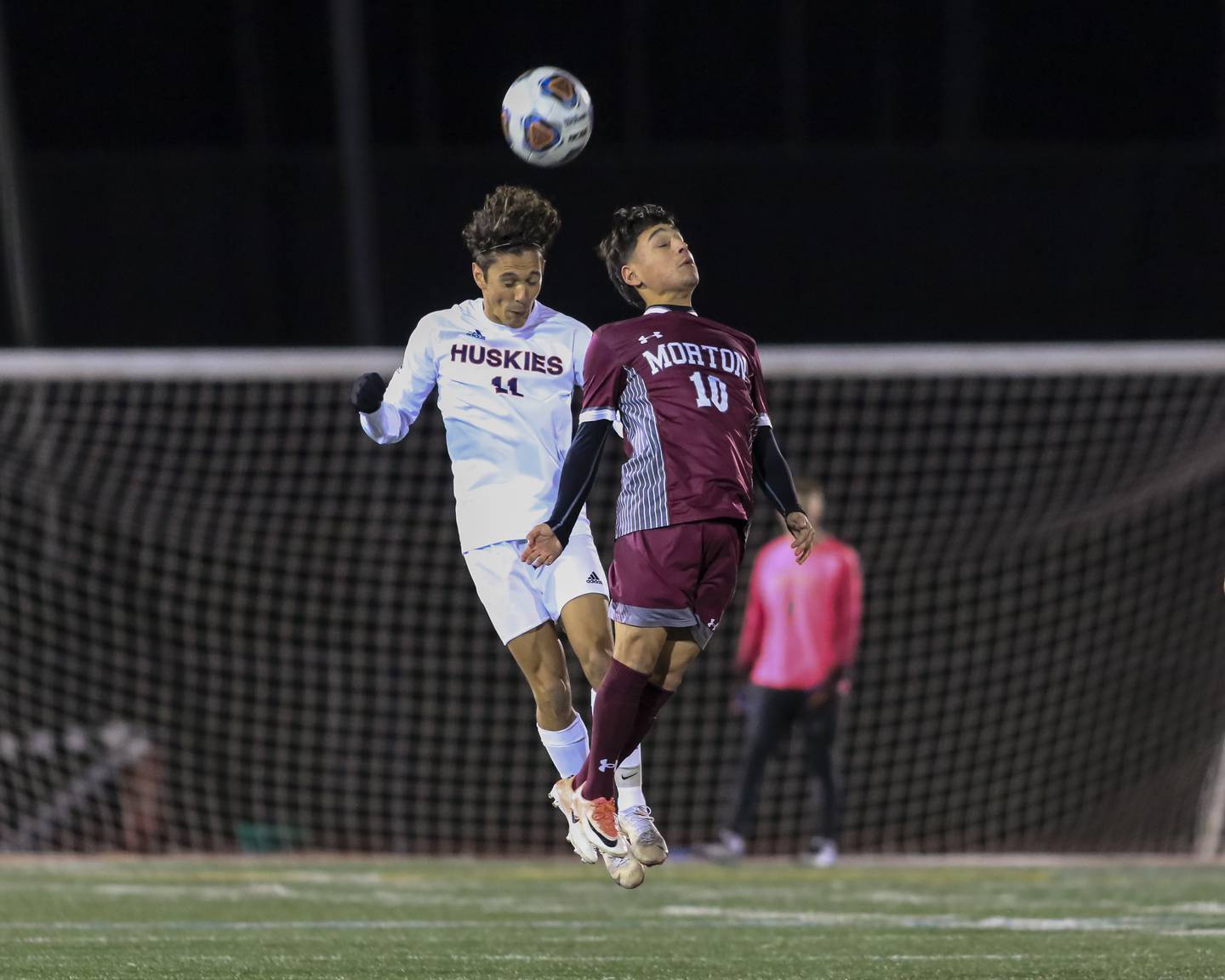 With that trio graduated, Alvarez played a leading role this fall.
"He's extremely important," Morton coach Jim Bageanis said. "Obviously, his individual and technical skills are off the charts.
"He can take people 1-on-1, and with his accuracy with his passes, he had the ability to take control of the game in the center. He's going to be sorely missed and we're hoping someone will step in and fill that role next year."
Alvarez's role involved much more than dribbling and shooting. He embraced his team captaincy.
"I think a lot of players who are captains like me, they lead their team by yelling and letting them do the dirty work," Alvarez said. "I think I'm different.
"I'm a leader, but I do the dirty work with the team, so if we lose or win as a team, I'm there with them. Anything they go through, I'm going to go through with them."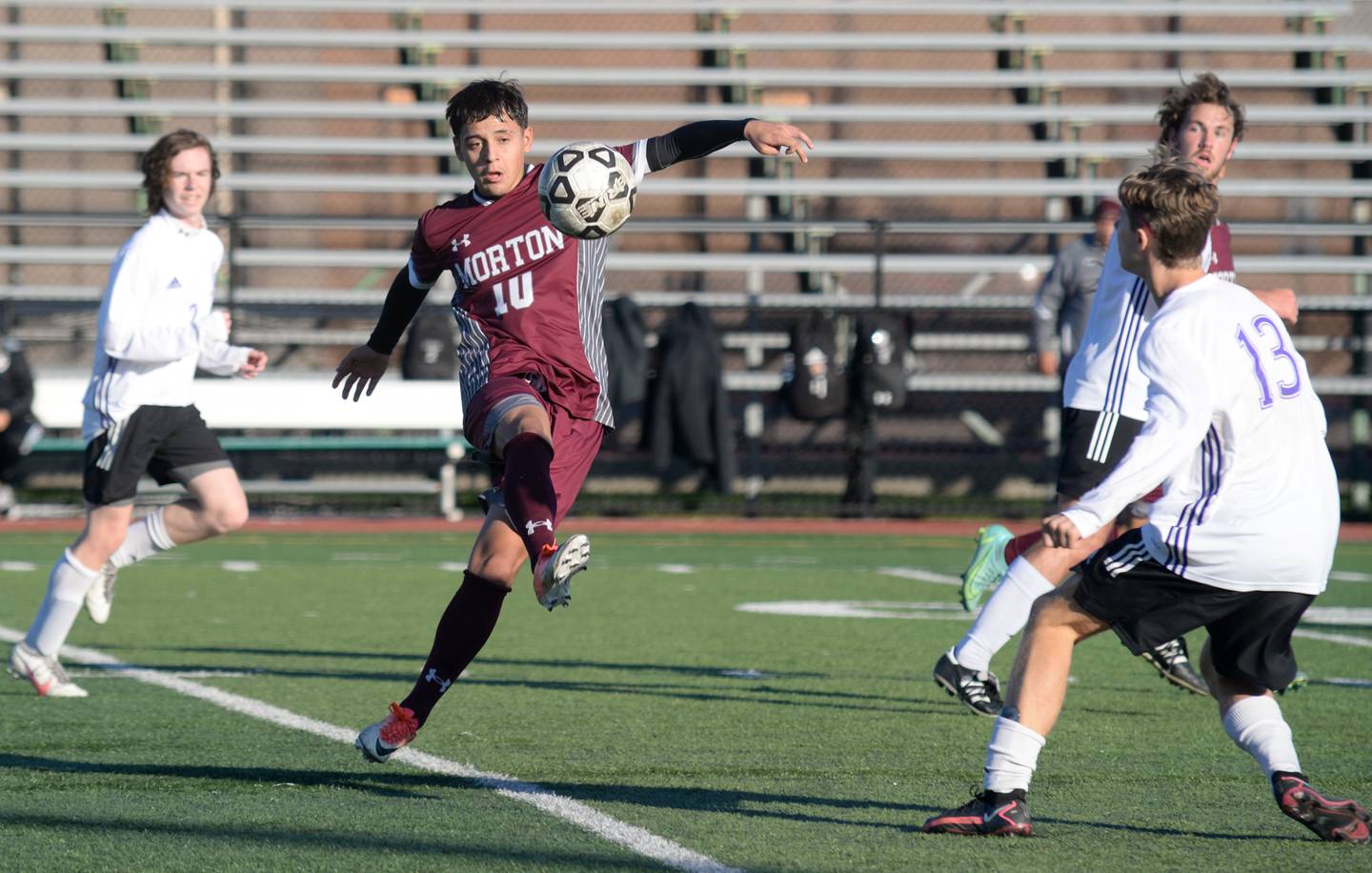 The Mustangs got through to the state finals for the 10th time in program history, a terrific feat that has become the norm at the school. How do they do it?
"It's hard work and dedication, not just from me, but from all of us," Alvarez said. "There would be people who would be slacking, so I would have to, as a leader and a captain, encourage them to keep going.
"Especially as a senior, I didn't want to fall short like this, but it's soccer. It is what it is."
Even though he fell a little short of his goal of leading Morton to a state title, Alvarez can stand tall with the knowledge that he is a difference-maker – in sports now and in the community in the years to come.
"The way some people look at me is from the perspective of soccer," Alvarez said. "Other people can look at me different in the future."