Glenbard West senior forward Braden Huff called it a dream situation.
Three years ago, it was simply a dream.
Little did the 6-foot-10, 225-pound Huff realize how much his life would change when he started his varsity journey coming off the bench in the season opener of his freshman year against Glenbard South.
Midway through his varsity career, Huff became a highly coveted national recruit because of his height, length, versatility, shooting touch and ability to put the ball on the floor.
After making an official visit to Gonzaga over the weekend, Huff announced his decision to play for coach Mark Few on Monday night. Huff is the first player from the Class of 2022 to commit to Few's program, although the Zags hauled in their best recruiting class in program history this year – which included consensus national player of the year and projected 2022 NBA No. 1 selection Chet Holmgren.
"When I was a freshman, it was honestly just a dream," Huff said. "If you would've told me in my freshman year, I would be committed to Gonzaga, I would be shocked and excited. I put in a lot of hard work, and I'm going to a good place."
A four-star recruit and one of the top five players in Illinois' Class of 2022, Huff's upside attracted the interest of the Zags' coaching staff. His multi-dimensional skill sets lines up perfectly with Gonzaga's system, which factored into Huff's commitment. Huff has 11 offers, but narrowed his decision down to Gonzaga and Virginia Tech. His first visit to the Pacific Northwest sold him on attending Gonzaga.
"Gonzaga was talking to me before they offered me," he said. "Before my visit, they made me feel wanted. What excited me is the room to develop and how they've done a good job developing big guys. They have the blueprint for me.
"I really liked my visit. I liked the school, enjoyed the players and the coaching staff. I think the fit is good. I think they value my skills. They've developed guys from all over the world. Everybody I met during my visit was really nice and welcoming. They have a good group of guys with similar values to me."
Huff, who averaged 17.5 points, 6.5 rebounds, 2.8 assists and 1.5 blocks and shot 46% on 3-pointers in just 22 minutes per game during his junior season, said his relationship with former Illinois star forward and current Gonzaga assistant coach Roger Powell Jr. was a key selling point.
"Coach Powell has played at the highest level and knows what it's like to be in that (situation)," Huff said. "He was very upfront with me and told me there would be hard days and it would be challenging. I just have to work hard and keep grinding."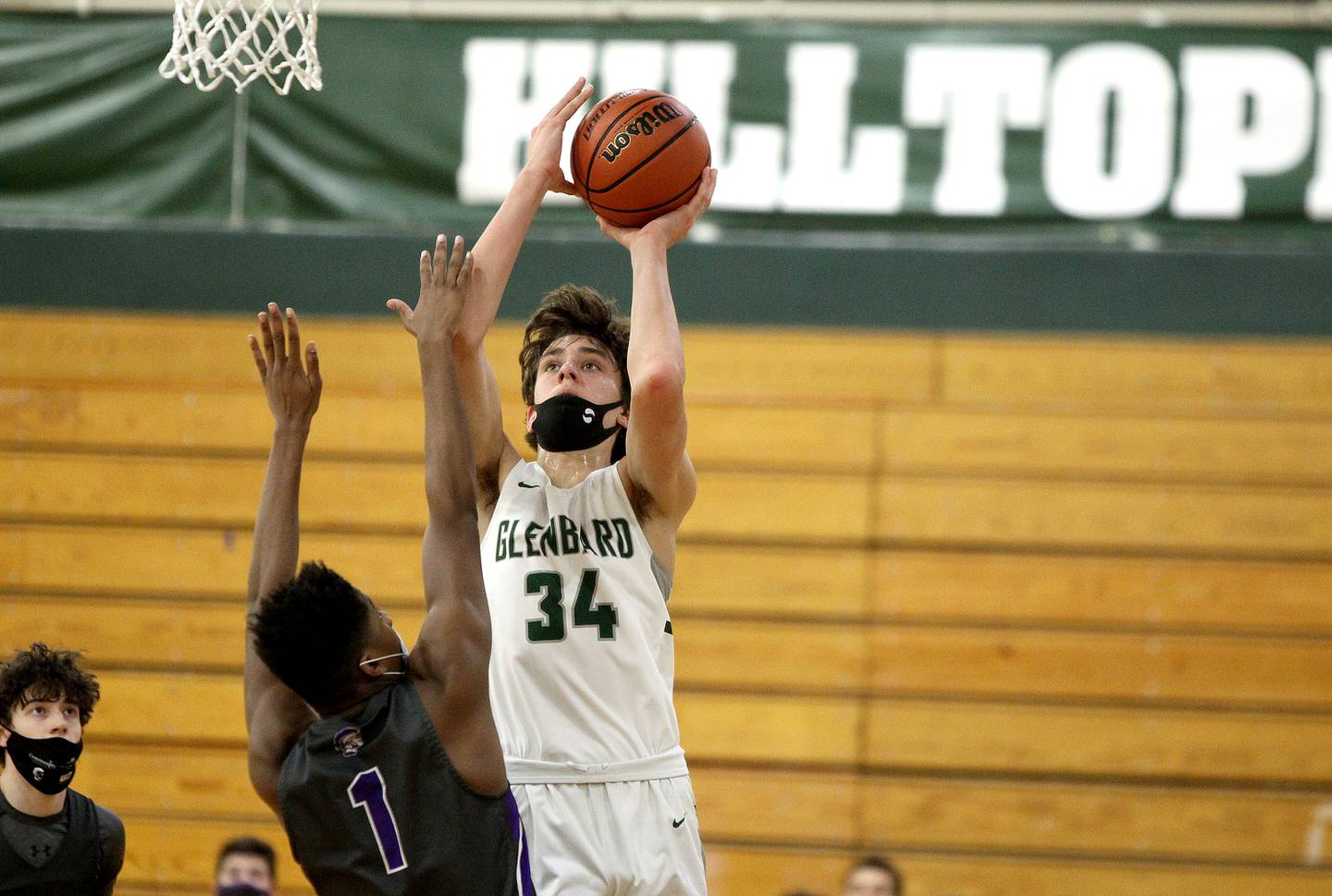 Scott Burgess, the senior scouting director for Prep Hoops Illinois, said Huff should fit right into Gonzaga's program.
"(Braden) has a very high ceiling and his best basketball is ahead of him," Burgess said. "At the college level, Braden has all the tools to be successful because he fits where the game is going. Gonzaga has had a ton of success with guys like that over the years, like Domantas Sabonis, Kyle Wiltjer, Killian Tillie, Zach Collins and Rui Hachimura…Braden has a similar game that has worked well in the Zags' system. He has impact multi-year starter at the high-major level written all over him and potential NBA upside."
Burgess said Huff's long-range potential lies in his diversified game that makes him an inside-outside threat in the current age of positionless basketball.
"Braden is a new age face for a four-man," Burgess said. 'He can take his man off the bounce if they play up close on him. If they give me space, he's outstanding as a pick and pop or spot-up shooter. His ability to see the floor as a distributor from the high-post hitting guys on the move or from the block to shooters is terrific. He has sound footwork on the low block with quick and assertive moves while finishing with touch."
Glenbard West coach Jason Opoka said Huff's upside and work ethic align perfectly with playing for the highly ranked Bulldogs. The Zags have won 30 or more games for five straight seasons, losing to Baylor in the 2021 national championship game.
"Braden Huff is a perfect fit for Gonzaga," Opoka said. "He's a prototypical Gonzaga big who acts as an inside-outside threat. He has a high basketball IQ and will thrive as a facilitator in their offense. With Gonzaga's structure and freedom, Braden will be able to maximize his potential.
"Glenbard West has had some really good basketball players throughout the years. The Glen Ellyn community has had the privilege of watching players like John Shurna, Justin Pierce and Evan Taylor. Local kids will add Braden Huff to the Mount Rushmore of players and dream about being the next."