Frank Reaber has seen some great softball in his dozen years as IC Catholic Prep coach, but he hasn't seen anything that compares with Analisa Raffaelli's base stealing.
Unless it's Riley Venn's power.
Venn, the Knights' junior third baseman, hit a home run this spring that might make IC Catholic fans reconsider where they park their cars at future games.
"She hit a home run at IC, it's the farthest I've ever seen hit," Reaber said. "Where you park your car, she put it six cars down on the fly. My AD [athletic director] looked at me and said, 'Holy crap.'"
Raffaelli, a sophomore shortstop and leadoff hitter, and Venn, who transferred from Chicago Hope this school year, have each provided plenty of eye-opening moments as the fuel that drives the Knights' bus.
Coming into this week, Raffaelli was hitting .537 with three doubles, three triples, seven homers, 17 RBIs and 17 stolen bases. Venn was at a .465 average with five doubles, two triples, six homers and 28 RBIs. The Knights (10-6) averaged nearly 15 runs a game during a recent six-game winning streak that was snapped with losses to Rosary and Aurora Central Catholic this week, games in which IC Catholic scored a total of 17 runs.
"Analisa and Riley, as they go, we go," Reaber said. "When that train is rolling, we are rolling baby."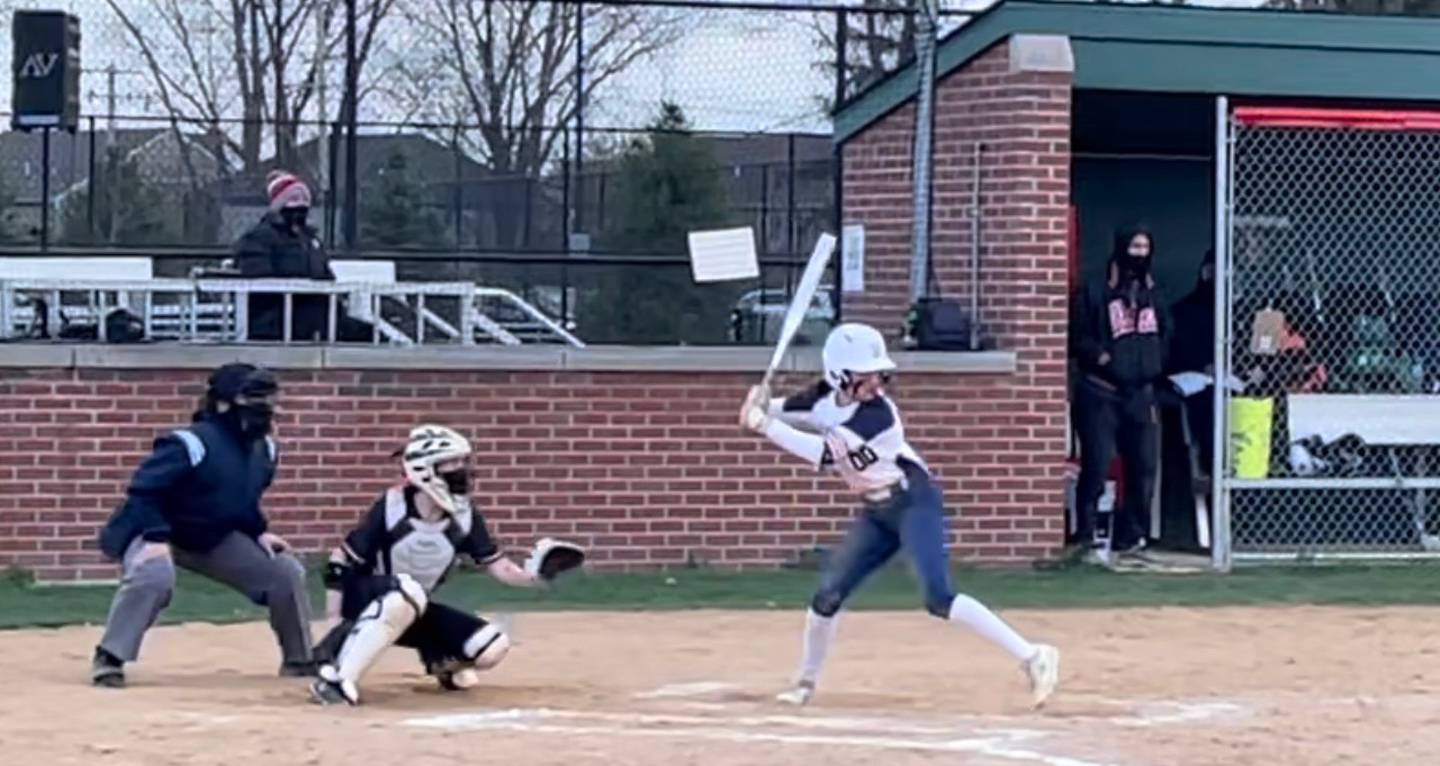 As a freshman, Raffaelli set an IC Catholic record with 37 stolen bases and was only caught once. Reaber and Raffaelli swear she was safe.
Halfway through this season, Raffaelli could surpass her record.
"Stolen bases are sometimes really overlooked. It's pretty cool to have that record," said Raffaelli, who is being recruited by Stetson and Michigan State. "It's a lot more than speed. It's all about technique. You could be the slowest player on the team, but knowing when to leave and the situation, it's important."
At Chicago Hope, Venn hit 22 homers last season, which was tops in Class 1A. When her family moved from Glenview to Oakbrook Terrace, she came to IC Catholic.
Venn, who is committed to Stetson, didn't take long to fit in at IC Catholic. She already was familiar with Raffaelli, travel teammates for two years with the Chicago Cheetahs.
"She's by far the most quick, one of the most athletic players I've ever been with," Venn said of Raffaelli. "I know if I miss something on the left, she has it on the right. It's a very good relationship that me and her have."
Venn, like her coach, remembers well the big blast from earlier this season.
"Versus St. Edward, second or third inning, bases loaded, hit a grand slam over the left side, hit the parking lot. It felt good coming off the bat," Venn said. "I almost hit one of my teammate's cars."
The Knights have a busy stretch coming up.
They play York on Saturday, the first time IC Catholic has played its fellow Elmhurst school since Reaber has been coach, and have Bishop McNamara and a rematch with Aurora Central Catholic next week and their home tournament next weekend.
"Offensively, we can compete with a lot of teams. We'll see," Reaber said. "When we're on, we're good."
No sophomore slump for R-B catcher
Zoe Levine had an all-conference season as a freshman for Riverside-Brookfield in 2021, posting the kind of numbers that could have set up a sophomore slump this spring.
Put to bed any worries about a slump. Levine has been simply sensational.
In 41 plate appearances and 36 at-bats, Levine is batting .611 with eight doubles, six homers and 27 RBIs, leading the Bulldogs in all of those statistical categories.
"She is an extremely focused player. She is all in, trying to get better all the time," R-B coach Doug Schultz said. "She has a unique ability to square up the bat to the ball that I haven't seen, and I've had some very good hitters."
Schultz said you would never know that Levine carries a loud bat. He talked to a fellow colleague, started bragging on her, and he said you'd never know she was on the team because she doesn't talk about it in class.
"She's very focused, very reserved," Schultz said. "Once she is on the field, she is our vocal leader. And we get her for two more years."
Levine is quick to deflect credit for her success.
"I have a really good team, a lot of support behind me. It takes a lot of the pressure off," Levine said. "You can go up and relax. If I don't get it done, somebody else will. I'm able to be myself, more of a quiet leader. Hannah Organ at shortstop, she's a great leader. I feed off of her energy. We all just kind of work together. It's not just me."
Schultz is surprised that teams are still pitching to Levine. On Tuesday against Ridgewood, Levine went 4 for 4 with two two-run homers and six RBIs. She was 3 for 3 with four RBIs and a walk against York and 4 for 4 with a homer and four RBIs against St. Francis.
Levine's personal highlight came against Oak Park-River Forest, a game with several travel teammates.
"It was an up and down game, bases loaded, I was down in the count 0-2 and I hit it out," she said.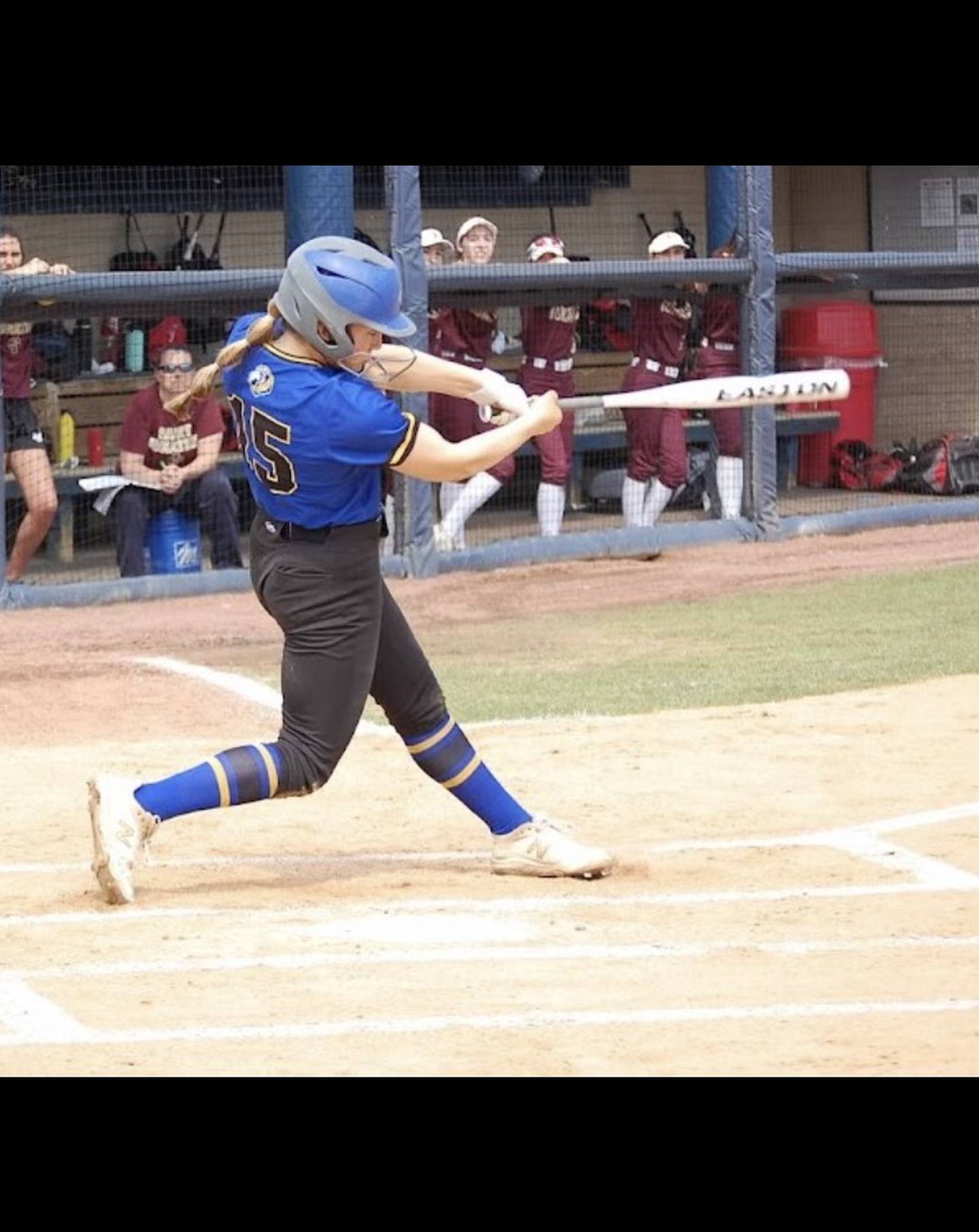 Deuces wild for Lyons' Paganis
Lyons Township senior Ava Paganis apparently is a believer in lucky numbers – and lucky caps.
When Paganis hit a game-winning three-run homer in the top of the seventh to beat St. Ignatius 4-1, it came with two balls, two strikes and two outs.
The situation was all too familiar to Paganis.
Paganis had the exact same scenario in a travel game and she hit a walk-off home run.
"Come to find out that is my lucky trio of numbers," Paganis said. "When I went up to the batter's box, I knew I had done it before and could do it again. I got lucky enough to be in that situation again. Our team went nuts. They all had rally caps on."
Paganis' teammates weren't the only ones to don rally apparel.
Her coach, Nicole Marinec, and even Paganis' dog got in on the fun.
"We all had our visors turned way around, flipped upside down, girls were wearing their sunglasses upside down. Our coach asked me if she could join in," Paganis said. "She put the baseball cap on. She came up to me afterward and gave me the biggest hug and said she should wear it more often. It was fun."