Seth Winkler's baseball career from his sophomore to junior seasons are totally different chapters.
"We really liked Seth his freshman year, and, of course, we didn't play because of COVID," St. Charles East coach Len Asquini said. "Super athlete. Would've loved to see him play that year."
His sophomore season in 2021, Winkler was "thrown in the fire right away" playing shortstop and batting high in the order.
"The game was very fast for him," Asquini said. "Way too fast. At some point, we said, 'Hey, we've got to slow this thing down'. We sent him down to sophomore [level] to get some work in and pitch a little. It slowed down for him and then we brought him back up.
"Then he was super. And was super [this season]. The difference between his sophomore and junior year was the game was not too fast for him anymore. Initially, it was … but, boy, was that a difference between his sophomore and junior year."
Winkler's junior season was a stellar one. He hit .422 at the plate with a .495 on-base percentage, five home runs and 32 runs batted in. On the mound, Winkler posted a 7-1 record with a 1.22 earned run average and 59 strikeouts over 46 innings.
Winkler, who helped lead the Saints to the DuKane Conference title and a regional final and was the DuKane Conference Player of the Year, is the 2022 Kane County Chronicle Baseball Player of the Year.
Winkler saw his season's turning point come at the plate in a big way in late April with a handful of series left in the DuKane Conference slate. Winkler made a few adjustments with his swing.
"Something hitting clicked," Winkler said. "My first at-bat, I hit a home run and was mashing the ball ever since. Hitting-wise, that really clicked. Pitching-wise, I kind of stepped it up with my off-speed that series, too.
"Not many people know me as a pitcher. I was definitely pitching pretty consistently throughout the season [and] getting a start in one of the games during [a] series."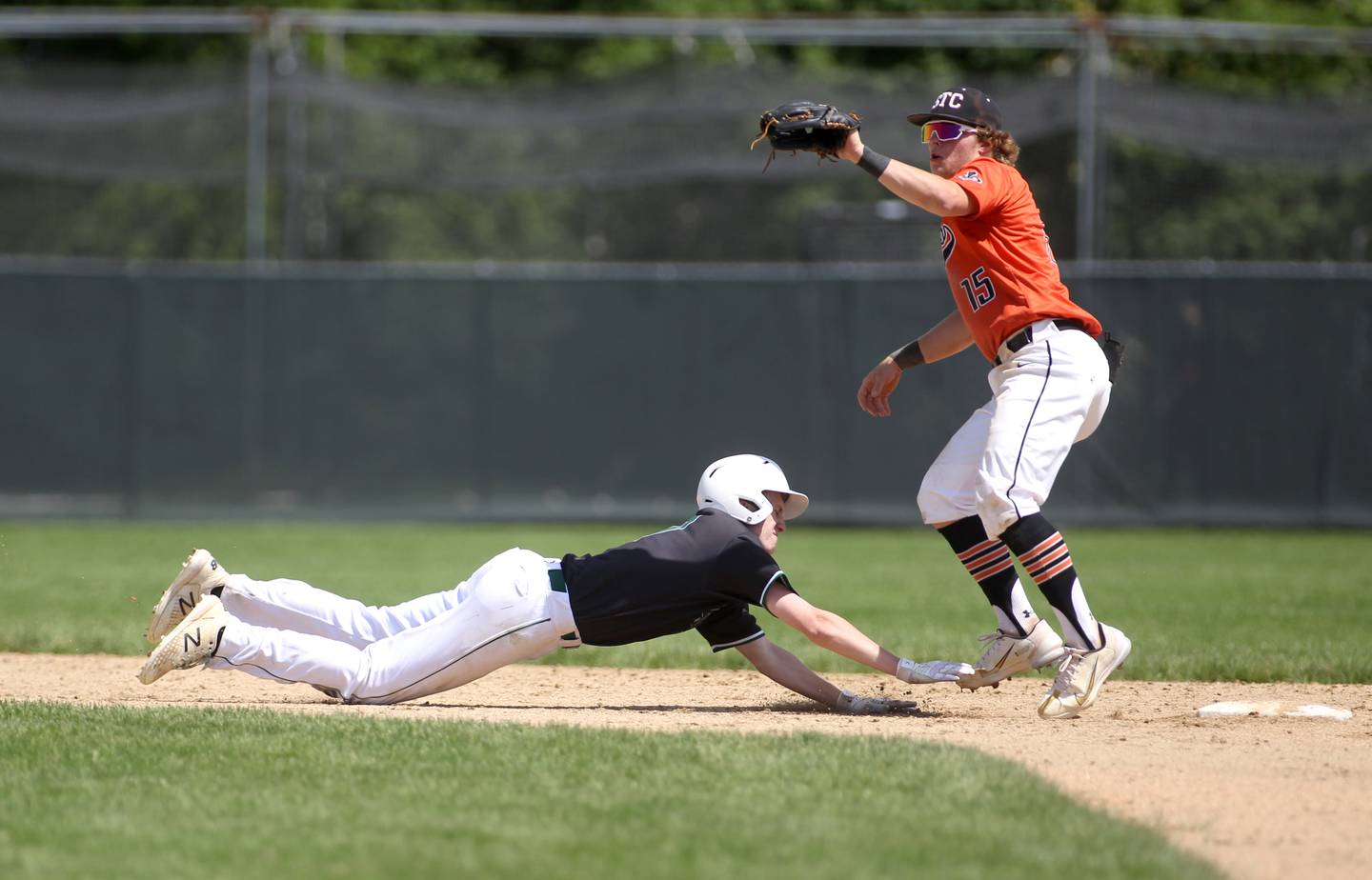 One of Winkler's favorite Major League Baseball players is Los Angeles Angels two-way star Shohei Ohtani.
"He's doing the same thing [in terms of what he can do on the mound and plate]," Winkler said. "It's just nice to say I can do both [as well]."
The expectations for Winkler going into his senior season will be high.
"We're always looking for improvements, so we want him to improve upon his junior year," Asquini said. "He's going to be the lead guy for us now. He's going to be ... shall we say our No. 1. He's going to have to come in and throw those types of innings again.
"We put a lot of pressure on him at times throughout the year and he rose to every single occasion this last year. He met all those expectations. His sophomore year, not so much. His junior year, he met them all. Whatever expectations and things we put on him, he's going to rise and meet those again."