Defeat on a high school varsity wrestling mat is a feeling Ben Davino has experienced only one time.
Davino, St. Charles East's sophomore phenom, was in Ohio at the Walsh Ironman tournament when his lone loss happened.
Through two seasons, Davino is an astounding 64-1, a two-time Illinois state champion and seemingly never satisfied while reaching for more.
"For me, [the one loss] is not 100% ideal," Davino said, "because I was looking for that undefeated high school career, but stuff happens and I've just got to battle through that."
After an undefeated freshman campaign in 2021 that ended with an Illinois Wrestling Coaches and Officials Association state title, Davino initially was on the waiting list for the Ironman, one of the country's most prestigious wrestling tournaments.
"You have to really have some kind of credentials in order to get in," St. Charles East coach Jason Potter said. "Since [the 2021] state tournament was pushed all the way out into the summer, we didn't make the original deadline to get in because I didn't have any credentials because he hadn't wrestled in a state tournament [yet].
"Once people realized how good he was and he won the IWCOA and he went on to make the 15-U world team, they let him in. [Saints teammate] Tyler Guerra was able to get in. We took the two of them to Cleveland."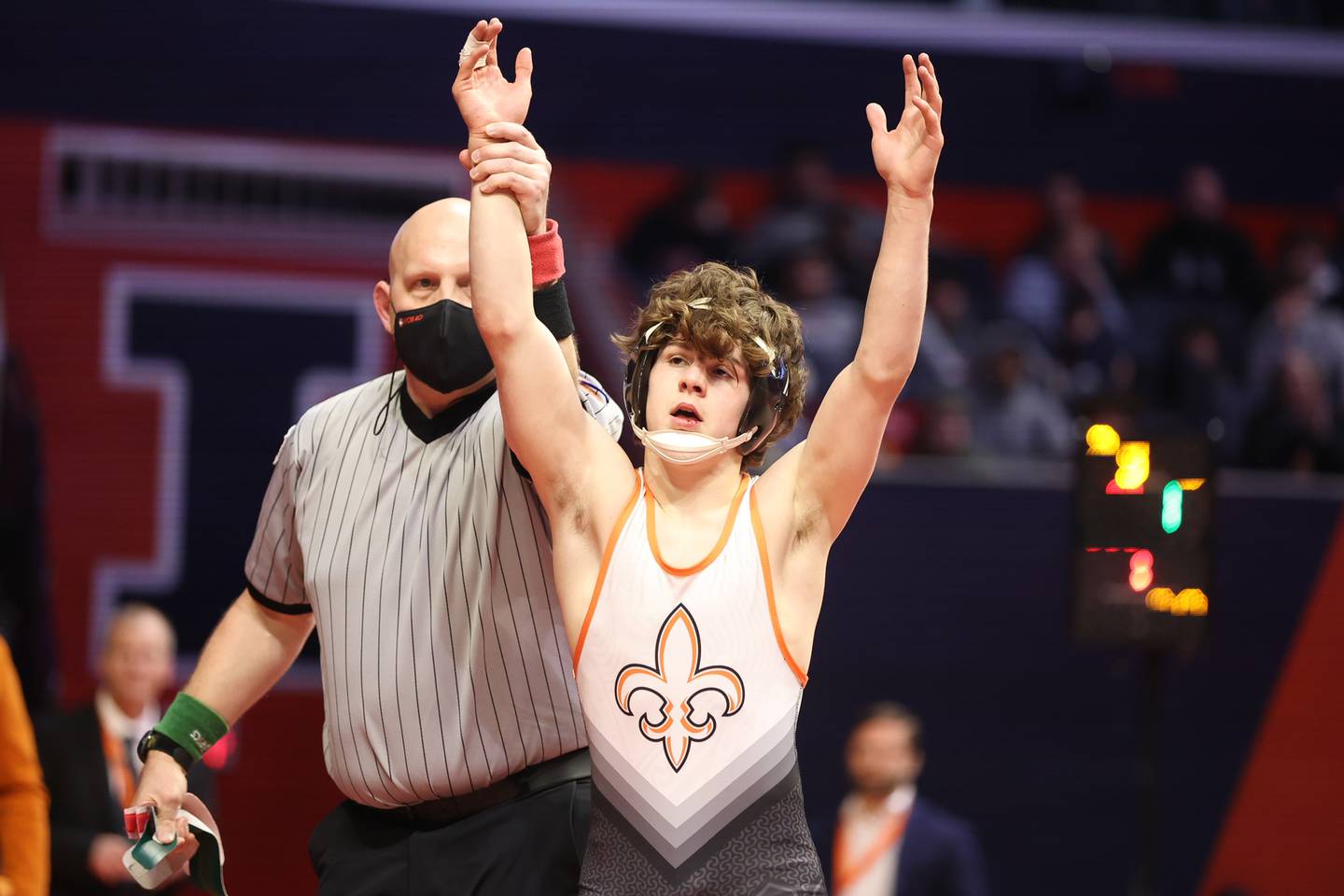 Davino, who along with Guerra became the first wrestlers in Saints program history to wrestle at the Ironman, took second to Marc-Anthony McGowan from New Jersey's Blair Academy in the 120-pound title match.
McGowan is the No. 1-ranked wrestler in the country by Flo Wrestling.
"At the time, I think [Davino] was ranked 10th or 11th in the country. He just wrestled amazing all the way up into the finals and took out three kids who were ranked higher than him," Potter said. "[Davino] is currently ranked third in the country."
Davino learned about confidence in his only loss.
"I wasn't 100% confident in that match," Davino said. "Every other match I was confident in, I took over. I did my stuff. I just kind of destroyed."
It took just a few days for Davino to reset. He finished with a 37-1 record and won the Class 3A 120-pound title at last month's IHSA individual state finals.
"[Davino's] quest is he doesn't look small. He looks big picture and he wants to be the No. 1 kid in the country," Potter said. "Sometimes, there's two different mindsets. One is you protect your ranking. Protect your perfect season. Protect your perfect career. That's not his mindset. His approach is the opposite. He bought in, even from eighth grade to be honest, definitely freshman and sophomore year, he understands the direction we were going to push him. That was go out [and] every great opponent we can find, we're going to try and find him."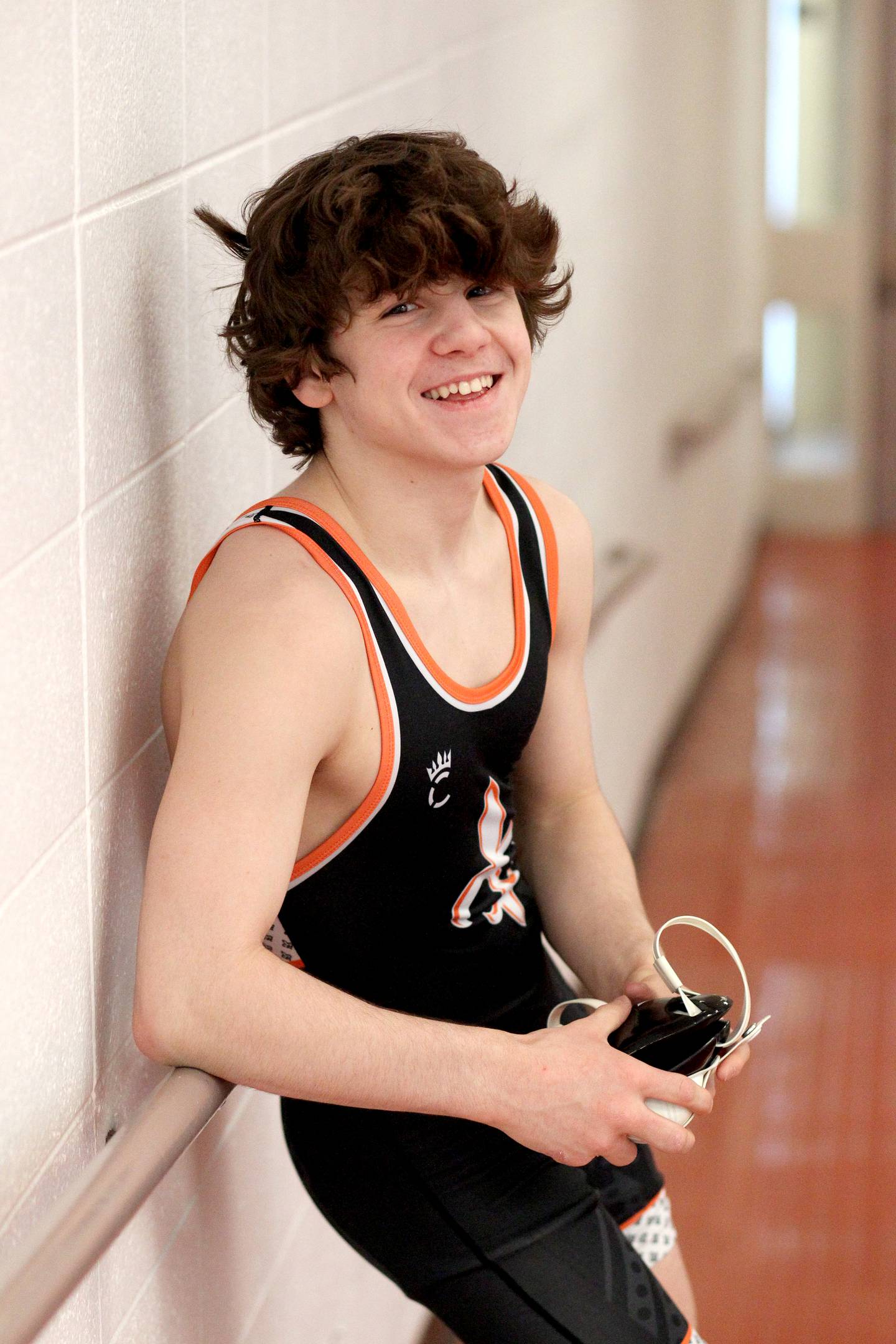 Potter has noticed that for Davino it really isn't just about winning and losing.
"It's about performing at a high level and trying to be the best he can be," Potter said. "He doesn't try and protect any of that stuff."
That's a sentiment Davino affirmed at the state finals.
"I want to be the best there is at this sport," Davino said after the state finals. "The only way I'm going to do that is to be dominant on the mat."