GENEVA – Alex Fritz was elected April 8 as the new Geneva Township assessor. But he was not sworn in until Dec. 14. And Fritz will not take office until Jan. 1 because current Geneva Township Assessor Denise LaCure's last day in office is Dec. 31.
Confused? Don't be. Blame it on the peculiarities of township assessor rules.
"Our terms run on the calendar year," LaCure said. "He can't actually take office until the new calendar year."
Geneva Township Clerk Geoffrey Carreiro swore Fritz in as the new assessor in a small ceremony at the township office in Geneva.
Fritz worked for LaCure as a deputy assessor for the past three years. She mentored him to step into the job upon her retirement after three terms.
"I liked him instantly," LaCure said. "He was looking to get into the field and run for assessor. I said, 'I have a great place for you because I'm retiring.' "
Fritz had two years of previous experience as a deputy assessor. He worked part time for his father, Rutland Township Assessor Gary Fritz.
In 2009, Gary Fritz ran against LaCure and lost by 18 votes, 1,386 to 1,368.
Alex Fritz recalled going door to door campaigning for his father. Unlike other political rivals, LaCure and Gary Fritz remained friends.
"It was a good battle. It was fun," Gary Fritz said. "It was a learning experience. … Denise and I were friends when we ran and we're still friends to this day."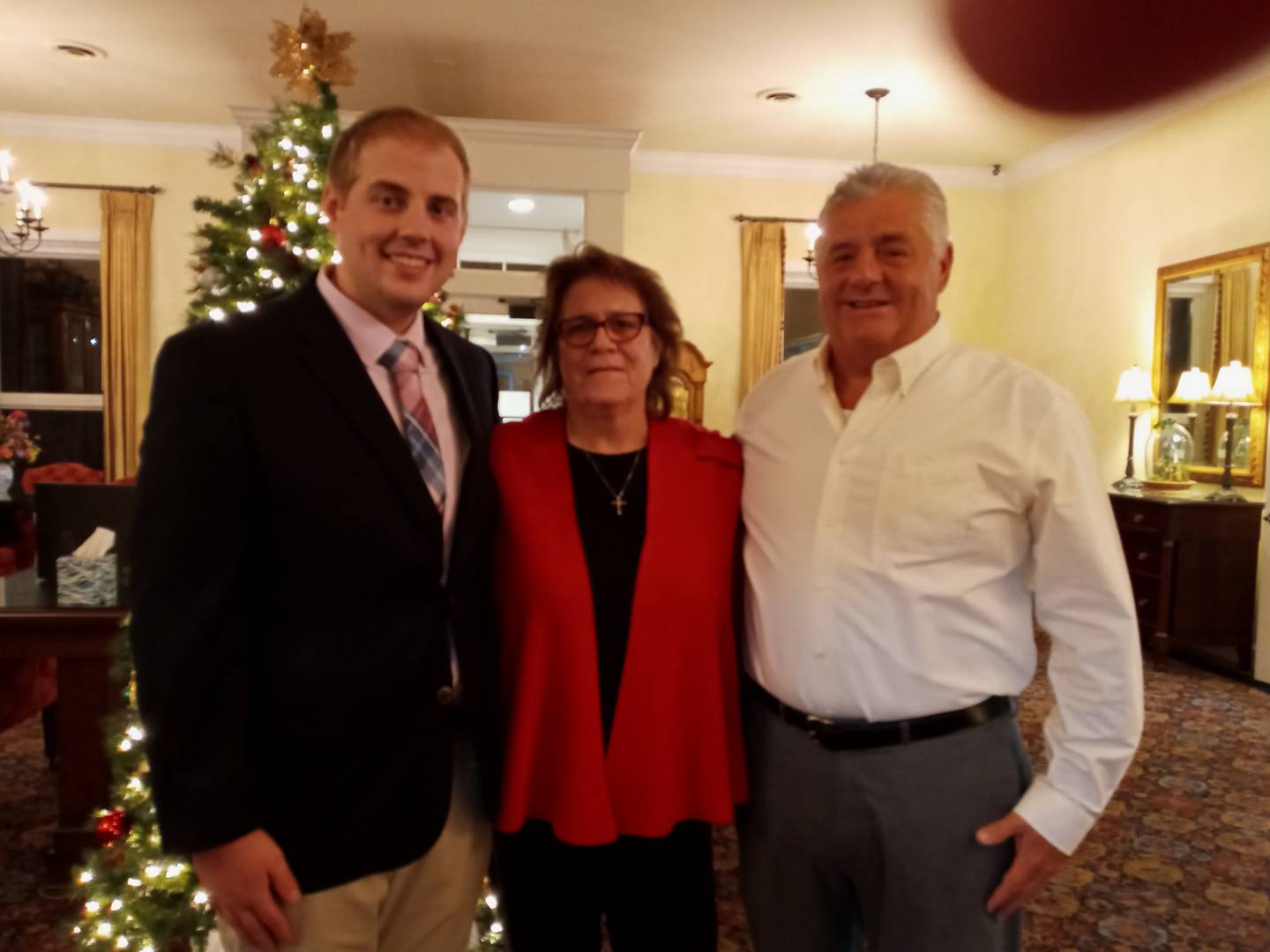 The family lived in Geneva at the time, and Alex Fritz went to St. Peter Catholic School and then Marmion Academy in Aurora, his father said.
"Alex has worked very hard. He did an internship with me up in Rutland Township," Gary Fritz said. "I'm very proud of Alex. He's worked very hard his whole life."
Township assessors have to account for the value of all the parcels of land in the township.
"We have to value them and we, of course, have different methodologies to do that – fairness being one of them," LaCure said. "A big part of our job is to compare apples to apples as best we can. No two properties are exactly the same and we try to stay within a range of values and get everybody as close to the average as we can."
One thing when dealing with the public is making it clear that the township assessor does not levy or collect taxes or figure out what someone's property taxes are going to be, she said.
"But we do try to walk people through the process," LaCure said.
That's one of the things Alex Fritz has in mind when he takes the helm, to host workshops to inform the public about how the assessment cycle works and how exemptions work.
"Invite seniors and taxpayers and teach them the ropes and show them how the cycle works," Alex Fritz said. "Informing the public of what their options are and make it known."
Alex Fritz said he would put these workshops on the township's Facebook page so those who could not attend can learn.
The next quadrennial reassessment is in 2023, when all township assessors look at the property values in their townships.
"That kind of sets the pace for the next three years," Alex Fritz said. "Denise has done an excellent job. Our values are definitely uniform."
Alex Fritz said he has wanted to be an assessor like his father pretty much all his life. Before becoming Rutland Township assessor, his father did commercial and industrial assessments.
"I always pictured myself in the same business. It's a goal of mine. And through hard work, it came to fruition," Alex Fritz said. "I'm pretty blessed to be in the situation I'm in, to say the least. … I am already hitting the ground running."