Howard Keltner, the father of McHenry County Deputy Jacob Keltner, who was killed in 2019 while executing a warrant in Rockford, is concerned about how a sweeping criminal justice reform bill signed into law this year will impact public safety.
"I saw on the internet there was a bill going through about people who are sentenced to natural life without parole and that they want to cut it back and start letting them out. Is that going to happen?" Keltner asked at a town hall Tuesday in Crystal Lake.
Senate Minority Leader Dan McConchie, R-Hawthorn Woods – who hosted the town hall with McHenry County's two other state senators – said he shared Keltner's concerns.
"We should be keeping people off the streets," McConchie said. "This was a concern that I had in regards to having no cash bail."
The town hall was a chance for McHenry County residents like Keltner to ask the three senate senators questions and hear how legislation passed in Springfield in recent months will impact the county's residents.
About 10 of the more than 50 residents in attendance pressed the senators on issues including public safety, infrastructure spending on county projects, and the effectiveness of state government.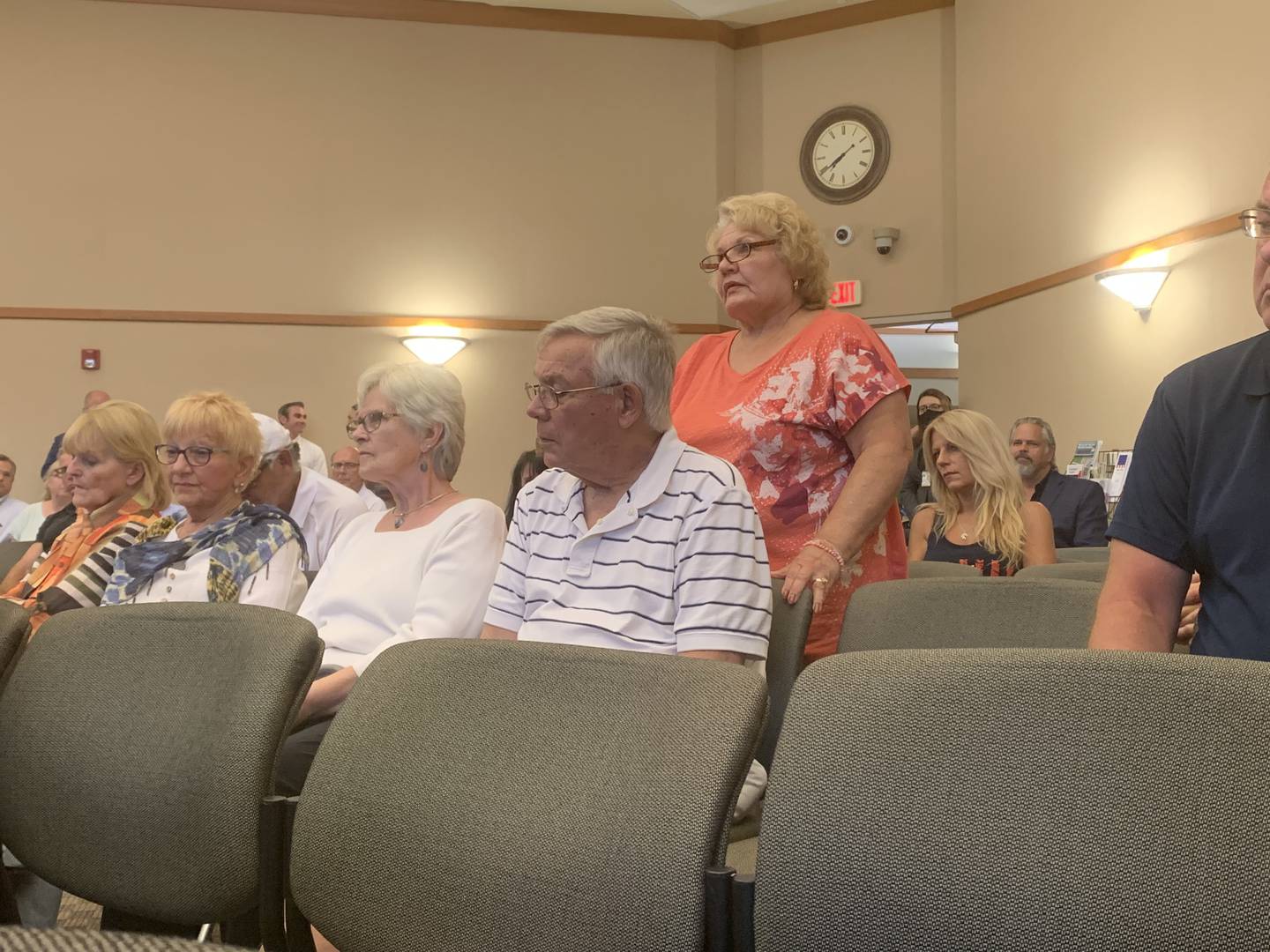 When addressing issues of public safety, McConchie pointed to a new policy under the criminal justice bill that ends cash bail as a reason more attention needs to be given to the issue to ensure violent offenders are not prematurely released.
The legislation ends the cash bail system in Illinois beginning in 2023 and instead gives judges discretion over a detainee's fitness for release. The law also lays out charges and circumstances that would make a person ineligible for release, including first-degree murder, sexual assault and arson.
Supporters said the system is more fair because the ability to pay bond won't determine if someone can bond out of jail. Critics, including many Illinois Republicans, argue it will let dangerous people out of jail.
Other residents inquired about immigrants being released in Illinois after being detained at the southern border and encouraged senators to limit how often Illinois accepts detained immigrants from the federal government.
Residents also wanted to make sure McHenry County was getting money for infrastructure projects from the state's 2019 capital plan as well as the federal government.
"We need to focus on that and continue to make improvements," one resident said.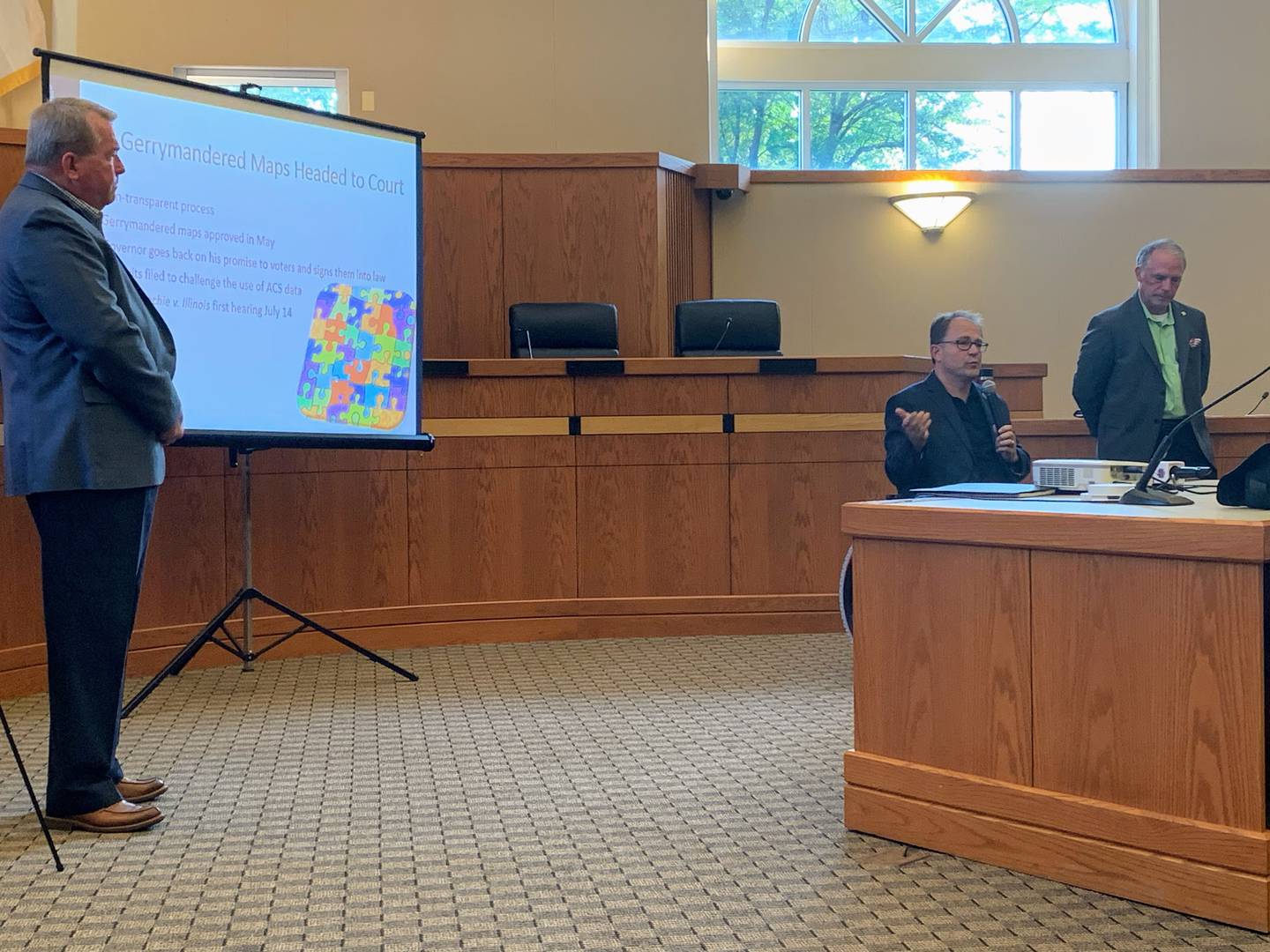 McConchie said he has recently met with road builders in the area who said not many road projects are getting started in the area despite the funds being appropriated by the 2019 capital plan.
Wilcox said McHenry County recently had success getting federal infrastructure dollars turned into projects.
"There was a billion dollars from the federal funds that was put into Rebuild Illinois that allowed for some projects to speed up," Wilcox said, pointing to the construction of the interchange in Marengo and the accompanying infrastructure improvements.
However, Wilcox claimed the rest of the money "is not going to end up in any Republican district" and said Democrats did not give the federal infrastructure dollars an "objective" overview before deciding which projects would be funded.
When the state budget passed in May, many Illinois Republicans complained Democrats did not consult them about spending federal dollars in Republican districts and directed all the money to districts represented by Democrats.
Other residents brought concerns about how well state government works, blaming Democrats and Democratic voters for government inefficiencies and bad policies.
"We've got to do something different," one resident said. "Are you guys going into other districts that are predominantly Democratic voters to let those people [know] what is going on?"
McConchie explained the town hall was a state event, which mean the senators could not talk about political messaging or blame.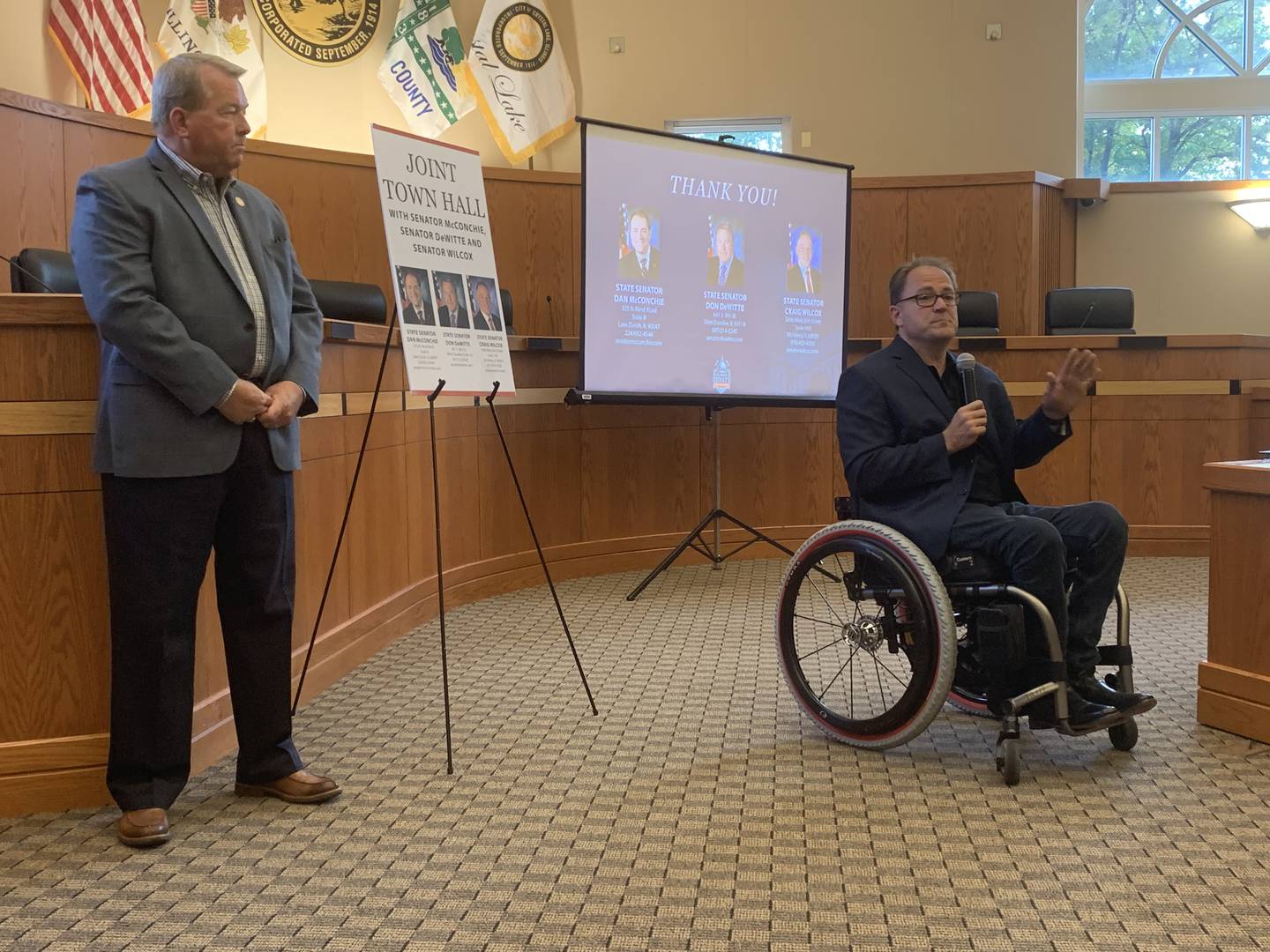 Town halls are events open to any voter regardless of their political affiliation to hear from their elected officials.
McConchie said these kinds of meetings are important to lawmakers and voters because it is a chance for the voters to hear directly from their state elected officials about the status of policies and tell voters what is being done to address their concerns.
"The voters don't know what they don't know unless we're out there actively communicating with them," McConchie said.