A Sleepy Hollow man was sentenced to 38 years in prison as part of a plea deal where he pleaded guilty to aggravated criminal sexual assault and two counts of attempted murder for a violent 2019 attack on his neighbors.
Fabian J. Torres, 34, will serve at least 85% of the prison sentence handed down after Kane County Judge David P. Kilment accepted the plea Wednesday. He will receive credit for the 829 days he's spent in the Kane County jail.
Kane County Assistant State's Attorney Bill Engerman said in court that on April 8, 2019, Torres entered a home in the 900 block of Saratoga Drive carrying two knives, according to a news release Monday from the State's Attorney's Office.
A 17-year-old boy and his 19-year-old sister, who were home-schooled, had been in the "school room" at their house at the time, according to a search warrant filed by a Huntley Police Department officer in 2019.
Torres sexually assaulted the woman and stabbed her multiple times, causing serious injuries, according to the release and previous Northwest Herald reports. Her brother came to the woman's aid, and Torres also stabbed him multiple times, including in the face, causing serious injuries that required hospitalization and surgery.
"This is among the most violent and horrifying cases that I have encountered in my years as a prosecutor," Engerman said in the release. "Mr. Torres is a dangerous individual who belongs in prison, away from civilization. I want to send my thanks and best wishes to the victims and their family as they continue to recover from the physical and emotional scars of this encounter."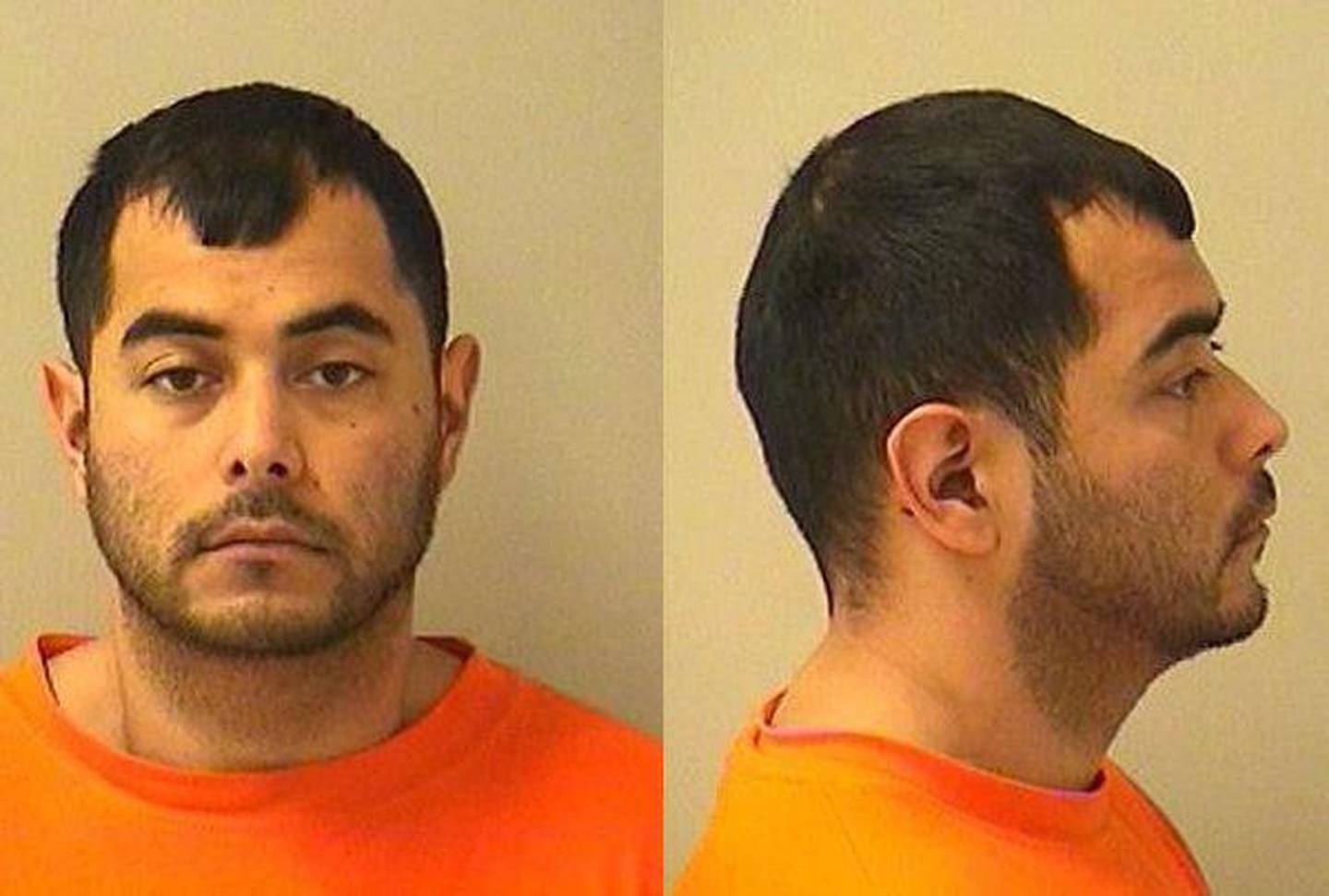 The teenagers, who eventually escaped the attack, tried to fight Torres off by using the knife and a shotgun found in the home, according to the warrant.
Torres then fled the home, according to the release, and was taken into custody a short time later.
"The bravery that was shown by the two victims in this case is unimaginable given what they had to endure. My heart goes out to this family, which continues to heal after the depravity shown by this defendant," Kane County State's Attorney Jamie Mosser said in the release. "Our community is safer with Mr. Torres in prison. I would like to thank the Sleepy Hollow Police Department and the responding EMTs in this emergency for helping the victims and taking this dangerous individual into custody quickly."
Torres admitted to police he sexually assaulted the woman and stabbed both victims, according to the release.
At the time of the attack, Torres was on parole for a 2011 offense of attempted aggravated arson in McHenry County.
In 2014, Torres pleaded guilty but mentally ill to attempted aggravated arson. He was sentenced to 15 years in prison in connection with the incident an incident in which he threw a Molotov cocktail into a crowded Algonquin market in 2011.
He was required to serve 50% of the sentence and received credit for more than two years he'd already spent awaiting trial at the McHenry County Jail on a $2 million bond, the Northwest Herald reported. He was released from prison in October 2018, about five months before the attack.