Like other restaurant owners, Chris and Megan Curren are dealing with a labor shortage.
The Hampshire couple owns The Graceful Ordinary, which is set to open in early October in the former BMO Harris Bank building overlooking the Fox River in downtown St. Charles. Chris Curren, a noted Chicago chef, will serve as executive chef/owner of The Graceful Ordinary and his wife, Megan, will serve as the restaurant's event sales manager.
"It's definitely been more difficult than it has been in the past," Megan Curren said. "COVID changed a lot of things, this being one of them."
The Graceful Ordinary is putting new practices in place, which she believes are overdue in the restaurant industry.
"We're trying to address some of those issues that have always been there," she said. "We feel now is the time to kind of reevaluate and figure out new ways to do things and start the change in the industry."
For one, the couple has decided it will close the restaurant on some major holidays as well as on Sunday evenings and Monday mornings.
"We've both worked in restaurants where we've been open on major holidays and we've worked in restaurants that have been closed on major holidays," Chris Curren said. "And I think it just comes down to the individual restaurant. There are some that are very successful doing holidays and being open for those days and there are some that might not be as busy on those days. For us, it's important that we be with our families on holidays and we want our staff to have the same opportunity. We would never ask our staff to do something that we don't want to do either. And so I think having that as a perk is a positive."
The couple has two children.
The Graceful Ordinary will be open on New Year's Eve.
"That's because that's notoriously a very big night," Megan Curren said. "Staff has no problem working on holidays as long as it's beneficial."
Megan Curren doesn't think that people are necessarily hesitant to take a restaurant job.
"I don't know if they are hesitant about applying for a restaurant job or just that there's so many restaurant jobs that are currently open," she said. "I think that when COVID happened and a lot of restaurant workers were furloughed or had to be let go, they either found a different occupation or for the ones who are still in the industry, they have the luxury of being able to pick and choose."
They are looking to hire more than 50 people when The Graceful Ordinary opens for both brunch and dinner.
"Some of that will depend on how many people come in and want to work part time and how many people want to work full time," Chris Curren said.
The restaurant initially will be only open for dinner, starting at 4 p.m. Tuesday through Saturday.
The couple already has been hiring employees for the new restaurant.
"We've got a pretty good team built out right now," Megan Curren said. "We are still in the process of trying to find more staff. It's the same thing that every restaurant is dealing with right now. We're looking for a lot of support staff still."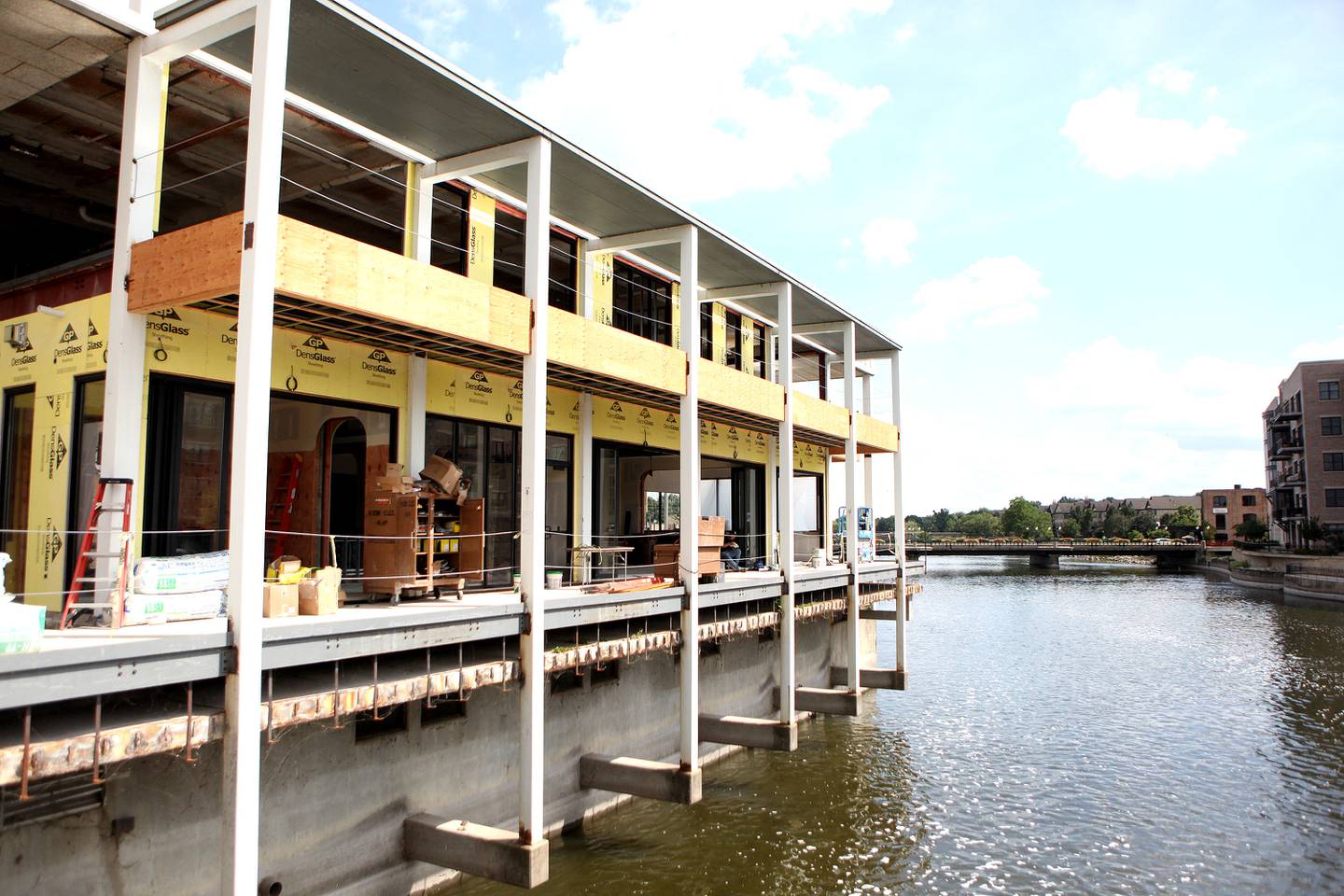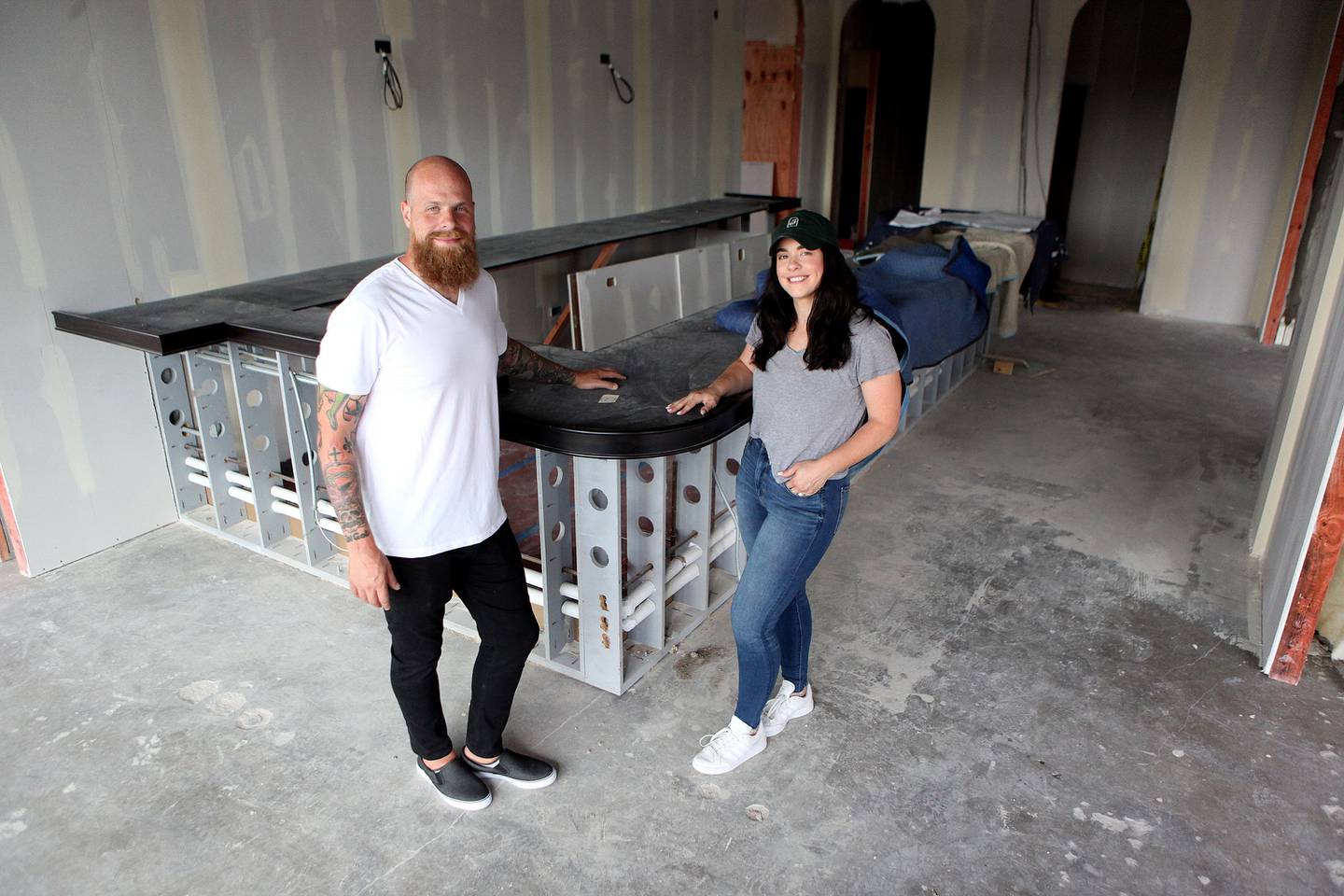 Other practices the couple will implement include working with an outside company to provide team members with assistance in finding mental health support services and recognizing the signs of mental health issues both in themselves and others.
"It's something that our industry has slowly started to recognize as an issue," Megan Curren said. "If anything, the pandemic has exacerbated it. There's always been an issue with mental health and substance abuse within the restaurant and bar industry. With the long hours that you work and the intense environment, there are a lot of people who turn to not so healthy ways of releasing that stress. So it's always been an issue. We as owners just want to make sure that we are instilling support in our day-to-day culture and making sure that our staff knows it's very important to us and we do take it seriously and it is something that we be there to help them with if ever they need help."
Chris Curren himself has dealt with depression and anxiety.
"I'm trying to help other people who might be going through that," he said.
The restaurant also will be offering paid time off and paid sick leave.
"I've never worked for an industry or hospitality group that's offered that, especially in my server days," Megan Curren said. "That would have been an asset for me. It's always been ironic to me that the people who should definitely stay home when they're sick are the ones that are handling your food. And yet, so many can't afford to do that. So that to me is extremely important. If you're sick, stay home and don't worry yourself either. And when you come back, you can come back 100%."
Chris Curren said they want to build a good environment for their staff and make their lives better.
"That's really where the focus is at," he said.
More information is available at The Graceful Ordinary's website, thegracefulordinary.com.