ELGIN – Ecker Center for Behavioral Health opened its new Crisis Stabilization Program on March 21, an alternative to those in a mental health crisis instead of going to a hospital emergency room.
Its intent is to provide immediate care and prevent unnecessary emergency room visits and inpatient psychiatric hospitalizations, Ecker spokeswoman Jennifer Flory said.
Crisis intervention services will be available 24/7 to anyone in Kane County age 18 and older who is experiencing suicidal ideation, trauma, panic attacks, depression, grief and loss, substance use disorders or post traumatic stress disorder.
"We will be able to relieve pressure on hospitals," said Daisy Silva, crisis residential program and crisis stabilization manager for Ecker Center.
"Our hope is to be able to intervene at the beginning or middle of a crisis and de-escalate symptoms or a crisis to the point where an individual is not requiring hospitalization and they do not have to go to an emergency room for evaluation," Silva said.
Ecker celebrated the new program with a ribbon-cutting March 21 at its main office, 1845 Grandstand Place, Elgin, where the clinic is located.
A nonprofit, Ecker serves the entire county and has a second office at 409 Illinois Ave. in St. Charles.
The new program is part of the ongoing expansion of Ecker's Crisis Care Continuum of services to meet the needs of the community 24/7 every day, regardless of insurance coverage, ability to pay or residency, Flory said.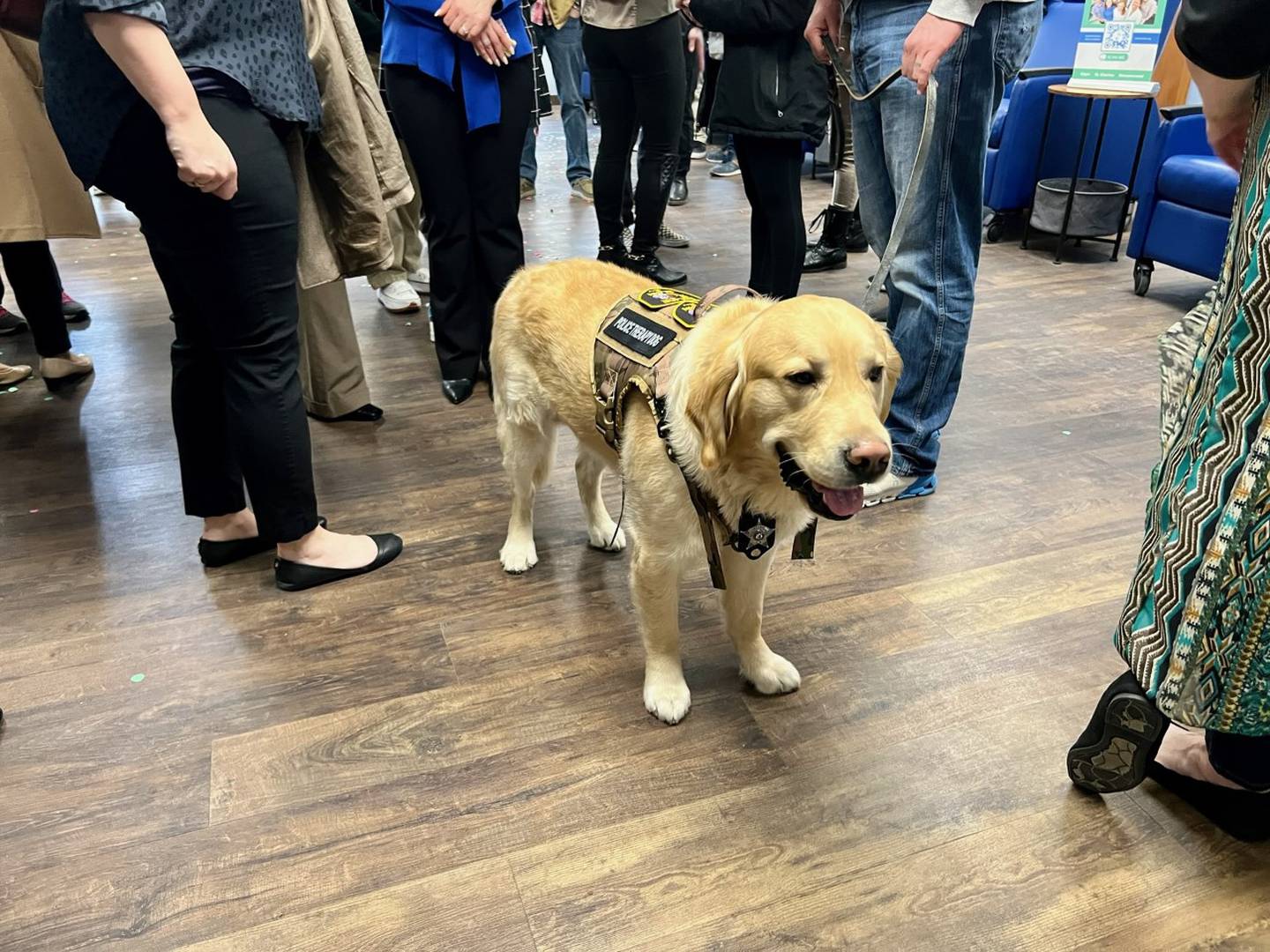 "Anybody can come," Flory said of the new Crisis Stabilization Program. "It does not matter how much money you have or whether you have insurance. We are a certified community behavioral health clinic."
The center can respond to people who have depression, suicidal or homicidal ideation, but it would depend on how they are presenting, Silva said.
"It could be someone who is experiencing passive or active suicidal thoughts – up to having a plan – that is someone we could still help," Silva said. "If someone has already taken action to harm themselves or taken a bottle of pills, that is not someone that we can care for. They will need immediate medical attention."
The center can help someone already living with mental health symptoms that have suddenly gotten worse, Silva said.
The center cannot guarantee that a person will not need hospitalization, but Ecker is equipped to support and provide resources to them, Silva said.
Ecker Center received funding to remodel a portion of the building it did not use to house the new Crisis Stabilization Program, Flory said.
Ecker received $12,500 from the Hanover Township Mental Health Board to assist with the renovation and to buy furniture. It also received $15,000 from Elgin Township, Flory said.
Ecker received more than $1 million in federal funds from the Substance Abuse and Mental Health Services Administration, Flory said, but the grant is for more than the Crisis Stabilization Program.
The new center can serve six guests, using reclining chairs so they can be relaxed and comfortable. People in crisis can stay up to 23 hours at the center while they are evaluated for additional services, Flory said.
Silva said the center did a soft opening and already has served existing Ecker clients in the new space.
"It has been working out well," Silva said. "Our service is meant to be easily accessible. You can walk in. Staff will be available to work with them immediately."
Ecker's service continuum includes established psychiatric emergency programs in the emergency departments at Ascension Saint Joseph and Advocate Sherman Hospitals; a Crisis Residential Program that provides short-term therapeutic support; a Mobile Crisis Response Team that provides intervention services throughout the community; and, in partnership with the Elgin Police Department, a Collaborative Crisis Services Unit that connects individuals in the community with appropriate behavioral health services.
In Kane County's 2021 Community Health Assessment, 45% of respondents ranked mental health as the most pressing health issue they were facing and 12% of respondents reported challenges accessing mental health care services, citing cost and accessibility as the biggest barriers to receiving care.
In fiscal 2022 – July through June – Ecker served 4,494 individuals with behavioral health services and reached 4,632 more with prevention programming throughout the community.