Those who have been waiting for the release of the Netflix movie "The Killer," which was filmed in downtown St. Charles in March 2022, will have to wait a few more months.
Netflix has announced the noir thriller will be released Nov. 10. The film stars Michael Fassbender, known for playing the character Magneto in the "X-Men" movies. He plays a contract killer in the movie, which is based on a French graphic novel.
Actress Tilda Swinton also is part of the cast. Paris, New Orleans and the Dominican Republic also served as backdrops for the movie.
The movie was filmed by award-winning director David Fincher, known for such films as "The Curious Case of Benjamin Button," "Gone Girl" and "Fight Club."
Much of the filming in St. Charles took place at the historic Hotel Baker, which was built in 1928 and is listed on the National Register of Historic Places.
Sugar Grove couple Denise and Jack Feltes and their cars were part of the filming of the "The Killer."
"The Killer" was filmed at night and they were part of two long nights of filming. On the first night of filming, they worked from 6 p.m. until 5:30 a.m. the next day.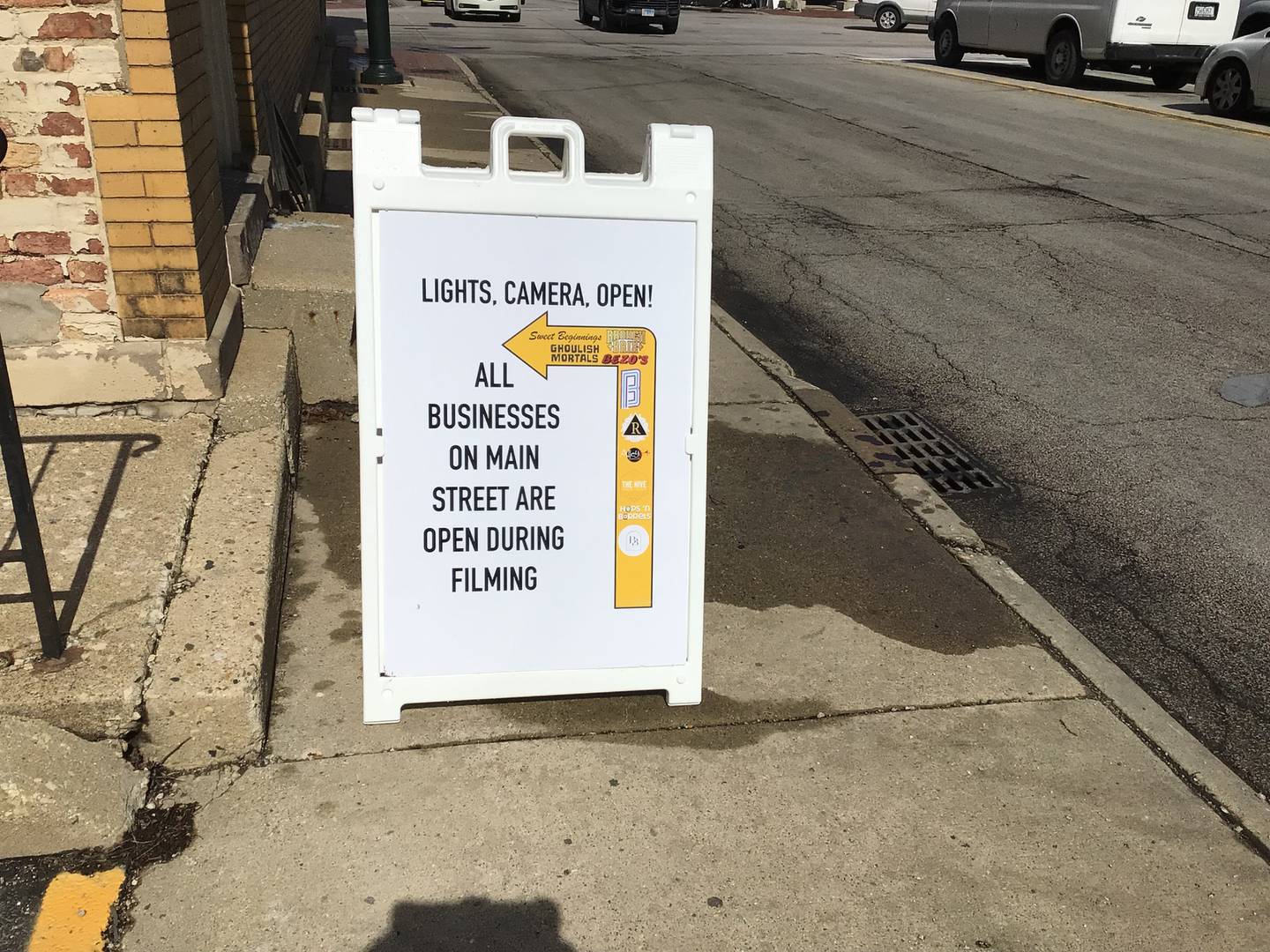 During the filming, Denise Feltes caught a glimpse of Swinton.
"She was coming out of the hotel," Feltes said. "She was dressed in a white outfit and she got into this white Cadillac. That was one of the first scenes. The second scene they did was her in the white Cadillac pulling up to the hotel and getting out of the car and going into the hotel. They did that scene probably 30 different times. They would shoot it from one angle and then they would have to shoot from another angle."
She also got to meet the director.
"When they finished shooting the scenes that they needed to, they told us to line our cars up in front of the Hotel Baker," Denise Feltes said. "We were heading east. And the director went through and picked out eight or nine different cars they wanted for a scene. And my car was one of those cars."
The scenes they were in were set in New York.
"They had New York fake license plates that they put on our cars," Denise Feltes said. "Who knows if you even see the license plates in any of the scenes, but they got very specific."
St. Charles Mayor Lora Vitek had the opportunity to meet both stars of the movie. She is honored that Fincher chose to film the movie in the city.
"There are a lot of businesses that have been touched by the movie," she said. "When that movie is released, it's a great thing for our city."