ST. CHARLES – Sebastian Carranza didn't miss a single game his senior season for St. Charles East.
"It's due to him just being honest with himself and taking more of a long-term view of the game, himself and what he means to our team," St. Charles East coach Vince DiNuzzo said.
Carranza had 35 goals and 14 assists this season, and finished his Saints career with 72 goals – the second-most all-time in program history. The DuKane Conference Golden Boot recipient, an all-conference selection and conference and regional champion, Carranza is the 2021 Kane County Chronicle Boys Soccer Player of the Year.
It is the second consecutive season that Carranza has earned the award.
"There was a lot of [minor] injuries that kind of plagued his freshman, sophomore and junior years that just knocked him out of games," DiNuzzo said. "The 35 goals he had this year, that's something that would've been very manageable last year in the regular season if he didn't roll an ankle [or had a related injury]. He managed to stay healthy.
"I think that was huge, obviously, for our team success. His ability to finish [at the net] and just stay on the field and be healthy was ... it brought our team to different level.
"Anytime you have a four-year starter like we had, it's going to be tough to replace. It just doesn't come around a lot on the boys [soccer] side. He's going to be missed, but the senior class in general is going to be missed."
Carranza spent time training and strengthening his ankles in particular.
"My ankles were the main thing that were keeping me [out] ... [in previous years]. That's how I would get injured, going into dumb tackles with goalies or defenders," Carranza said. "[So I'd] just [prioritize] watching videos on how to strengthen ankles and doing some exercises for that."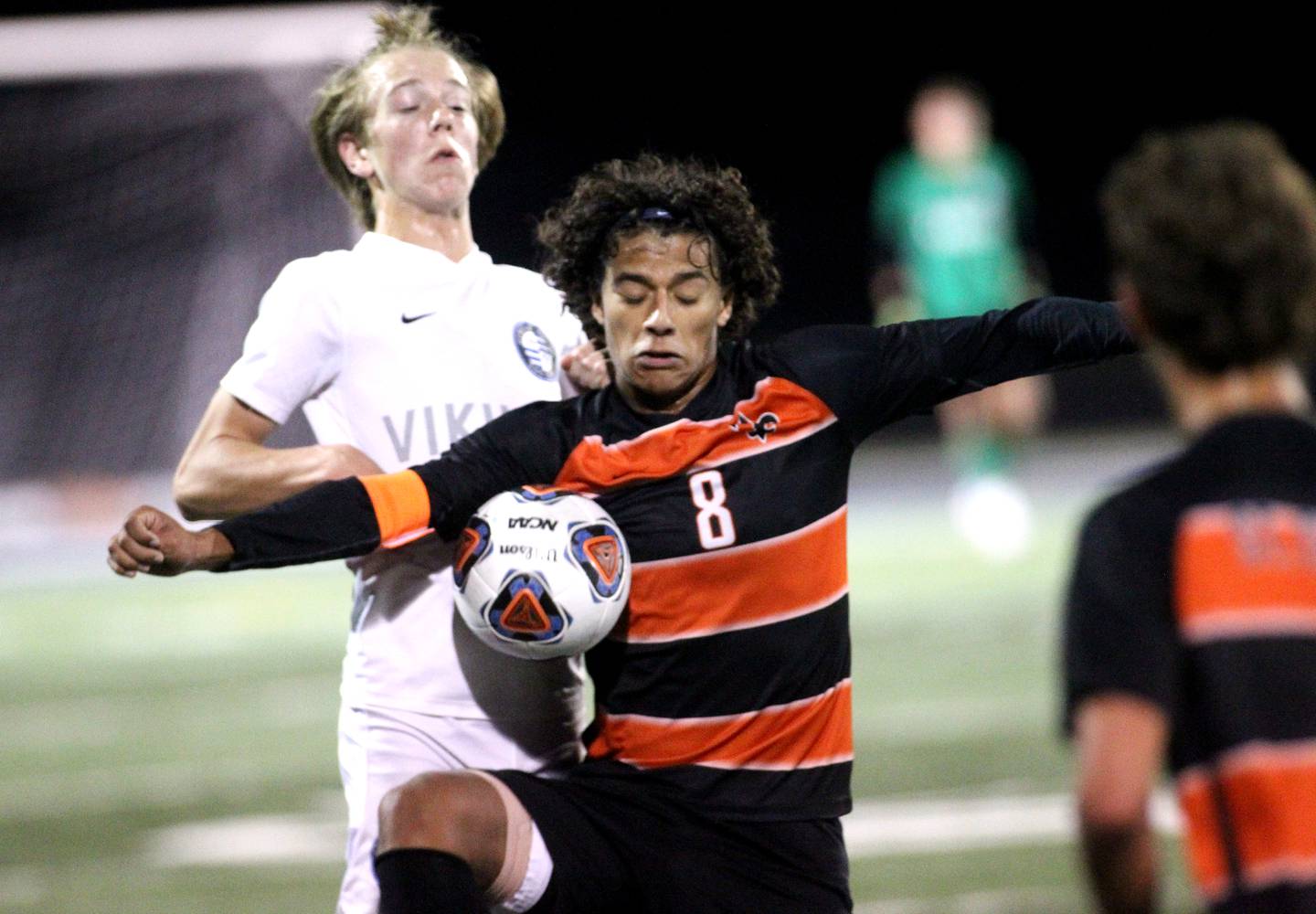 If it was a training session, Carranza is the type of player who would do virtually anything he could to participate "no matter what kind of condition that he's in."
"I think he just matured in the fact of understanding his body and treating it accordingly," DiNuzzo said. "Toward the end of the summer, we had a pretty intense summer program that we offered him. There was a lot of games that came pretty fast and he shut it down for the last three weeks of the summer season in preparation for the regular season.
"During the season, he had a couple things that were kind of hindering him he thought he really should manage. He pinpointed it, talked to us, was honest and communicated with athletic trainers. They did a great job of managing him and he was able to sit out [an occasional] practice and do other things to help the team."
Carranza had a first-half hat trick in the Class 3A regional final against Glenbard West, one of his top moments of his senior year.
"To put our team ahead like that in the regional final [gave] a comfort to our team," Carranza said. "[It] was probably my favorite game. We just played as a whole as a team. ... It was probably one of our better games.
"I'd like to thank the whole team. The whole team made my senior year great. The coaching staff and everyone just really made it great, besides us losing [to York in the sectional final]."