St. Charles North coach Todd Genke and Nick DeMarco had a bit of a running joke each time DeMarco hit a home run.
As he'd round third base and high-five Genke's hand, "He would just say something kind of funny," Genke recalled.
"One time he came around and he [jokingly] said 'I hate baseball,'" Genke said. "An inning later, I'm like 'Nick, what are you talking about? He goes: 'Coach, I should've hit three balls over the fence today. Not just one.' "
DeMarco, one of the most decorated athletes in St. Charles North school history, rewrote the baseball history books for an individual season and career.
Just in 2021 alone, DeMarco set records for home runs (11), runs scored (56), walks taken (41) and quality at-bat percentage (71.7%). On the mound the Notre Dame commit leaves the program averaging 14.2 strikeouts per seven innings and fewest hits allowed per game at 2.5, both records.
A three-time all-DuKane Conference and two-time all-state selection at primarily shortstop, DeMarco also set program marks with 17 career home runs, 66 walks and 108 runs scored. DeMarco hit .397, a .910 slugging percentage and led the team with 38 RBIs this season.
As a closer, DeMarco made 34 career appearances with 17 saves. In 2021, he struck out 68, went 6-1 and was 4-for-4 in save opportunities.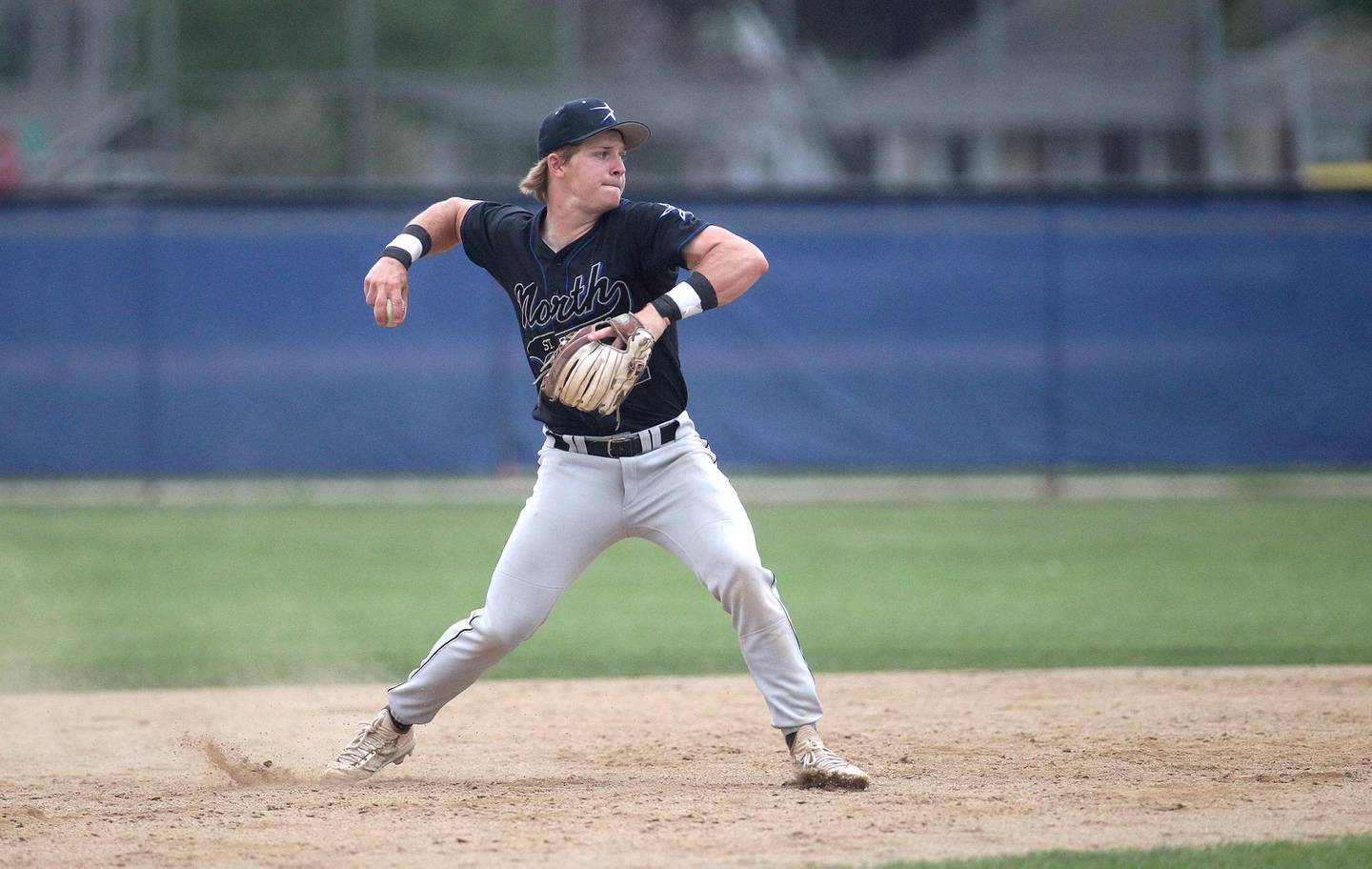 For his remarkable senior season that ended in the sectional finals, DeMarco is the 2021 Chronicle Player of the Year. DeMarco joins 2019 POY recipient and former teammate, Egon Hein, as former North Stars to earn the recognition.
DeMarco was also the Illinois Baseball Gatorade Player of the Year.
"He's just so smart. He has so many intangibles that make him an incredible player," Genke said. "You see it at practice all the time: He knows what's going to happen and he gets guys in the right positions. That is something that most people don't ever see. He just has such a high baseball IQ.
"He's a bar-raiser," Genke continued. "He brings everybody up and forces guys to come up to his level. To me, that's the ultimate intangible and ultimate characteristic of someone who is a successful human: The ability to take other people and bring them up with you … Nick is a coach's dream. He's a once-in-a-lifetime player and I'm humbled and honored to be able to say I coached him."
DeMarco starred as a three-sport varsity athlete in football, basketball and baseball for the majority of his prep career, opting just to play basketball and baseball his senior season. He won the school's Athlete of the Year recognition.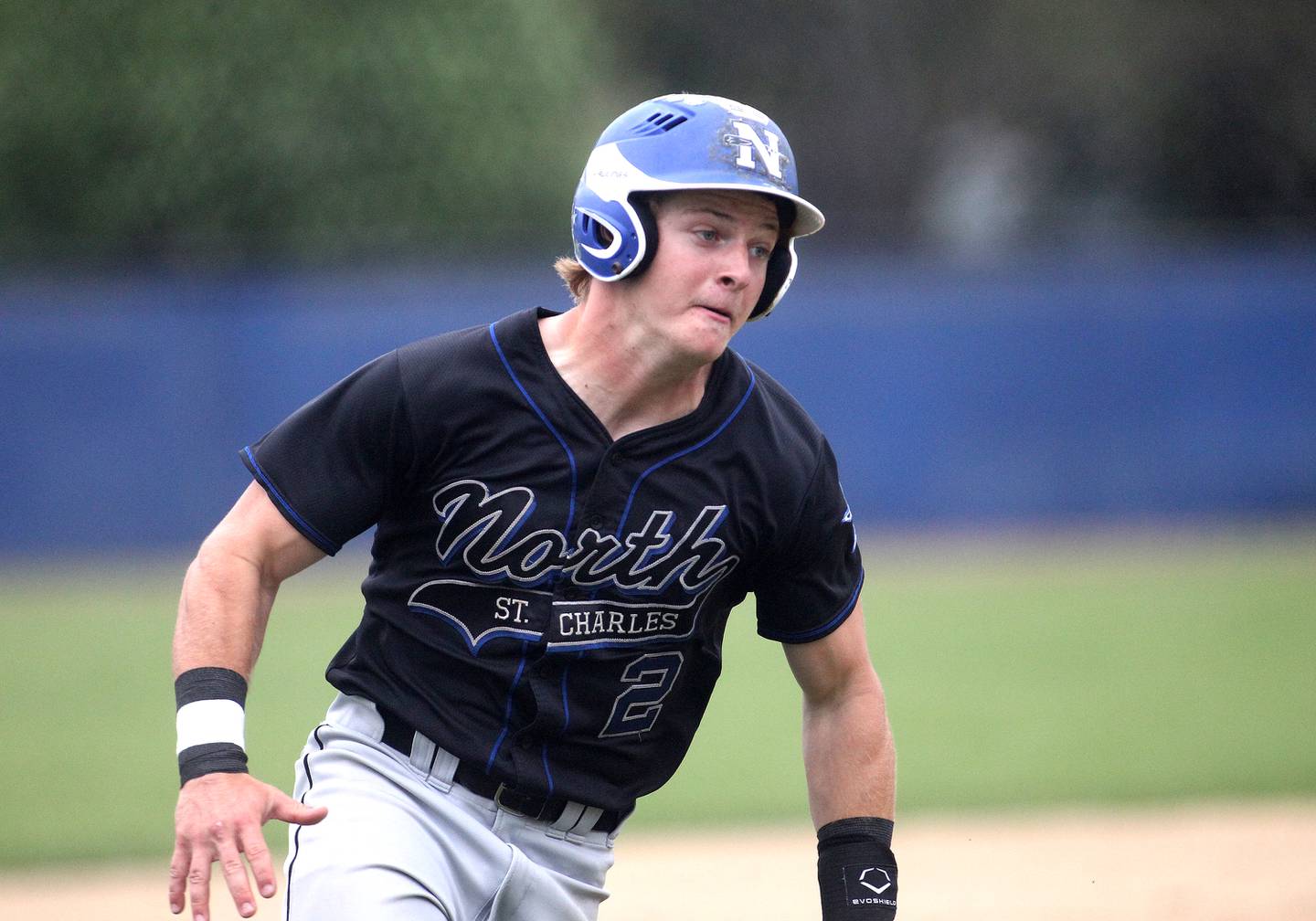 His competitiveness and willingness to win at all costs shines through whether he's making a tough play on a hit to shortstop or throwing 94-miles-per-hour in a pitching spot.
But so does his humility and humbleness en route to carving a path to Notre Dame.
"I didn't come up from a family that had any baseball background. I played with a lot of buddies who had older brothers or dads or anyone in the family that had been through the [recruiting] process before," DeMarco said. " … Baseball was kind of new for our family at that type of level. Me, along with my parents, weren't so sure how everything was going to pan out because we had never done it before."
"My dad coached me since I could barely walk, whether it was whiffle ball in the backyard or coaching little league teams," DeMarco said. " … I never would've been to the place I was if it wasn't for my dad and my mom helping out … I'm just really grateful for what they did to get me [to] this point."
The North Stars' 2019 state run was "one of the best times I had playing baseball in my life," DeMarco said. "It doesn't matter who you're playing, where you're playing … there's nothing better than high school baseball that I experienced so far."
Despite his incredible prep career, DeMarco has a lot more to prove at the collegiate level. And, perhaps someday, beyond that.
"It's really only the beginning," DeMarco said. "In my mind, I don't think I really accomplished that much yet so far. I had a great high school career, but you show up on a college campus and it's those kids that had a great high school career from all over coming back together. Now, these guys have to compete."