The St. Charles East boys basketball program is ready for a fresh start.
Former Saints star guard Justin Hardy passed away from stomach cancer on May 29. The 2022-23 Saints plan on honoring him with their play this season.
St. Charles East coach Patrick Woods said his team is motivated for a memorable season. The Saints have a retooled roster with a mix of several upperclassmen and sophomores ready to compete for playing time.
"We have a long ways to go, but I really like how they're competing well and playing together," Woods said. "I think we will see a much improved group over last year, also because we finally have a normal year under our belt. That will really help."
Woods said the Saints, who finished with a 4-25 record and 2-12 mark in the DuKane Conference, have been building toward a strong summer with the upperclassmen aiming for a turnaround season.
He noted the recent play of seniors Steven Call, Jack Borri, Drew Clarke and Eddie Herrera.
"They play hard, shoot the ball and have a nice concept of our program and what's going on," Woods said. "We also have a nice group of young kids coming up with the returnees, so we will be competitive this year. We're trying to get back on track."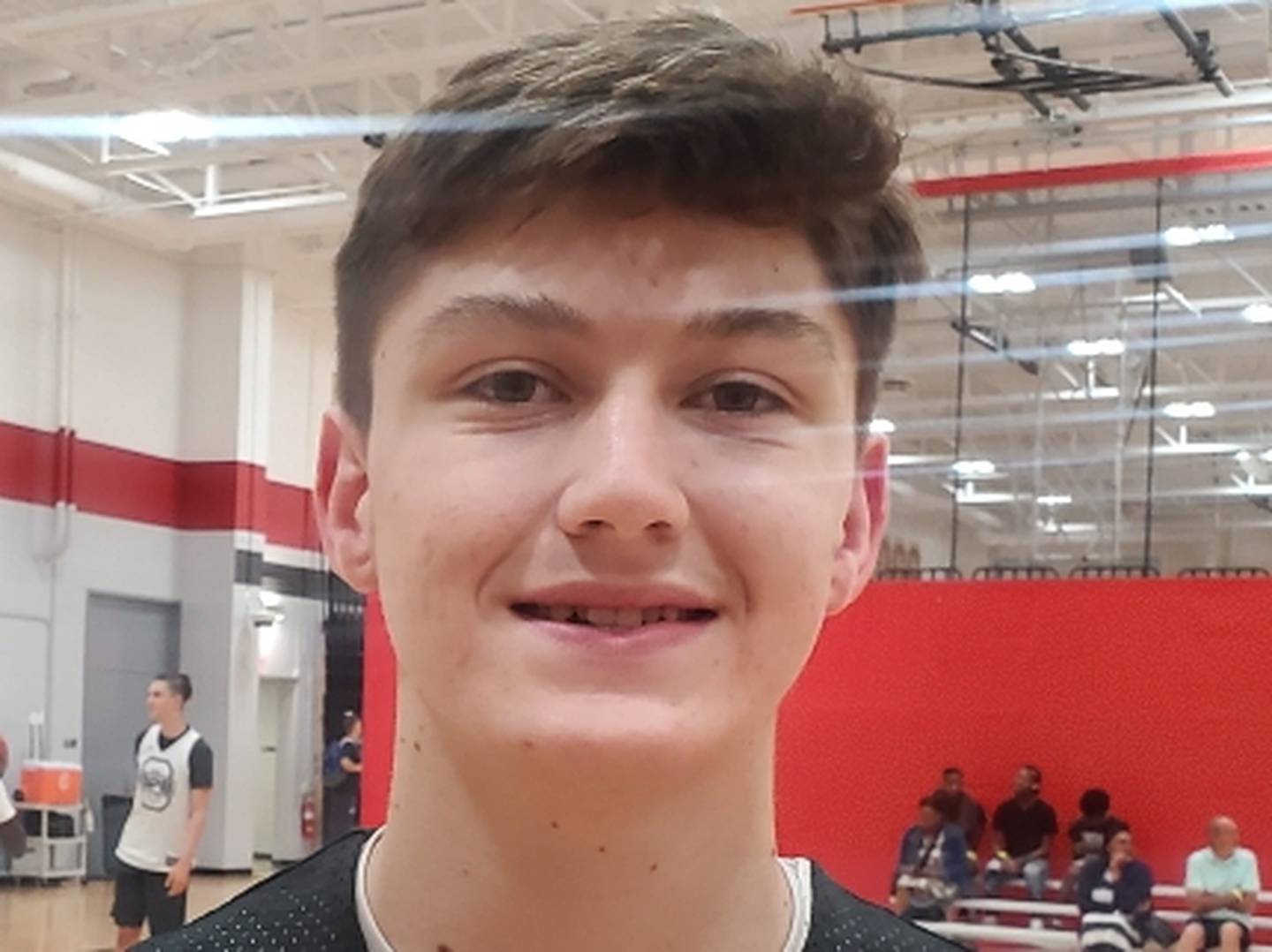 The 6-foot-1 Call said he's better adjusted to playing heavy minutes on the varsity after earning a starting spot in the middle of last year.
"I brought energy to the team, was a good defender and made plays on the offensive end last year," Call said. "I think being a starter helped me. Now I'm pushing myself to become better. I think I'm a better shooter and defender and attacking the rim, but I have to work on my right. I'm hoping to attack my right side better."
Borri said he benefited from playing on the varsity last season. He hopes that will speed up his adjustment to a bigger role this year.
"Last year I mainly came off the bench looking to score and shoot," Borri said. "This year I'm trying to expand more and be more of a playmaker for the team. I think I've gotten a lot better offensively, just from being aggressive and being able to pass guys and make the next pass. Hopefully, I'll be a stronger defender and be able to hit shots and play a big role for our team."