Compiled by sports reporter Jacob Bartelson, here are the top 10 Kane County sports stories of 2021, in no particular order.
We made it
Let's be honest, after a whirlwind shortened preps seasons and then restarting months later, it is an incredible feat to be pulled off. Coaches, administrators, players and everyone involved: Congratulations, whether you won a state title or were just able to enjoy playing alongside your friends one more time.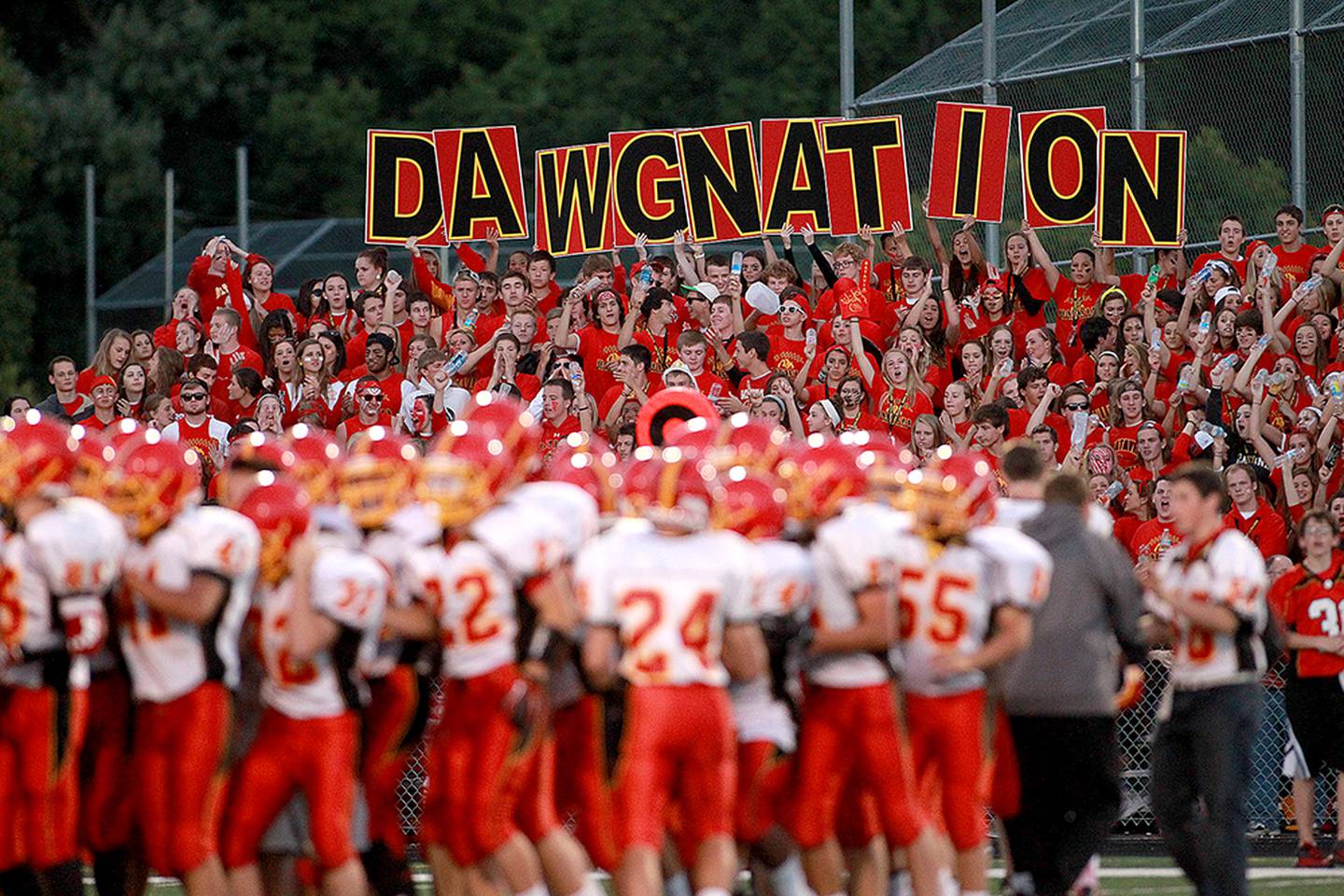 Leah Hayes Kaneland state swimming records
Hayes, a Kaneland sophomore, won two IHSA state swimming titles in November, setting state records in both the 200 individual medley (1:56.62) and the 100 freestyle (48.34). Hayes, an Olympics hopeful in the coming years, has an incredible back story, one filled with determination and perseverance.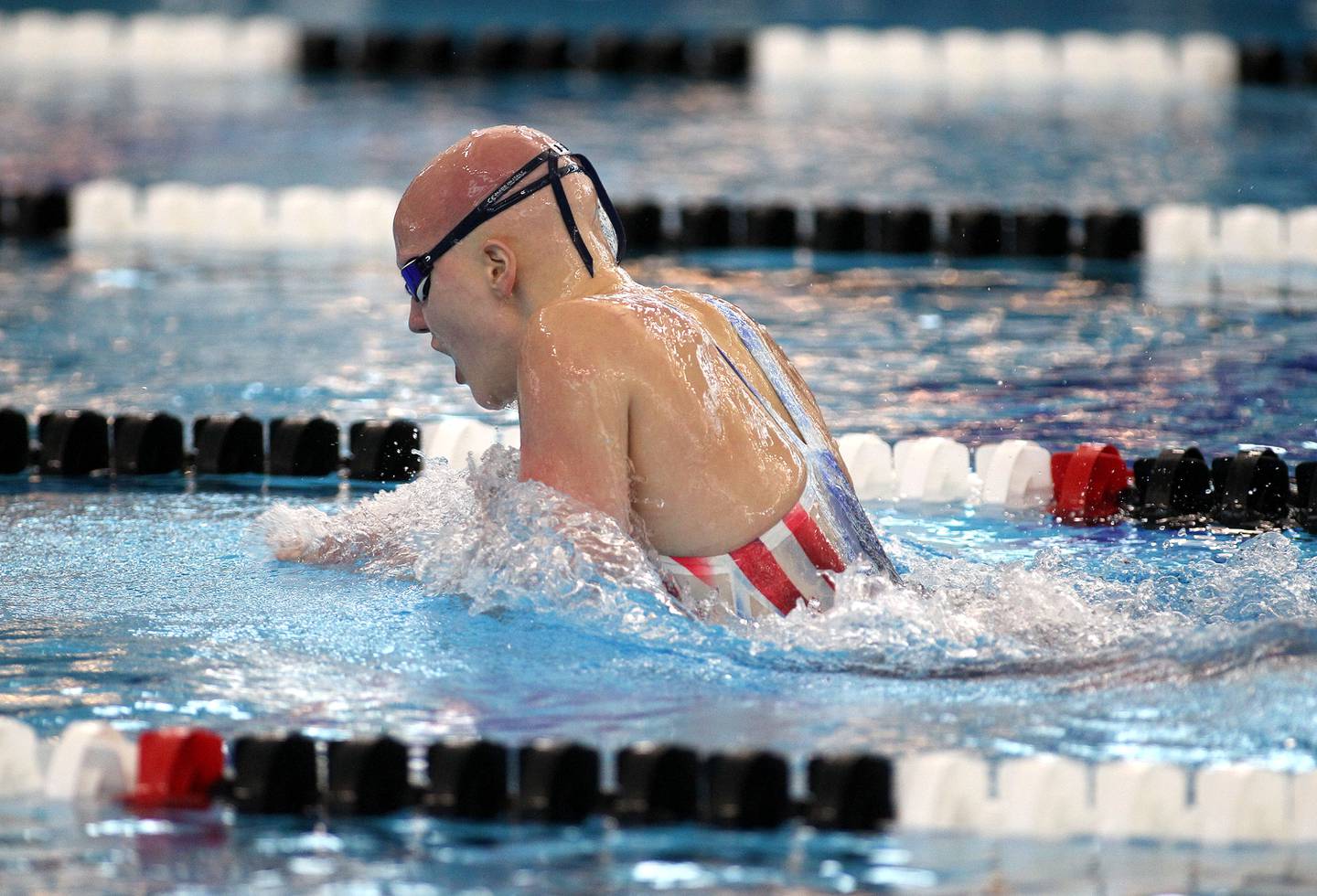 Kaneland girls volleyball run
Led by Kane County Chronicle Player of the Year Maddie Buckley, Kaneland soared to incredible heights as a program. The Knights were undefeated in Interstate Eight Conference play for two consecutive seasons, won their fourth regional title in six seasons and were at the doorstep of potentially winning the program's first sectional title since 1977.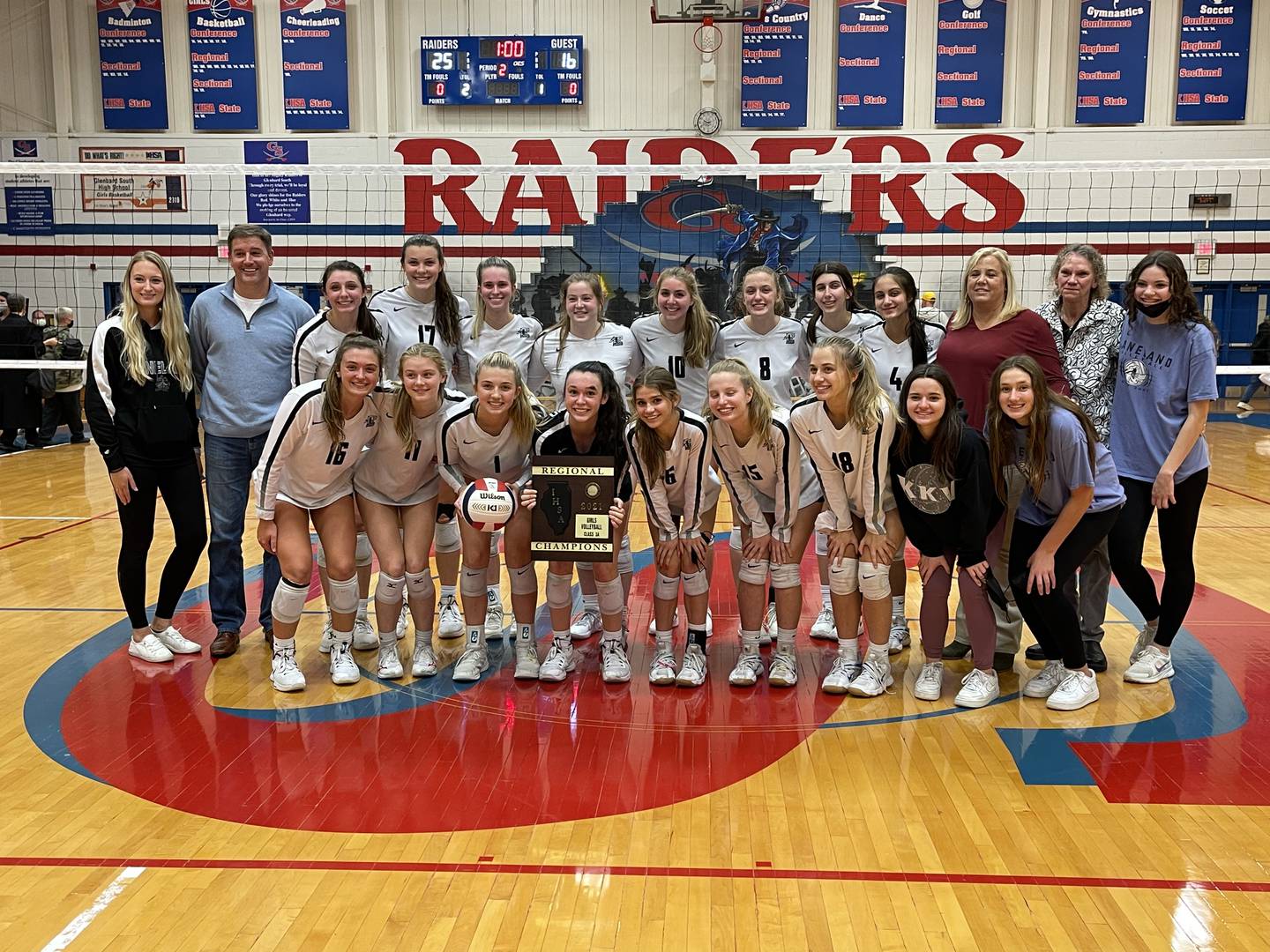 Batavia football
We suspect Batavia will forever ask itself "what if" in regards to the controversial finish in the Class 7A second-round playoff game against Mt. Carmel, but regardless, the Bulldogs turned in a dominating performance all season. Batavia had an undefeated regular season, powered by an offense that averaged 31.4 points, 17 first downs, 185.5 yards rushing and 322.8 total offensive yards a game. Defensively, the Bulldogs shined giving up an average of 12 points, 56 rushing yards and 186 total yards a game. Senior running back Jalen Buckley was the 2021 Chronicle Player of the Year.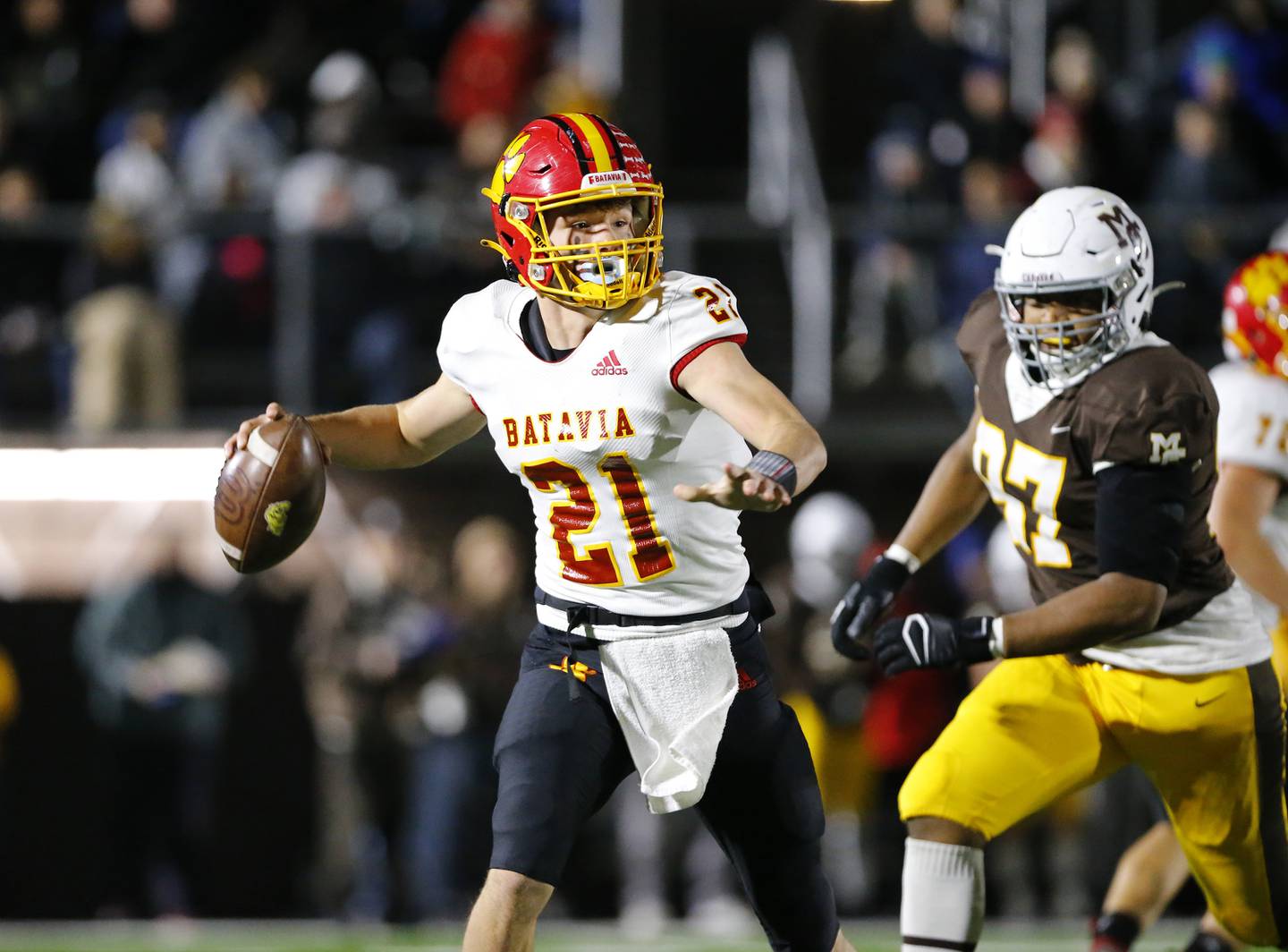 Geneva football resurgence
Following the retirement of 20-year coaching veteran Rob Wicinski, the Vikings turned in their best season in six years by returning to the postseason and reaching the second round against St. Rita, the eventual Class 7A runner-up. Powered by a senior group led by Alex Porter, Carter Powelson and Blake Stempowski, the Vikings pulled off statement victories against St. Charles North, Kaneland, Wheaton Warrenville South, and Collinsville in a first-round playoff game. Hats off to coach Boone Thorgesen and that team.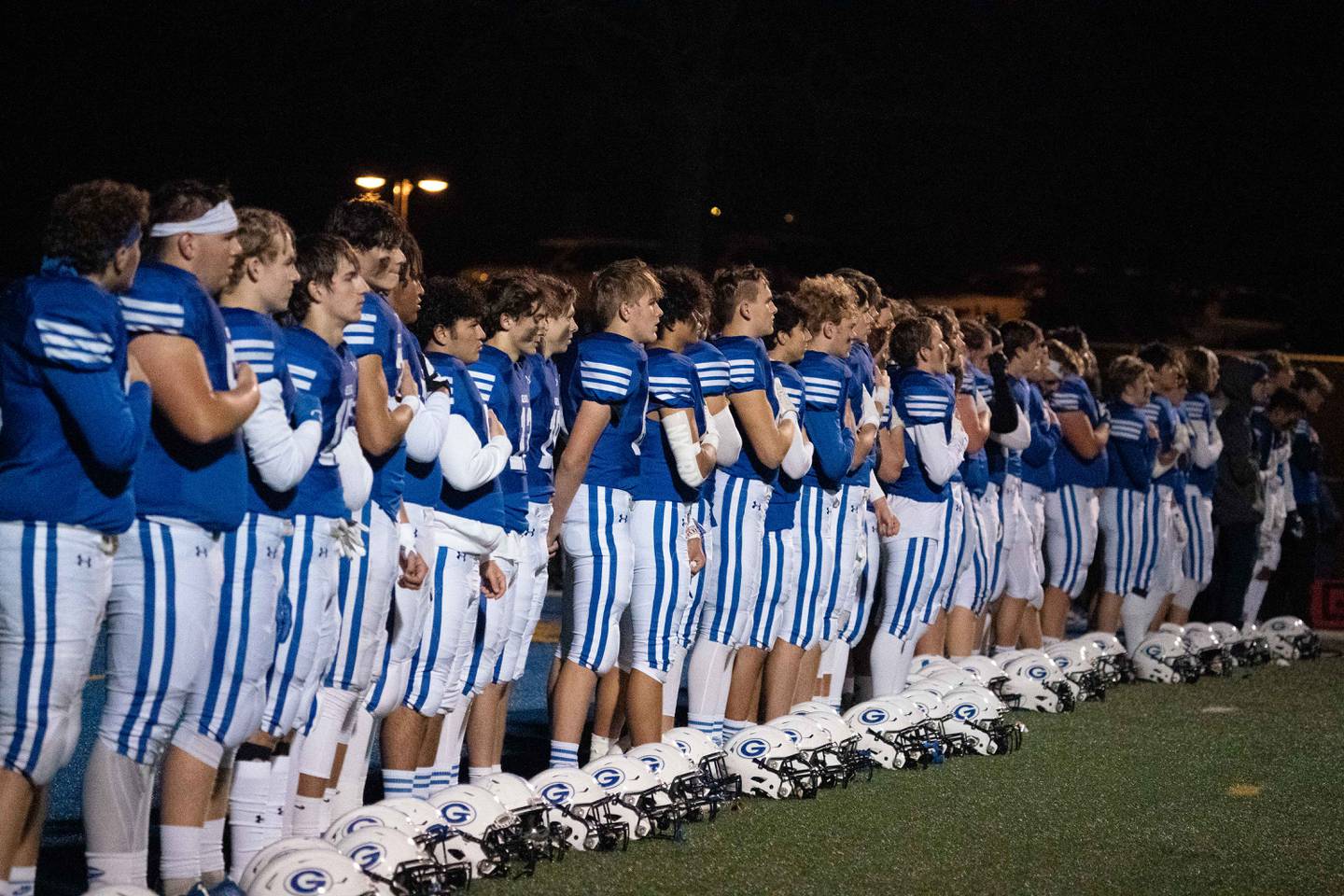 Kane County Cougars first season in new league after being dropped by MiLB
After an uneasy few months following being dropped by Major League Baseball as a minor league affiliate, the Kane County Cougars began its next chapter in the American Association of Professional Baseball, a partner league, and fought to a 44-55 record in its inaugural season in the new league. Beyond the win-loss record, the Cougars were able to eventually move to full capacity, welcome thousands of fans back and put a product on the field by May, 2021 for the first time since Sept. 2019.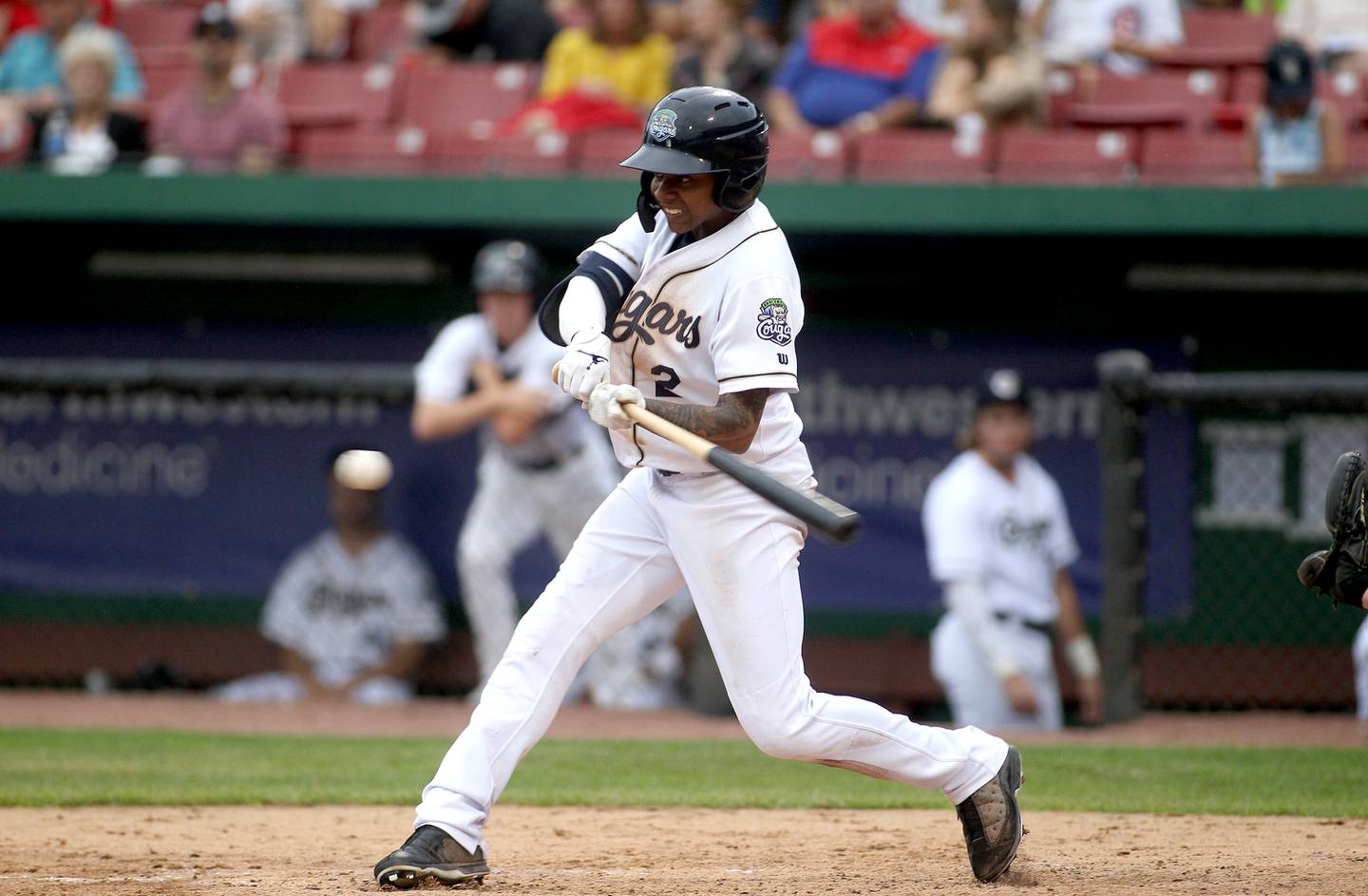 Catie Nekola, Reese Clark and Tyson Malak
It's hard to ignore the collective individual seasons of St. Charles North senior Catie Nekola, Geneva senior Reese Clark and Burlington Central senior Tyson Malak.
Nekola was neck-and-neck with Geneva senior Reese Clark all season across conference and post-season play. Both consistently traded places for top finishes by perhaps a stroke or two and were named co-DuKane Conference Players of the Year.
Nekola bested Clark by three strokes at the Class 3A regional and by one stroke at the sectional. Clark was medalist at the conference meet.
Nekola and Clark both tied for fourth at the state meet in October. Nekola's eye-popping 5-under-par second round that tied the course record – and was St. Charles North's best individual round at the state tournament – helped separate her to be named the 2021 Kane County Chronicle Girls Golfer of the Year.
Clark, to her credit, had the best-ever finish for a Geneva girl at the state meet.
Malak, meanwhile, had a senior season that saw a second place finish at regionals and fifth at sectionals to set the table for the second-best ever finish for a Burlington Central boys golfer at the state meet. Malak, who tied Kaneland's Josh Pehl with a 147 at state, was four strokes behind Central graduate Matt Weber's state record 143 from 2013.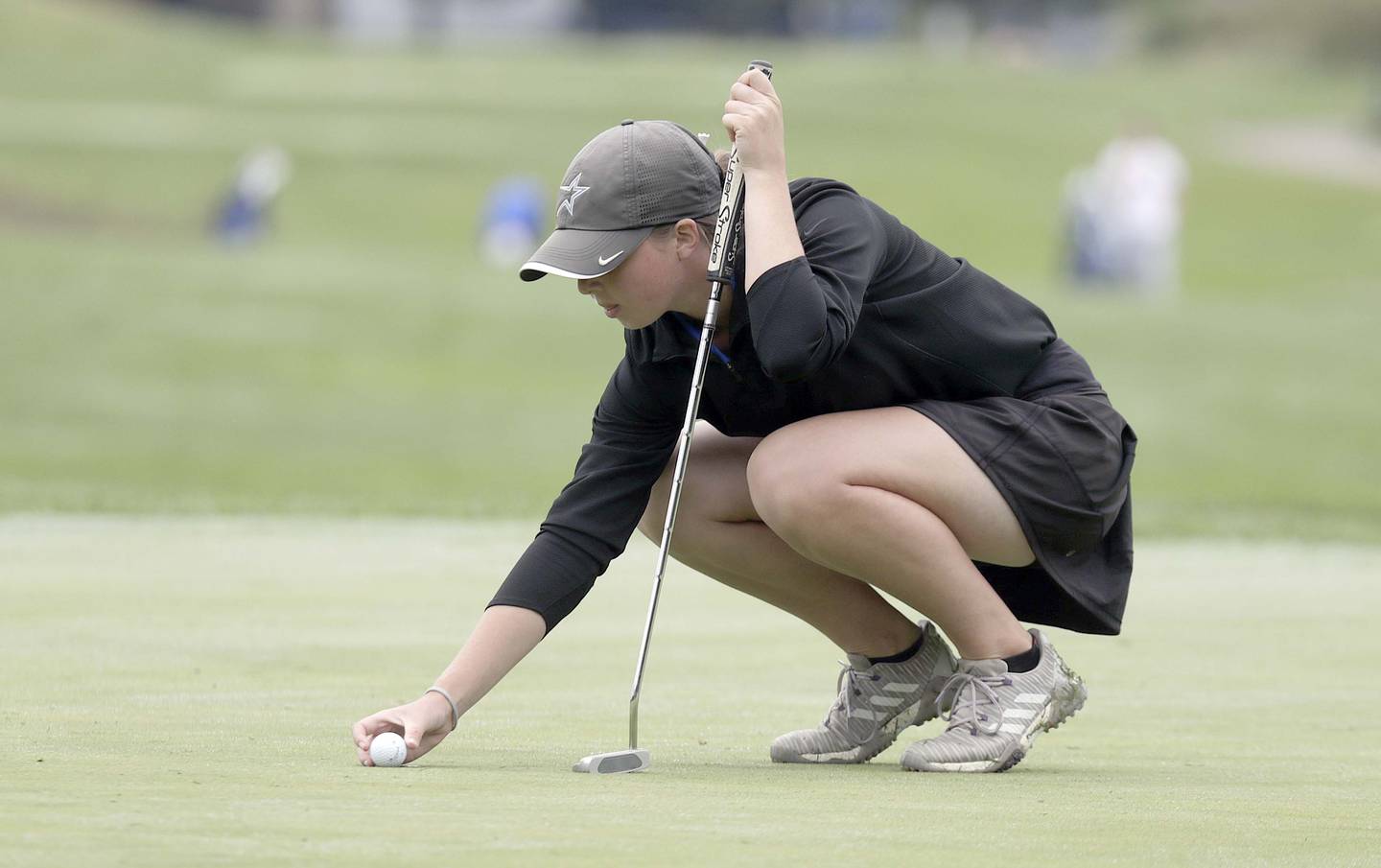 Micah Wilson and Lianna Surtz run to state titles
It could be hard to find a more dominating track and cross country athlete than St. Charles East senior Micah Wilson.
In cross country, Wilson captured the state individual title at 14:11.18. Wilson also won the DuKane Conference championship – the third consecutive year a St. Charles East runner won the top spot at conference – took first at the regional hosted by St. Charles East and defended his sectional title en route to his final bow at state.
Earlier in the spring track season, Wilson became the first individual track state champion in Saints program history in the 3,200-meter race with a finish of 9 minutes, 11.71 seconds.
Two weeks later, Wilson, a Wisconsin recruit, participated in the Nike Outdoor Nationals competition in Oregon. He placed second in the country for the 5,000-meter race with a time of 14:38.06.
Surtz, a state cross country champion in 2019, won it again with a 17:21.45 finish to best the 17:29.24 time of Urbana's Kate Ahmari. The Royals placed fifth, the program's best-ever finish.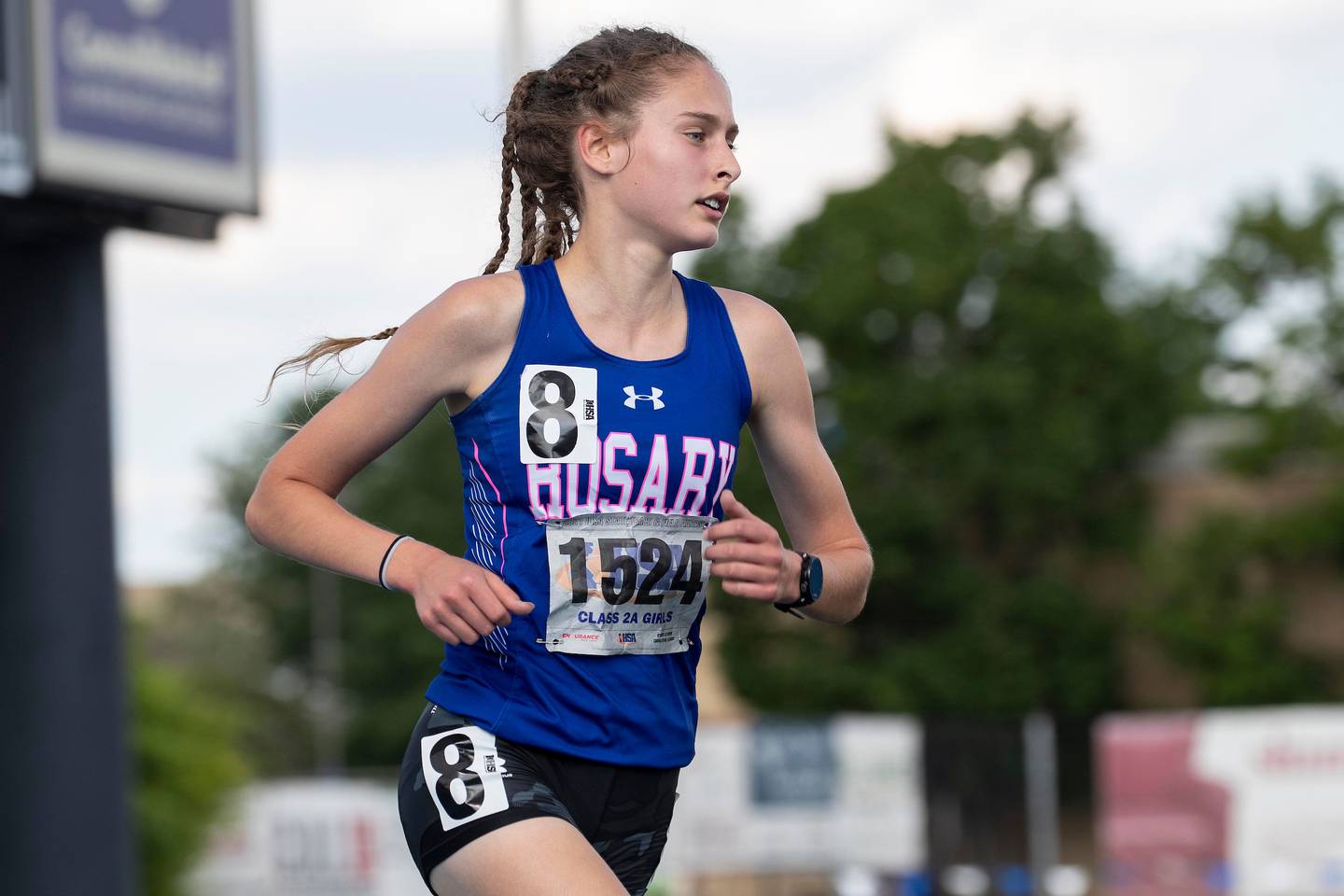 St. Charles East girls soccer
Their only loss was in the Class 4A supersectional, a difficult 1-0 loss to Barrington, in May.
The Saints' undefeated regular season included the 600th win in program history. St. Charles East went on to win regional and sectional titles, beating rival St. Charles North in the sectional final, and nearly reached the program's first state tournament appearance since 2014.
St. Charles East had 11 seniors on the team.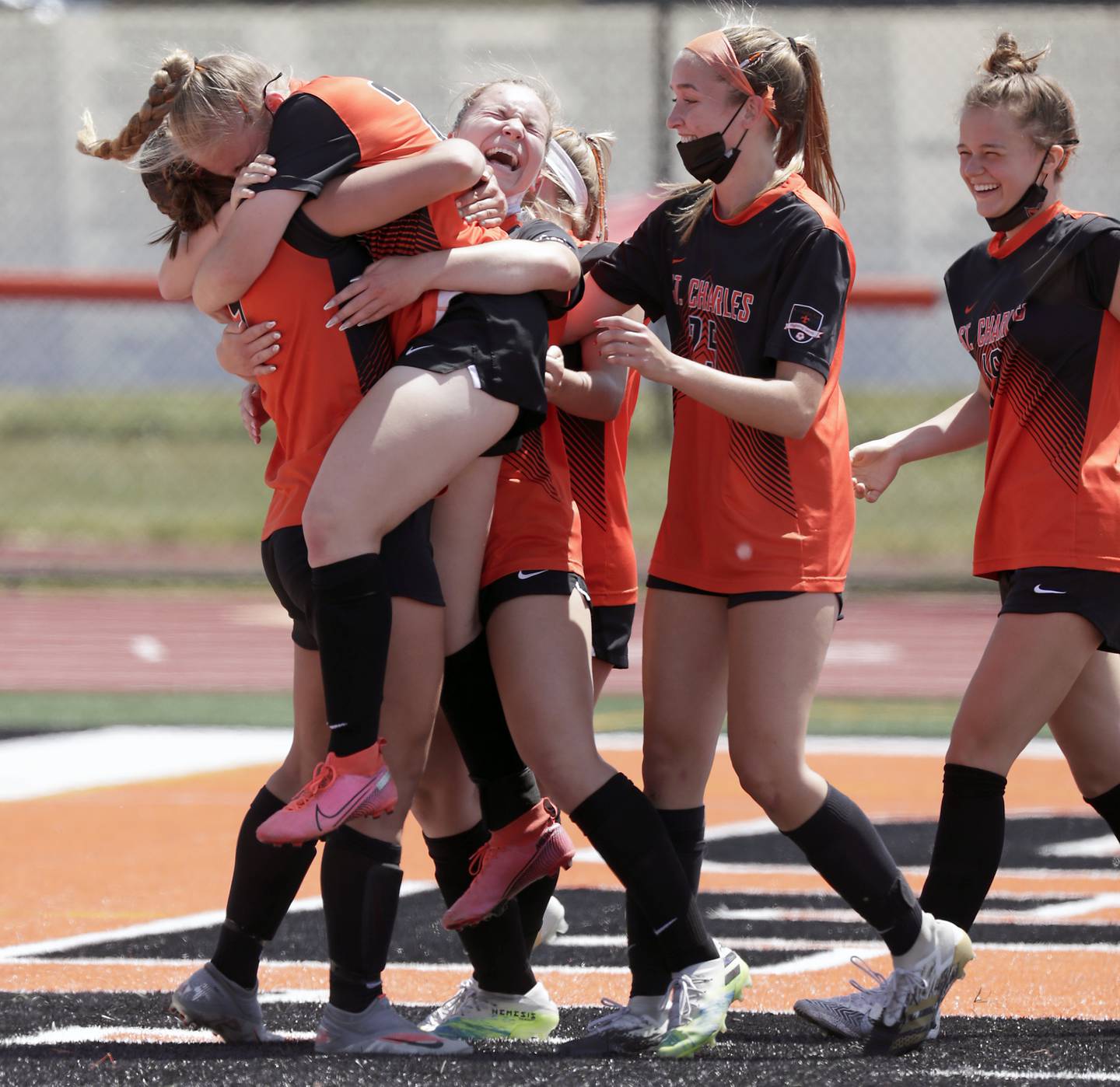 St. Charles North girls softball
With only one senior, Anastasia Pappas, the North Stars (14-8) embarked on a perhaps unlikely state tournament run that concluded in the supersectional game against Lincoln-Way Central.
Their regular season endured a brief pause due to COVID-19, but they still fought to regional and sectional titles. Their sectional title came in an upset over top-ranked St. Charles East. North Stars sophomore Ava Goettel took a no-hitter into the fifth inning and she had plenty of offense behind her.