In picking a destination for a celebratory lunch for a visiting friend's birthday, we opted for Fiora's on Third Street in Geneva.
Happy to see luncheon service back this summer, we planned to settle in on the expansive patio, but a rainy day changed all that. Luckily, Fiora's has the next best thing, a lovely, glassed-in sun room that provided a safe haven from the raindrops, but didn't diminish the outdoor views. It also let us enjoy the historic building's elegant interior, including a fireplace-anchored dining room with a sparkling chandelier filling in for the missing sun.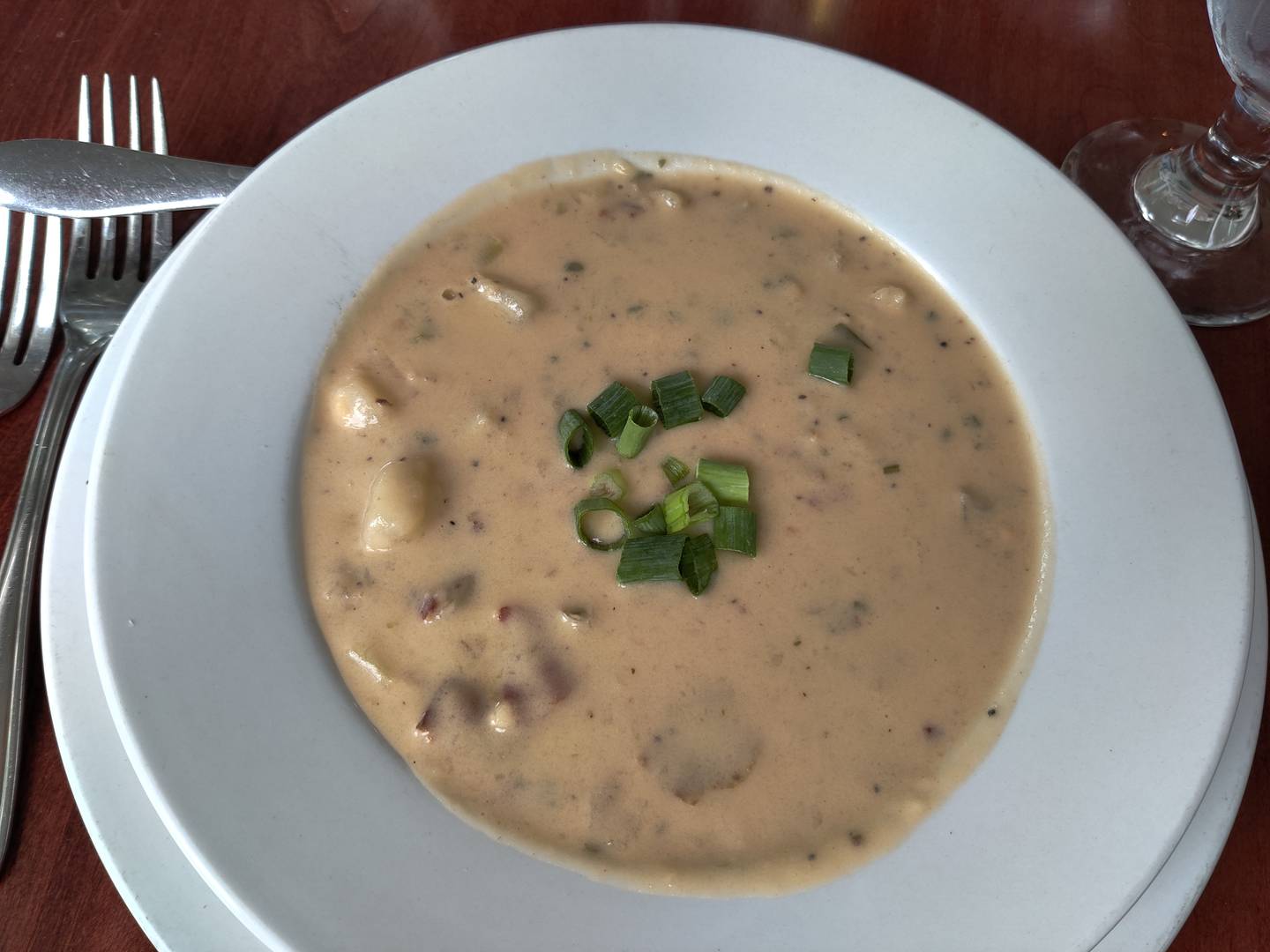 We launched the meal with the day's wonderful potato soup, a satisfying opener that was seasoned well and included tidbits of bacon.
As his entree, the honoree selected the rucoletta salad, to which he added salmon. A large, gorgeous fillet arrived atop arugula studded with different hues of beets, goat cheese, pine nuts and strawberries, dressed with a balsamic vinaigrette.
"It's a great combination," he said.
The other salad choices are grilled romaine or the Fiora spring salad, with the option of adding chicken, shrimp or salmon.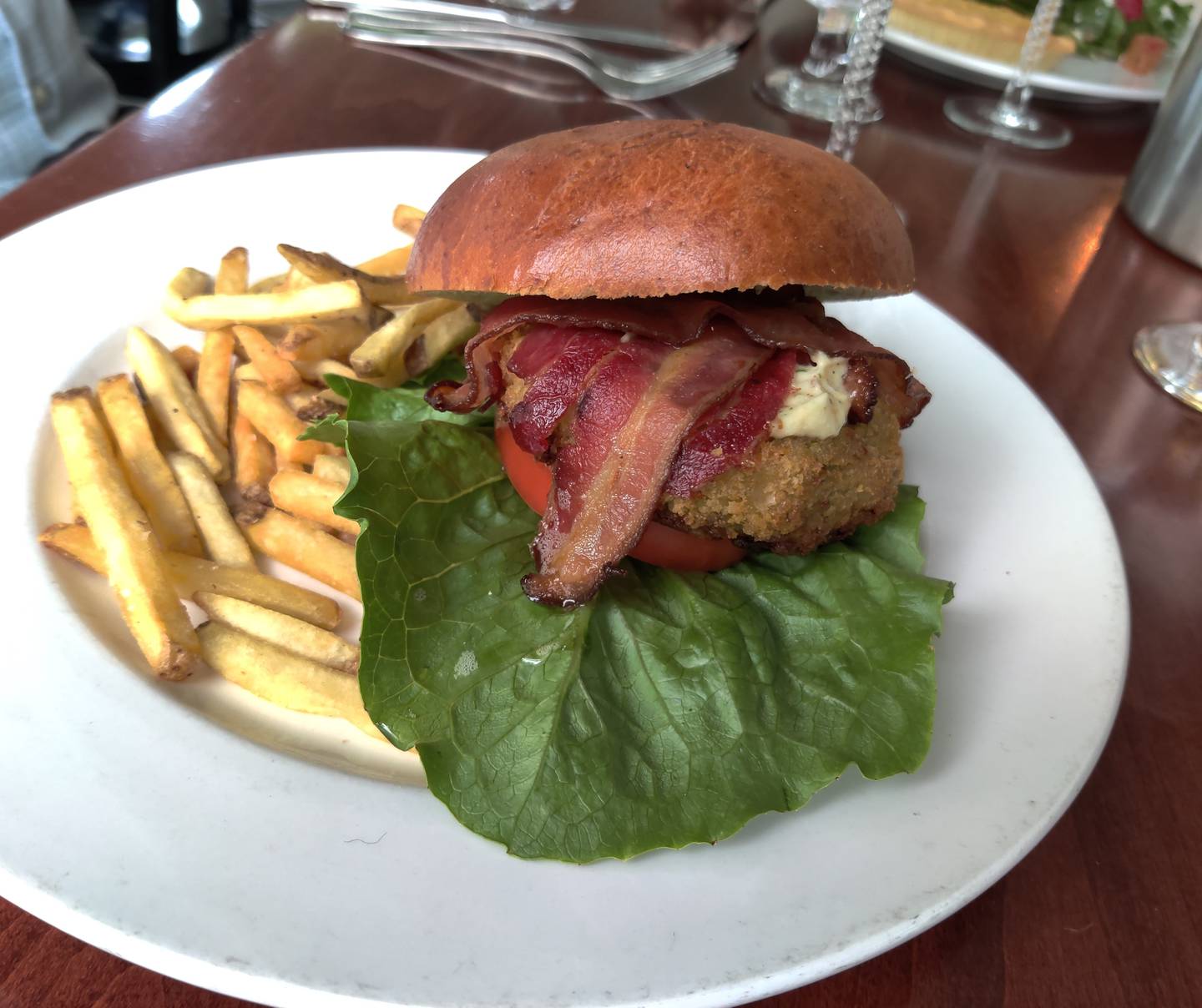 A fellow diner selected the crab cake BLT, a towering sandwich that featured a lump crab cake, bacon, tomato slices, romaine and house-made dill garlic mayo atop a brioche bun. Thinly cut french fries arrived hot and crispy.
"A new take on crab cake was pairing it with lettuce, bacon and tomato," he said. "What's not to love?"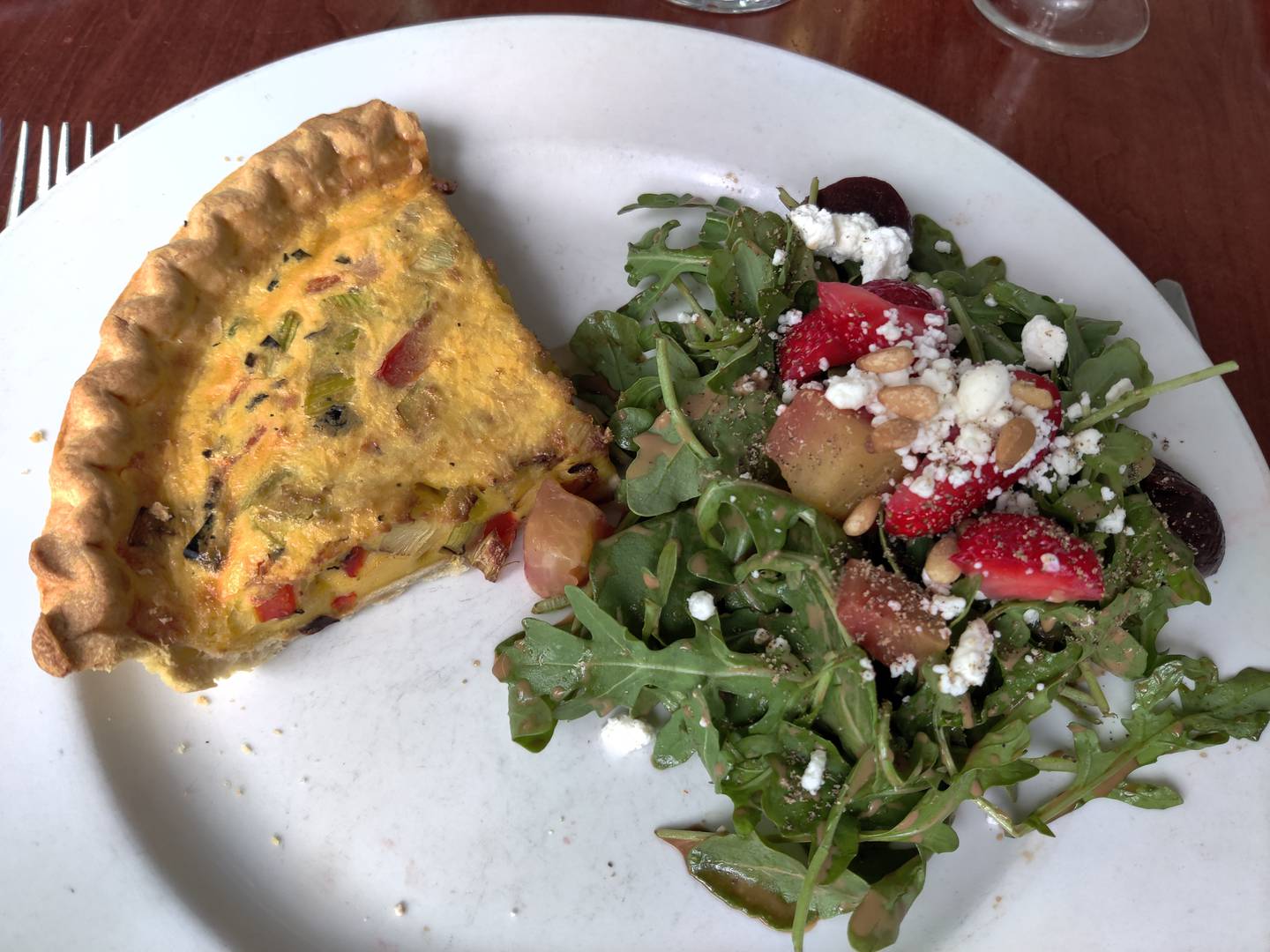 Another diner and I ordered identical meals, the popular quiche of the day. We enjoyed the red pepper and leek quiche in a flaky crust, and the rucoletta salad as our chosen side.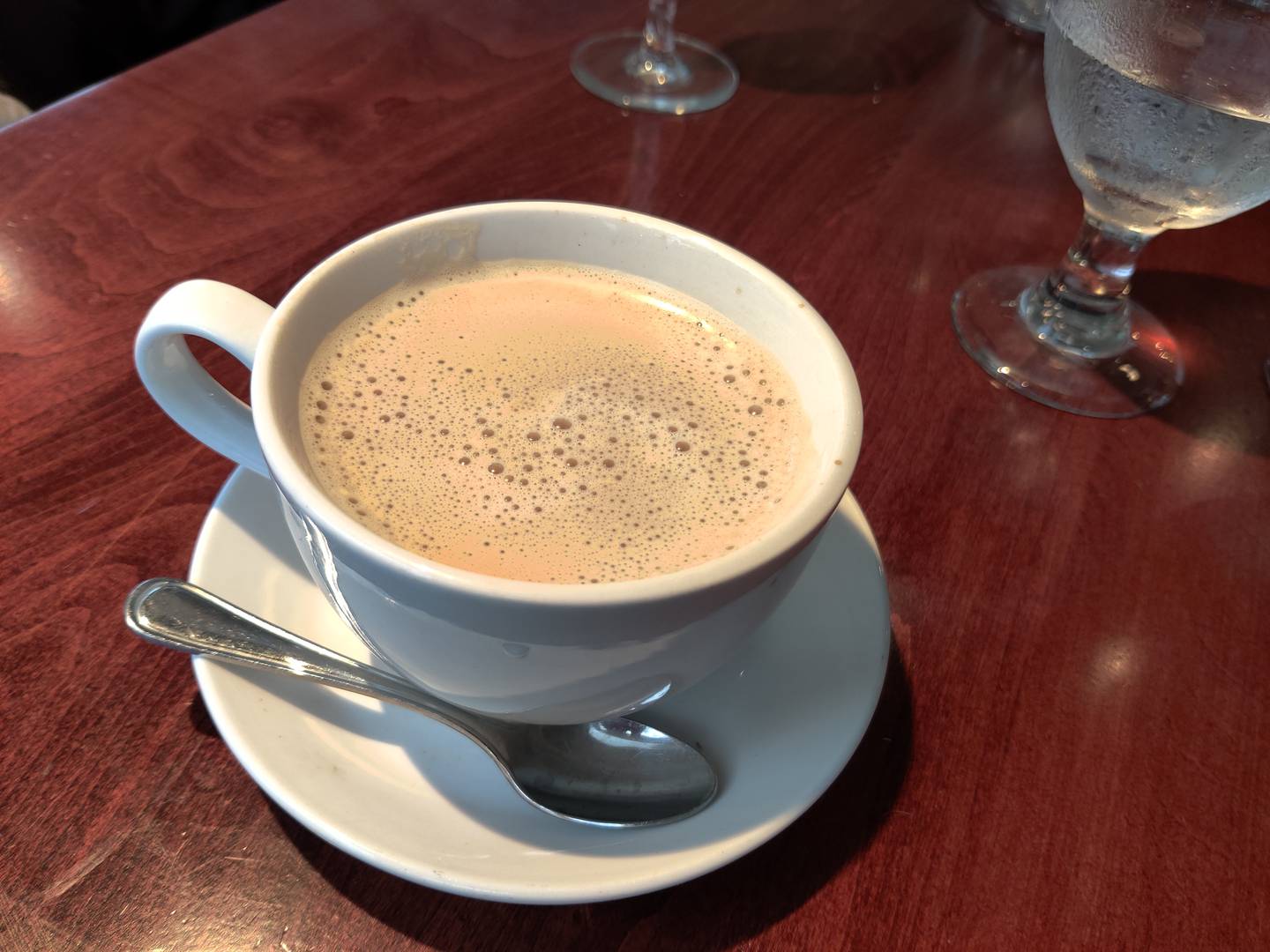 Too full to order a sweet for dessert, we capped our meal with luscious cappuccino.
For another kind of treat, the restaurant features live music on the patio on various dates.
On the culinary news front, Fiora's is doing its own celebrating. Its Facebook page last week noted:
"We were lucky to have Chef Gail visit us from Texas this last weekend, and guess what?! She's joining our team!! Gail, we are thrilled and can't wait for you to start in September. For those that did not get a chance to meet her, you're in for a treat. Gail [Huesmann] was a top 10 finalist in the World Food Championships, winner of 'Supermarket Steakout' on the Food Network, and also a star on Food Network's 'Cutthroat Kitchen.' Her food and personality will win you over."
We've long been won over by Fiora's, and expect some interesting edible surprises are just around the corner.
• The Mystery Diner is a newsroom employee at the Kane County Chronicle. The diner's identity is not revealed to the restaurant staff before or during the meal. If the Mystery Diner cannot recommend the establishment, we will not publish a review.
IF YOU GO
WHAT: Fiora's
WHERE: 317 S. Third St., Geneva
HOURS: Lunch from 11:30 a.m. to 2:30 p.m. Thursday to Saturday; dinner from 5:30 to 9 p.m. Wednesday to Saturday
INFORMATION: 630-262-1317, fioras.com