A popular restaurant and bar hit our radar called Walnut SpeakEasy, located just west of Route 31 on the south side of Elgin.
Upon entering, we discovered an appealing interior, with a soaring barrel ceiling in natural wood, exposed brick, walnut accents echoing the establishment's name, and a nicely spaced array of comfy booths, tables and high-tops ringing a horseshoe-shaped bar that is a central focal point. While they are not intrusive, there are close to two dozen televisions catching all the action. A staffer at the host stand seated us promptly.
A multi-page menu took us awhile to narrow down to our picks. We were tempted by the ribs, specialty pizza, and Angus burgers that are freshly char-broiled. Entrees encompass chicken dishes, seafood, steaks and ribs. Walnut SpeakEasy offers daily specials, among them deals on its signature wings, third-pound burger, pizza, Friday fish fry and a weekend dinner combining barbecue ribs and chicken, offered Saturdays and Sundays.
We opened with the baked French onion soup, which was hidden beneath an unexpectedly thick, delicious and amusingly stringy slab of melted cheeses comprised of mozzarella, provolone and Parmesan. The soup itself was well prepared and not overly seasoned – a pure treat thanks to the trio of cheeses.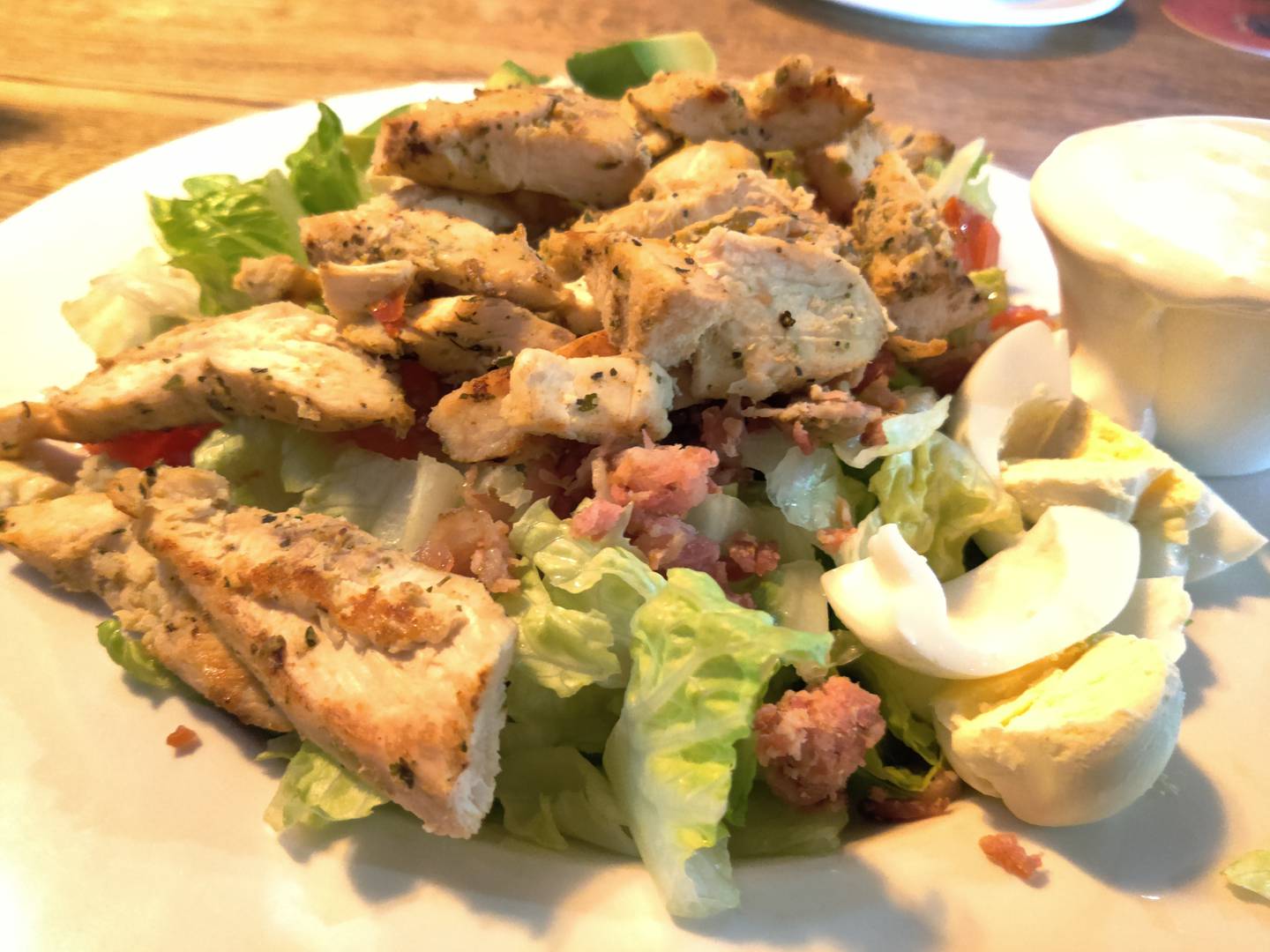 I ordered the Cobb salad, which was covered in plump and juicy, subtly seasoned chunks of grilled chicken breast, beautifully complemented by ripe avocado, bacon tidbits, crumbles of tangy blue cheese, tomato and hard-boiled egg atop mixed greens. I paired it with a tasty blue cheese dressing, and even had leftovers for lunch the next day.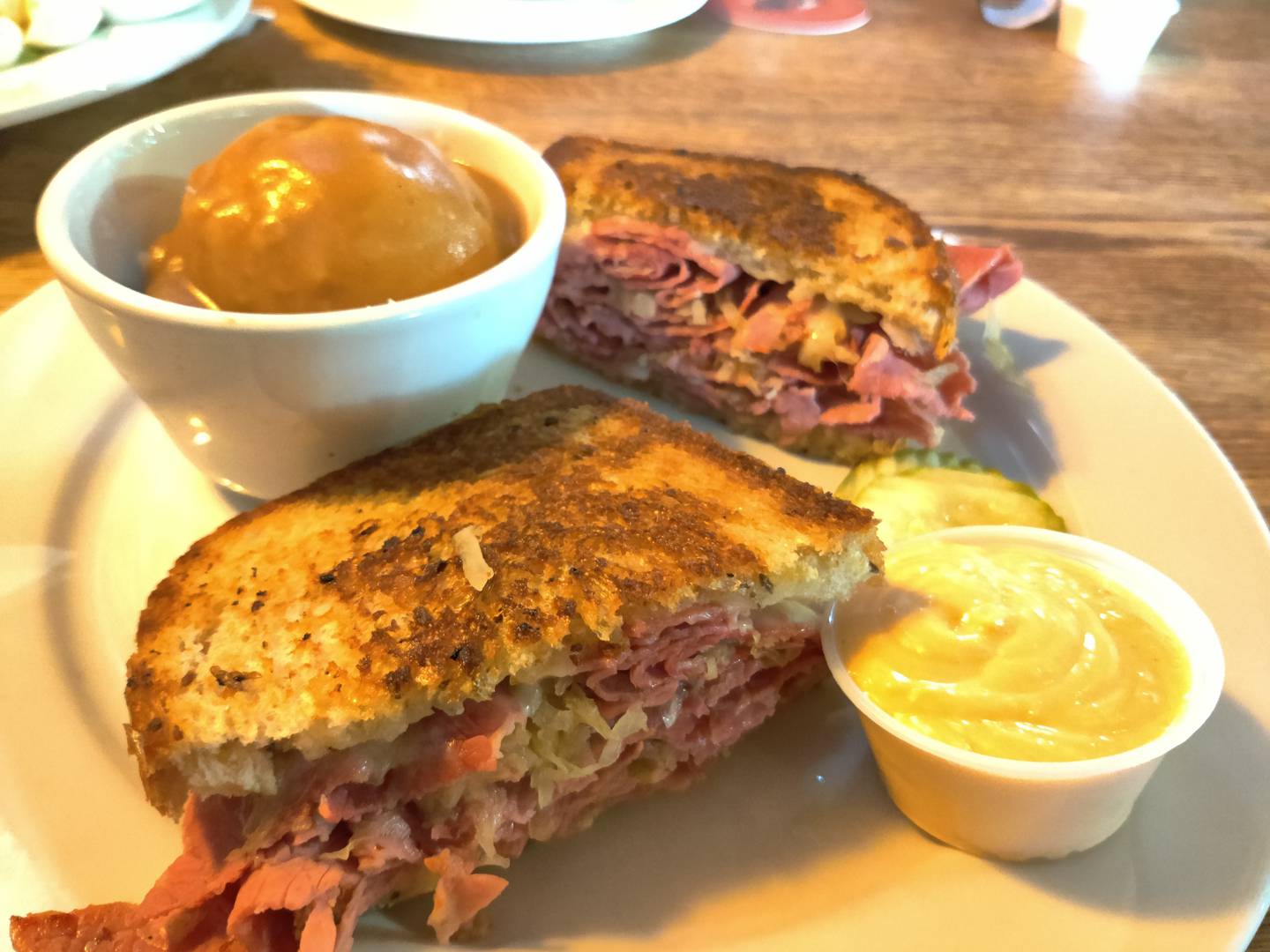 My dining companion ordered a Reuben with the traditional corned beef, sauerkraut and Swiss cheese, and was wowed when it arrived with the corned beef piled high on a nicely grilled light rye. I stole a portion and could only agree that we've found a great sandwich destination. It earned high marks.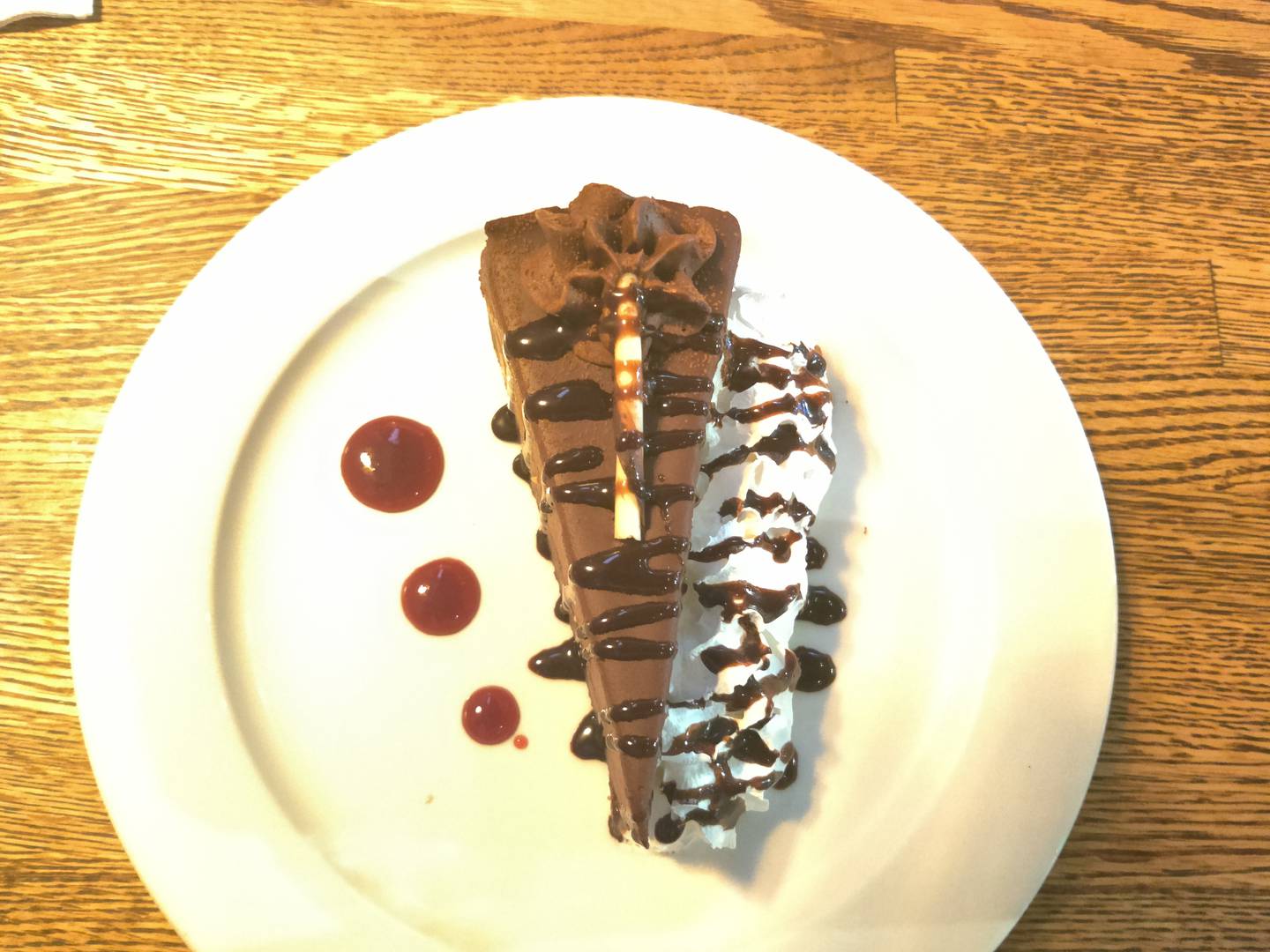 The Death By Chocolate dessert caught our eye, described as a creamy chocolate flourless mousse cake with chocolate ganache. We gave in to temptation, and the gluten-free slice arrived on a bed of raspberry coulis, that also dotted the plate as an eye-catching garnish. Whipped cream with a drizzle of chocolate syrup accompanied the luscious, intensely flavored confection, the texture similar to a dense cheesecake.
Our server was helpful, and the atmosphere at Walnut SpeakEasy convivial. The menu notes the pizza is an award-winning family recipe, one of many reasons to head back soon.
• The Mystery Diner is a newsroom employee at the Kane County Chronicle. The diner's identity is not revealed to the restaurant staff before or during the meal. If the Mystery Diner cannot recommend the establishment, we will not publish a review.
IF YOU GO
WHAT: Walnut SpeakEasy
WHERE: 214 Walnut Ave., Elgin
PHONE: 847-695-2420
INFORMATION: thewalnutspeakeasy.com