Celebrating three months in business in Geneva is Masterpiece Bread, where the artisan, handcrafted loaves flew out the door for Thanksgiving.
We've visited several times, and learned that if you have your heart set on tangy sourdough, the luscious rosemary and garlic recipe, ancient grain or other specialties, it's best to arrive early or better yet, reserve a loaf two days ahead.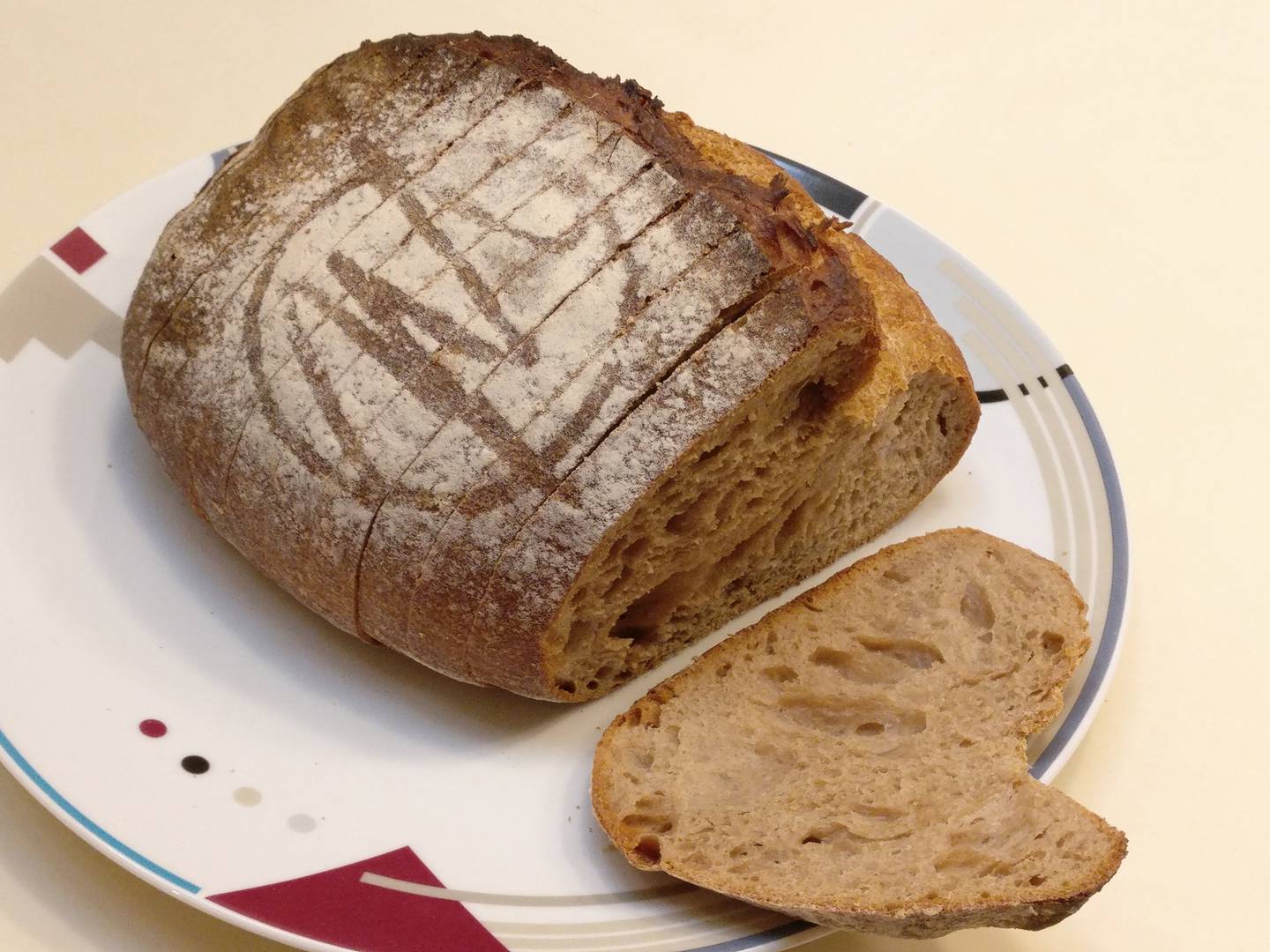 The bakery notes its natural leavening process requires 24 to 36 hours, as the bakers follow bread-making techniques dating back thousands of years.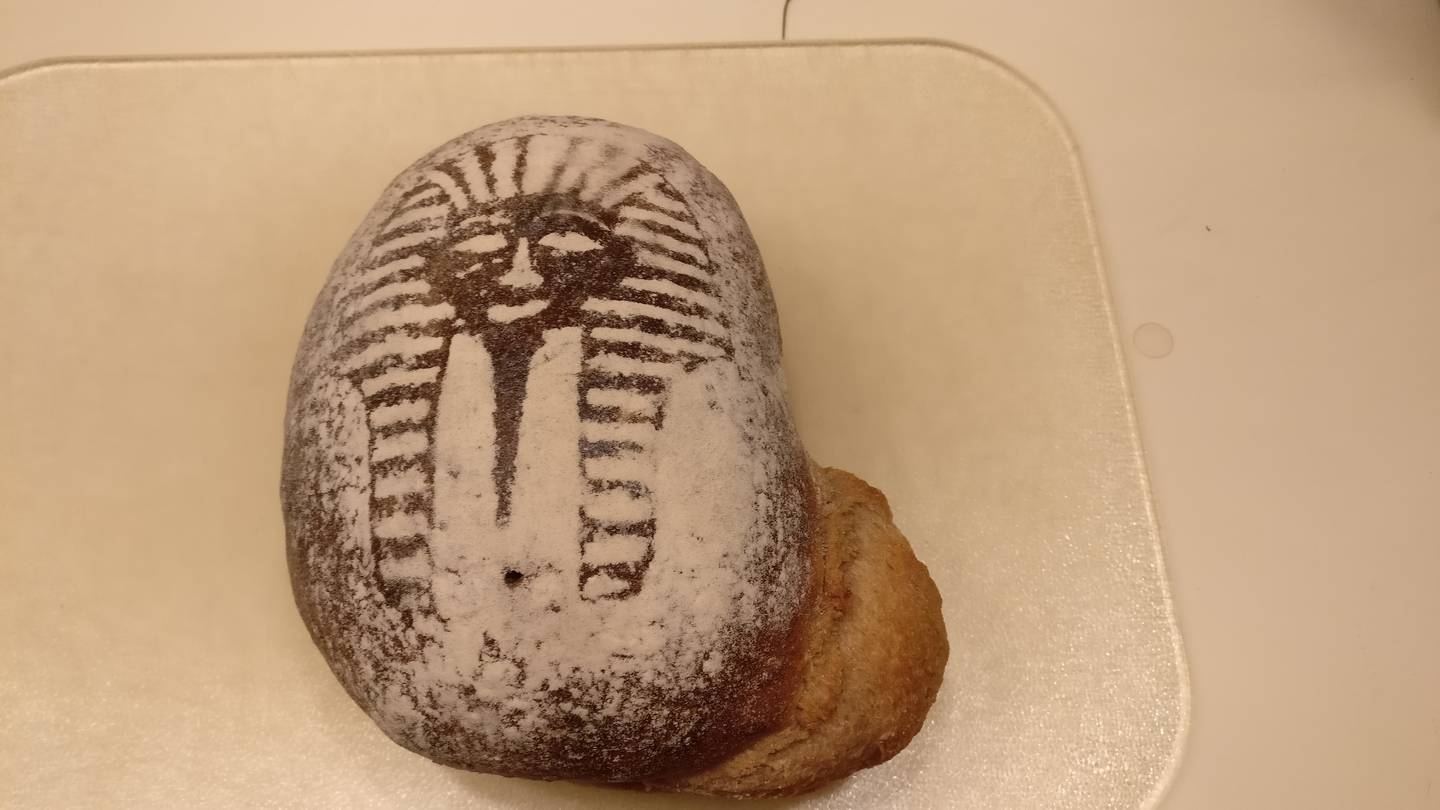 The website adds that all the breads are hand-shaped and naturally fermented without commercial yeast or any preservatives, chemicals or additives. "Using a sourdough starter in all our breads, coupled with stone-milled grains, allows the bread to ferment slowly over time and produces a richer, more complex flavor," Masterpiece Bread states, adding the bakery uses as many organic and locally grown ingredients as possible.
All the loaves begin with organic stone ground whole wheat flour, water, and salt.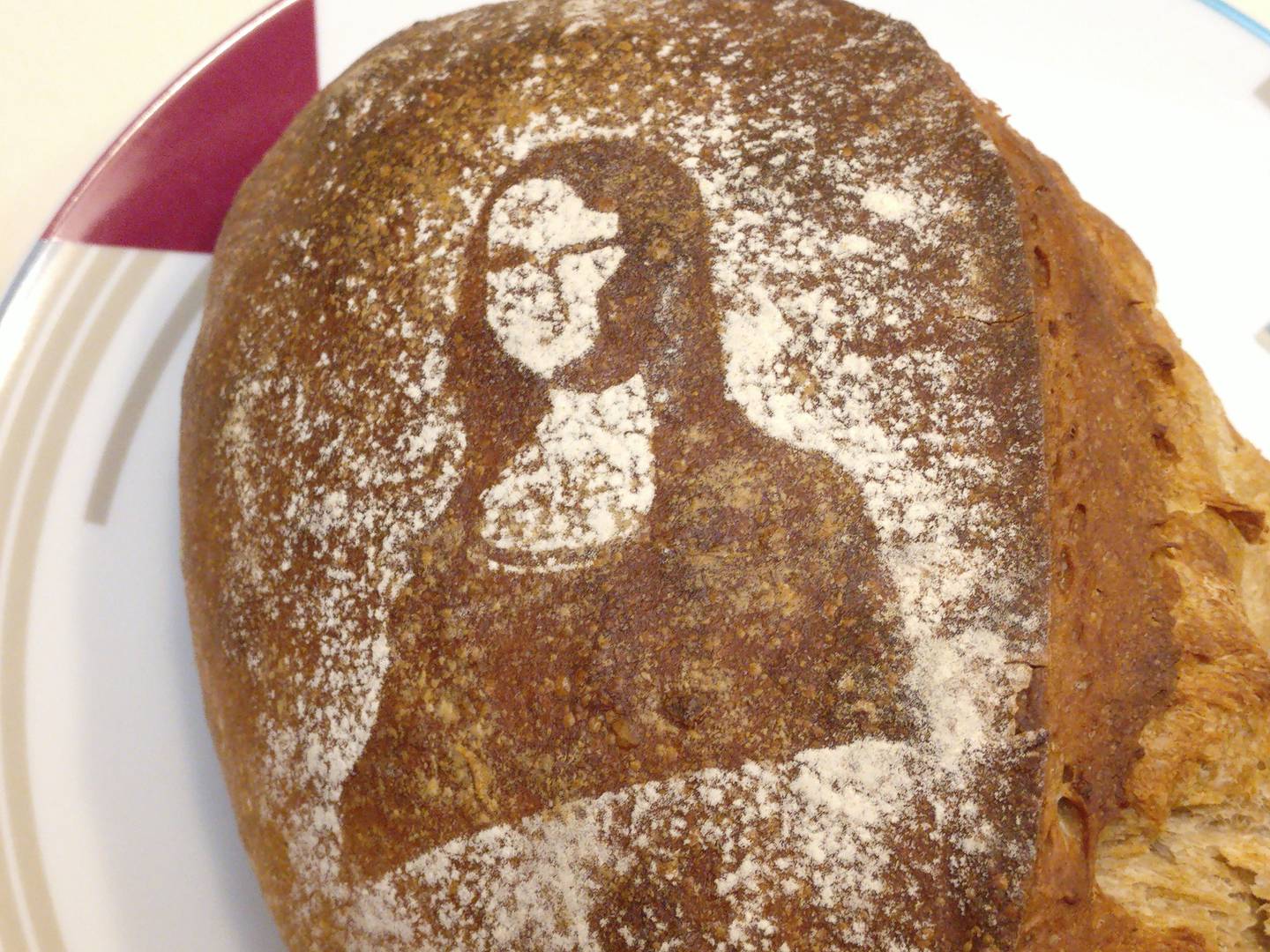 Beyond the superlative flavors, texture and marvelous crusts, the bakers add visual artistry with stencils and a dusting of flour to create an Egyptian pharaoh on the ancient grain loaf; the Taj Mahal on the turmeric loaf; and the "Mona Lisa" on the rosemary and garlic creation to describe a few of the flourishes paying playful homage to artistic masterpieces.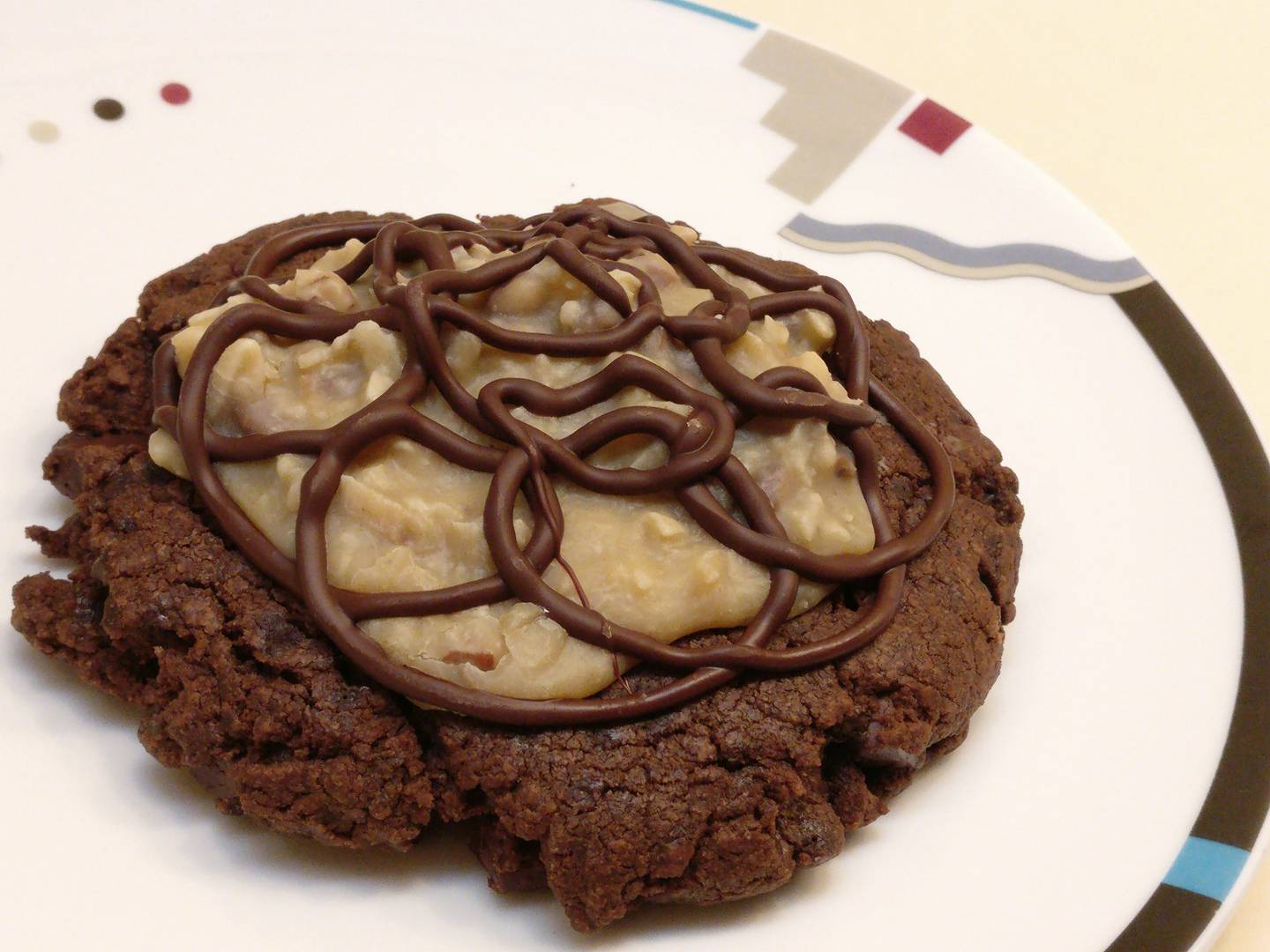 In addition to the staple products, certain loaves and other items are in rotation on the menu. The shop offers cinnamon knots daily and Japanese-style milk rolls twice a week, and always features its quarter-pound cookies. We tried the German chocolate cake cookie, which was ultra chocolatey, with a tasty coconut-pecan caramel icing plus a decorative lattice of bittersweet chocolate on top.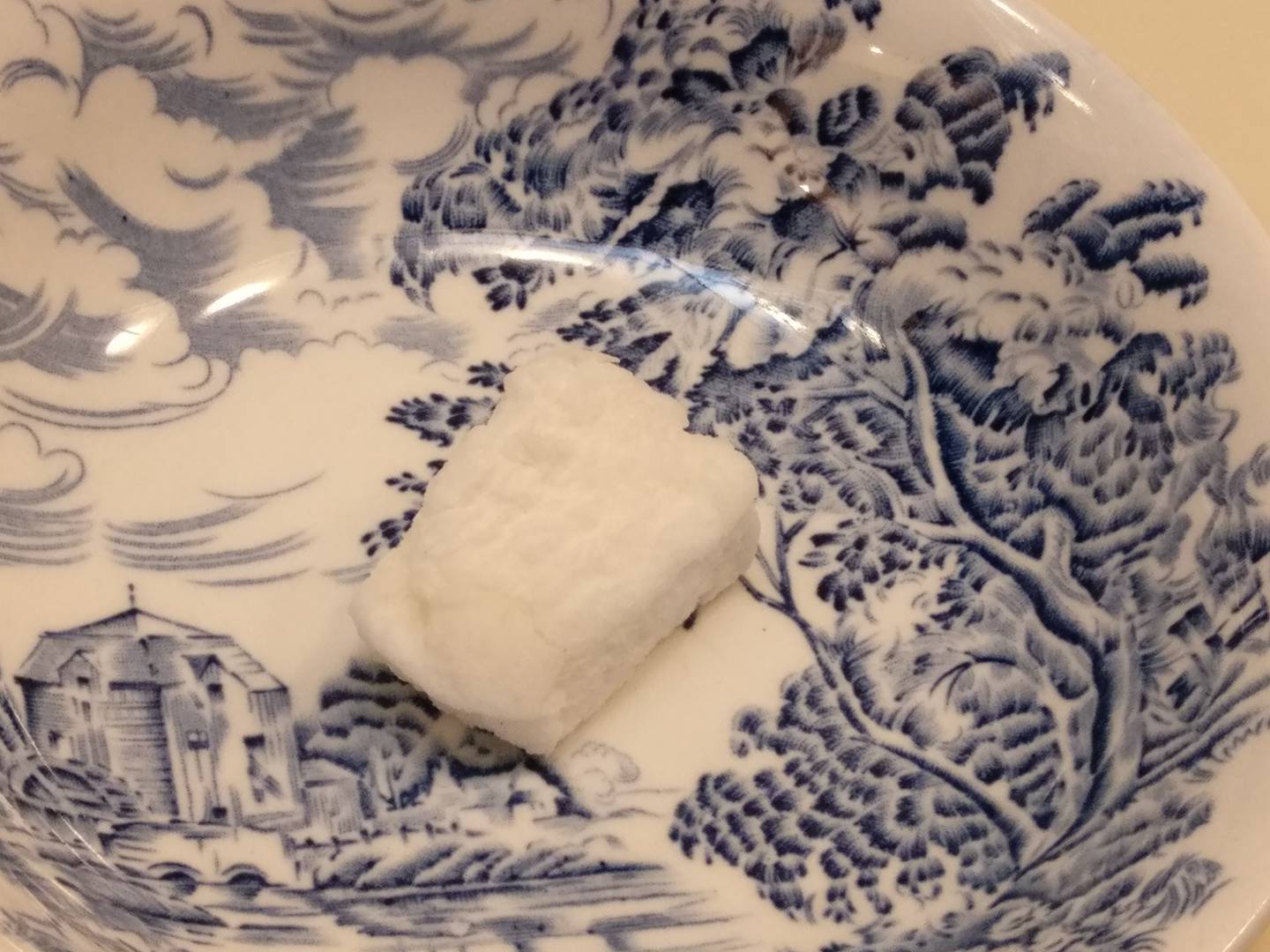 We enjoyed the marshmallow samples, a recent addition based on requests for the freshly made treats that are a component in the s'mores cookies. A subtle peppermint variety was the latest twist.
Sourdough lovers will enjoy the tangy taste of the freshly crafted "classic sourdough" loaves. And the rosemary and garlic bread with its delicate fusion of flavors is a pure treat on its own – and completely irresistible with a drizzle of olive oil and sprinkle of Parmesan.
On one of our visits, we selected the pharaoh-adorned ancient grain loaf, and the owner, a former longtime educator, explained it's made with the same variety of grain actually found in Egyptian tombs. Talk about a passion for old-school, artisan baking.
We look forward to trying the focaccia and the rye. Any way you slice it, Masterpiece Bread is a delicious addition to the culinary landscape.
• The Mystery Diner is a newsroom employee at the Kane County Chronicle. The diner's identity is not revealed to restaurant staff when ordering or picking up the food. If the Mystery Diner cannot recommend the establishment, we will not publish a review.
IF YOU GO
WHAT: Masterpiece Bread
WHERE: 1441 Randall Road, Suite B, in Geneva, on the east side of Randall, just south of Fargo Boulevard
PHONE: 331-248-0642
INFORMATION: masterpiecebread.com