About 500 fans from across the country gathered at Wahlburgers in St. Charles this week for the Wahlcon pre-party in anticipation of the New Kids on the Block's BlockCon event in Rosemont this weekend.
Denise Bull of Woodridge was in the front of the line when doors opened at 3 p.m. Thursday and said she and her friends had been waiting since 1 p.m. to see Donnie Wahlberg.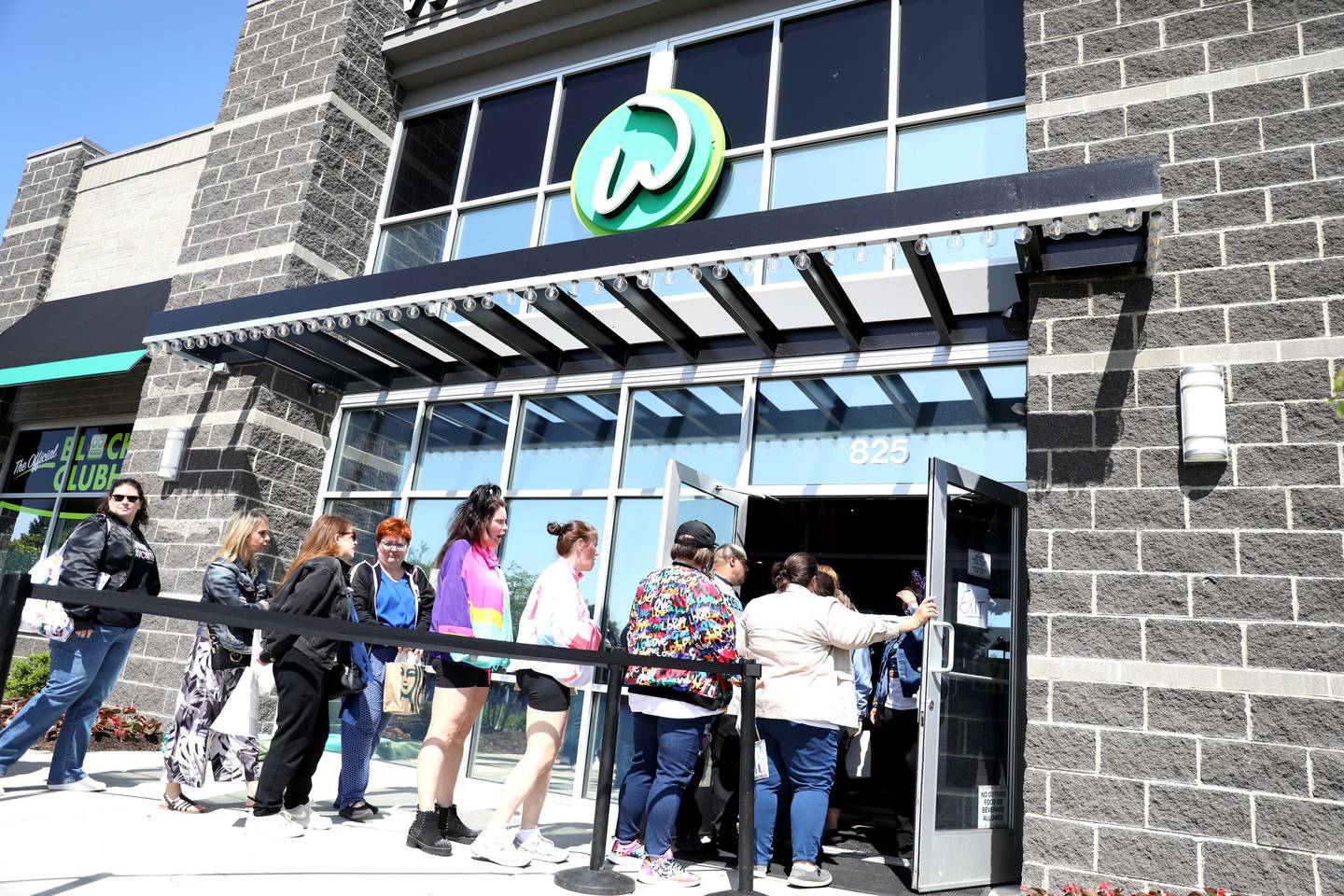 Bull said they have been NKOTB fans since the 1980s and they are planning on attending BlockCon this weekend. She said the pre-party was just the appetizer before the main course; prom on Saturday.
Wahlberg showed up about 4:30 p.m. and immediately was swarmed by fans wanting to take selfies and get close to the resident-superstar.
A member of his staff said Wahlberg was there for the fans, and declined an interview.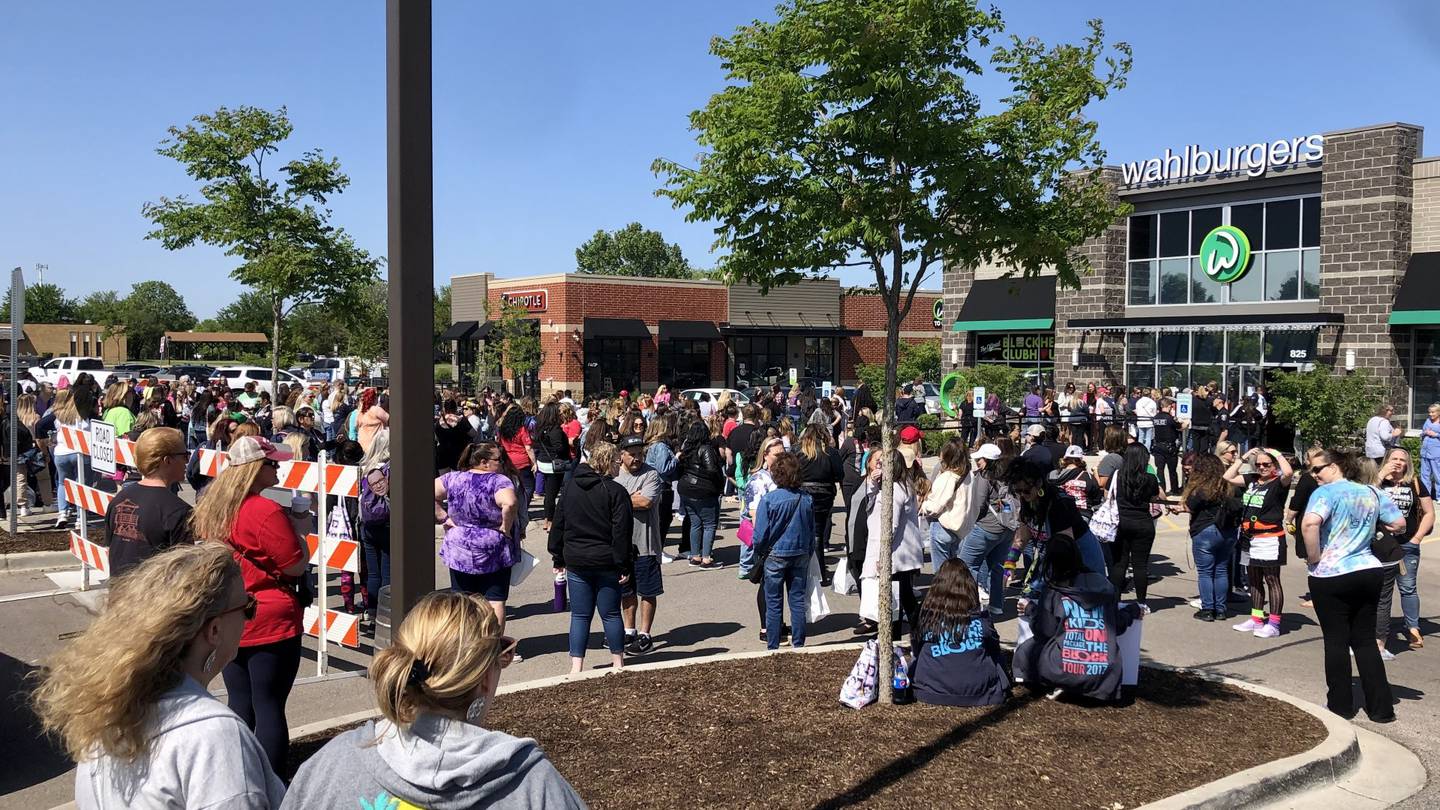 Heidi Linhoff and her friends drove from Minneapolis for the BlockCon weekend. She said they have been NKOTB fans from the start, and even go on the NKOTB Cruise every year.
Linhoff said they love the band because the members always have been dedicated and open to their fans.
BlockCon will take place Friday through Sunday in Rosemont, where NKOTB is scheduled to perform a concert, engage in panels, and many other activities with fans.
On Friday night, NKOTB is set to perform a concert at the Rosemont Theatre. Saturday morning will feature panels and other events at the Rosemont Theatre throughout the day.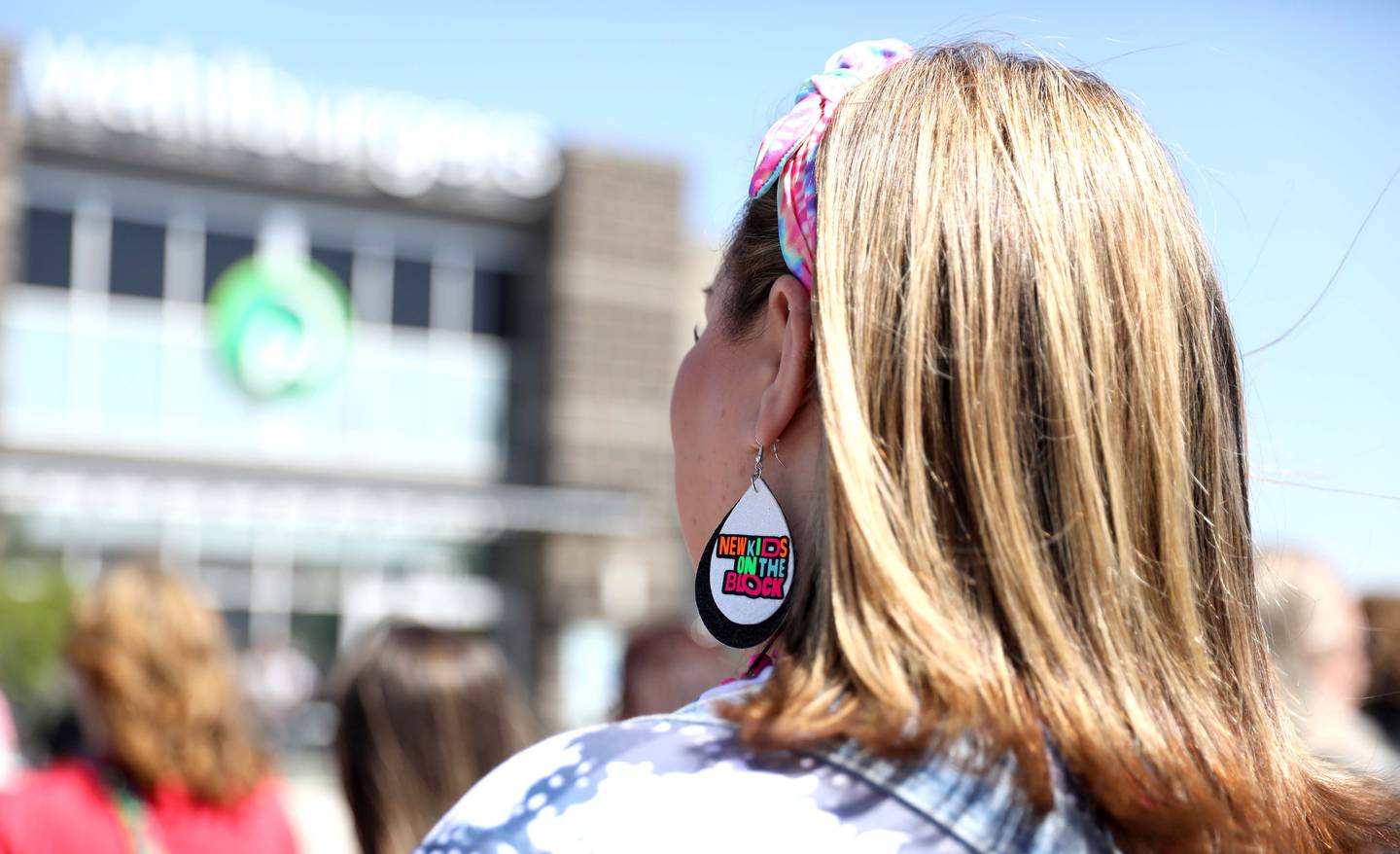 On Saturday night, NKOTB will host the "I'll Be Lovin' You Forever" Prom at the Donald E. Stephens Convention Center, across the street from the Rosemont Theatre. There will be a farewell event Sunday morning at Impact Field.