GENEVA – Geneva had reached its breaking point with just under 10 minutes remaining in the first half of the March 23 nonconference game against Neuqua Valley.
Julianna Drew followed in Morgan Rudowicz's blast off fellow senior Rilee Hasegawa's softly tapped free kick with 9:49 remaining before halftime and the Vikings added a couple of more score in the second half for a 3-1 victory.
"I think that was our breaking point and where we were able to get some momentum," Drew said. "I think after that goal our movement started picking up, we started to create, we started to see opportunities. It gave us a lot more energy the rest of the game."
Geneva junior Caroline Madden got possession of the ball and lined in a 20-yard shot with 30:12 left in the game to extend the Vikings' lead to 2-0.
"I just saw the pop out and just knew there weren't defenders in front of me and between me," Madden said. "I just hit it and it went back post. It definitely helped build the energy. We had been talking about mentality and how we couldn't let up at all."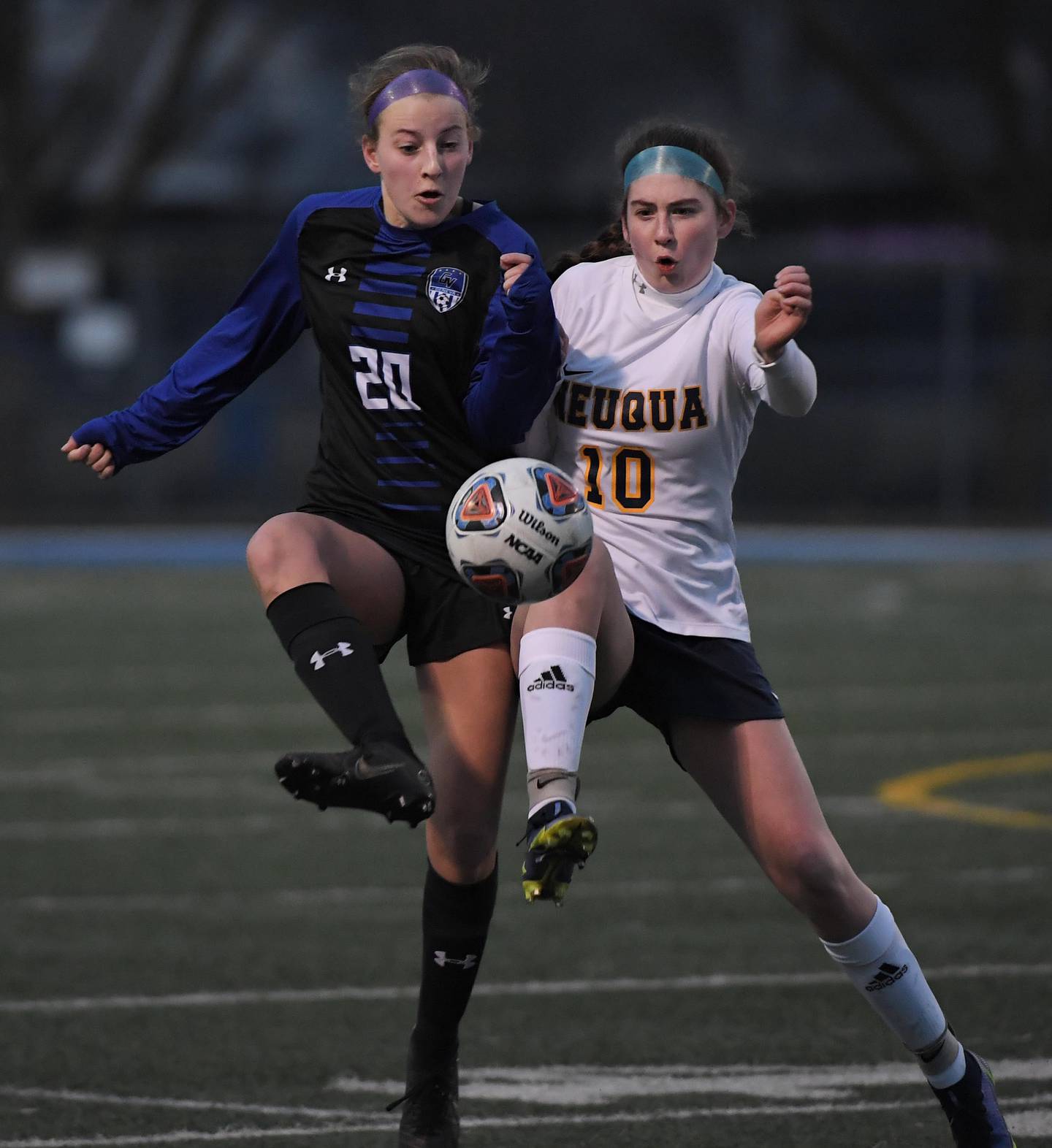 Rudowicz scored her second goal in as many games when she sped ahead to gain possession before firing a rocket inside the far post.
That made it 3-0 – and made it apparent this group has some firepower in the cold this spring with 10 goals already this season.
"I think this game showed really how dangerous we can be in the midfield, especially when we're all working together and really connecting and playing really quick and making our runs," Hasegawa said. "I'm really excited about this season."
Neuqua Valley (0-1) scored its first goal of the season thanks to sophomore Selmy Larbi.
Junior Brianna Clasen fired a shot while Larbi ensured she stayed onside. Larbi, however, was ready to seize any opportunity that slid her way.
Larbi put herself just inside the post, getting her foot on the ball while on the doormat of the goal to make it 3-1 with 5:29 left.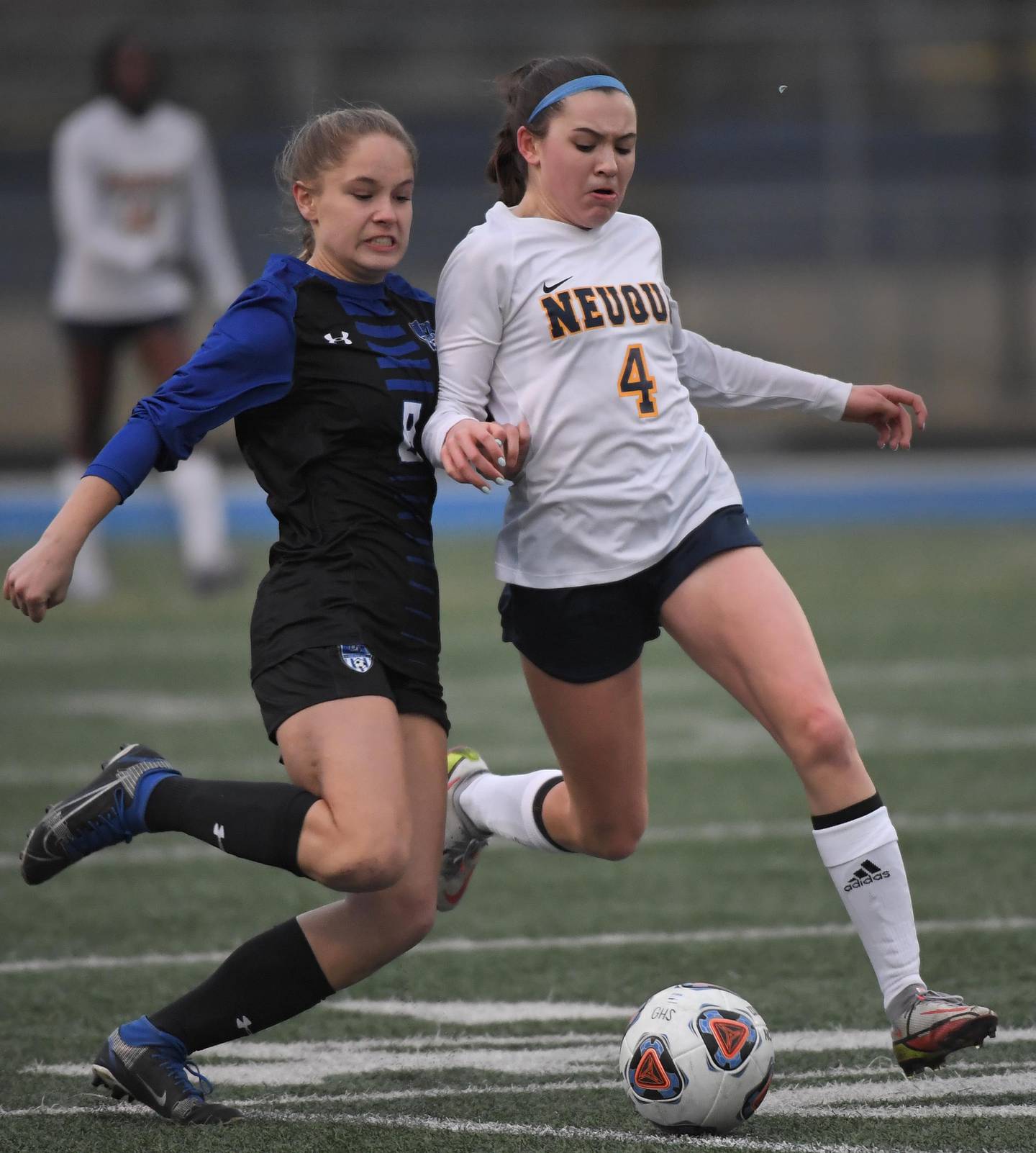 "I saw Bri driving and know she has a good shot, so I made sure I was onside and followed the goal," Larbi said. "The goalkeeper didn't catch it and I kind ran into the post. It was all right. It worked out. I'm OK."
Getting on the scoreboard was one thing for this Wildcats group. Getting it done with grit and undoubtedly some pain is another.
"We got our mojo going by starting strong and then we lost our fire a little bit and then we picked it up in the second half," Wildcats senior Anna Yuccas said. "We really started getting 50/50 balls and when we couldn't get the first ball, we were getting the second ball or whatever we can to swing the ball and play to feet. A lot of the time we were playing in the air in the first half. We just need to figure out how to get our mojo and play as a team."