First Team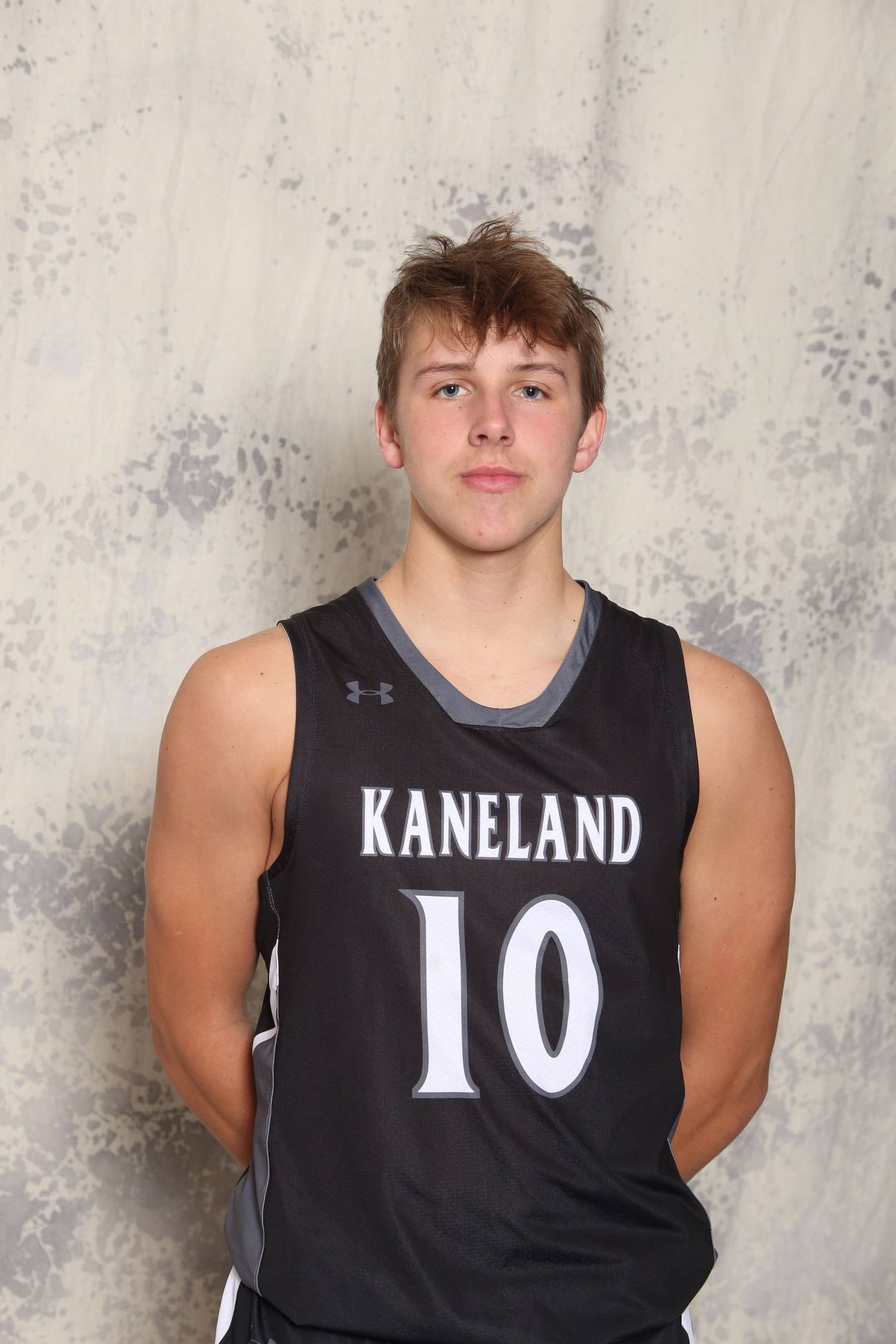 Troyer Carlson, Kaneland, junior, guard
Carlson averaged 16.5 points, 3.4 rebounds and 1.7 steals. An Associated Press Class 3A honorable mention, Interstate 8 unanimous selection and conference MVP, Carlson hit 67 3-pointers for the Knights during an undefeated conference season.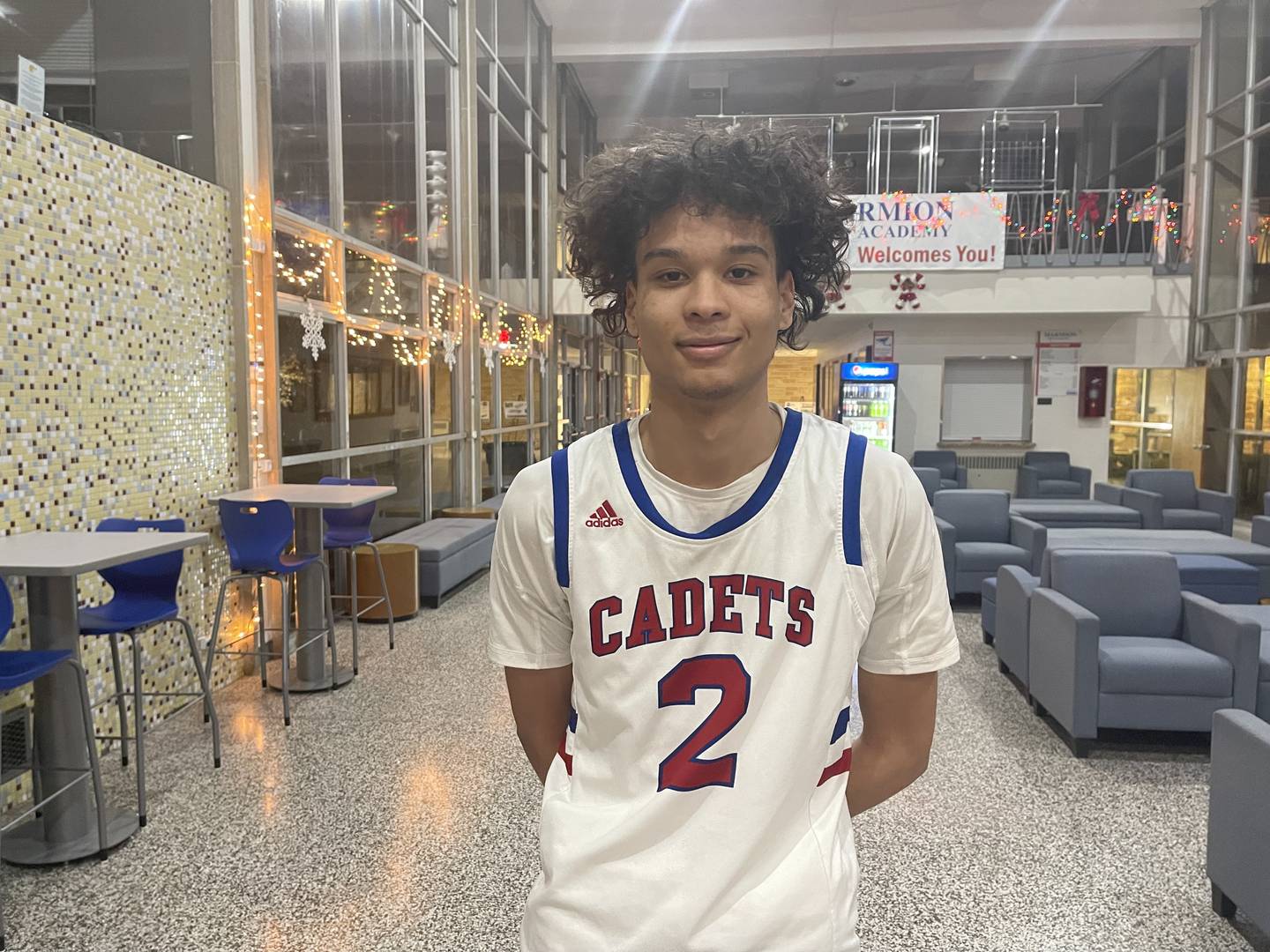 Jabe Haith, Marmion, senior, guard
Haith, an honorable mention Associated Press All-State selection in Class 3A, averaged 15.6 points, 5.8 rebounds and 4.1 assists. The Lewis commit scored 1,000 career varsity points for the Cadets, who reached the supersectionals this season.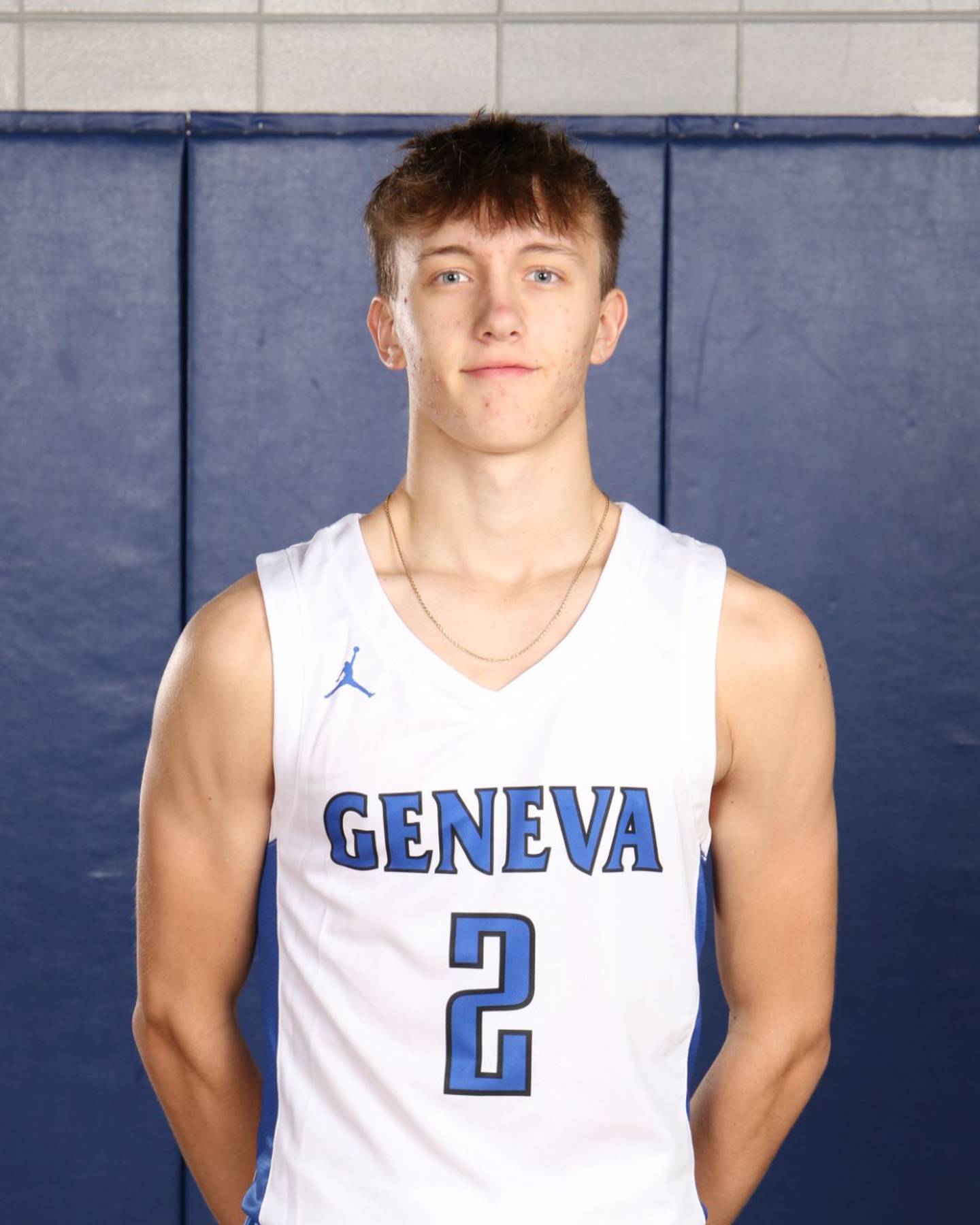 Mick Lawrence, Geneva, senior, guard
Lawrence, an All-DuKane Conference selection, averaged 13.1 points, 3.4 assists and 3.1 rebounds for the Vikings, who were sectional finalists.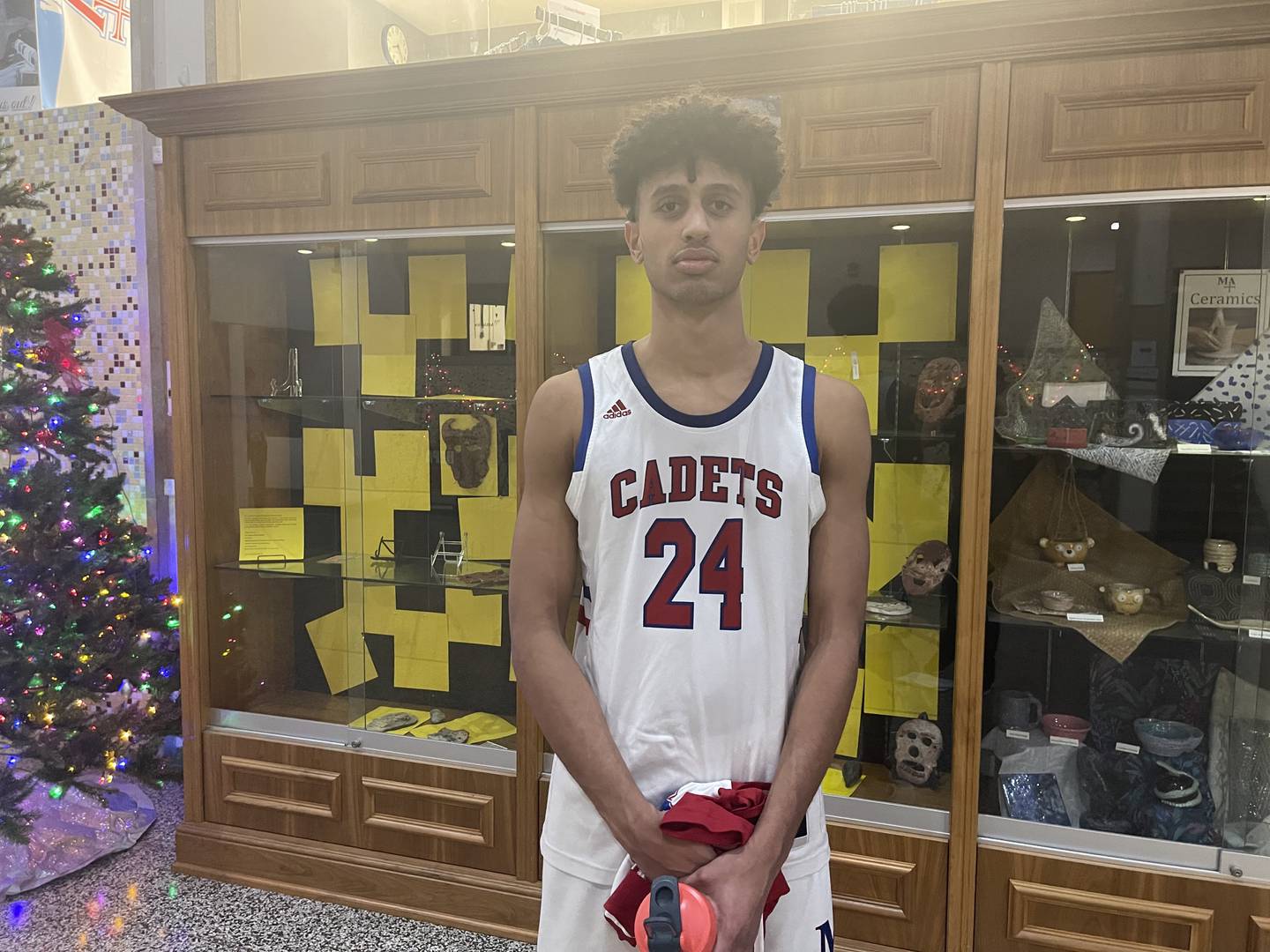 Trevon Roots, Marmion, senior, forward
Roots averaged 15.3 points, 5.5 rebounds and 3.7 blocks for the sectional champion Cadets. Roots set the school record for blocks in a season (173).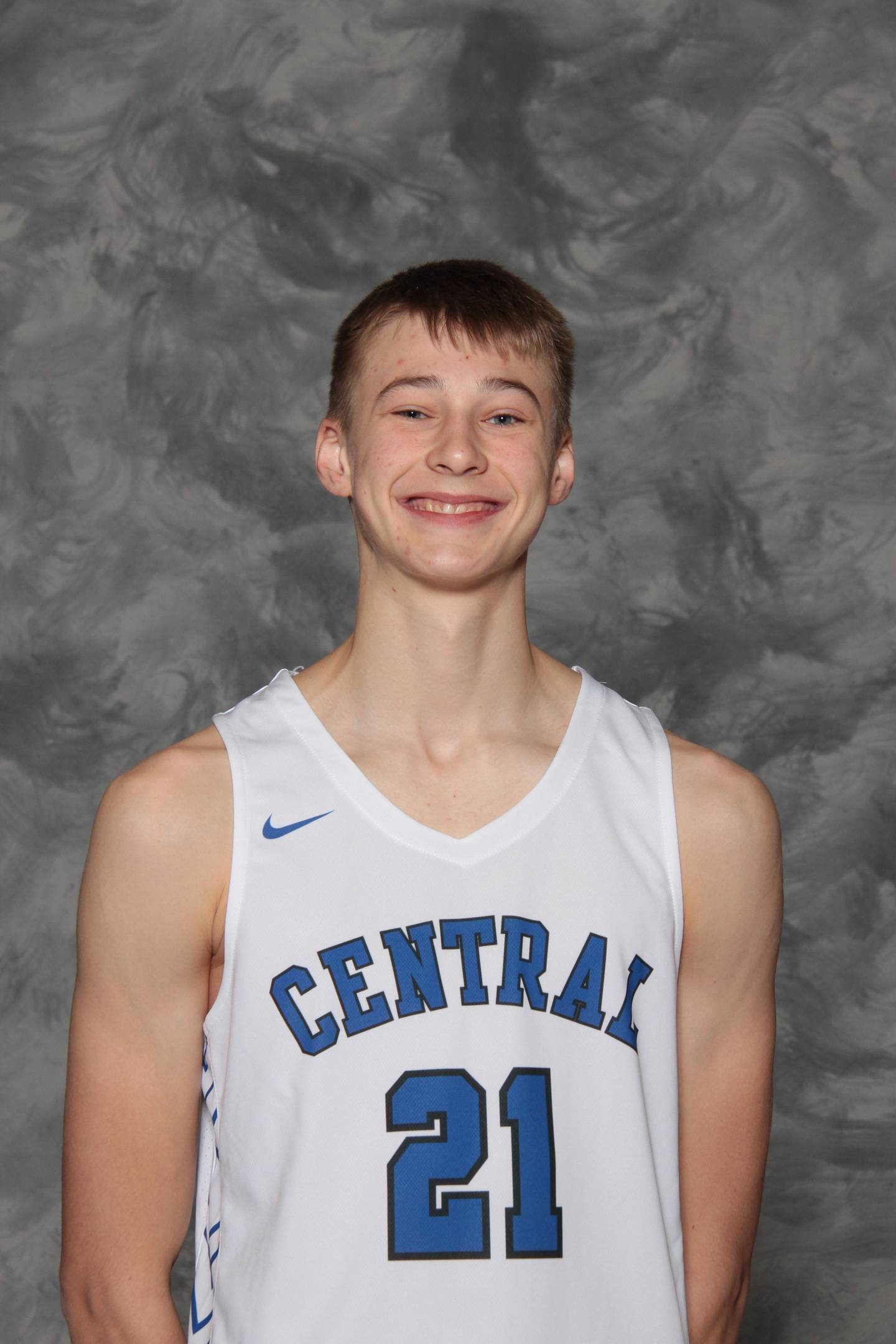 Drew Scharnowski, Burlington Central, senior, forward
The 2022-23 Kane County Chronicle Boys Basketball Player of the Year, Scharnowski averaged 23.1 points, 8.6 rebounds, 3.1 assists and 2.4 blocks a game for the Rockets. Scharnowski was named first team by the Illinois Basketball Coaches Association in Class 3A.
Second Team
Jack Ambrose, Batavia, senior, guard
Tommy Diamond, Geneva, junior, forward
Tanner Dixon, Geneva, senior, forward
Jimmy Rasmussen, Geneva, senior, guard
Collin Wainscott, Marmion, senior, guard
Honorable Mention
Jack Borri (St. Charles East), Trent Bush (St. Charles East), Aaron Cook (St. Francis), Steven Call (St. Charles East), Nick Gouriotis (Burlington Central), Gevon Grant (Kaneland), Matthew Lemon (Burlington Central), Nate Nazos (Batavia), Parker Reinke (St. Charles North), Johnny Spallasso (Kaneland), Mason Siegfried (St. Charles North), CJ Valente (Batavia), Parker Violett (Kaneland), Jacob Vrankovich (St. Charles East)