TOKYO – He got on the plane to Japan just thankful for the opportunity to finally be an Olympian. He's going back home with a silver medal and a record achievement for his country.
Geneva High School alumnus Kevin McDowell overcame cancer and multiple instances of nearly leaving the sport altogether during the past several years to finally make Team USA at the age of 28. He wasted no time proving the U.S. Triathlon heads that they made the right decision.
"My mindset was always just to give my absolute best while I'm here," McDowell said. "I wanted to be able to look back and say that I gave it all, regardless of the result."
With only two chances to leave his mark on the Olympics, McDowell did just that. He ran the race of his life in the men's individual triathlon on July 26, closing in sixth place and recording the best-ever finish for an American in the event.
It didn't look that way at first. He ended the 1,500-meter swim in 47th place out of 51 athletes, nearly 50 seconds behind then-leader Vincent Luis of France. But then a blistering 40 kilometers on the bike brought him all the way up to fifth and eyeing a medal. Striding alongside the leaders at the beginning of the 10-kilometer run, he finished just 30 seconds off the podium and less than a minute behind winner Kristian Blummenfelt of Norway.
McDowell told Shaw Media in advance of the individual event that he'd be thrilled to land in the top 10. The top eight, he said, would be incredible. He didn't ever mention placing as well as he did – that's how good his race was.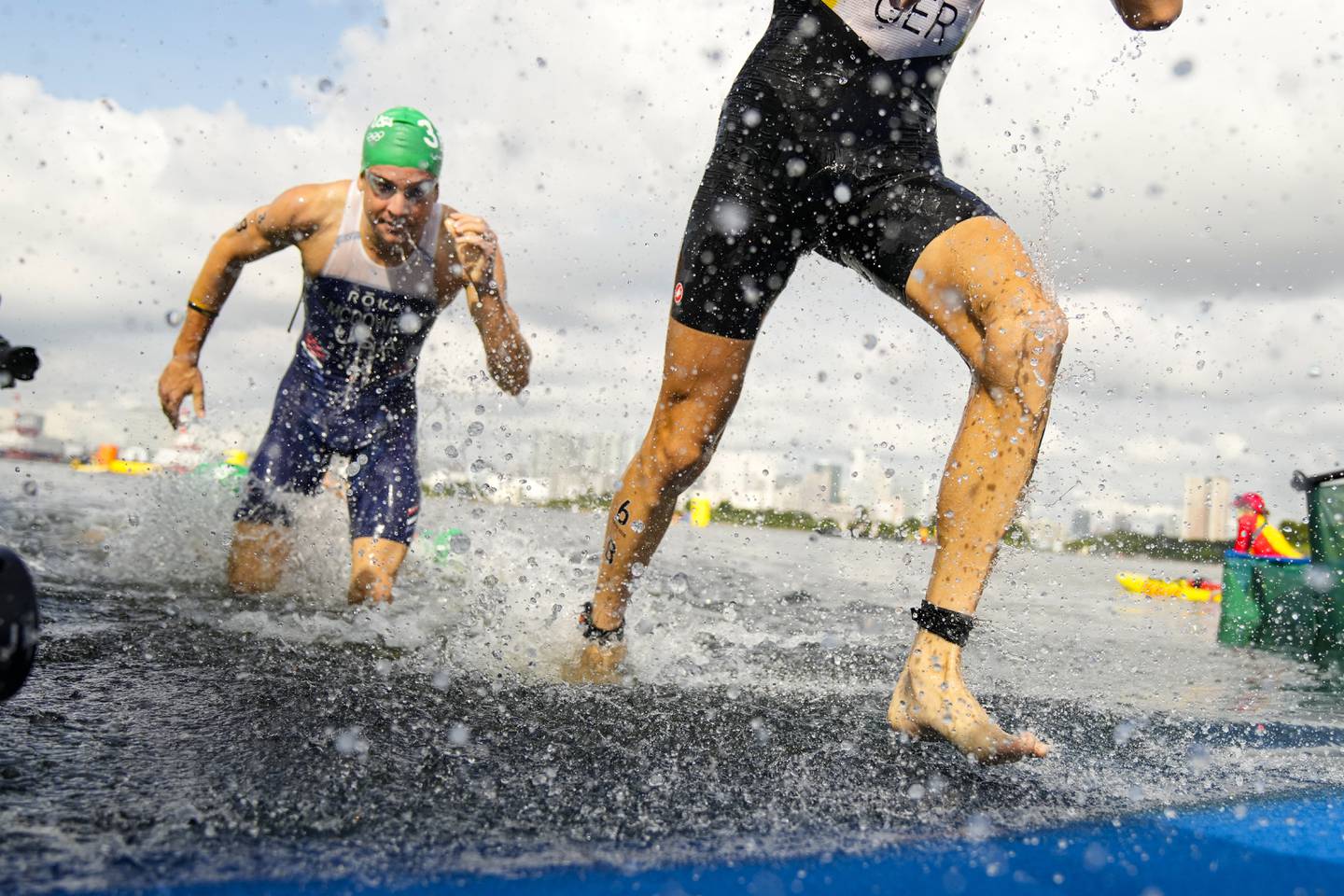 But the Geneva native's greatest joy came after he finished competing for himself. He knew from the beginning the first-ever Olympic mixed team triathlon relay would be more fulfilling. And he did everything he could to make it live up to expectations.
He ate dinner with U.S. teammates Morgan Pearson, Katie Zaferes and Taylor Knibb every night in the Olympic Village. They traveled and trained together across different parts of Tokyo. Most importantly, the relied on each other for mental support.
"The strength of the U.S. triathlon has always been the women's event, and (Pearson) and I originally felt a lot of pressure to not let the team down," McDowell said. "I really believe the support we gave each other and the trust we built during the week leading up to the event made a difference for us when we were out there racing."
"I really felt like this was one team," added Pearson, a New Jersey native and longtime friend of McDowell. "It wasn't just four individuals competing together."
Racing second on the relay team led off by women's individual bronze medalist Katie Zaferes, McDowell had the Americans in fourth place with a 300-meter swim of just over 4 minutes, a 6.8-kilometer bike of 9 minutes and 35 seconds, and 2-kilometer run of 5 minutes and 32 seconds.
McDowell's total time of 20 minutes, 14 seconds was just seven seconds apart from Pearson's, who anchored the relay. Likewise, Zafares and Knibb both said they were pleased with their performance in the event.
"Kevin was a huge part of the team in so many ways," Zaferes said. "This wouldn't have been possible without him."