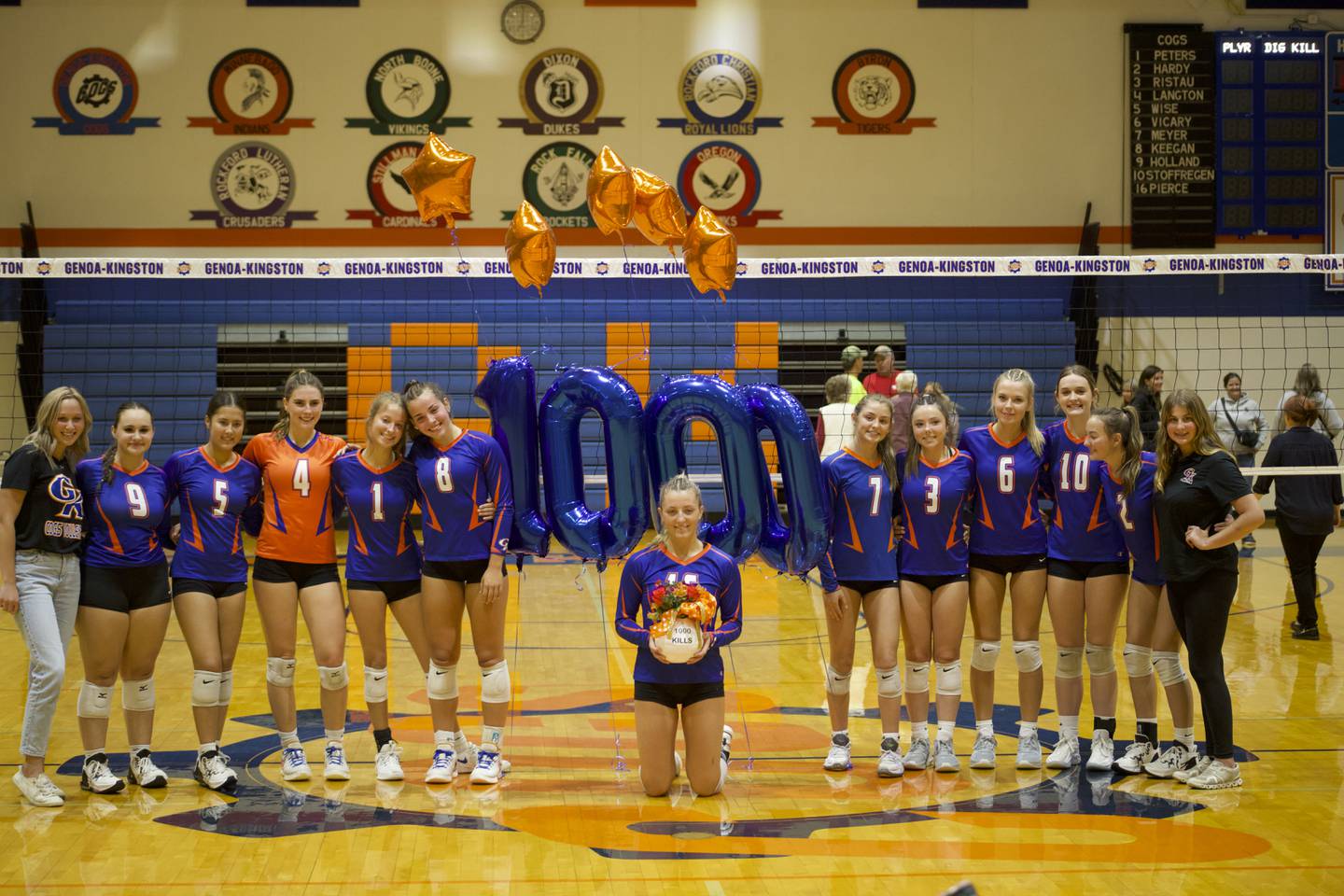 Girls volleyball
Genoa-Kingston 2, Rochelle 0: At Genoa, Alayna Pierce earned her 1,000th career kill and the hosts won 25-15, 25-21 during Big Northern Conference play.
Pierce led the way with 13 kills, seven digs and two aces. Alivia Keegan had 15 assists, nine kills, one block and an ace, Hannah Langton had 11 digs, three assists and three aces, and Mia Wise had eight assists and three kills.
DeKalb 2, Rockford East 1: At Rockford, the Barbs battled to a nonconference 25-16, 16-25, 25-22 victory.
Aurora Central Catholic 2, Hinckley-Big Rock 0: At Hinckley, the Royals fell early and couldn't come back in nonconference action.
Boys soccer
Indian Creek 6, IMSA 2: At Shabbona, Jason Brewer and Tyler Bogle scored three times a piece to dominate in Little Ten Conference action.