SYCAMORE – Gracie Sasso-Cleveland's family and loved ones filled the courtroom Monday to see Timothy M. Doll, charged in the 15-year-old's slaying, appear before a judge awaiting a ruling on whether he'll be given an opportunity for release as he faces first-degree murder charges.
Doll, 29, of the 500 block of College Avenue, DeKalb, did not speak during the hearing, but appeared in person clad in an orange jumpsuit and handcuffed. DeKalb County Sheriff Andy Sullivan and more than five sheriff's deputies stood around Doll and throughout the courtroom during the hearing. DeKalb County State's Attorney Rick Amato also was present, along with prosecutors and assistant state's attorney Scott Schwertley leading the prosecution.
"We are working very closely with Gracie's family and law enforcement to make sure we get justice for Gracie," Amato said Monday after the hearing.
[ Slain DeKalb teen Gracie Sasso-Cleveland's mom speaks out: 'My worst nightmare come true.' ]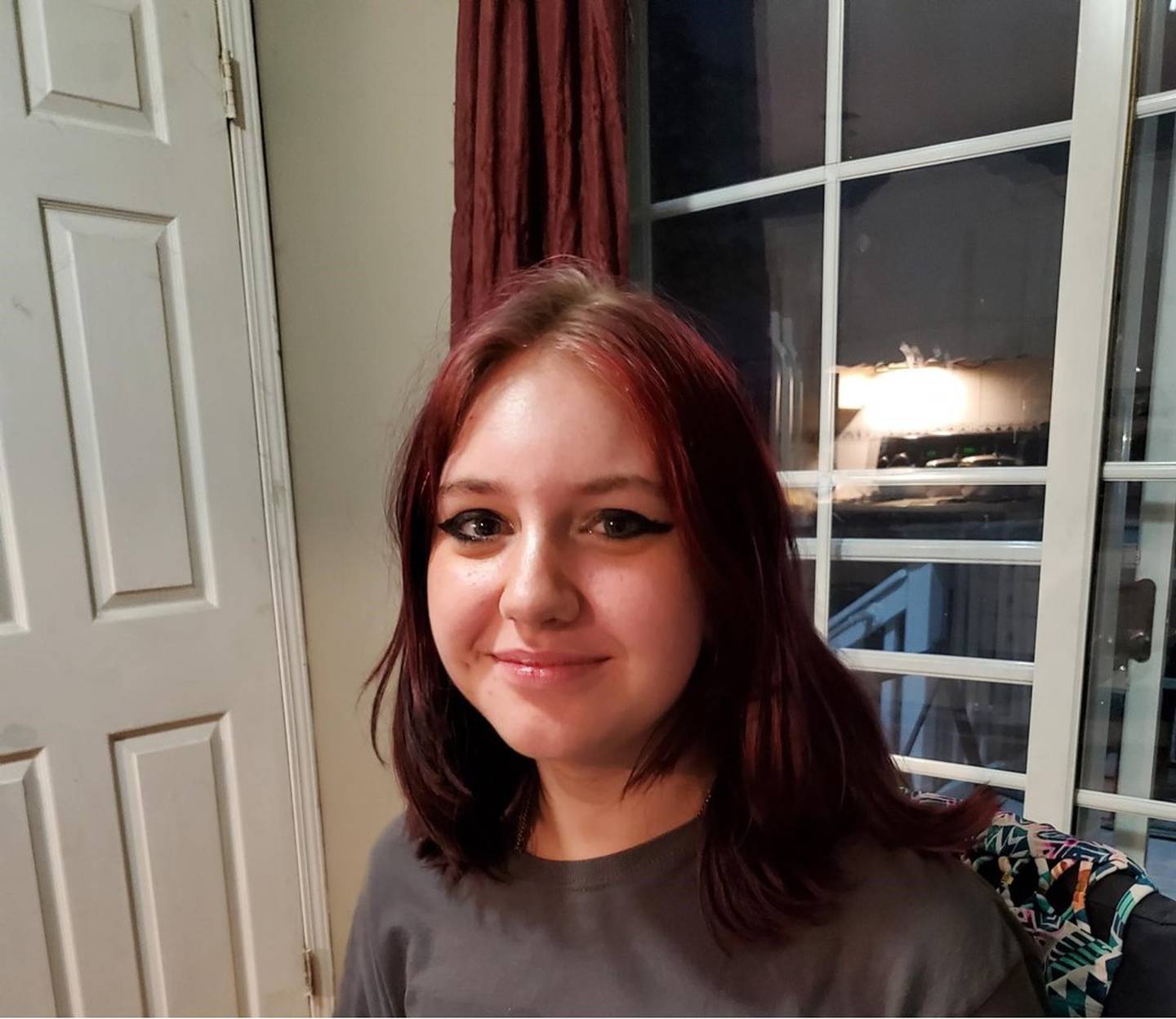 In Sasso-Cleveland's death, Doll is charged with two counts of first-degree murder, aggravated criminal sexual abuse, concealment of a homicide, aggravated domestic battery, obstruction of justice, unlawful restraint and unlawful communication by a child sex offender.
Circuit Court Judge Marcy Buick – who just last month sentenced Doll to 2 1/2 years in jail and 30 months of probation in exchange for his guilty plea of 2020 charges of aggravated criminal sexual abuse and attempted child pornography – continued Doll's bond hearing until 1:30 p.m. Tuesday.
Defense attorney Chip Criswell of the DeKalb County Public Defender's Office was removed from Doll's case Monday at Criswell's request. Criswell said his office represents Ericka Sasso – Gracie's mother – on a separate matter. Criswell said defending Doll would be a conflict of interest. A special defense attorney, Yorkville-based lawyer Andrew Nickel, was appointed instead.
Nickel asked Buick for another day to review the case before proceeding on the state's attorney's office's motion to deny Doll bail and any chance of release as he awaits court proceedings.
A handful of women gathered along North Main Street outside the courthouse Monday. The women expressed solidarity for Sasso-Cleveland and her family, calling for stricter Illinois laws against sex offenders.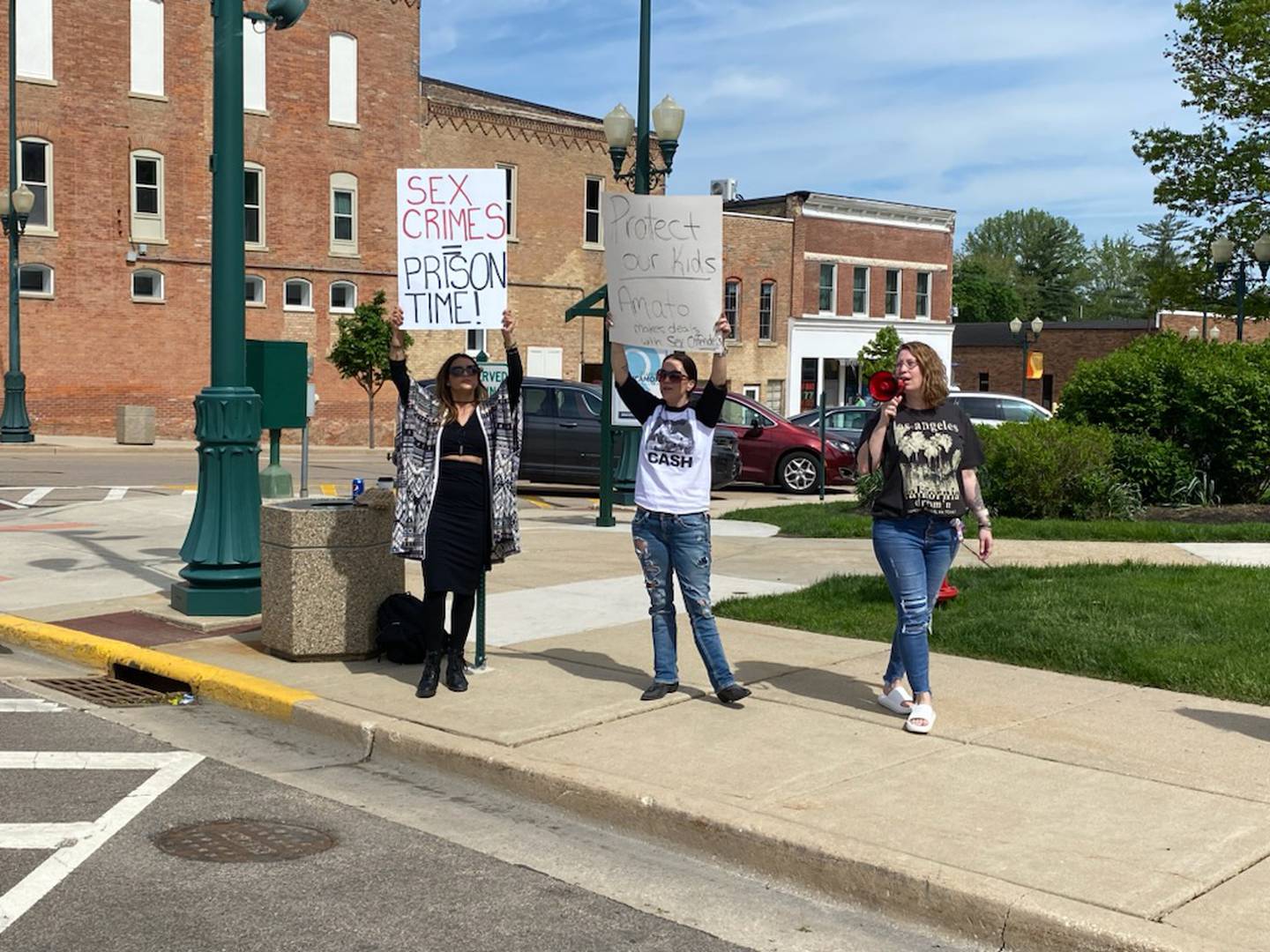 At the time of Sasso-Cleveland's death, Doll was a registered sex offender following his guilty plea in April.
"I want to see stricter laws on this," said Heather Tomlinson, of DeKalb. She addressed passersby and chanted "Prison time for sex crimes," and "Prison time for predators," as cars drove by.
Tomlinson said she didn't know Sasso-Cleveland. Tomlinson said she was friends with another person who lived in the College Avenue apartment residence where Doll is accused of suffocating the teenager for three minutes with a pillow, then discarding her body in a dumpster at the next door neighbor's house before calling paramedics for himself after injuring his back lifting the girl's body. Sasso reported her daughter missing to DeKalb police May 6, and investigators found her body strewn in a dumpster May 7.
"We're sending a law to Congress, we're trying to rewrite the law for sexual abuse and sexual and domestic violence, and I want to present it as Gracie's Law," Tomlinson said, who said she's studying to become a social worker. "So I will be doing everything I can to change the laws in Illinois."
Family friend Gina P., of DeKalb, said her daughter was friends with Sasso-Cleveland. She said her daughter helped try and look for Sasso-Cleveland the weekend she was reported missing, May 6.
"I had given her [Gracie] a ride home from Homecoming this year, and she's just a bright light, a beautiful girl," Gina P. said, recalling Gracie's friendship with her daughter. "They loved to do makeup together, and they both loved animals. Gracie loved our puppies."
"I definitely don't want sexual predators allowed to serve time on house arrest while waiting for their conviction being told they served their time on house arrest, and now must register as sex offender," Gina P. said. "It's very disturbing."
Buick last month accepted Doll's guilty plea to Jan. 11, 2020, charges of aggravated criminal sexual abuse and attempted child pornography after a video surfaced of Doll engaging in inappropriate relations with the minor, court records show. In exchange for the plea, Buick sentenced Doll to 2 1/2 years in prison and 30 months of probation. At the time of his April 12 plea, however, he'd already served his jail time under electronic home monitoring.
Buick inherited the case from now-retired Circuit Court Judge Robbin Stuckert in 2021. Court records show Doll posted $3,000 bail on a $30,000 reduced bond for that case Stuckert set June 30, 2020.
According to the Illinois State Police sex offender registry, Doll was 26 at the time of the abuse, and his 2020 victim – not Sasso-Cleveland – was 14.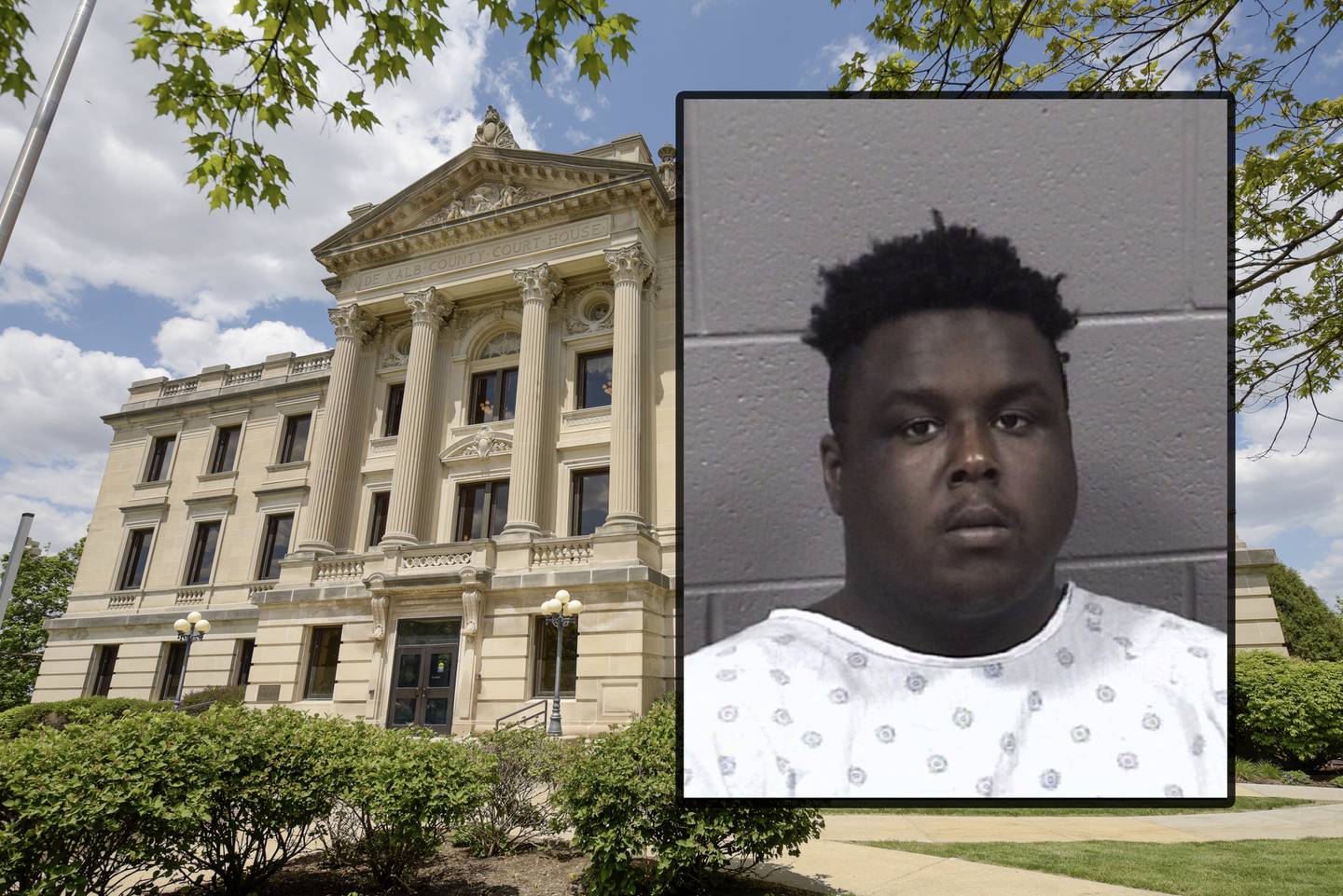 Jessica Baley, of DeKalb, chanted "Protect our children, protect our city," as she gathered with her friend, Tomlinson. Baley said she also didn't know Sasso-Cleveland but is herself a victim of sexual violence and abuse, and wanted to add her voice to calls for change.
"I was also a victim of sexual assault when I was 15 and it's super important to me because I now have daughters myself, and I see the same inconsistencies happening, and it's so important for me to want to protect them," Baley said.
She said her son goes to Huntley Middle School where in April a student teacher, 23, was charged with sexual abuse of a 14-year-old student.
"There shouldn't just be so much leeway for predators to be out on the streets," Baley said. "I think it's so hard for victims to be able to stand up and do this. It's taken me 20 years. I don't think unless you're actually involved or you see it first hand how robbing of your personality and how chronically traumatic that would be. There's so many women and children in our society that are struggling with that, and we don't get heard until the worst case scenario happens."