SYCAMORE – After two months on the job, Carl Reina is out as Sycamore fire chief, Sycamore Fire Department employees said, although details on his departure aren't readily available.
Deputy Chief Bart Gilmore, who joined the department last fall, has been named acting fire chief in the interim.
It's not immediately clear when Reina's employment with the city of Sycamore ended, and city officials remain tight-lipped about the departure.
"The City's policy is not to comment on personnel matters," City Manager Michael Hall said in an email Tuesday.
Reina was in attendance at the March 20 Sycamore City Council meeting. Changes to his employment, however, were not mentioned publicly nor listed as part of any agenda item or vote. The council did not convene any executive session – portions of the meeting are not open to the public – to discuss city personnel, according to city documents released ahead of the meeting.
On Jan. 17, Reina was sworn in as Sycamore Fire Chief, replacing Peter Polarek, who retired last year effective Dec. 31. The city of Sycamore began the process of hiring Polarek's replacement in July 2022 when the council approved a $23,500 contract for recruitment consultant GovHR.
Reina said at the time that he was eager to put down roots in the community.
"I cannot wait to really get this rolling," Reina said during his January appointment.
When reached, Gilmore confirmed his role as successor to Reina, but deferred additional comment to City Hall.
Reina did not respond to requests for comment.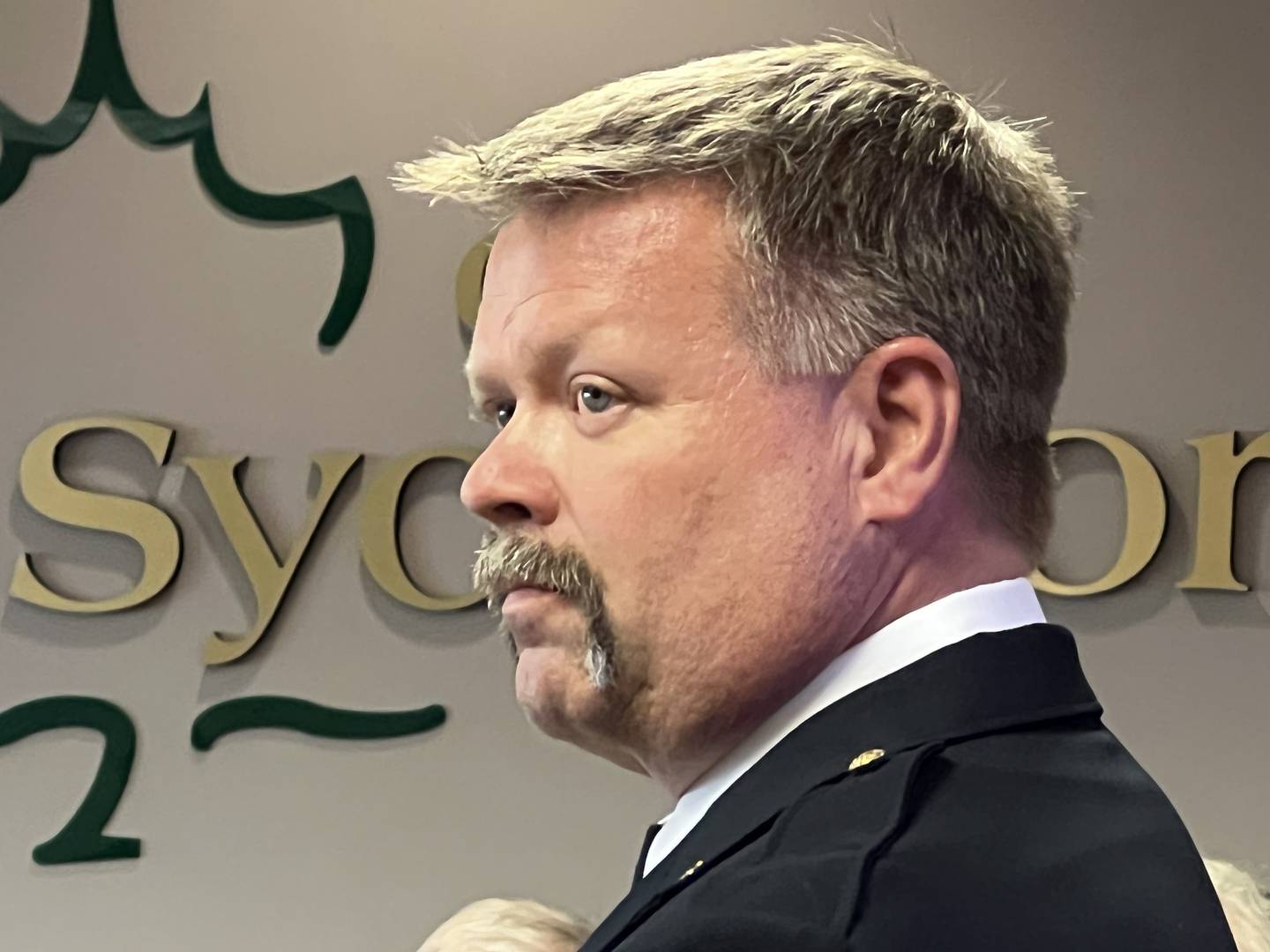 On Sept. 19, 2022, after he was sworn in as Deputy Fire chief, Gilmore said he viewed his career pivot – he joined Sycamore Fire Department after spending 26 years with DeKalb Fire Department – as an opportunity to try something new.
According to city documents provided through a Freedom of Information Act request, on Sept. 20, 2022 Polarek signed an addendum to his April 1, 2019 employment agreement with Sycamore. According to the addendum, Polarek was paid a base bi-weekly salary of $5,091 – not including education and longevity stipends – and remains on the city's payroll until May 2 using accrued benefit time, records show.
After May 2, Polarek is expected to receive a lump sum of $48,234 for almost 758 hours of accrued benefit sick time, records show.
Reina came to Sycamore with 26 years of experience in municipal fire service, including as deputy fire chief for the Berwyn Fire Department in Cook County.